RESEARCH DETROIT AUTO SHOW BY YEAR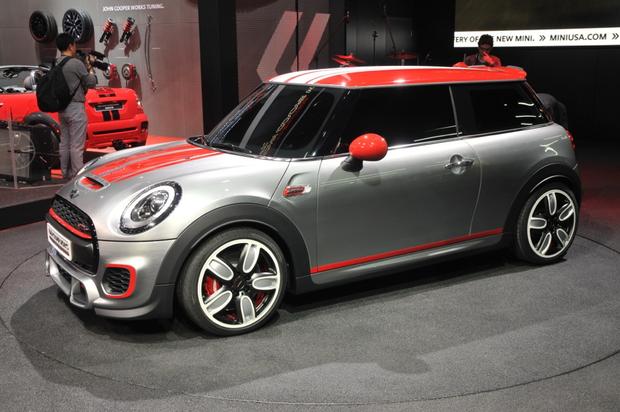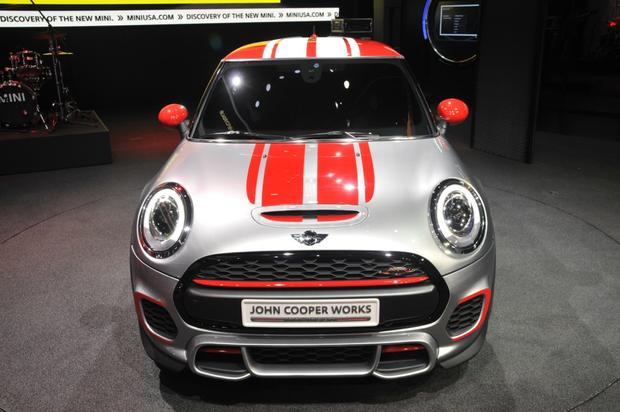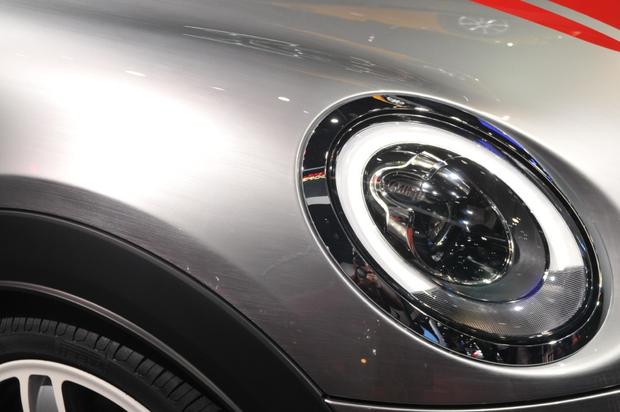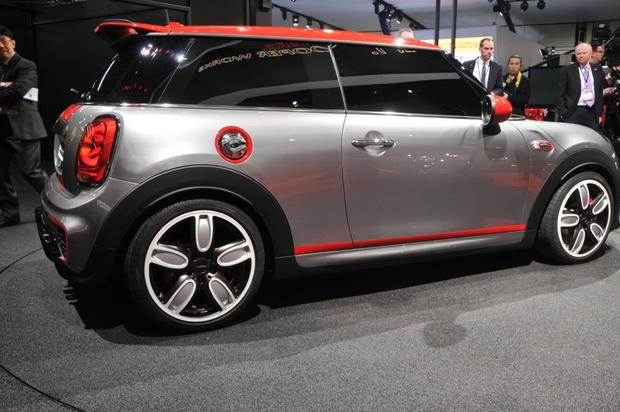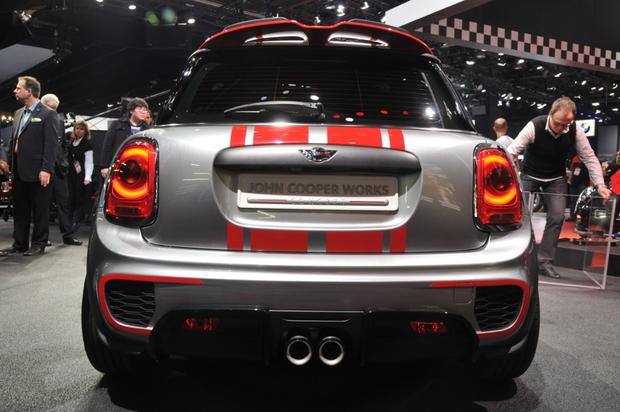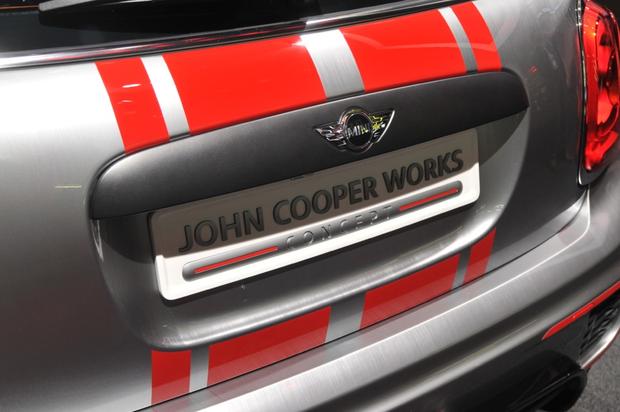 What Is It?
The MINI John Cooper Works concept debuts at the 2014 Detroit Auto Show as a preview of the next-generation MINI Cooper John Cooper Works Hardtop. Think of it as MINI's equivalent of the BMW M3. Although the regular Cooper S already packs plenty of turbocharged punch, the JCW takes it to the next level with extra power, enhanced handling and more aggressive looks. For many die-hard MINI enthusiasts, the JCW is quite simply a breed apart.
The new JCW concept rides on exclusive 18-inch alloy wheels that frame high-performance brake discs and calipers. A sport-tuned exhaust should add an appropriately urgent tone to the turbocharged 2.0-liter 4-cylinder engine, which we expect will have much more muscle than the outgoing 1.6-liter 208-horsepower JCW motor. Styling tweaks include enlarged front air intakes (replacing the fog lights on lesser MINIs), LED headlights, a blacked-out grille, red mirror housings, aero side skirts, a distinctive rear diffuser and a prominent roof spoiler.
Will They Ever Sell It?
You bet your buttons. The John Cooper Works name is indelibly associated with high-performance MINI motoring, and we anticipate a production version within a year of the regular 2014 MINI's launch in March.
Why It's Important
MINI's adoption of a larger 2.0-liter engine for the Cooper S opens up new performance frontiers that only the JCW can fully exploit. We look forward to seeing just how far the company pushes the envelope with this next-gen model. Given the new MINI's more spacious interior, the JCW Hardtop could become a real thorn in the 2-door Volkswagen GTI's side.