RESEARCH LA AUTO SHOW BY YEAR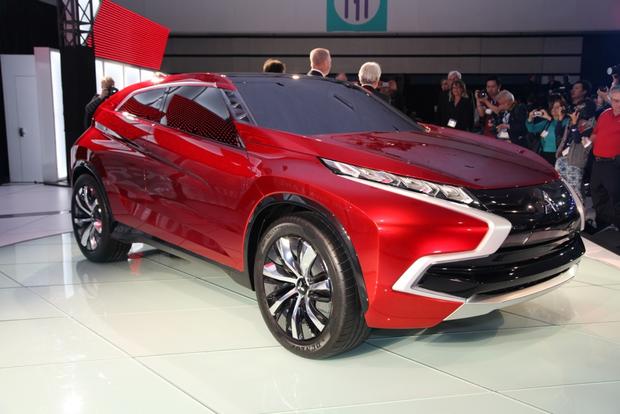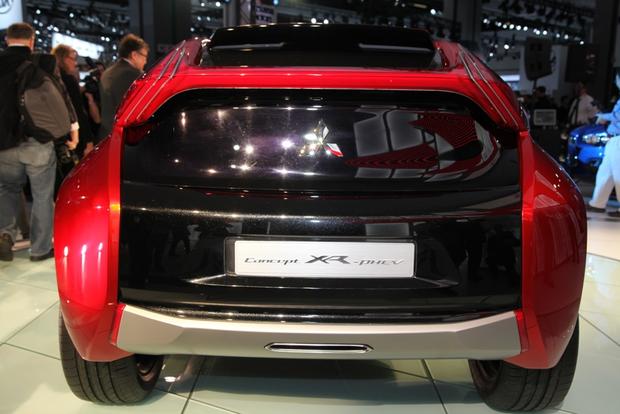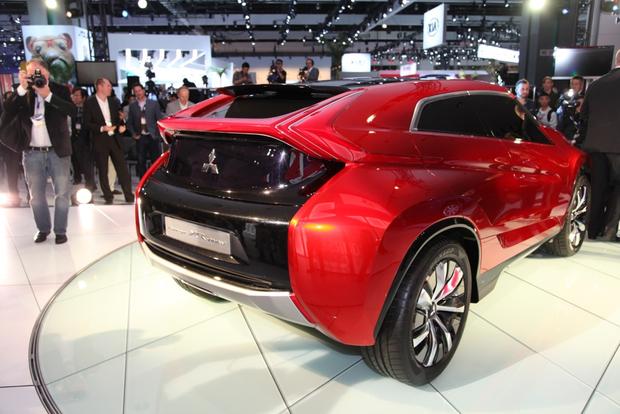 What Is It?
The Mitsubishi Concept XR-PHEV is a compact crossover that's powered by a plug-in hybrid drivetrain (PHEV). Look past its highly stylized skin, and you'll see that this concept packs some fascinating technology. Even the roof has solar cells and an adjustable spoiler at the back.
Features such as driver-attention assist, lane-keeping assist and a blind spot monitoring system are included, but where the XR really impresses is with its augmented reality windshield. It can display satellite navigation route guidance, distance to the vehicle that's driving in front, and it can even warn the driver of pedestrians in blind spots.
The drivetrain has a modest 1.1-liter 3-cylinder gasoline engine and is turbocharged to produce 134 horsepower. This is augmented by a 161-hp electric motor powered by a lithium-ion battery pack (stowed beneath the vehicle's floor). That adds up to a considerable 295 hp -- enough to provide energetic acceleration while returning frugal fuel consumption figures. But there's more. The XR has several 100-volt AC outlets and can power a typical house for a day with just its battery (from a full charge), or for 10 days if using the engine (and a full tank of gas) as an on-board generator.
Will They Ever Sell It?
It has to be said that Mitsubishi Motors is not exactly rolling in cash at the moment. To come up with a nice conceptual idea that appeals to eco-conscious crossover buyers who love high technology is one thing, but investing in all the research and development that has to go into a production car is something else. So probably not.
Why It's Important
The Mitsubishi Concept XR-PHEV at least shows the auto industry, and the world beyond, that the company isn't just settling for making light pickups -- they're thinking along bigger lines.