RESEARCH CHICAGO AUTO SHOW BY YEAR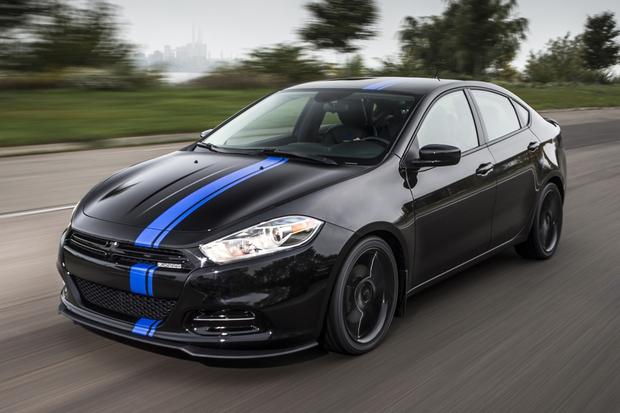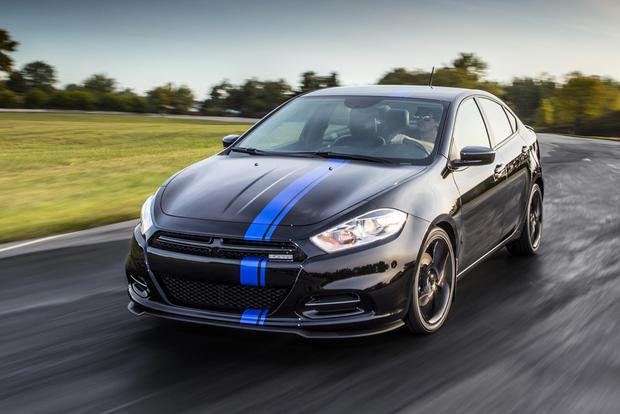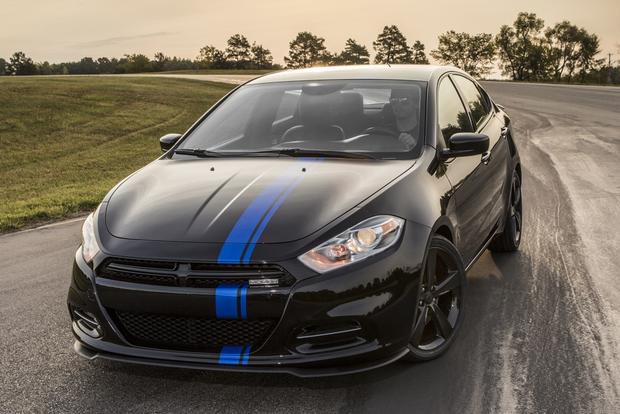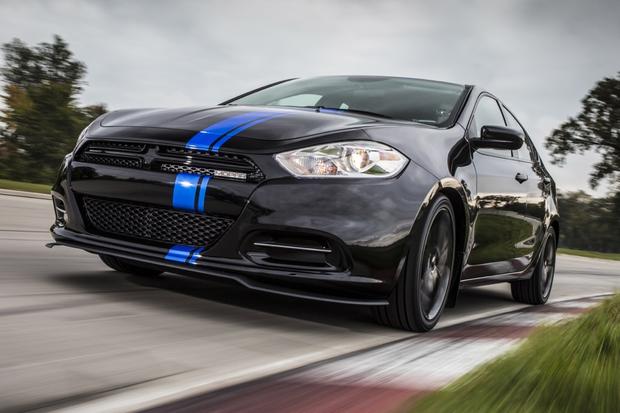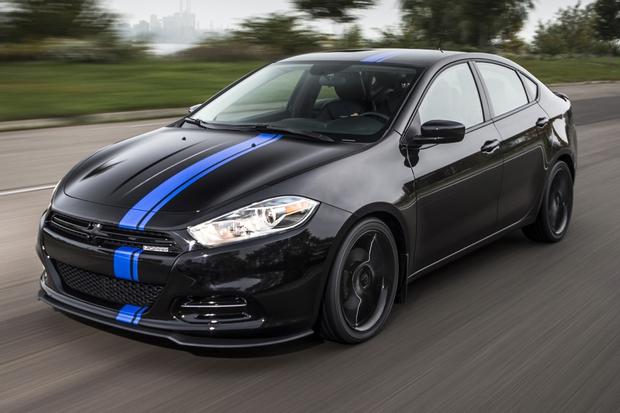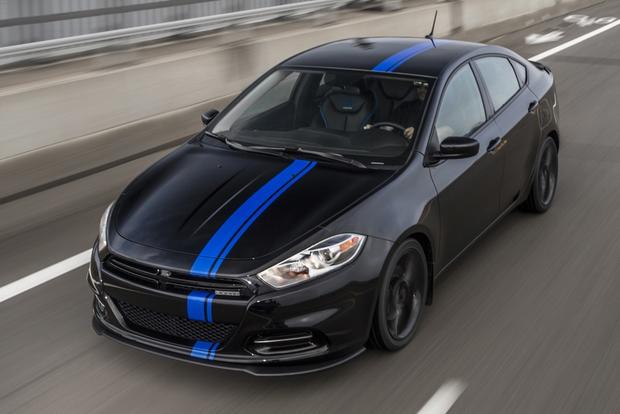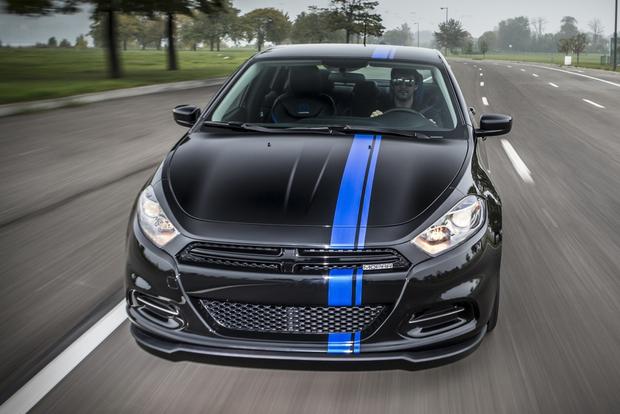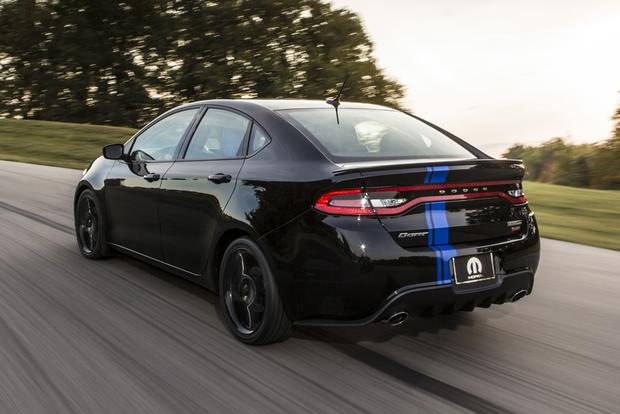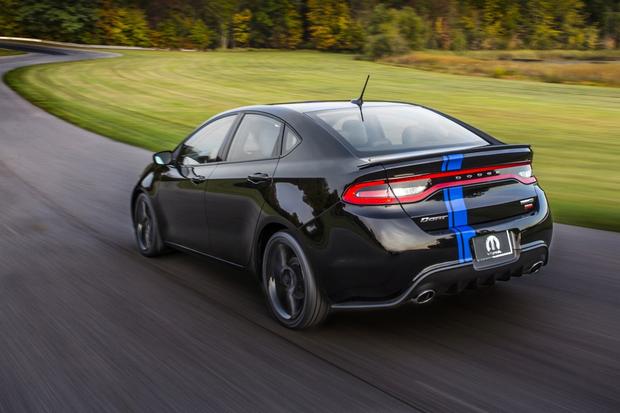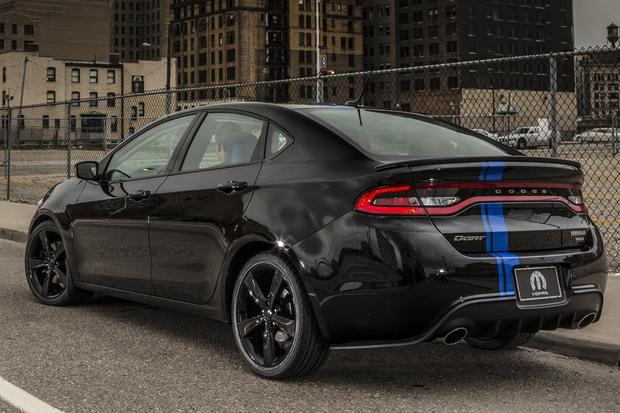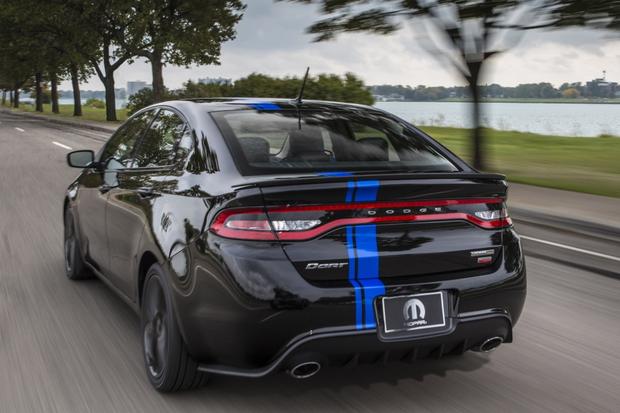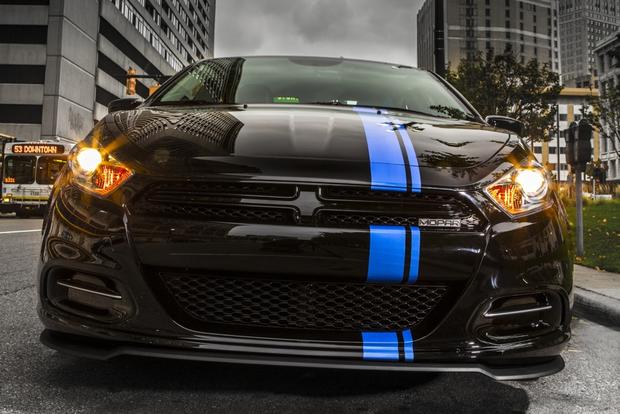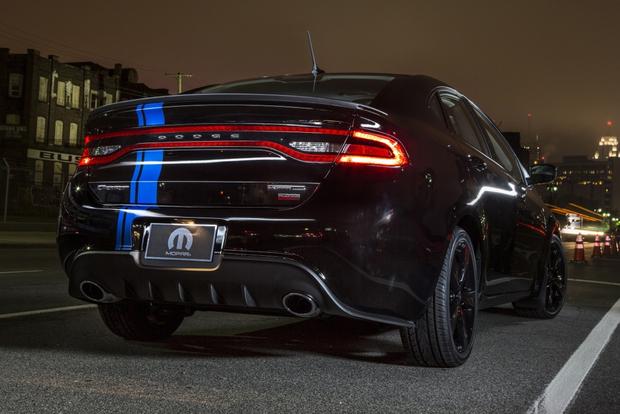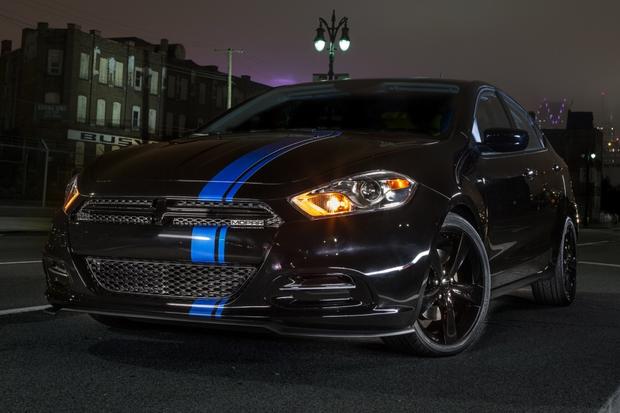 Performance upgrades for suspension, exhaust and brakes
Ground effects, 18-inch black wheels & Mopar blue leather driver's seat
Limited to just 500 units
Dodge introduced the Mopar '13 Dart, a limited-edition version of its new compact sedan with special performance and styling upgrades, at the 2013 Chicago Auto Show. Based on the 2013 Dodge Dart, the Mopar '13 is the fourth in a series of Mopar special editions that previously included variations of the Dodge Charger and Challenger and the Chrysler 300.
Those earlier Mopar cars were all powered by Hemi V8 engines, but the Mopar Dart makes do with just half the number of cylinders. Its 1.4-liter 4-cylinder engine is turbocharged and paired with a manual transmission. Like earlier Mopar editions, the Mopar '13 Dart is equipped with a list of upgraded finishes and equipment, and will be produced in a limited run of just 500 vehicles.
Each numbered unit includes performance upgrades like a lowered suspension, low-profile tires on special, gloss black 18-inch wheels, a sport-tuned exhaust and upgraded brakes with slotted rotors. According to the automaker, the ground-effects body kit with front and rear spoilers and a rear diffuser improve aerodynamics and downforce.
Past Mopar editions have offered unique styling in addition to performance equipment, and the Mopar Dart is no different. It's painted black with a Mopar Blue racing stripe accenting the hood, roof and decklid.
The color scheme carries over to the interior as well. While the cabin is largely black with contrasting blue stitching, the driver's seat stands out with distinct Mopar Blue leather. Blue accent lighting replaces the red lighting of more mainstream Darts, and a black leather-wrapped shift knob and steering wheel maintain the sporty look. A numbered plate on the dash reminds passengers that the Mopar '13 Dart is extra special.
Navigation is standard and is displayed on an 8.4-inch screen. A wireless phone charger is also included, a feature the automaker says is the first to be offered in a production car.
The Mopar '13 may not have the awesome Hemi V8 power of earlier Mopar editions, but the special-edition Dart does offer something those larger vehicles cannot: a nice balance of performance and economy. With the 1.4-liter turbo engine and 6-speed manual transmission, the 2013 Dodge Dart is EPA-rated at 39 mpg highway.
What it means to you: Looking for a unique vehicle that's both sporty and economical? Act quickly to be one of just 500 customers to enjoy the limited-edition Mopar '13 Dodge Dart.