RESEARCH LA AUTO SHOW BY YEAR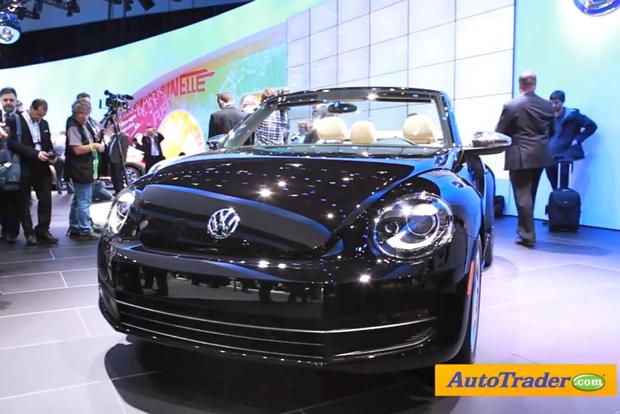 A trio of new Volkswagen cars that combine fun and efficiency made a big splash in LA. Much of the fun comes from the new Beetle Convertible. It now has a more aggressive look and a top that opens and closes in just 10 seconds, even when the car is moving. The top also folds down lower than before, for better visibility in back.
The new CC R-line also offers fun for up to five people, with a sporty package that gives the already rakish CC an extra aggressive look.
On the efficiency front, there's the new Jetta hybrid. This hybrid not only gets up to 45 mpg, but is also fun to drive. VW is offering four different trim levels of the Jetta hybrid, so there's likely to be something for everyone who wants to go green.
See more LA Auto Show news.
What do you think about the new Volkswagen cars? Let us know in the comments below.