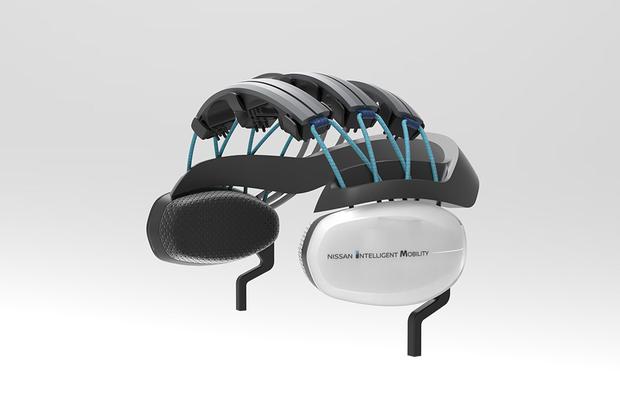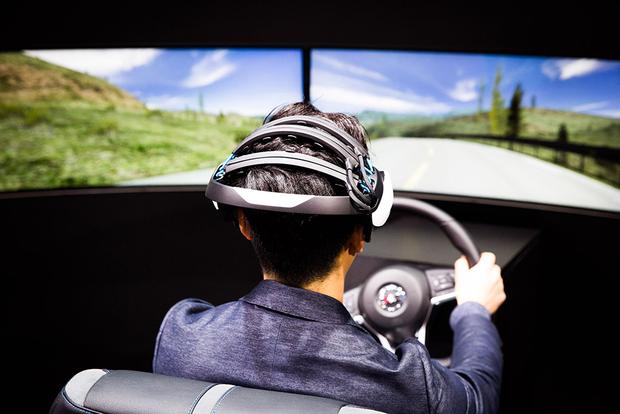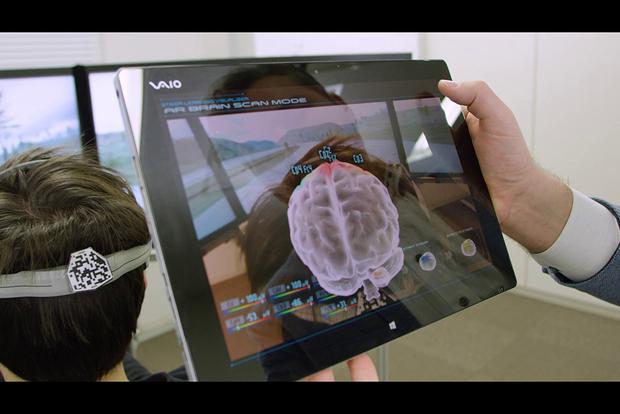 What Is It?
Nissan Brain-to-Vehicle technology is exactly the kind of sci-fi stuff that makes the Consumer Electronics Show (CES) such a fascinating yearly event. It monitors a driver's brain waves and then makes the car (the other part of this conceptual equation) obey the driver's wishes. In a way, it knows what the person behind the wheel is about to do before any conscious decision has been made.
The result is a car that is extremely responsive, since it has already set in place whatever systems are necessary for that moment: brake, turn or accelerate, for example. It also means quicker reactions, which could be a life-saver in hazardous conditions.
Will They Ever Sell It?
If it really works, then anything is possible.
At the moment, the headset is large, clunky and doesn't look all that comfortable. By the time the world and self-driving cars are ready for each other, perhaps Nissan will have streamlined this unit. Let's also assume that there's a system override in case the driver thinks about doing something dangerous.
This is where the "vehicle" part comes in, as well, since the technology needs a car to control. Nissan also brought its IMx concept to CES (along with its new-generation 2018 Leaf EV), where IM stands for intelligent mobility. Sure, these could be empty buzzwords that we've heard many times in the last few years, and of course it's an all-electric, self-driving crossover, but this brain-wave tech has to connect to a car with computer-activated systems for it to function.
Why It's Important
Nissan Brain-to-Vehicle technology -- or B2V, using contemporary lingo -- brings an interesting factor into the overall vision of autonomous driving: the flesh-and-blood element. It means we can still be involved and interested. And feel like we're in control. Let's face it, a lot of us like to be in control, or at least think we are. It's part of the human condition.
Imagine a car that can drive itself or, when required, make its systems available to the driver at the speed of thought. That's pretty interesting.