RESEARCH DETROIT AUTO SHOW BY YEAR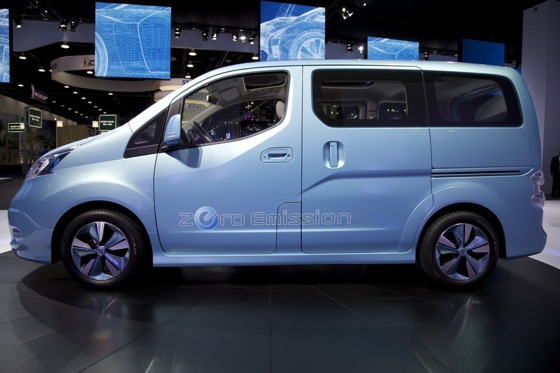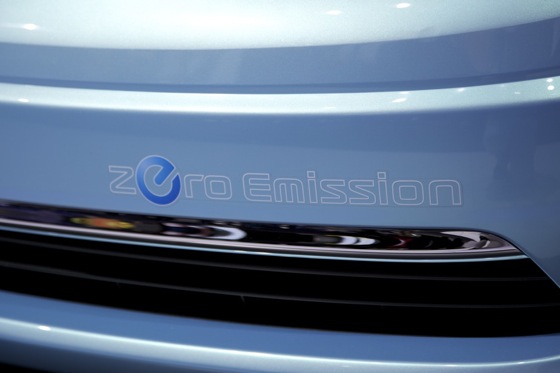 Nissan unveils its e-NV200 Concept vehicle at the 2012 Detroit Auto Show
A small, fully electric van with drivetrain components similar to the LEAF
Near-future production ready, the e-NV200 is aimed at businesses and families


After the success of its LEAF electric vehicle, Nissan has put together an all-electric concept version of its popular NV200 small van. With a compact exterior and a versatile interior along with a LEAF-comparable range, the e-NV200 is ideal for businesses and families hoping to limit the cost van ownership.
The standard NV200 exterior has been modified to reflect e-NV200's electric underpinnings. The hood has been widened and the headlights are more sweeping, with LED-illuminated accents. Large front windows combine with a pair of large glass roof panels to create a light, open interior feel.
The interior, too, has been tweaked. Similar to the LEAF, the e-NV200 has EV meters and blue-colored accents, as well as a bright interior color pallet. The e-NV200 interior also features advanced multimedia systems and a flat C-cluster display that resembles and responds like a tablet computer.
Nissan emphasizes the e-NV200's "fun-to-drive experience." Nissan placed all 48 compact lithium-ion battery modules underneath the unibody floor, allowing for maximized storage and interior accessibility. The battery modules power an 80kW electric motor, which produces 207 pound-feet of torque. Unlike gasoline engines, an electric motor has its entire power payload available from a standstill. With an on-demand power band, the e-NV200 (like all electric cars) provides a smooth, comfortable driving feel.
What it means to you: If put into production, the e-NV200 would be the first all-electric van for sale in North America.