RESEARCH TOKYO AUTO SHOW BY YEAR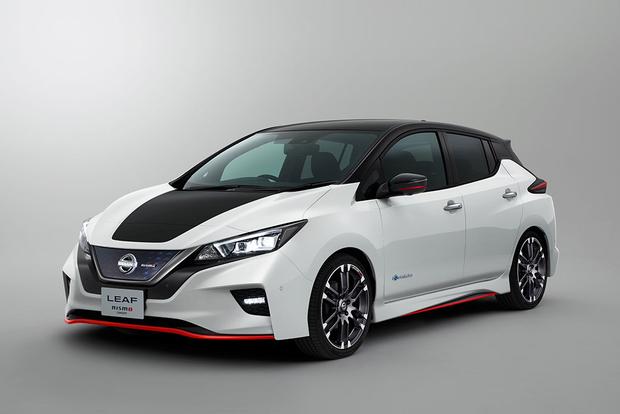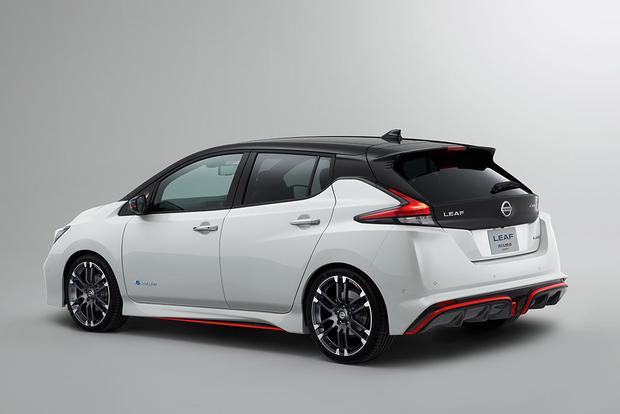 What Is It?
The Nissan Leaf Nismo Concept combines two extremes from Nissan's product portfolio. At one end, there's the Leaf, one of the first all-electric cars to go on sale in the United States and still among the most popular. At the other is Nismo, which is an abbreviation of Nissan Motorsport.
So this idea puts battery power together with a enthusiast-focused intent, including an aerodynamic package that has less lift than the regular version, but still doesn't compromise the drag coefficient (0.28). It also has a sport-tuned suspension and performance tires, plus some cosmetic additions.
Nissan hasn't quoted any specific figures, such as range or acceleration times, but does remind us that this new generation of Leaf offers single-lane autonomous driving, a self-parking feature and the ability to accelerate, stop and hold using just one pedal.
Will They Ever Sell It?
Quite possibly. The usual trouble with small electric cars like the Leaf is that they're seen as a bit dull. A touch of edginess and adventure from driving-derived thrills can definitely make the Leaf more attractive. It can also act as a "halo car" at the top of the range, shining an agreeable light on everything beneath it.
Why It's Important
The Nissan Leaf Nismo Concept builds some anticipation and interest in the car that provides its foundation -- the 2018 Nissan Leaf. The second generation is set to go on sale in the United States early in 2018 and is expected to have a range of 150 miles.