RESEARCH FRANKFURT AUTO SHOW BY YEAR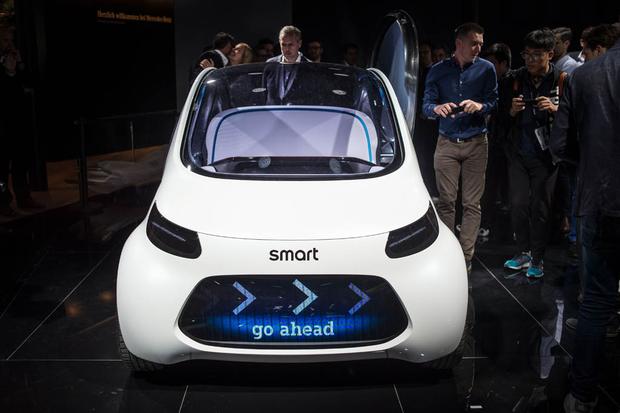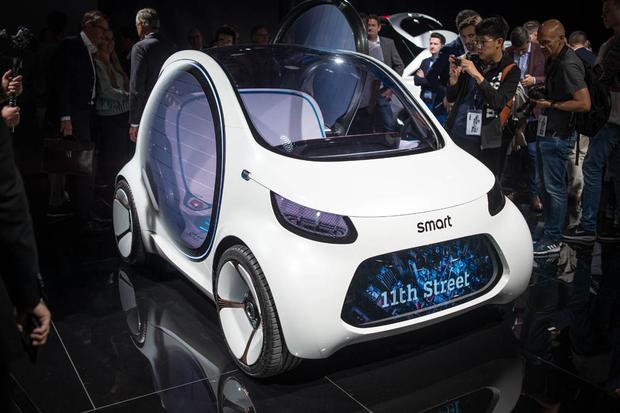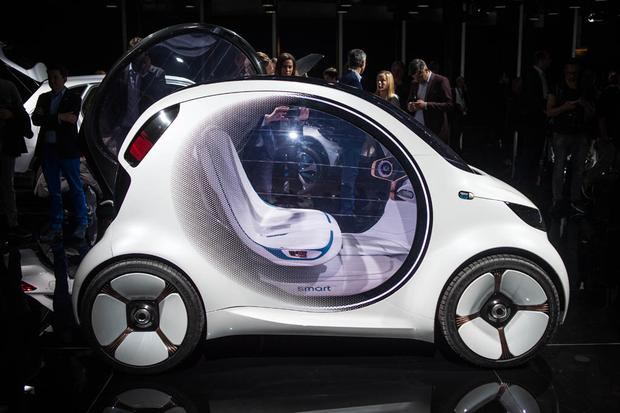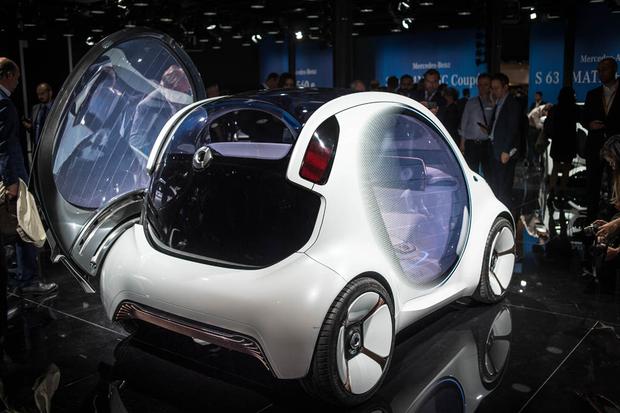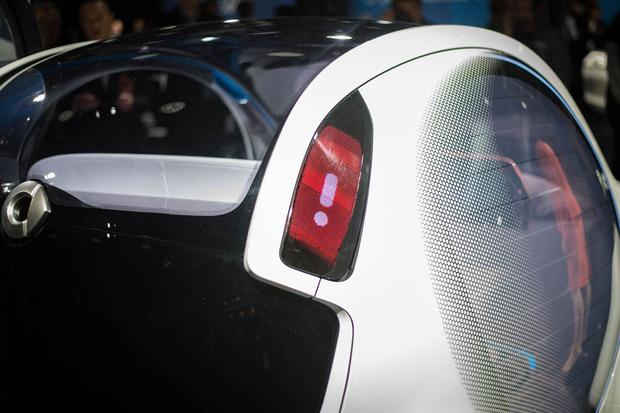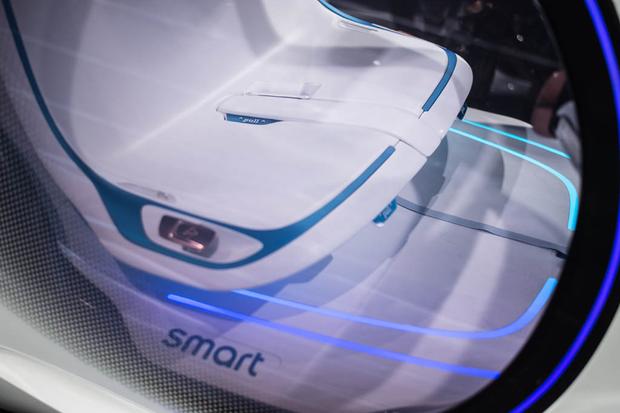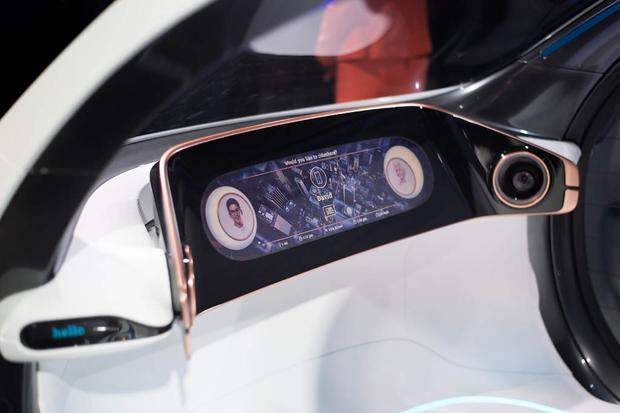 What Is It?
The smart vision EQ fortwo concept might just be the city car of the future. The brand showed off the new concept car at this week's Frankfurt Auto Show, revealing smart's plans for autonomous driving -- and the future of the tiny smart fortwo city car.
Although the vision EQ fortwo concept is filled with interesting details and new technology, the most immediately obvious noteworthy item is its styling: Although it shares roughly the same shape as the standard smart fortwo, it uses a rounder overall design with especially unique oval-shaped doors that also double as windows -- and appear to offer on-demand opacity.
Maybe even more exciting is what's under the skin. The vision EQ fortwo concept offers level 5 autonomous driving capabilities, paired with a fully electric powertrain. Smart envisions that the vision EQ fortwo concept could be used as a city-friendly car share vehicle, even picking up riders when summoned. When not in use, it could theoretically drive itself to a charging station, where its battery can be charged inductively, with no plug needed.
Another unique feature: The front grille uses a display screen that can let road users know exactly what the car is up to. Press images show the vision EQ displaying the phrase "on my way" in its front panel to let ride sharers know it's coming.
Will They Ever Sell It?
Probably not in this form. The vision EQ fortwo concept is clearly designed for the future, and its future isn't quite here yet. Autonomous driving still isn't ready to hit the mainstream, especially with vehicles that can be summoned and guided without a driver. Still, the idea is important: a fully electric, fully autonomous car that could mean the next chapter in city mobility and transportation.
Why It's Important
The idea of car ownership, at least in crowded cities, could begin to take a back seat to autonomous car summoning -- and the smart vision EQ fortwo concept shows that automakers understand that. The vision EQ fortwo concept may not yet be ready for actual production, but it's certainly a great example of upcoming technology -- and the potential role played by car sharing, autonomous technology and electric powertrains.