RESEARCH PARIS AUTO SHOW BY YEAR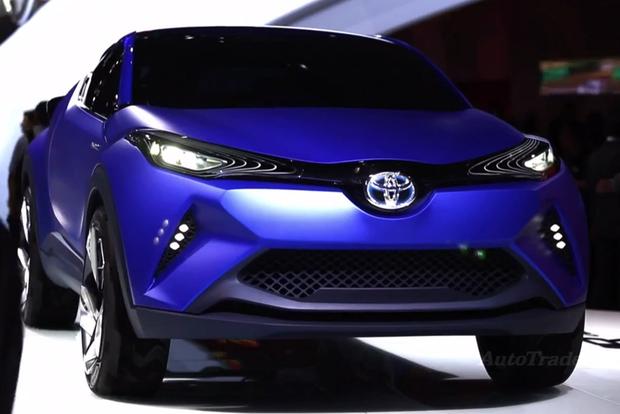 One of the best parts about events like the Paris Auto Show is that you get to see a lot of cool concept cars. Admittedly, they're pretty outlandish, and the chance of most of them actually reaching production is very slim. However, elements of cars like the Toyota C-HR Concept may actually show up in future production models.
For example: Imagine the C-HR Concept's front end transplanted onto the Prius, giving it a bolder, more aggressive look. Or imagine a hybrid vehicle that's more engaging, more dynamic and more fun to drive. That's exactly what we're hoping comes out of the unique Toyota C-HR Concept.
chr, c hr, ch-r, ch r