RESEARCH DETROIT AUTO SHOW BY YEAR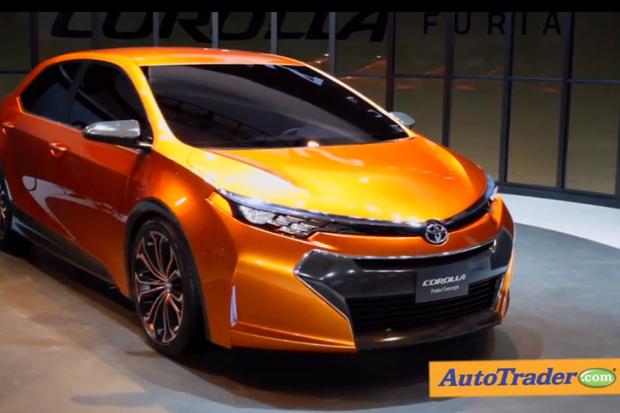 Toyota has a remarkable knack for staying one step ahead of the competition. Their newest concept car is destined to replace one of their most popular compacts in the foreseeable future.
The brand brought its Toyota Furia concept to Detroit and its unveiling was an event in itself, rolled out from behind a massive, transparent video wall designed by Samsung. The Furia is due to become the next-generation Corolla, Toyota's top-selling compact which hasn't received a significant revision since 2008. The Furia is a sleek, Euro-inspired compact with edgy styling accented by a smoothly integrated rear spoiler and LED taillights. It will be better equipped to take on such rivals as the Honda Civic, Nissan Sentra, and Ford Focus when it eventually arrives in showrooms.
See all Detroit Auto Show news.
What do you think about the Toyota Furia Concept? Let us know in the comments below.