RESEARCH NEW YORK AUTO SHOW BY YEAR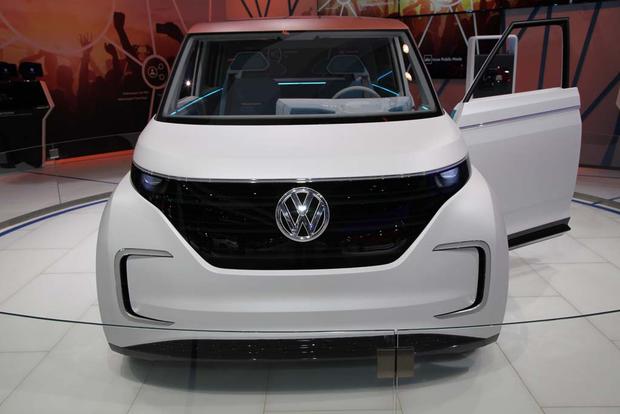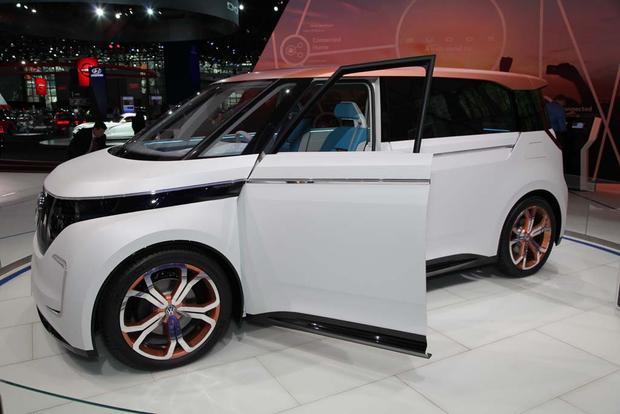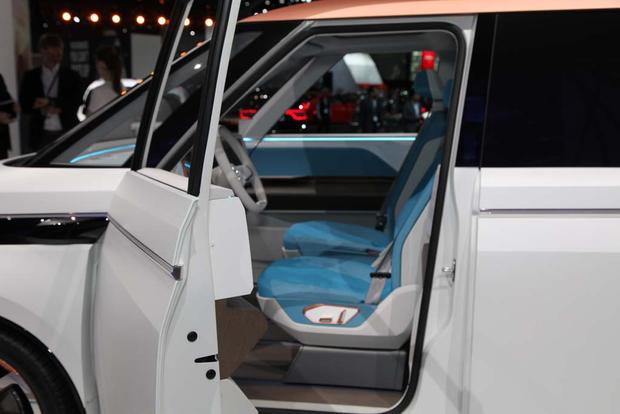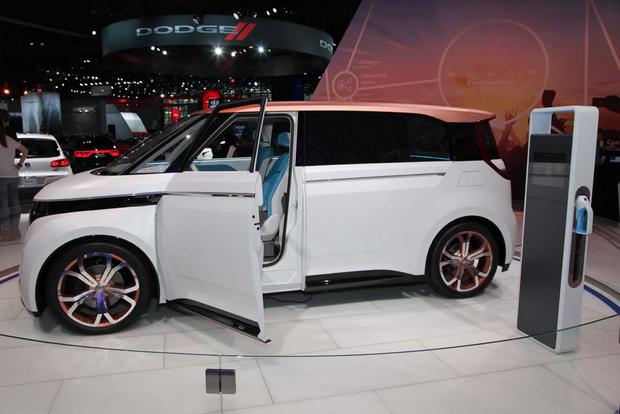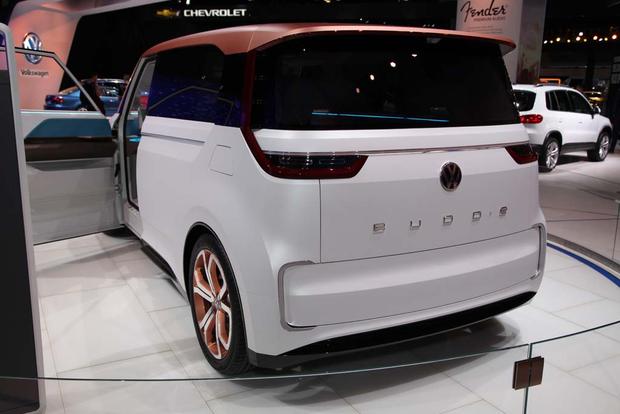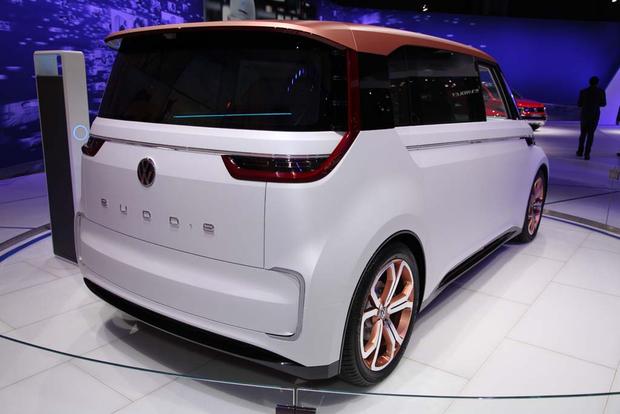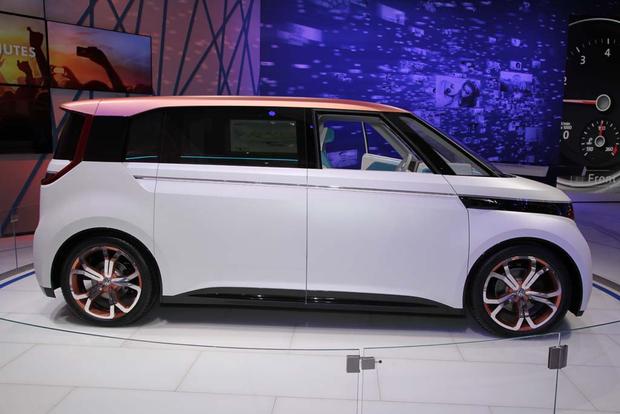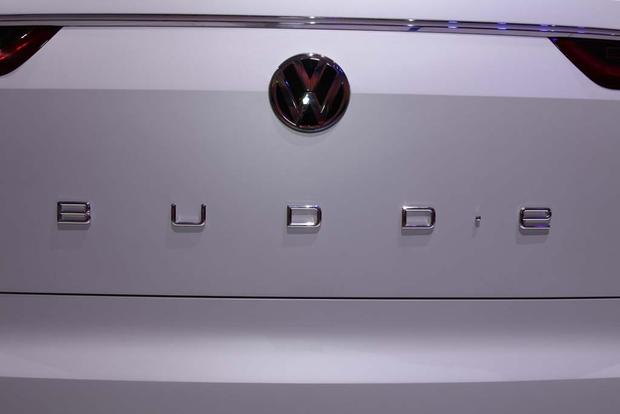 What Is It?
The Volkswagen BUDD-e Concept can be thought of as a futuristic, all-electric reinvention of the Volkswagen Bus. It also embodies what a connected car can do.
"The Internet of Things" is an expression we're hearing more and more often. It means a network in which buildings, appliances, vehicles and many devices can all communicate with each other, and the BUDD-e is part of that network.
It can be a mobile office and have things delivered to itself. It can also turn on the house lights before arriving home (if the house is also connected, of course), project a laser image near the front door so that the driver (with hands full) can place a foot on the image to activate an opening mechanism, make a list of items in the car and warn the driver if he or she has forgotten anything. The Concept can even confirm if there's an umbrella on hand when rain is forecasted. A laser projector will also work to open the vehicle's tailgate in a hands-free fashion. Volkswagen says it "plans to become one of the first manufacturers to integrate gesture control into affordable, mass-production cars."
In the vehicle itself, the point where humans control this technology -- the human-machine interface -- is described by Volkswagen as "Clean and intuitive. The technical architecture of the systems, as well as their design, make a quantum leap akin to the jump from flip phones to smartphones." At this point, you might be thinking there is a lack of substance, but the BUDD-e is based on a real, physical thing.
It's called the Modular Electric Platform, or MEB. We're not sure why the "B" is there, because the German for platform is "plattform." Perhaps it's a reference to "base." It's been designed specifically for electric vehicles. The BUDD-e has two electric motors to drive all four wheels. Volkswagen claims a range of 233 miles, based on the Environmental Protection Agency cycle, and says that this is "what electric mobility could be like in 2019."
Will They Ever Sell It?
The Concept is a nice idea, but right now it seems unlikely to sell. Sure, a lot of amazing tech could become mainstream over the course of three years, and everything the Volkswagen BUDD-e Concept is supposedly capable of can probably come together in that time. As well as these useful features, though, car makers should also be looking at cyber security, particularly at how to prevent connected cars from being hacked. If they can crack that in three years, the floodgates for such vehicles will be thrown wide open.
Why It's Important
Technology moves faster and becomes smarter with each move. It isn't enough for car makers just to keep up; they have to be thinking several steps ahead, because it takes time to design, develop, build and then sell a vehicle. The BUDD-e shows that Volkswagen is doing just that. It's exploring the possibilities and putting ideas out there that can spark off of other ideas.