RESEARCH LA AUTO SHOW BY YEAR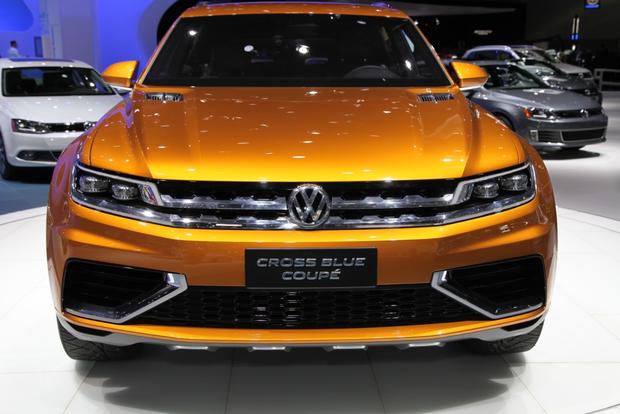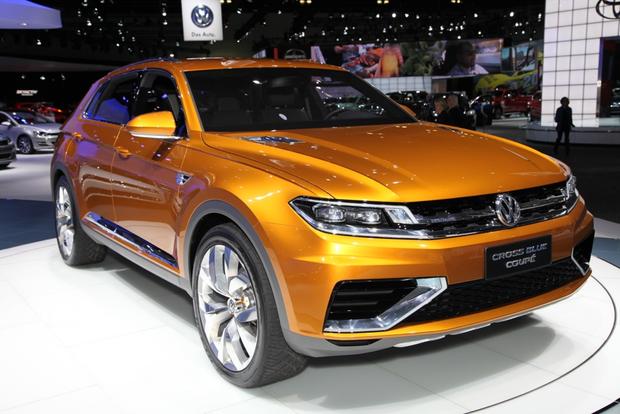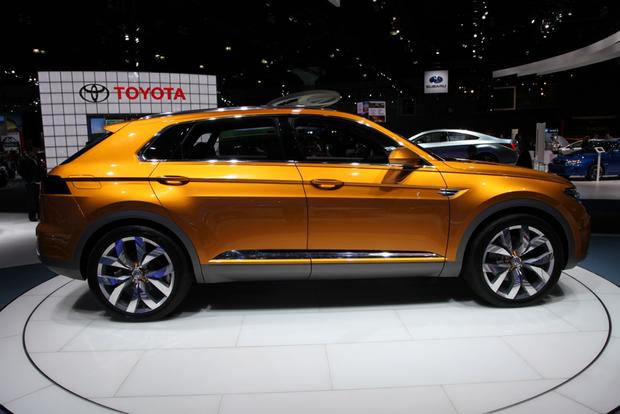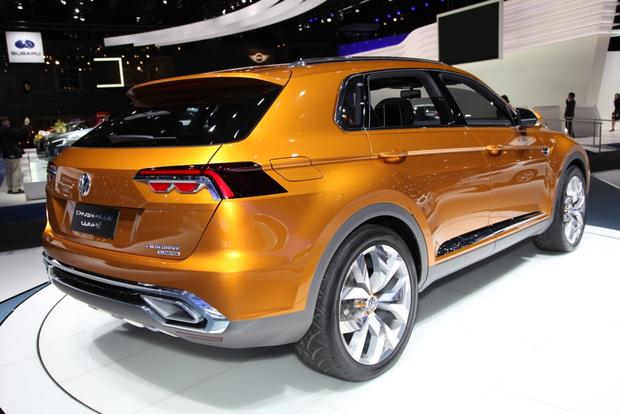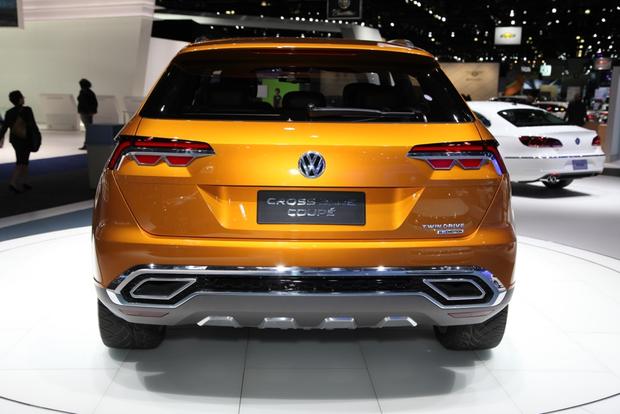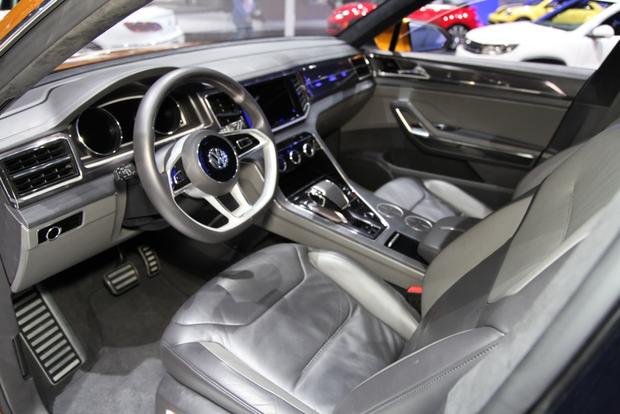 What Is It?
To understand the Volkswagen CrossBlue Coupe Concept, we need to break it down.
Cross means it's a crossover SUV, like the Honda CR-V and Ford Edge. They're vehicles based on cars but made to look (and sometimes act) like sport utility vehicles, so they cross over from one genre to another. This concept uses the current Golf platform as its foundation.
Blue in Volkswagen-speak is green. Anything the company makes that involves an eco-angle has Blue in its name somewhere. In this instance, the CrossBlue Coupe is a plug-in hybrid where the default running mode is the electric-only Eco setting. VW claims a zero-emissions range of 13 miles from its lithium-ion battery before the gasoline engine is required.
As well as a regular 3.2-liter V6, the CrossBlue Coupe has two electric motors -- one for each axle -- offering a total of 516 lb-ft of torque to get all four wheels moving. Yet the company claims the average fuel consumption as the equivalent of 70 miles per gallon, which is really quite blue -- or green.
A quick look at the photograph is all it takes to realize that VW is interpreting the word "coupe" in the loosest sense possible. Accepted wisdom describes a coupe as a vehicle with two doors and a roof that slopes down to the tail, such as the Ford Mustang, Nissan 370Z, Porsche 911, Audi TT and Scion FR-S. Even when Mercedes-Benz launched the CLS and called it a 4-door coupe, the company had the decency to give it a swooping roof. Having a steeply raked rear window is not the same thing.
Will They Ever Sell It?
Quite possibly -- or something like it. An earlier version of the CBC was unveiled at last April's Shanghai auto show. Among the specs VW gave then were 21 miles in electric mode and a range of 720 miles. For Los Angeles, the company has been more realistic, claiming a 570-mile range. This managing of expectations certainly seems like a step toward production. And since the CBC is based on a car that is already being made and proven to be successful, the tooling up and hardware should be possible.
Chances are some things will be lost in the translation from concept car to production model, particularly on the inside. "As soon as the driver's door is opened, the controls come to life," says VW. Press the Start button and switches for the climate control and headlights lift out, displays light up the screens and ambient lighting is activated. These are neat touches for a car show but perhaps too expensive for a street-going model.
Why It's Important
The Volkswagen CrossBlue Coupe Concept could be another part of VW's declared intention to be a leading car company in the United States. American buyers are well known for their love of sport utility vehicles while also demanding greater fuel efficiency. This idea covers both seemingly disparate bases.