RESEARCH PARIS AUTO SHOW BY YEAR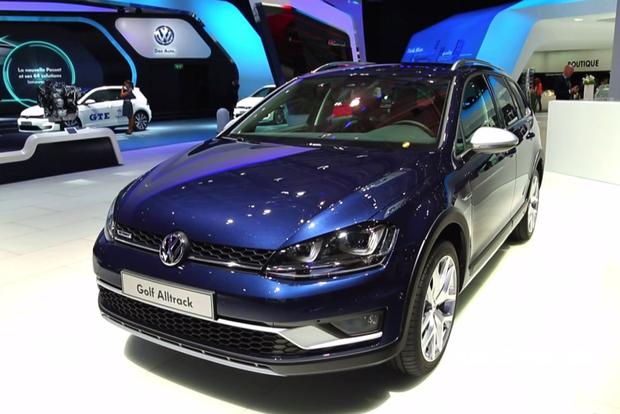 We've always been a fan of the Volkswagen Golf in all variants, but here in Paris, we're getting a look at a car that's a little different than a typical Volkswagen hatchback. It's called the Volkswagen Golf Alltrack, and it boasts a station wagon body, an inch of extra ground clearance compared to the regular Golf and standard all-wheel drive.
Volkswagen says they're not sure if they'll sell the Golf Alltrack in the United States, but we think they should. The Golf Alltrack combines the capabilities of a Subaru Outback with Volkswagen handling and a fuel-efficient diesel engine. We think that's pretty cool and we hope the Volkswagen Golf Alltrack eventually finds its way to U.S. dealers.