RESEARCH GENEVA AUTO SHOW BY YEAR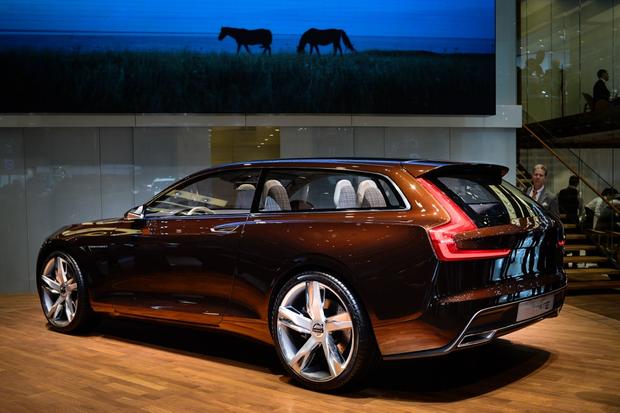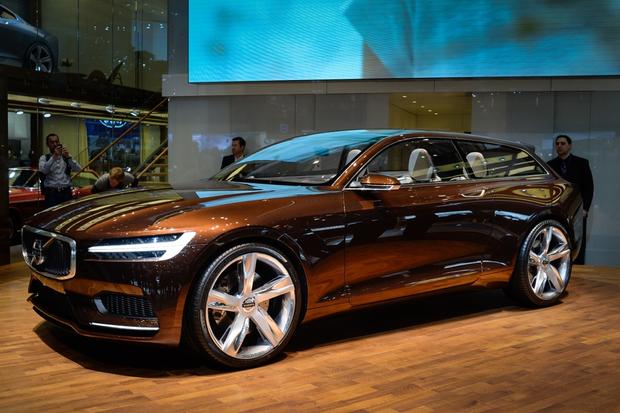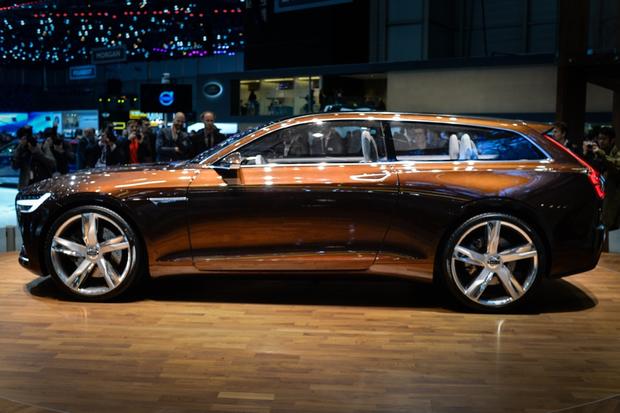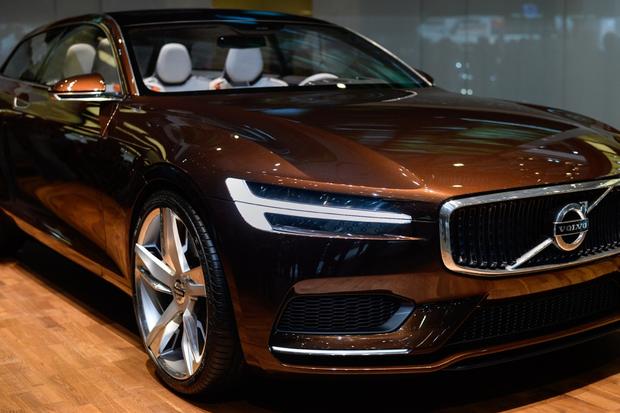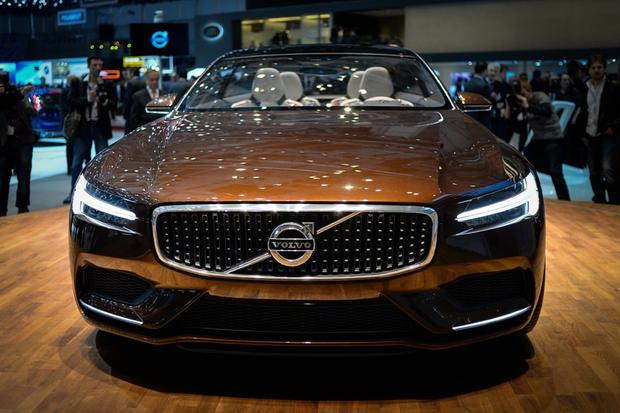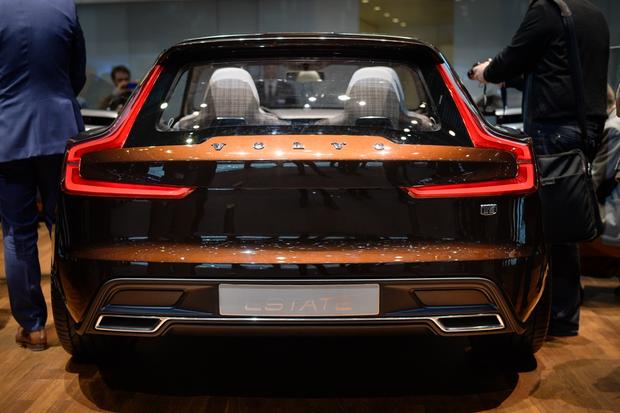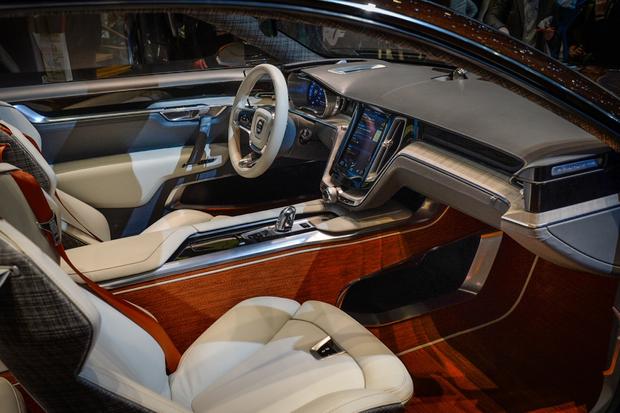 What Is It?
The Volvo Concept Estate is the third remarkable design study in a relatively short time span. We had the Concept Coupe in Frankfurt last fall and the XC Coupe Concept at Detroit this year. Now this has been unveiled at Geneva.
Note the word "estate." In the United States, estate cars are usually called wagons. And the wagon is something Volvo has traditionally done well. Indeed, a Volvo wagon became symbolic of suburban family life -- all that safety, practicality and comfort in one rolling package. And the new 2015 Volvo V60 T5 wagon is also a joy to drive.
With this concept -- which might even be described as a shooting brake, since it has just two passenger doors instead of the regular four -- Volvo has taken the wagon and made it into something that could start a family rather than just transport one. It's that attractive.
The appeal goes far beyond the surface. In the clutter-free 4-seater cabin is a center console with a touchscreen that's fundamentally a tablet computer. Always with an eye on safety, Volvo says this touchscreen is different from the iPad and its breed. "Information must be clear and user-friendly, without turning up the visual volume so much that you risk losing focus on the road."
It handles heating and air conditioning, navigation and other major functions, while linking up to the display behind the steering wheel, more in the driver's line of sight. It's this kind of electronica we can expect to find on the all-new 2015 Volvo XC90 midsize crossover when it comes out later this year. Volvo says, "The user interface is designed to create a smooth, logical and safe interaction between the driver and the car."
Will They Ever Sell It?
How cool would that be if it really did go on sale, complete with that glass roof? Sourcing a drivetrain would be easy, since Volvo has a new generation of 4-cylinder turbocharged engines that have the option of working in tandem with electric motors, should a hybrid version be required.
In reality, though, the answer is most likely, "no" -- especially not in the United States, where buyers like the practicality and image of an SUV but can't find it in their hearts to warm up to wagons.
Why It's Important
Volvo hasn't exactly been setting the auto world alight in recent years. It suffered from a lack of direction under Ford's ownership and is only just finding its way again after being bought by Geely (a Chinese automaker) in 2010. Luckily, Geely seems to have done the smart thing and given Volvo a hefty wad of cash to invest in new cars, engines, designs and equipment.
There's also a new chief designer (Thomas Ingenlath, if you must know) who, as with most people in their new job, is keen to impress his bosses and potential customers. Hence, three new concepts since last September.
The usual thing about concepts is that certain styling elements, however bold they remain or watered-down they become, will go into future production cars. Things such as those headlight and taillight designs point to how the new XC90 will look. The bigger picture, though, is that concepts like the Volvo Concept Estate show the company in a fresh light, and give the marque some welcome publicity.