RESEARCH DETROIT AUTO SHOW BY YEAR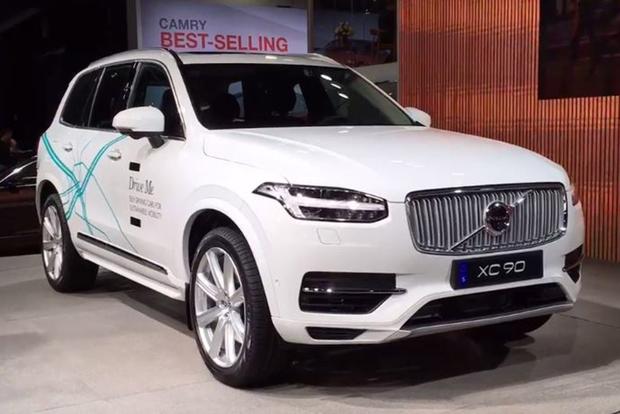 At the 2017 Detroit Auto Show, Volvo was showing a self-driving version of the XC90 sport utility vehicle. It's part of the "Drive Me" program, where real people and real families will be recruited to use self-driving cars in Gothenburg, Sweden.
The automaker says the experiment will take place "...on public roads, and will involve local drivers integrating our autonomous driving technology into their daily lives. At Volvo Cars we have an ambition to validate our human-centric technology, enabling drivers to switch from a supervised mode, to an unsupervised mode in the future -- where it is safe to sit back, relax or work instead of keeping your eyes on the road."
Turns out, a self-driving car looks a lot like a typical passenger car -- in this case a Volvo XC90. However, there are subtle differences. For one thing, there are many cameras and sensors mounted all around the car. Plus, each of those cameras has its own washer, just like the headlights on many European cars. This is because the movement, speed and direction of the car depend on those cameras and sensors, so keeping them clean is more than just an item of convenience.
The Volvo XC90 has a usable cargo area like any other SUV, but under the floor is a sort of brain that pieces all the information from the cameras and sensors together. Volvo will ask users about their experiences and have them log comments in order to help refine the idea and operation of a self-driving car.