RESEARCH DETROIT AUTO SHOW BY YEAR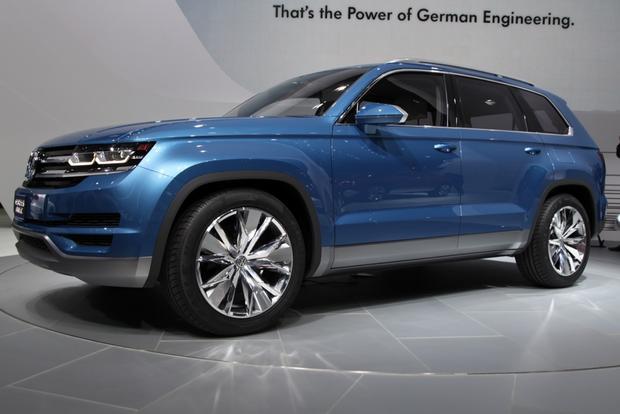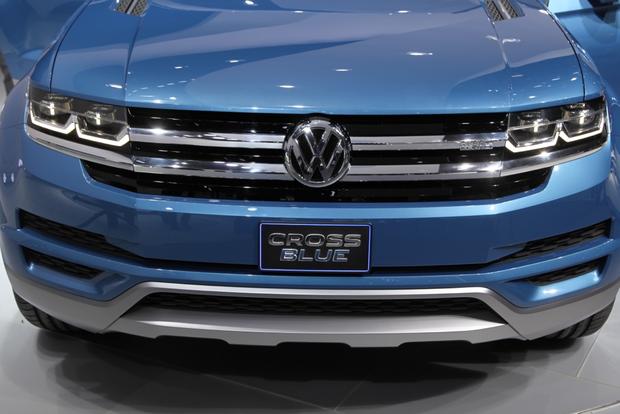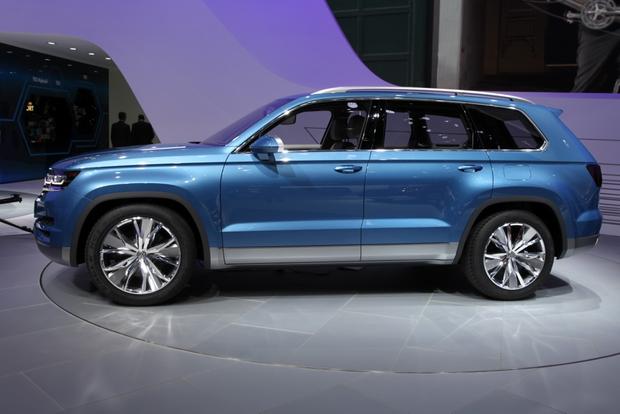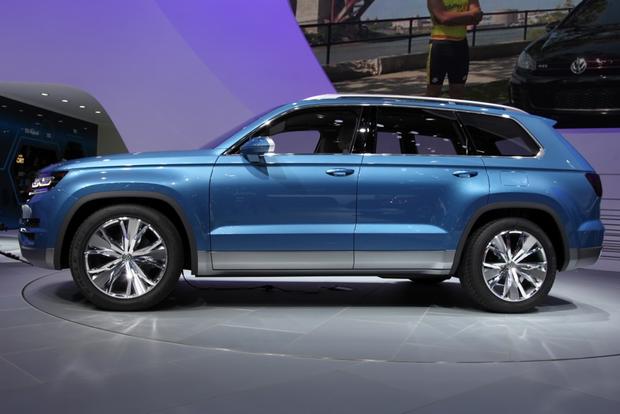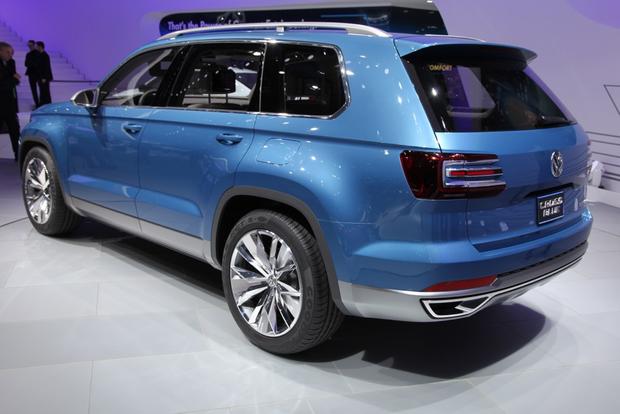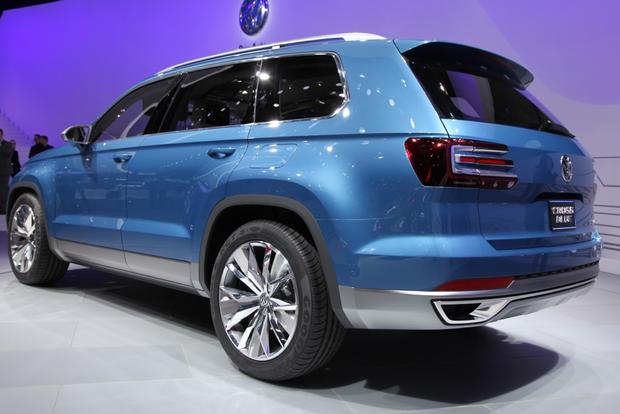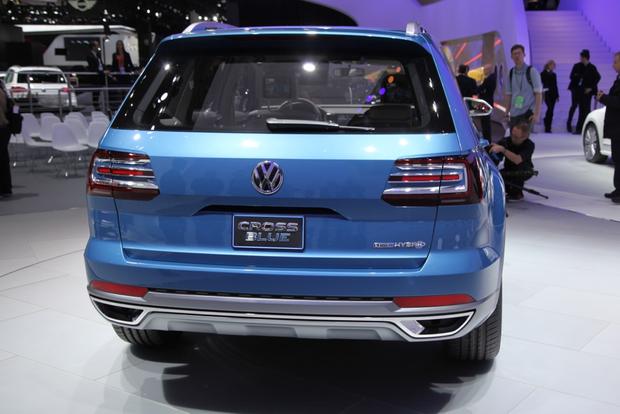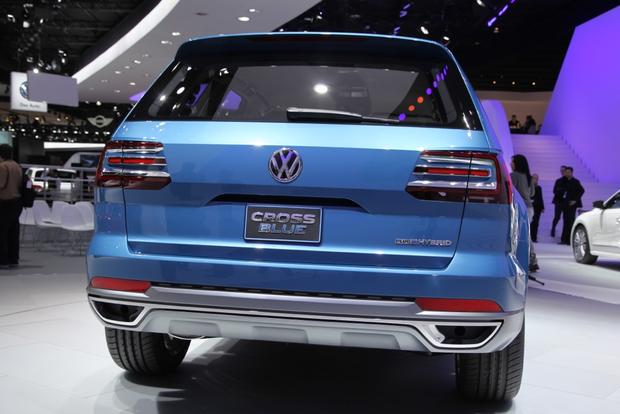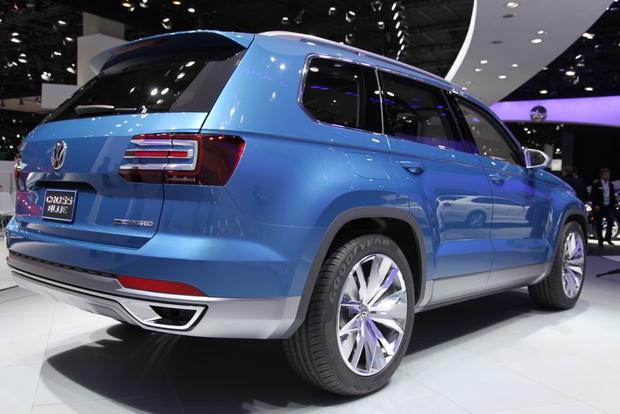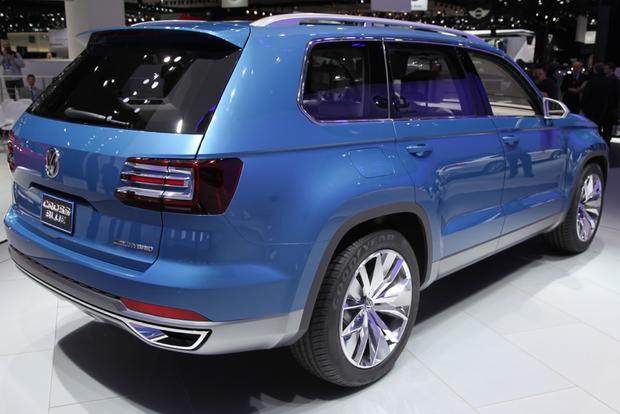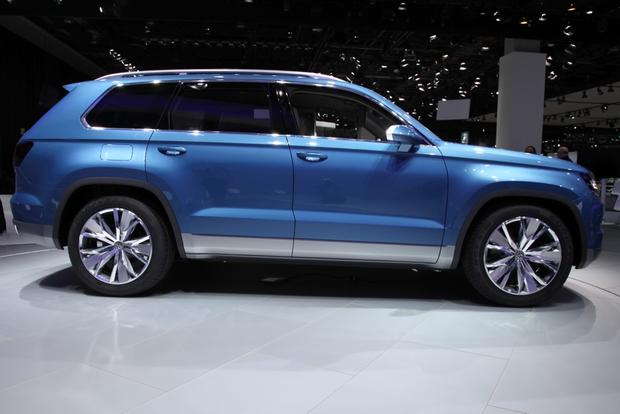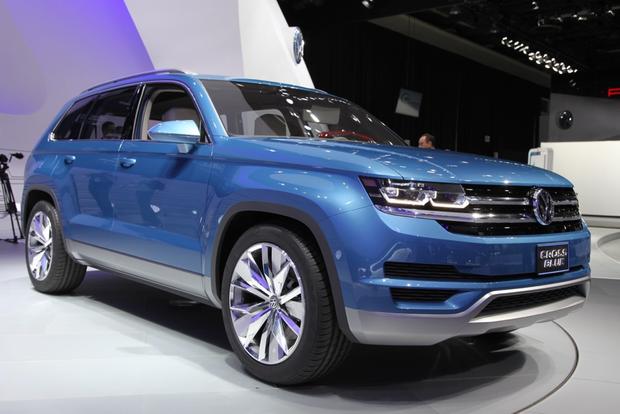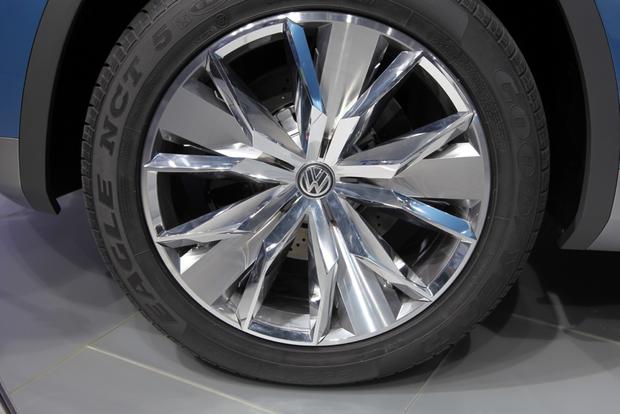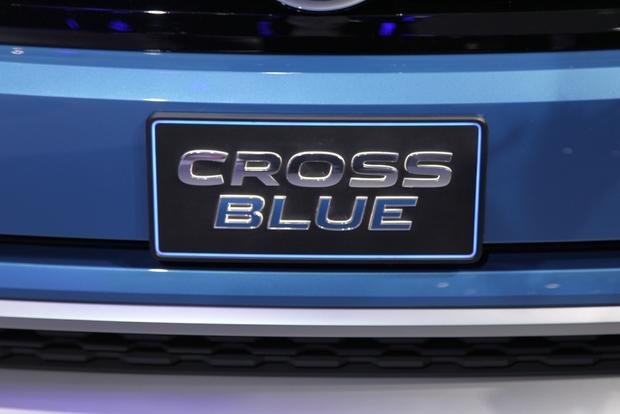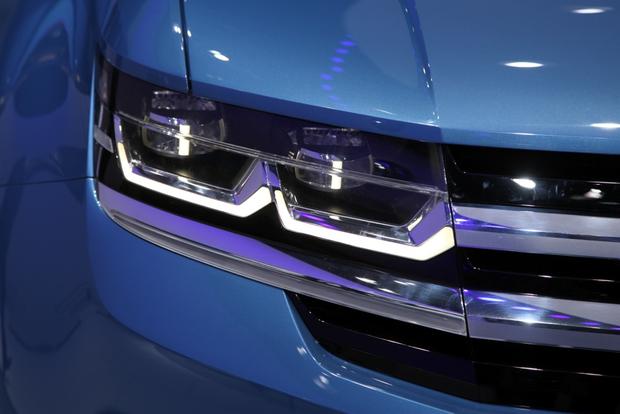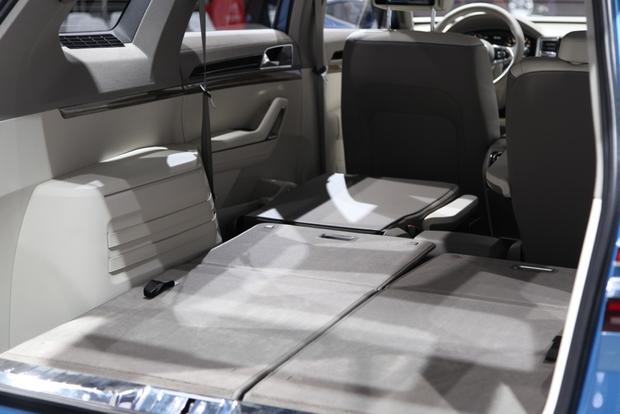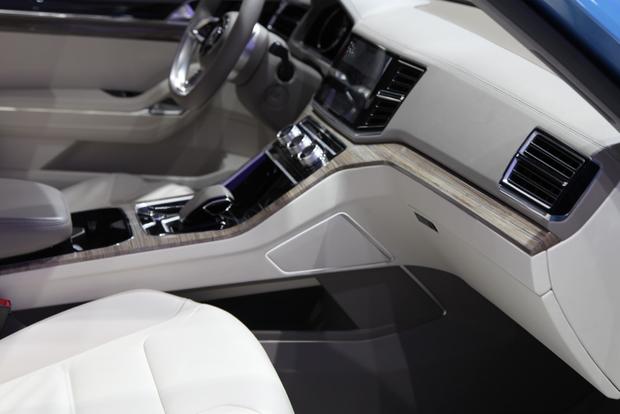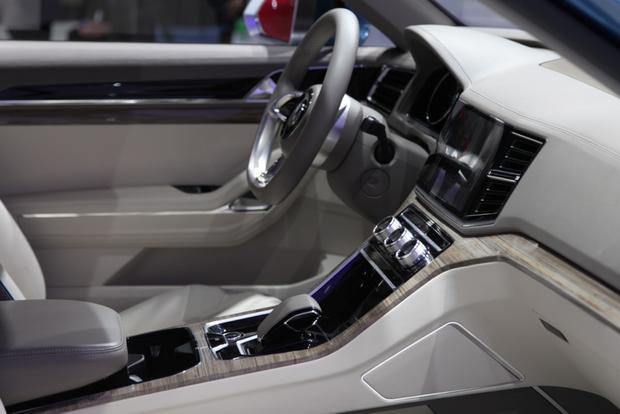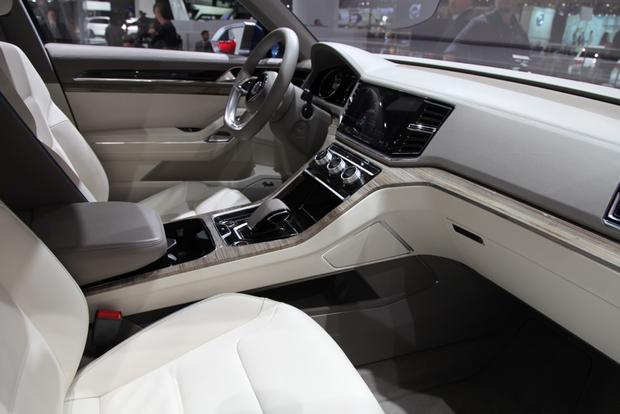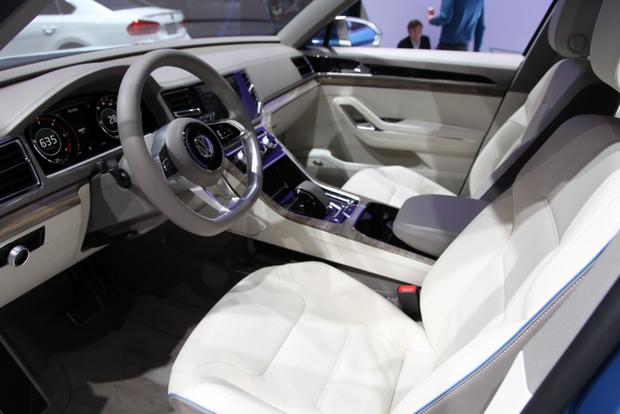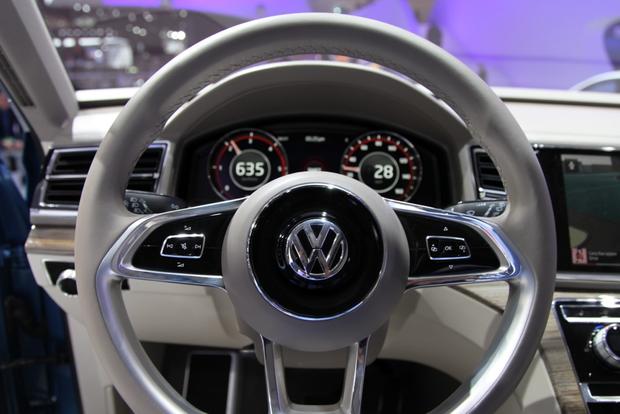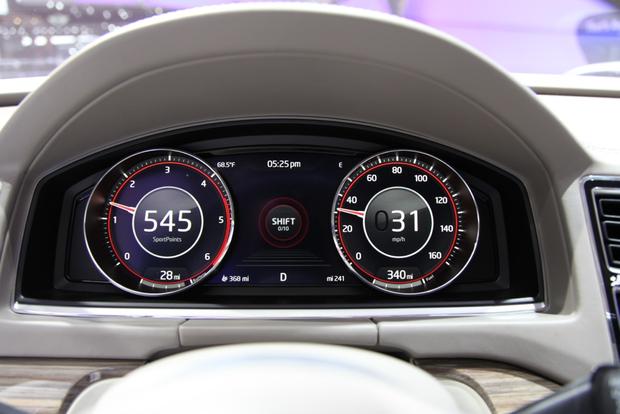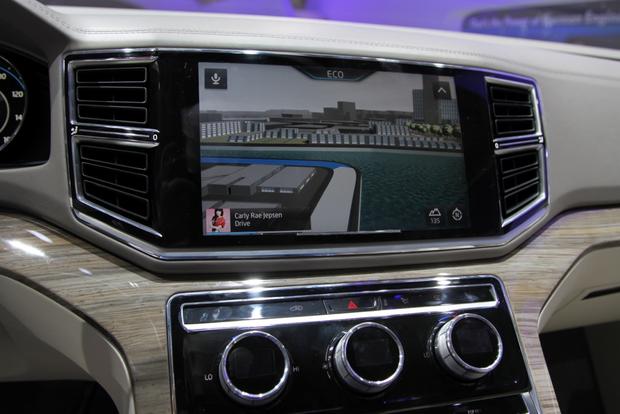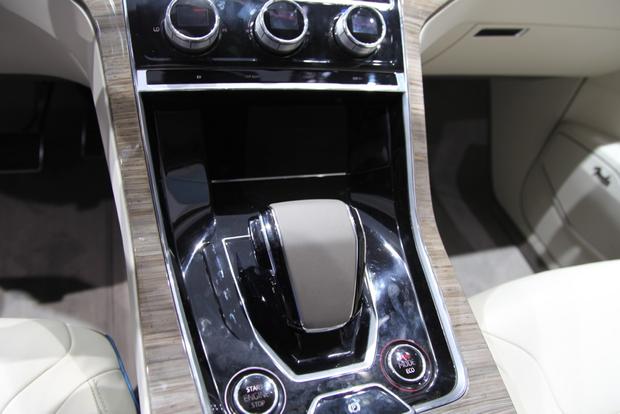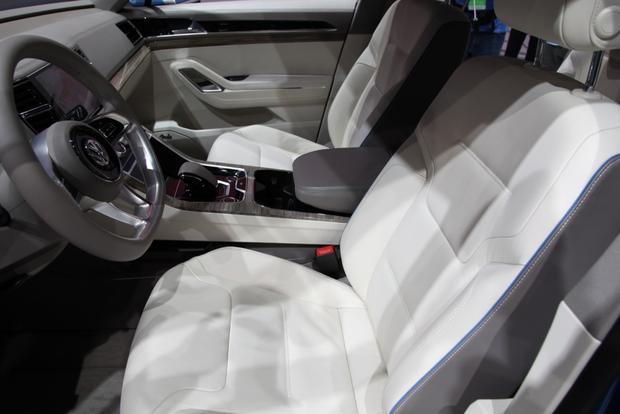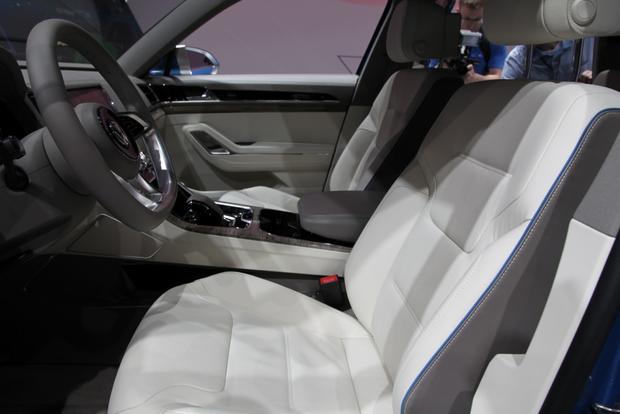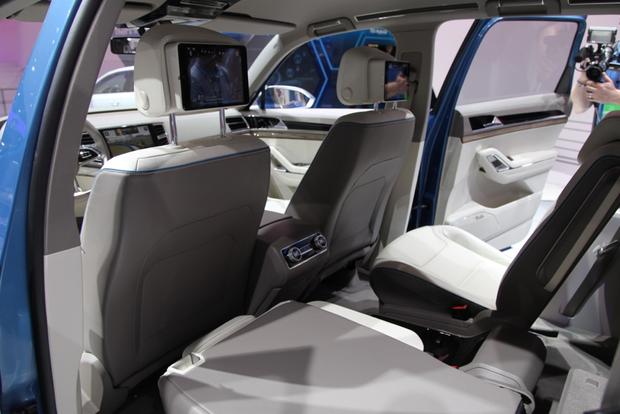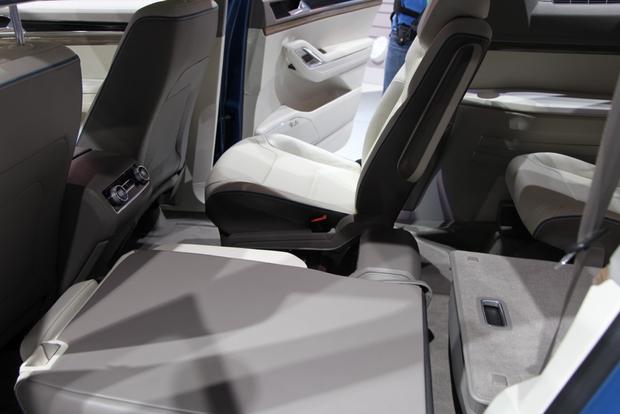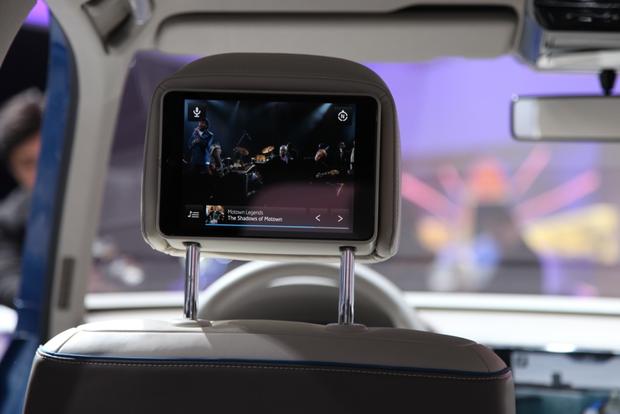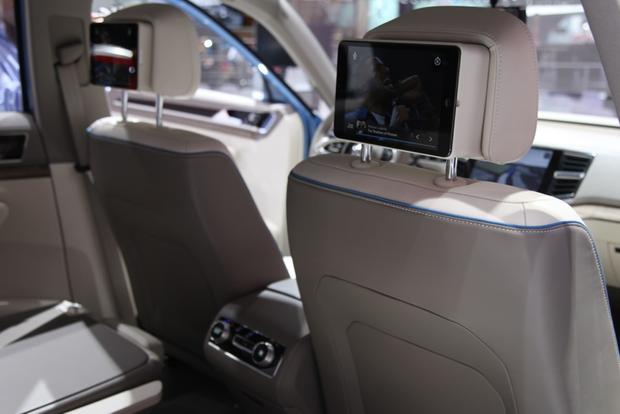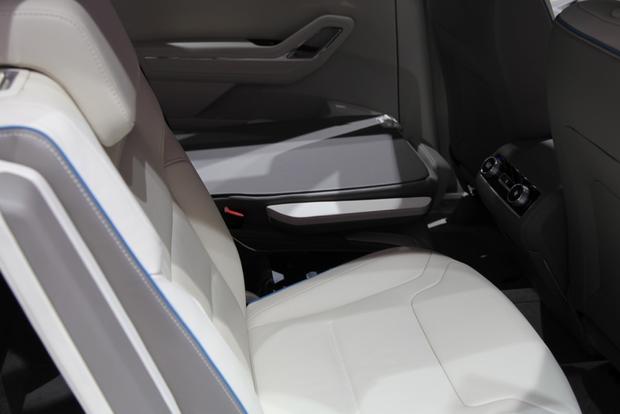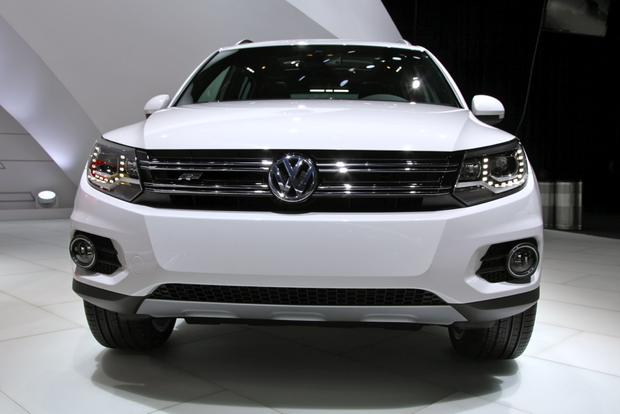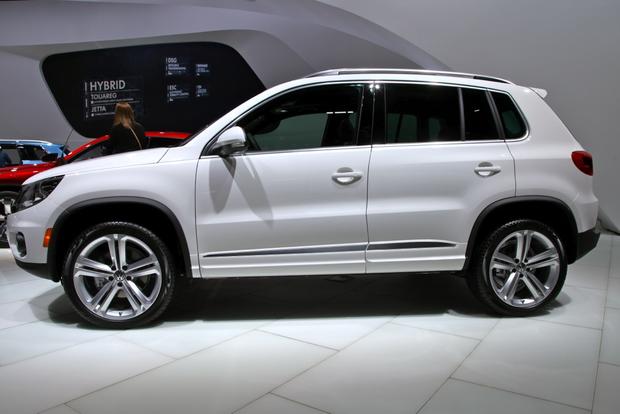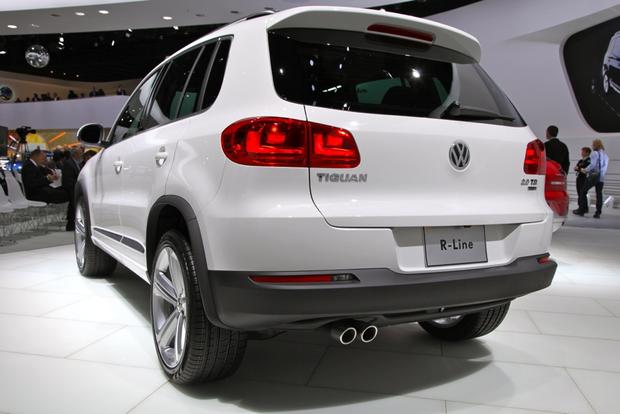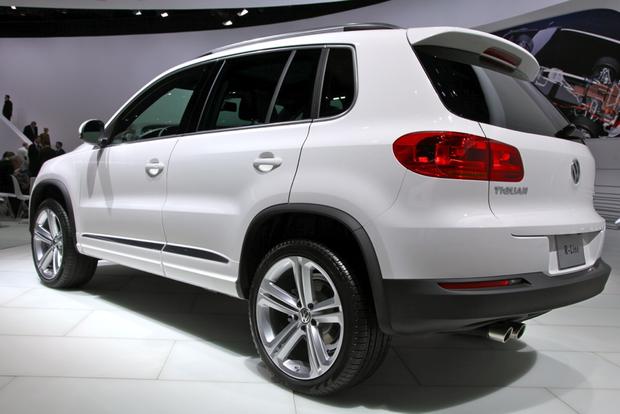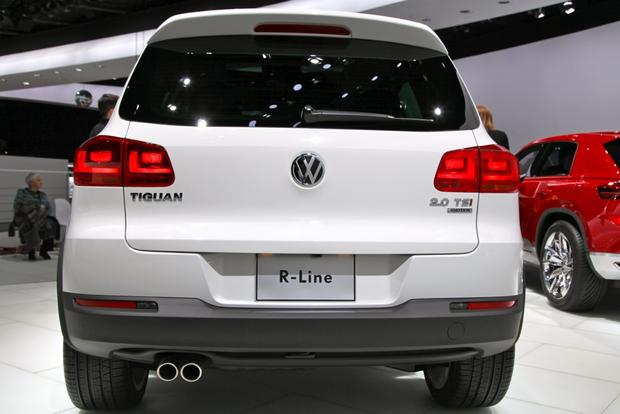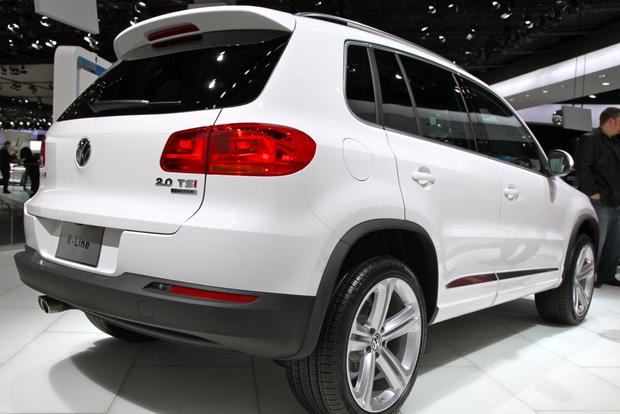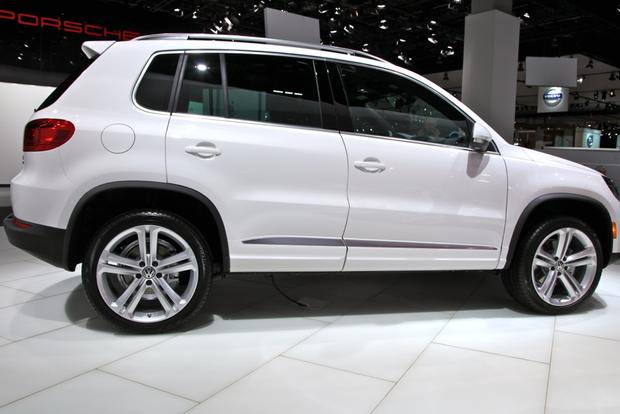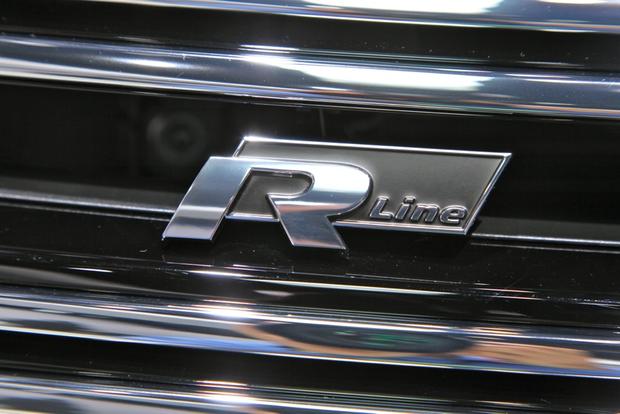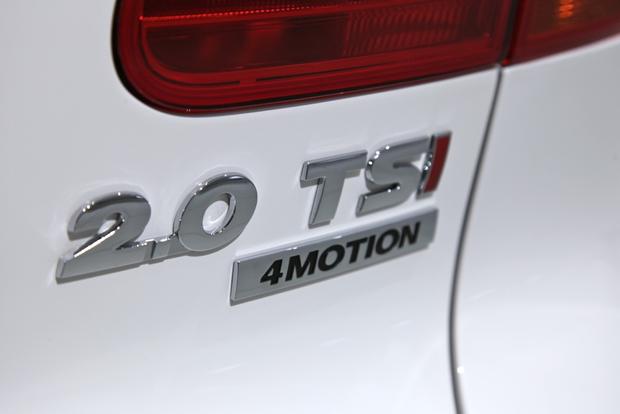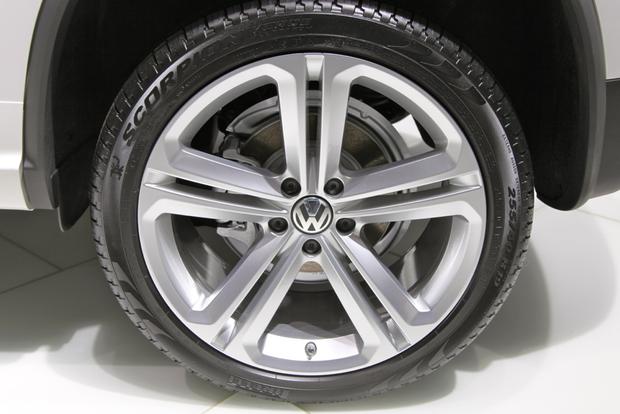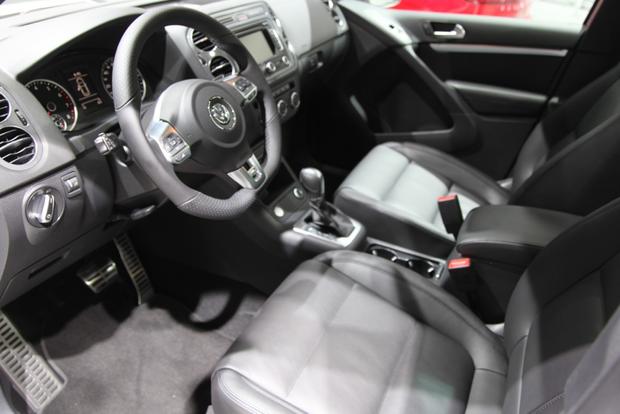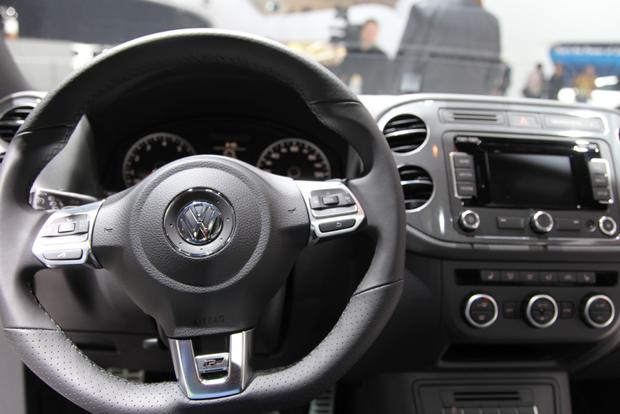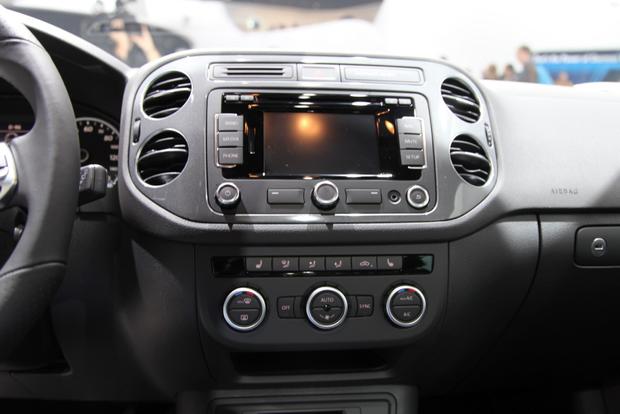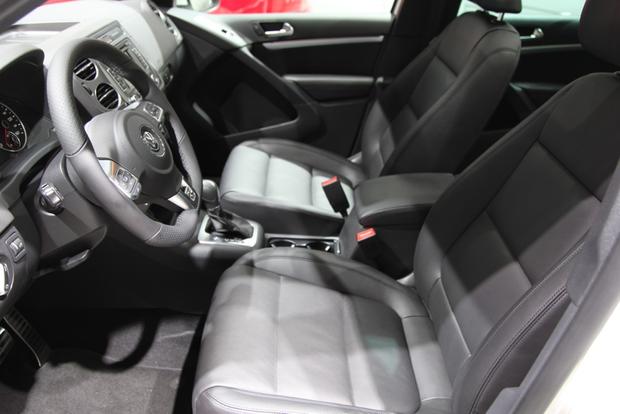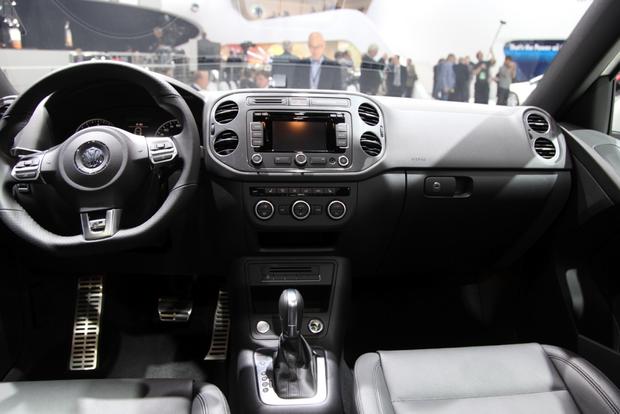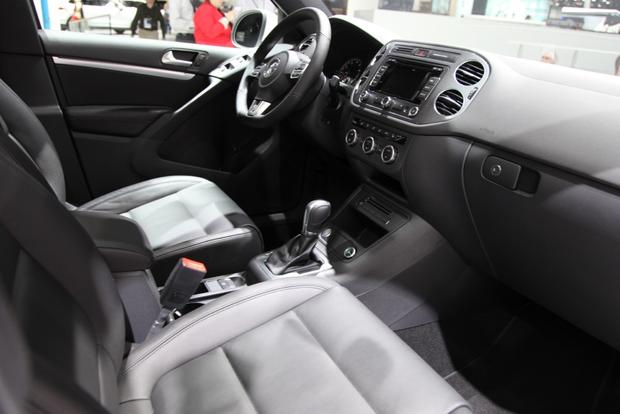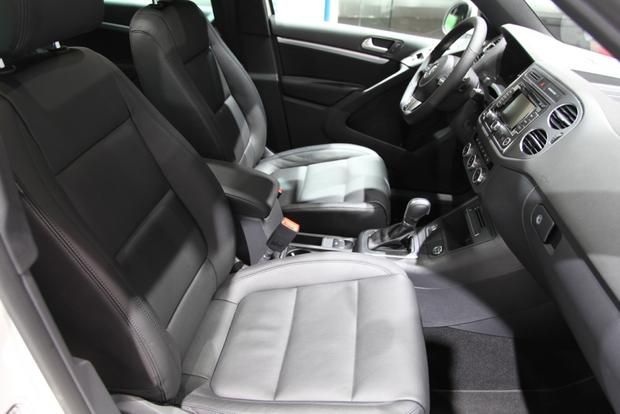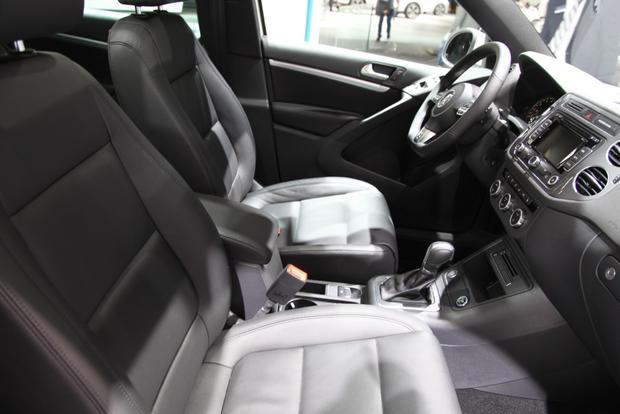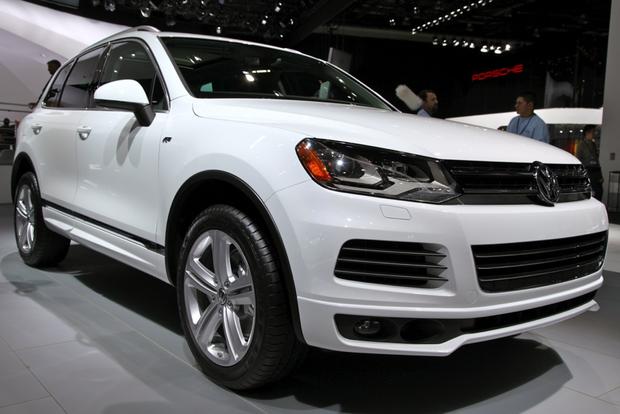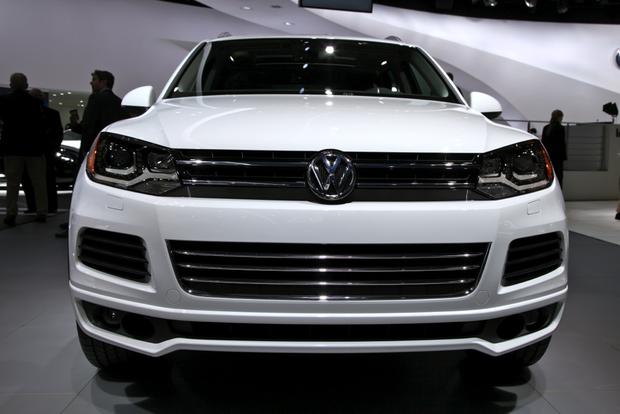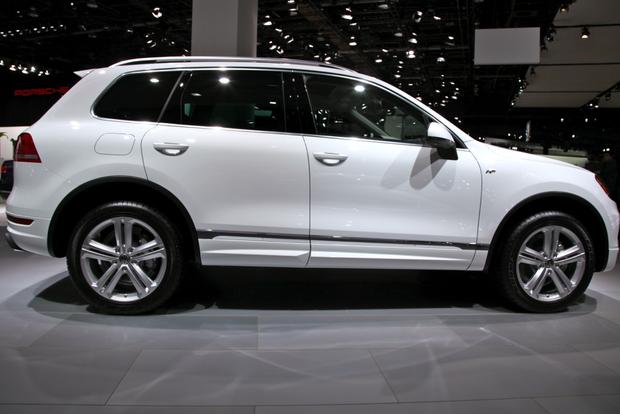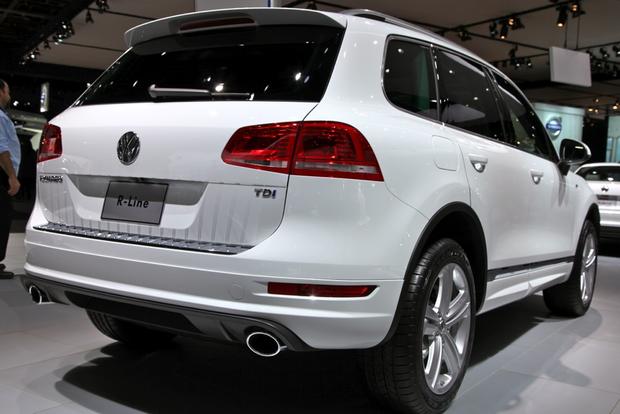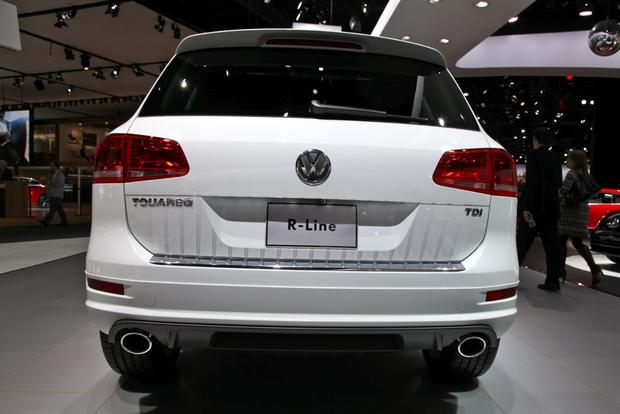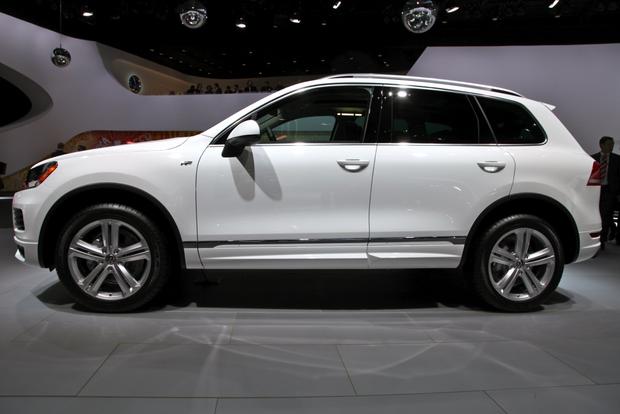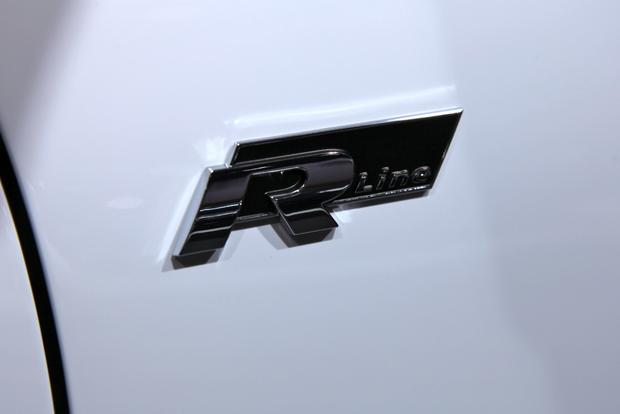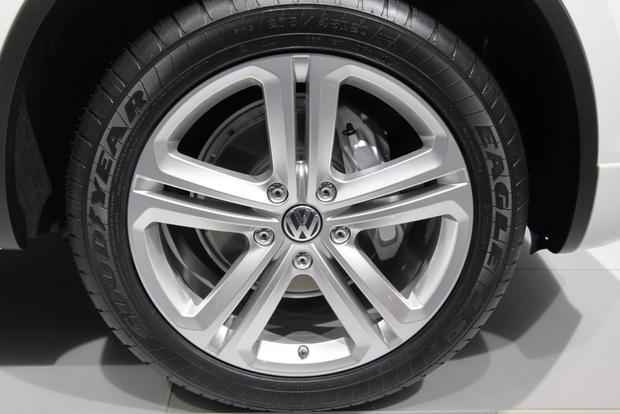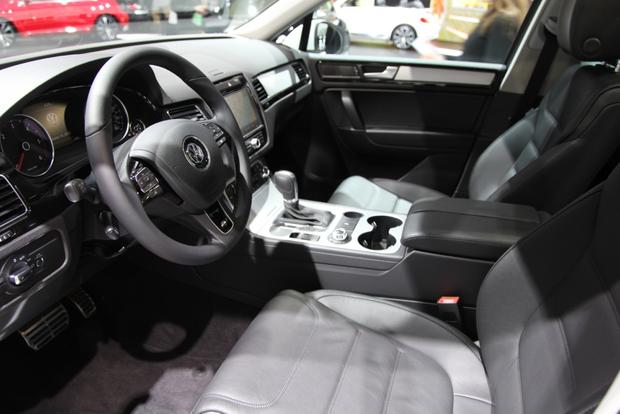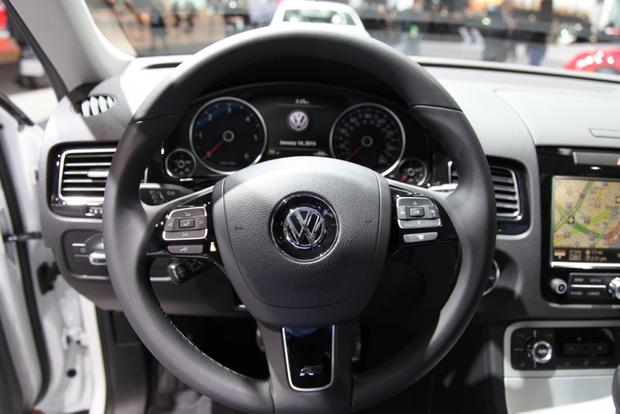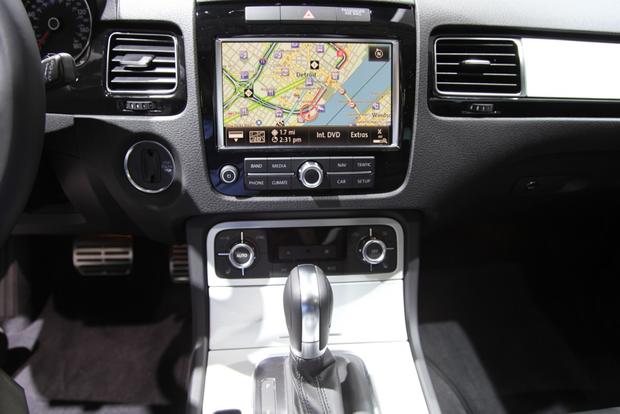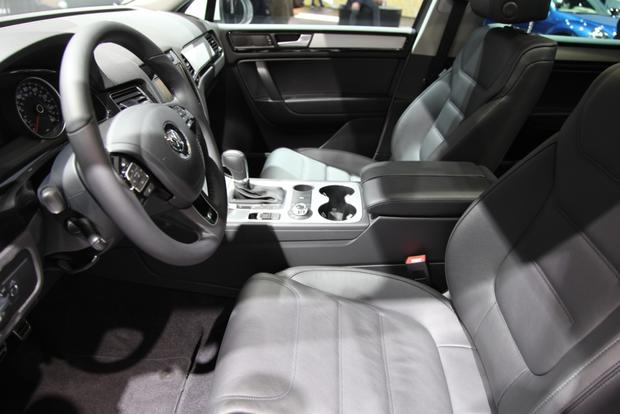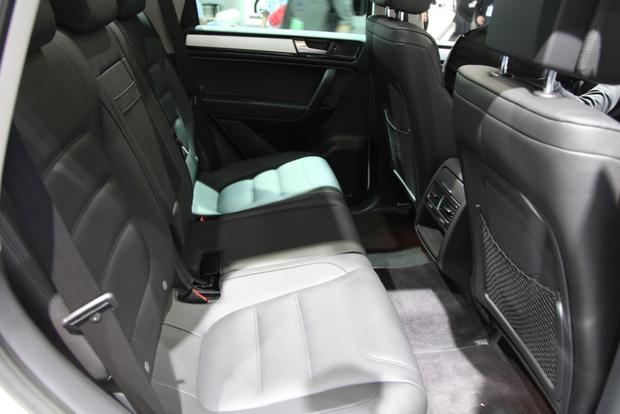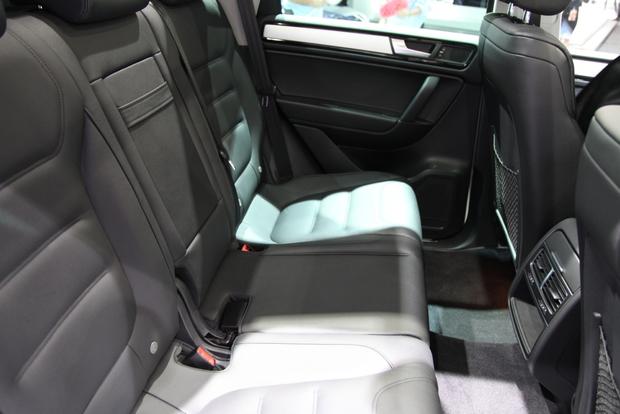 The Volkswagen CrossBlue Concept said "hello" to the world at the 2013 Detroit Auto Show. The world gasped back.
This is a big, brave step for VW. Here is a mid-size, all-wheel-drive, crossover SUV designed especially for the United States. It's capable of seating six occupants and has that masculine styling so often seen in sport utility vehicles from domestic manufacturers. Take a look at those squared-off wheel arches, for instance.
Yet not only is this a plug-in hybrid vehicle, it's a diesel hybrid. Diesel hardly enjoys great popularity among American motorists, despite many good engines coming from Germany these days. And just a few years back, a diesel hybrid was considered unsuitable for prime time. Restarting a diesel engine with the stop/start function had more jolt than buyers were expected to accept.
Since the CrossBlue is only a concept so far, it remains to be seen (or felt) if any jolt exists. Even so, an SUV drivetrain that makes a claimed 305 horsepower and 516 pound-feet of torque while returning an average of 35 mpg -- or the equivalent of 89 mpg in electric-only mode -- is still pretty impressive. Full range is calculated at 661 miles; 14 miles in electric mode.
"The CrossBlue concept is exactly the right type of vehicle for the U.S. market," said Jonathan Browning, president and CEO of the Volkswagen Group of America. "It combines a truly versatile interior layout with sophisticated Volkswagen design to give a stylish offering in this segment. Moreover, the vehicle showcases our innovative German powertrain engineering."
Ah yes, the interior. This roomy cabin has stadium seating for its third row, while the front passenger seat can fold forward to help the CrossBlue accommodate objects up to 118 inches long. Packed away in case of emergency are 12 airbags. Behind the flat-bottomed steering wheel is a programmable instrument cluster, the center console houses a large 10.2-inch touchscreen and iPad Mini tablets can function as video monitors set into the backs of the front seats.
As always with concepts, it all boils down to whether such a vehicle could ever go on sale. VW has plans for the CrossBlue, seeing it positioned between the smaller Tiguan and larger Touareg. The company even goes so far as to say that the production version could have three seats in the second row instead of two, taking the people quotient up to seven.
VW has the know-how and the hardware. All it has to do is put them together. Speaking of the Tiguan and Touareg -- and hardware and know-how -- VW has also used Detroit to launch the R-Line trim level for these two models. The features are mainly cosmetic, but there is a sport-tuned suspension.
The 2014 Volkwagen Tiguan R-Line runs on 19-inch alloy wheels, while the 2014 Volkswagen Touareg R-Line has 20-inchers. Both receive extra body kit, like flared fenders and rear spoilers, plus upgraded lighting. Inside each model's cabin are aluminum pedals, stainless steel kickplates, flat-bottomed steering wheels with transmission paddle shifters on the steering column, high-end Fender audio systems, plus gloss black and metallic trim accents.
These R-Line versions go on sale later in 2013, when we'll have a better idea of prices.
What it means to you: Even if you didn't have a family, you might want a VW CrossBlue. In the meantime, the Tiguan and Touareg have become more desirable in R-Line form.
What do you think about the VW CrossBlue Concept? Let us know in the comments below.