Top Cars
10 Best New Cars for First-Time Buyers: 2014 Edition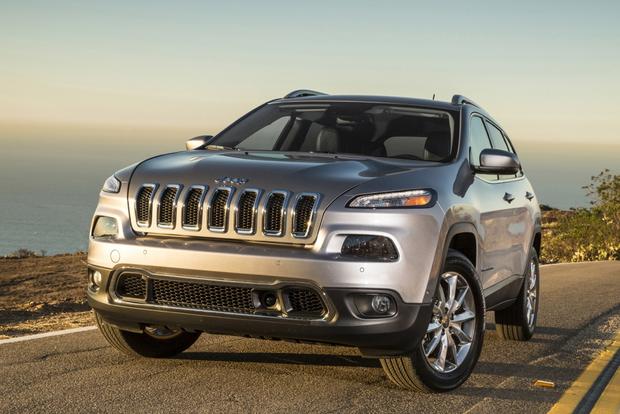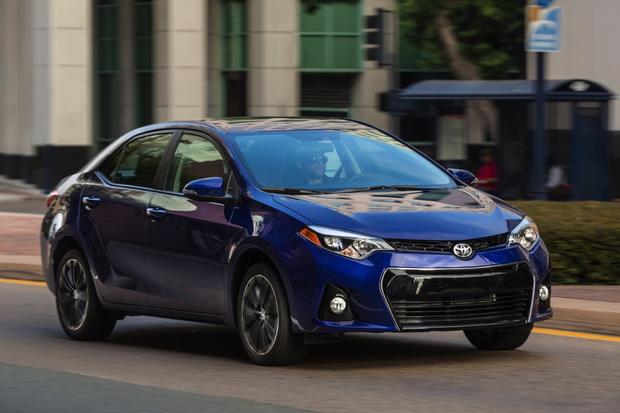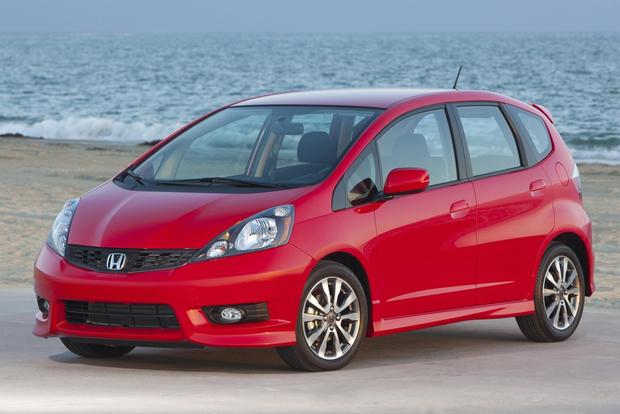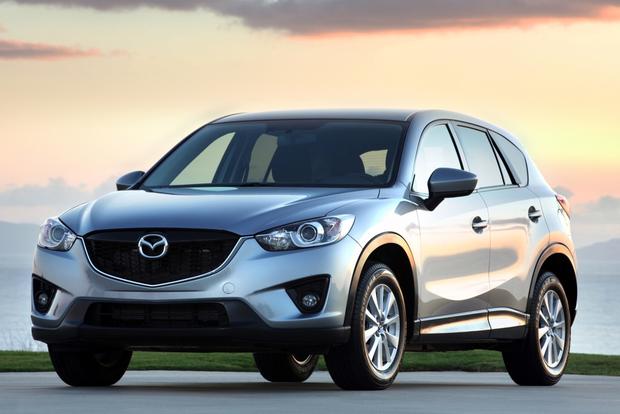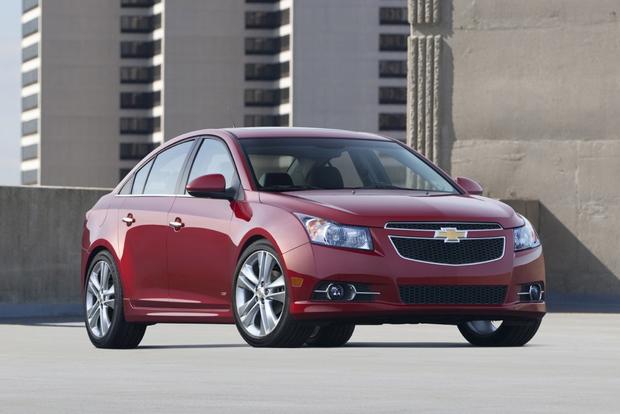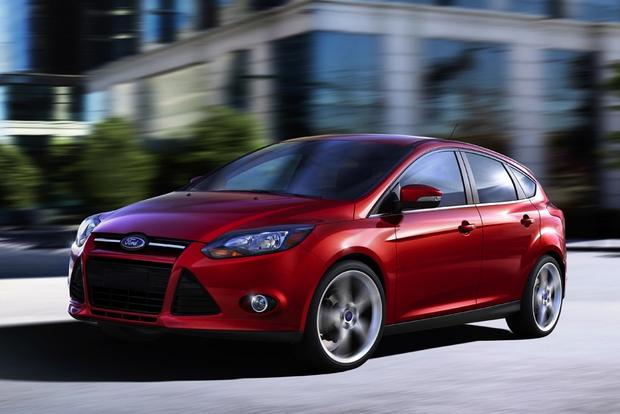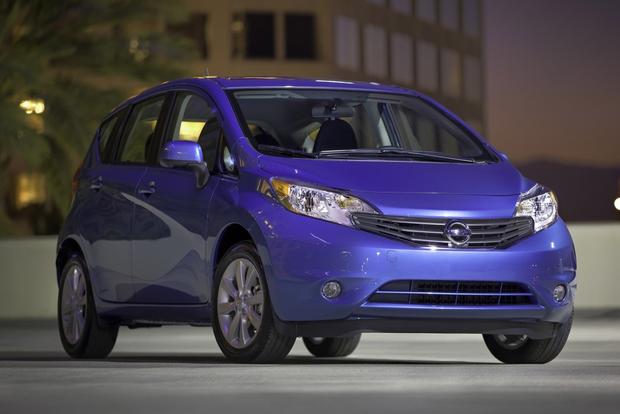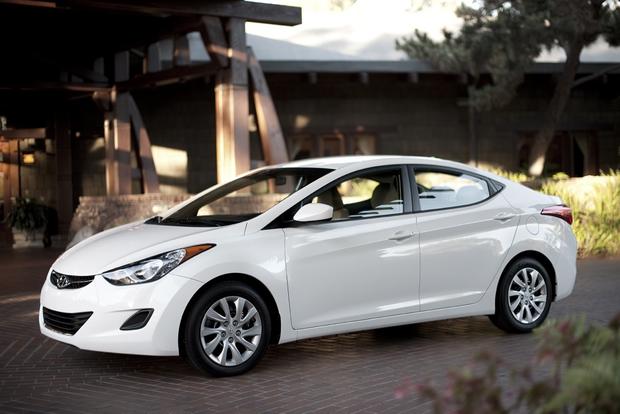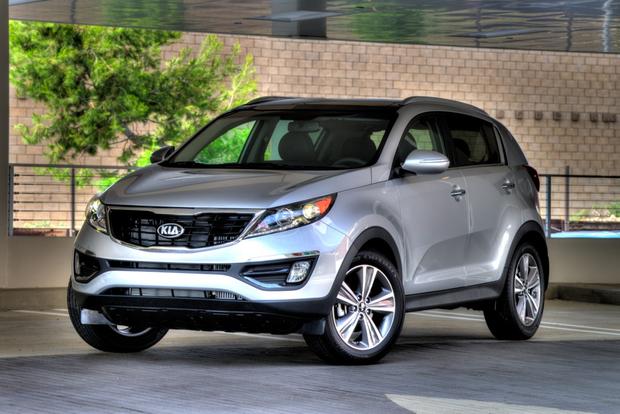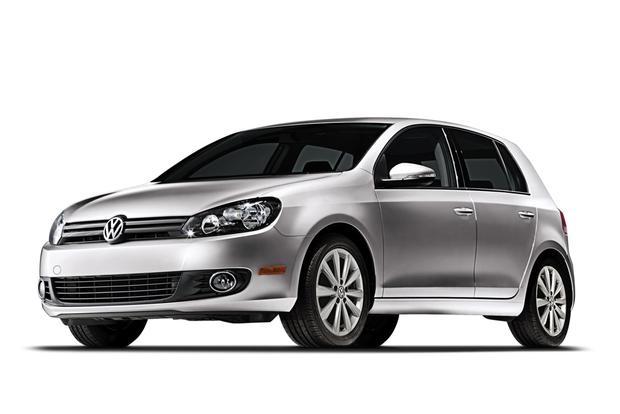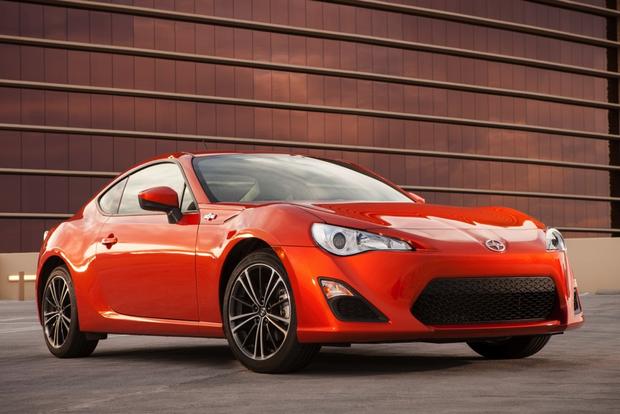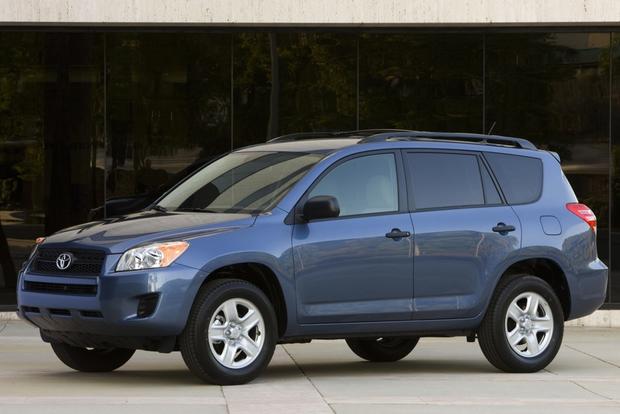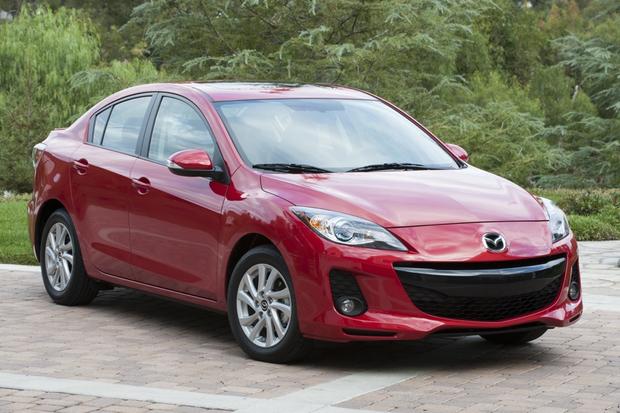 If you've never shopped for new cars before, we've got good news and bad news. The good news is that there's never been a more exciting time to buy a car. Fuel economy's up, technology's exploding and more manufacturers are fielding competitive vehicles than ever before. It's an embarrassment of riches out there for 2014, even if you're on a budget.
OK, so here's the bad news: With so many appealing cars to choose from, the task of narrowing them down can be overwhelming. So how about letting us do the footwork for you? We've cast our votes here at AutoTrader.com and come up with the 10 best new cars for first-time buyers, taking into account value, efficiency, versatility, performance -- you name it, we considered it. Whether you're looking for a practical commuter car, a convenient crossover SUV or a sporty coupe, this handy list should point you in the right direction. In case you're considering used cars, by the way, we've thrown in a few solid used-car options, as well.
Sedans
Hyundai Elantra
If you're familiar with Hyundai, you might be wondering why we didn't pick the smaller, cheaper Accent instead, so allow us to explain. The way we see it, the Elantra isn't that much more expensive -- figure $2,500 if you're comparing the GLS trim to the GLS -- and you get a lot more car in return. First of all, the Elantra's arguably the most successful execution of Hyundai's fluidic-sculpture design language; it's the rare economy car that looks good in any driveway, no matter the zip code. It also has more standard features, a bigger back seat and more power without giving up any real-world fuel economy. And like every Hyundai, it comes with an excellent warranty that includes 10 years/100,000 miles of powertrain coverage. Given the Elantra's easier-to-live-with nature, we also think this is a first car that will work out nicely for a lot longer than other economy cars.
Find a Hyundai Elantra for sale
Toyota Corolla
The Corolla is always a sensible choice thanks to its well-deserved reputation for reliability. But as you may have heard, there's a totally redesigned Corolla for 2014, and it has more going for it than just prudence. The interior is night-and-day nicer, highlighted by improved dashboard materials, a sporty steering wheel and an automatic shift lever that wouldn't look out of place in a Lexus. Outside, the Corolla isn't as pretty as the Elantra. By Corolla standards, however, it's avant-garde. And the new continuously variable transmission (CVT) is a winner all around, providing both enhanced responsiveness and up to 42 miles per gallon highway. We especially like the LE Eco model.
Find a Toyota Corolla for sale
Hatchbacks

Nissan Versa Note
We won't bend your ear about how luxurious and sophisticated the Versa Note hatchback is, because that's plainly not what this Nissan is about. The game plan here is clear: Offer a lot of space and fuel economy for not a lot of money. Judged by those criteria, the Versa Note is a rousing success. Seriously, the back seat has to be experienced to be believed; we're convinced it's got as much space as some midsize family haulers. Grown men can lounge back there like it's a sofa. Cargo space is similarly generous, measuring over 20 cu ft behind the rear seat backs (more than any sedan's trunk) and nearly 40 cubes with the seat backs folded down. And CVT-equipped models get 40 mpg on the highway. Not bad for about $16,000 to start.
Honda Fit
The Fit hasn't changed a lot in recent years, and why should it? Somehow combining the exterior dimensions of a subcompact with the cargo capacity of a crossover SUV, the Fit continues to be a unique engineering achievement. We love the no-nonsense dashboard, too: It's a throwback to the Hondas of old, when ergonomics and sheer simplicity reigned supreme. The Fit's not without its foibles, chief among them a level of road noise that we'd find hard to forgive in any other car. But it compensates with genuinely entertaining handling, and if you want to learn or perfect the lost art of driving stick, the Fit's 5-speed shifter is one of the best around.
Ford Focus
Ford hasn't quite had the sales success it wanted with the current Focus, and there's a reason for that: price. But in this case, you really do get what you pay for. If you're open to stretching a bit more with that monthly payment, the Focus will reward you with a premium driving experience. Ford tuned the chassis in Europe, and the result is an unusually substantial feel from the driver's seat, with ride and handling characteristics more befitting an entry-level luxury car than a typical compact. Interior materials are arguably best-in-class, and if you feel like splurging, the available MyFord Touch infotainment system delivers truly cutting-edge tech. Last but not least, the 160-horsepower engine offers both strong performance and up to 40 mpg hwy. Don't let the window sticker scare you off; the Focus is a really good car, especially in hatchback form.

VW Golf
Speaking of premium hatchbacks, the Golf basically invented the genre, and now is a great time to buy. Why? Because a brand-new Golf is waiting in the wings for 2015, so if you can find a new (or lightly used) current-generation Golf at your local VW dealer, you should be able to negotiate a great price. We wouldn't worry too much about missing out on the latest and greatest, either. Although the 2015 Golf brings meaningful improvements, it's really just an evolution of the outgoing model, which has long been a staff favorite due to its refined character and remarkably space-efficient interior. Just keep in mind that the 2.5-liter 5-cylinder engine isn't terribly fuel efficient, so we suggest holding out for either the fun-to-drive turbocharged GTI variant or the hyper-efficient turbodiesel TDI. And don't be afraid to drive a hard bargain.
Crossovers

Kia Sportage
The Sportage often seems to get lost in the shuffle when it comes to compact crossovers, and we can't for the life of us figure out why. If there's a more stylish vehicle in this segment, we haven't seen it, and the Sportage SX model features a sizzling turbocharged 4-cylinder engine that pumps out 260 hp (try that in a Honda CR-V). Inside, the Sportage blends fashion with functionality, and there's a surprisingly useful amount of passenger and cargo space given the diminutive exterior dimensions. The firmly suspended Sportage is also a hoot to drive by crossover standards. Why be conventional? We'd rather roll in this devil-may-care Kia. Even the midgrade LX is a great little SUV that's worth checking out.
Jeep Cherokee
If you're old enough to remember the gloriously boxy Cherokee from the 1990s, well, this new Cherokee is definitely a different direction for Jeep. Although its sleekly futuristic styling may seem un-Jeep-like at first, the reinvented Cherokee is undoubtedly a much better vehicle. Based on the Dart sedan, the Cherokee combines a carlike ride with legitimate off-road ability. Its interior is top-notch, from the supple materials to the available 8.4-inch Uconnect touchscreen system. If you can swing the 3.2-liter V6, we recommend it; the base 4-cylinder engine, while adequate, lacks the V6 engine's verve in passing situations.
Mazda CX-5
The CX-5 has quickly become one of our default recommendations for a wide range of crossover shoppers, and it's no mystery why. Quite simply, Mazda's newest crossover is good at just about everything. As you'd expect from Mazda, the handling is entertaining, but you'll also be pleased with the smooth, relatively quiet ride. The styling is classy inside and out, and fuel economy is exceptional, even stretching to 35 mpg if you don't mind a manual transmission. We're smitten with the CX-5 model's just-right size, too. Although it competes against so-called compact crossovers, the Mazda has enough passenger and cargo space to compete with pricier midsize crossovers, as well.
Wild Card
Scion FR-S
Sports cars aren't necessarily the first thought for first-time car buyers, but the FR-S is certainly an intriguing proposition. Jointly designed by Subaru and Toyota, the FR-S model's mechanical genes are impeccable, which likely means excellent reliability down the road. Price-wise, the initial media-fueled feeding frenzy has died down, so you should be able to find a base FR-S at its retail cost of around $26,000. For that sum, you get cool styling, perfect rear-wheel-drive handling balance, sublime steering and a high-revving boxer 4-cylinder engine that's fast enough to be fun without getting you into trouble. We like the idea of getting a new generation hooked on the thrill of driving, and there's no better training course than owning an FR-S.
Quick Hits: Pre-Owned Alternatives

Mazda Mazda3
A new (and newly pricey) Mazda3 just hit the market, so be on the lookout for low-mileage used specimens from, say, model years 2010 to 2013. The styling was controversial, but everyone agreed that the 3 was one of the best-driving compacts on the market.

Chevrolet Cruze
The Cruze may seem a bit dowdy next to the small cars discussed here, but if you just want basic transportation, a used Cruze could be a great way to save some cash. Our suggestion: Try to find one with the fuel-efficient 1.4-liter turbo, not the forgettable 1.8-liter base engine.
Find a Chevrolet Cruze for sale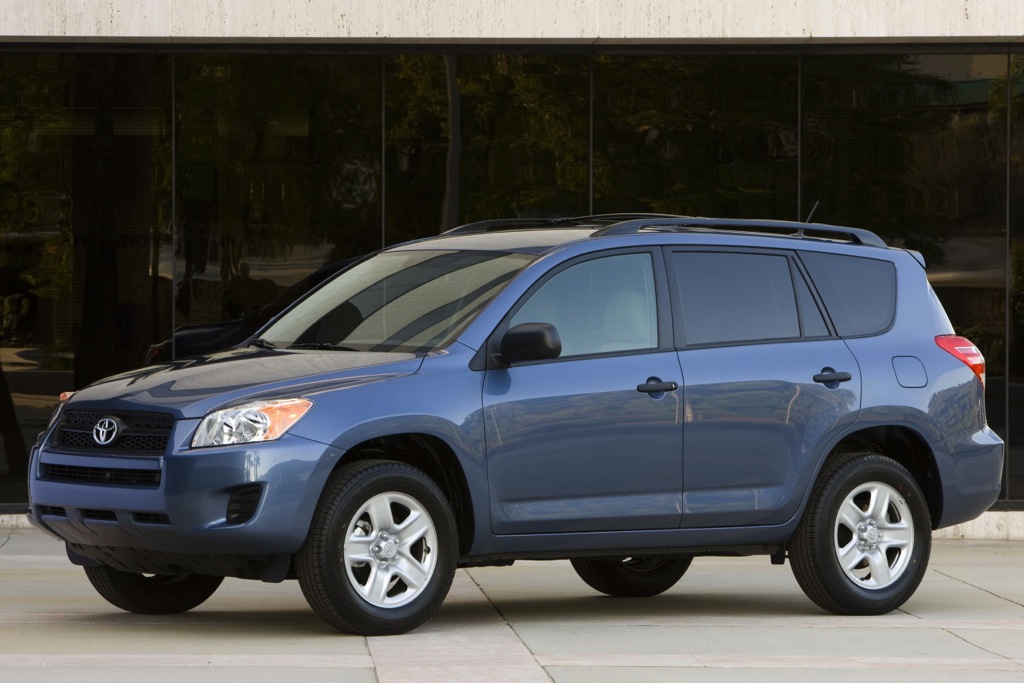 Toyota RAV4
The redesigned 2013-and-up RAV4 has a lot going for it, but it also lacks two appealing options from the previous generation: the third-row seat and the powerful V6 engine. If you like the sound of either or both of those, check out lightly used 2012-and-earlier RAV4 models. They're great bets for durability and resale value, as well.