Every year, we drive, photograph, refuel, wash, study, slam the doors and pack the family in as many new cars as we can get our hands on. The result is our annual "Best New Cars" award. We started in 2013 and have been at it ever since. If you're in the market for a new car, check out this year's winners.
If you're on a super-strict budget, we suggest looking at our lists of 9 Good Used Cars Under $5,000 or Used Cars Under $10,000.
However, if you want something in between the super high mileage of an older used car and the high price of a new car, you've come to the right place. The average transaction price for a new car is above $37,000, which is no small figure. Getting a lightly used car is a smarter financial decision, in most cases, than buying or leasing a brand-new car. To help you get the most for your hard-earned dollars, here are 10 used cars that are perfect alternatives to a new car. All of the cars on this list are past winners of our "Best New Car" award and they are all five years old or newer in order to allow for the possibility of a manufacturer-backed certified pre-owned (CPO) car, if you that's what you want.
The result is a list of 10 cars Autotrader editors say are among the best, combined with the specific models shoppers like you say they really want. In alphabetical order, here are the best used cars of 2020: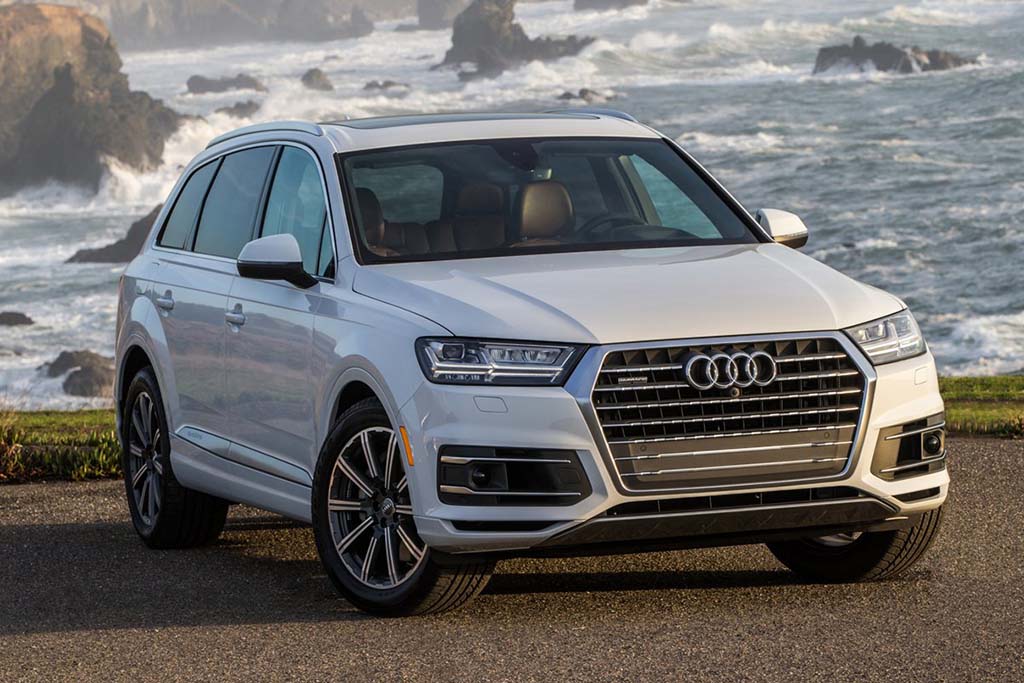 Audi Q7
New or used, this one of the world's most perfect SUVs. However, you have to get the right year to get the best version of the Q7. We recommend the 2017–2019 version. The previous Q7 is lacking the elegance of other Audi vehicles. Regarding the redone Q7, our editors said things like "This is the definition of luxury," "what a modern luxury SUV should be" and "perfectly executed." As plush as a luxury sedan inside, the Q7 offers plenty of up-to-the-minute technology features, such as Side Exit Assist (which keeps a virtual eye out for the approach of other road users when someone goes to open the Q7's doors) and even a thundering 23-speaker sound system. Find an Audi Q7 for sale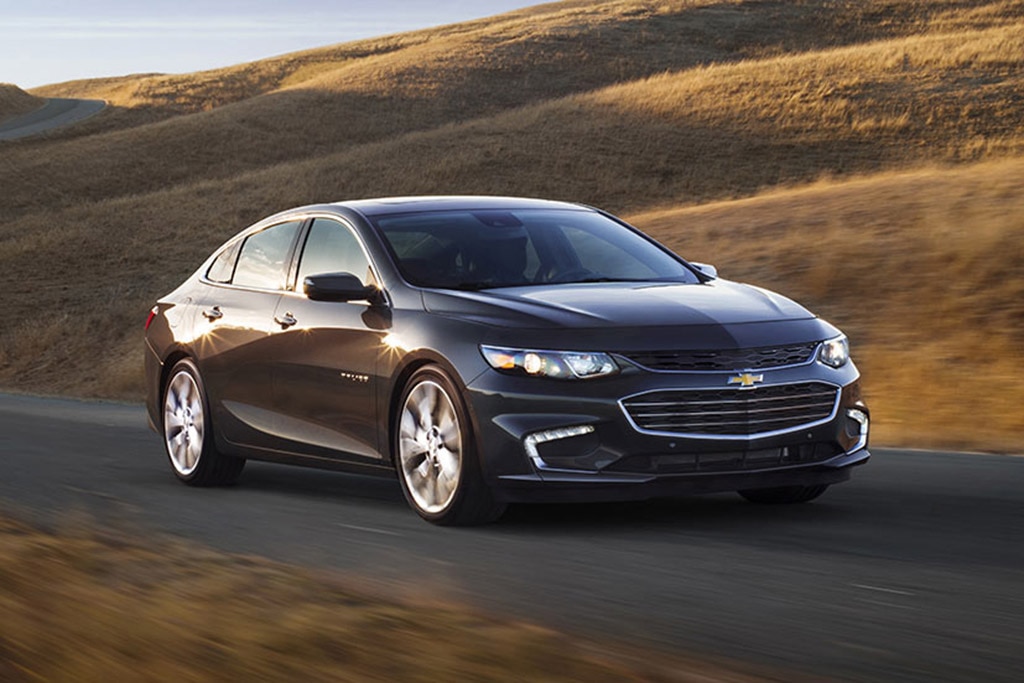 Chevrolet Malibu
Forget everything you've known about past versions of the Chevrolet Malibu. The well-known sedan was totally updated for 2016 and our editors called it "surprisingly competitive" and "one of the best-looking cars in the class" — and everyone who drove our test car noted the excellence of its optional 2.0-liter 250-horsepower turbocharged 4-cylinder engine. The Malibu also feels agile and light on its feet, and we appreciate the long list of available high-tech features, including Apple CarPlay and Android Auto. Then there's the fact that you can get a well-equipped Malibu LT for a fairly reasonable $29,000 with shipping. Our verdict: If you're shopping for a used Camry, Accord, Fusion or Sonata, you need to try out the Malibu too. Look for a 2016 or newer model to get the best looking one and the most features for your money. Find a Chevrolet Malibu for sale
Chrysler Pacifica
An all-new and very luxurious minivan for the 2017 model year, the Chrysler Pacifica turns a lot of heads. This van is nothing like the previous versions – the Chrysler Town & Country and Dodge Grand Caravan. If you're looking for a used minivan, those have likely come up. Do yourself a favor, test drive a Pacifica first. Our editors said, simply, it's "the best minivan on the market." Also, there's a plug-in hybrid version, if fuel-sipping is your thing. Look for a 2017 or newer Pacifica for the best deal. Find a Chrysler Pacifica for sale
Ford F-Series Pickup
It's popular for a reason. The F-150 as well as the F-250 are consistently in the top three when it comes to the most researched vehicles on Autotrader. Also, these Ford pickups are typically the best-selling vehicles in the U.S. year after year. Sitting pretty in the intersection of popular and good is the Ford F-150 Raptor. It's the most authentic truck you can get — only the new Jeep Gladiator Mojave comes close, but good luck getting a used one for a reasonable price. It's now been 10 years since the Raptor was introduced, and the competition has yet to catch up. To this day, the Raptor still doesn't have a bona fide rival. Look for 2015–2017 models for the best deals. Find a Ford F-150 for sale
Honda Accord Hybrid
Like the F-150, the Honda Accord is consistently a car shoppers search for on Autotrader. We expect the newly introduced Honda CR-V Hybrid to be a similar story. However, since that one is all-new for 2020, it doesn't get its own spot on our list.
With the Accord, the 2013 to 2017 models are the best in terms of value, features and style, we really like the 2015 Honda Accord Hybrid. The Accord hybrid has a spotty availability record, as it was introduced, then dropped, then re-introduced. If you want a hybrid sedan that's comfortable, quick, reliable and attractive, look for a 2015 or newer Accord Hybrid. New or used, the Accord Hybrid is simply the best hybrid sedan available. Find a Honda Accord Hybrid for sale
Hyundai Sonata
Often, when a car or truck gets a complete redesign, the previous version becomes a little more affordable. That may be true with the Sonata but Hyundai has been quietly building a stellar reputation thanks to great cars like the Sonata and Elantra as well as the Sante Fe and Tucson SUVs. If you're thinking a used Hyundai is going to be permanently in the bargain-bin, you might be surprised. Savvy shoppers are getting the idea that these cars are nicely equipped and reliable. Plus, Autotrader just named Hyundai as the best certified pre-owned program for non-luxury cars. If you're looking at sedans, we think the 2018 or newer Sonata is worth a look. It's also worth mentioning that for 2018, the Sonata got some significant upgrades in terms of styling, steering, safety tech and a new transmission. Keep this in mind if you see a 2016 or 2017 that's nearly the same price as a 2018. Look for a Sonata with the Tech package on the SEL. Find a Hyundai Sonata for sale
Nissan Rogue
The Nissan Rogue gets a major update for 2021 but the previous version is a perfectly good small SUV. It's similar in size to other compact SUVs like the Honda CR-V; however, find the right year and the Rogue was available with a third-row seat. The available third-row won't endear itself to adults, but a couple of kids can scramble back there with ease. Looking for a budget-friendly family transporter? This is it. At the gas pump, the Rogue will endear itself to everyone with its Environmental Protection Agency (EPA)-estimated 33 mpg in highway driving (2014). And when you look around the Rogue's interior, you get the sense that Nissan's giving you a premium product at a regular price. There's a lot of crossover goodness here for the money. Look for a 2015 or 2016 model for the best compromise of comfort and price. Find a Nissan Rogue for sale
Porsche Macan
When Porsche's groundbreaking Cayenne first came out, there was much hand-wringing by enthusiasts who couldn't bear the thought of an SUV wearing the Porsche crest. Fast-forward a decade or so, and it turns out that the Cayenne was ahead of its time. These days, sport-luxury crossovers are all the rage, and a Porsche Macan (Porsche's compact crossover slated beneath the Cayenne) would be a great used car choice. Based on the excellent Audi Q5 crossover, the Macan's underpinnings received a thorough overhaul for Porsche duty, and there's a special engine, as well: a turbocharged 3.0-liter V6 rated at either 340 or 400 hp, depending on trim. Best of all, the head-turning Macan will likely be the most affordable 4-door Porsche you can find, making it an appealing alternative to a wide range of vehicles. We like the 2016-2018 Macans due to their appealing price and safety features.
Also, Porsche's certified warranty is amazing, boasting 2 years of coverage after the new car warranty expires, with unlimited miles – AND, this program can be applied to cars up to 13 years old with less than 124,000 miles. The program is called "Porsche Approved" and it might be the best way to get the Porsche of your dreams without worry. Find a Porsche Macan for sale
Toyota Highlander
Legendary Toyota reliability combined with a comfortable, three-row SUV – that's the Toyota Highlander in a nutshell. We recommend a 2015 or newer version for the most modern conveniences. Then, even the base Highlander LE came nicely equipped including a rear backup camera, 18-in alloy wheels, heated side mirrors, 8-passenger seating and Bluetooth. In 2016, rain-sensing wipers were added to the Limited Platinum trim, and in 2017, the Highlander received a minor face-lift: a new 8-speed automatic transmission for the V6-powered models and the addition of the Toyota Safety Sense P driver-assist suite. The V6 also received a revised fuel-injection system and a bump in output to 295 hp, while the hybrid powertrain was expanded to some of the less expensive trims. One thing you won't get with a used Highlander is Apple CarPlay – that was added in 2020.
Finally, if you're looking for a certified pre-owned car, Toyota has one of the best programs. Certified used Toyota customers get 12 months or 12,000 miles of limited bumper to bumper warranty which starts the day you buy your used Toyota. The program also extends the powertrain warranty to a total of 7 years or 100,000 miles, whichever comes first. Find a Toyota Highlander for sale
Volkswagen GTI
The GTI has always been more about overall excellence than jaw-dropping acceleration, but thanks to a new engine under the hood for the 2015 model year, the Mk7 can build some serious speed. The basic specs include a turbocharged 2.0-liter 4-cylinder, making 210 hp and 258 lb-ft of torque. But the GTI is really versatile as well. A used GTI offers one of the most space-efficient cabins in the business. Though it's definitely a compact car, the GTI can easily accommodate a pair of 6-footers in its roomy back seat. And when it comes to hauling cargo, there's an amazing 52.7 cu ft of space with the rear seatbacks folded down. It's like having a compact SUV in your garage, except the GTI's a whole lot sportier than one of those. One thing we like about the GTI over the Volkswagen Golf is the much larger 8-in touchscreen, which tilts toward the driver for ease of use. Find a Volkswagen GTI for sale