If you're trying to keep to a tight budget, it can be tricky to shop for a used car under $5,000. Still, we're here with some great news: there are plenty of great, reliable, and even fun options out there that won't have you spending too much.
Here's a look at 10 of the best used cars available for under $5,000 on Autotrader.
1. 2002-2006 Toyota Camry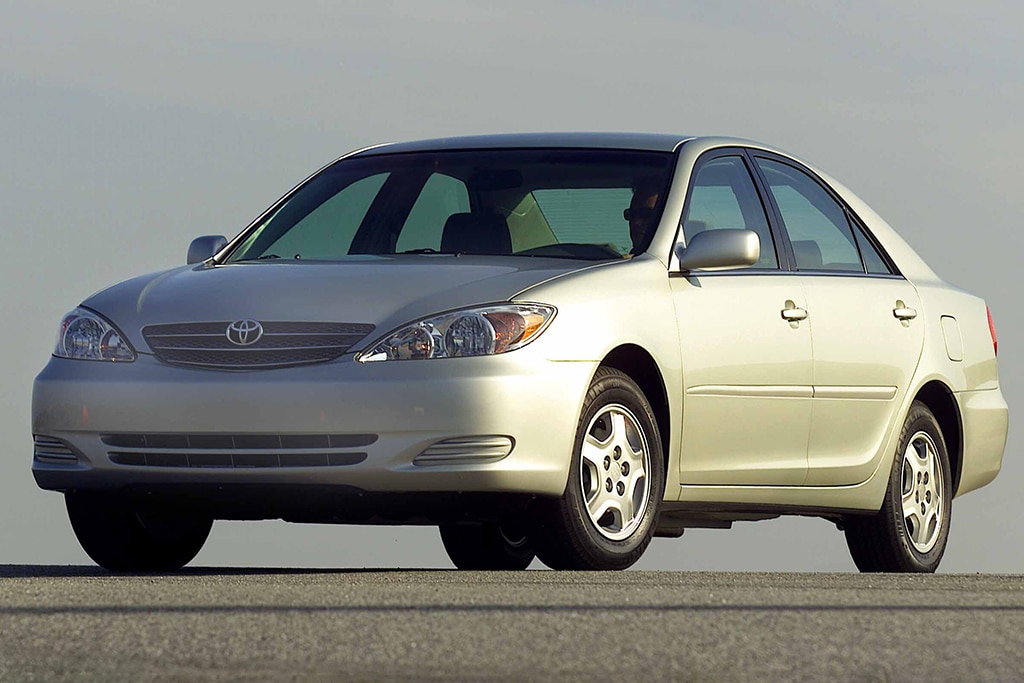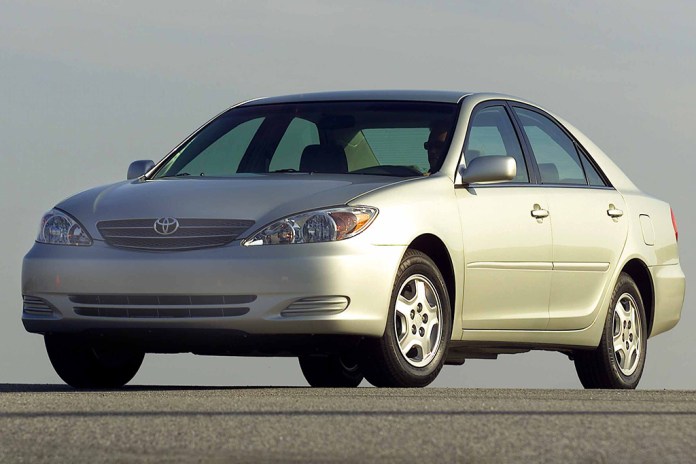 It may not be a thrill machine, but the Toyota Camry is an excellent choice for shoppers on a budget. This sedan delivers sewing machine-grade refinement in every way, from the Lexus-like snick-snick of its controls to its silent highway cruising.
Our budget can buy you a well-equipped Camry XLE with the optional V6, though we might hold out for the slightly sportier SE with the rare manual gearbox. Find a Toyota Camry for sale
2. 2003-2007 Honda Accord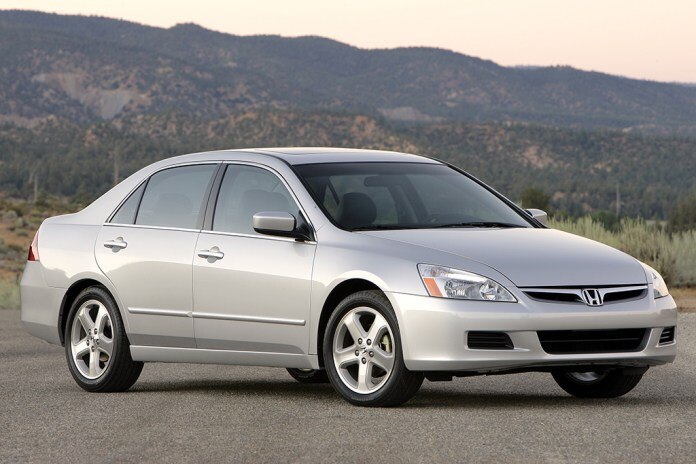 If rear-seat space is a priority, look to the Honda Accord. For the 2003 model year, Honda reworked its popular Accord with a focus on what American consumers value the most: interior space. Still, Honda didn't abandon its fun-to-drive nature, and a hybrid version was even available.
When it comes to a $5,000 budget, we think the best money is spent on an LX or EX with the 2.4-liter inline-4. This engine produced 166 horsepower when new, and it came with a choice of 5-speed manual or automatic transmissions. Find a Honda Accord for sale
3. 2006-2010 Honda Civic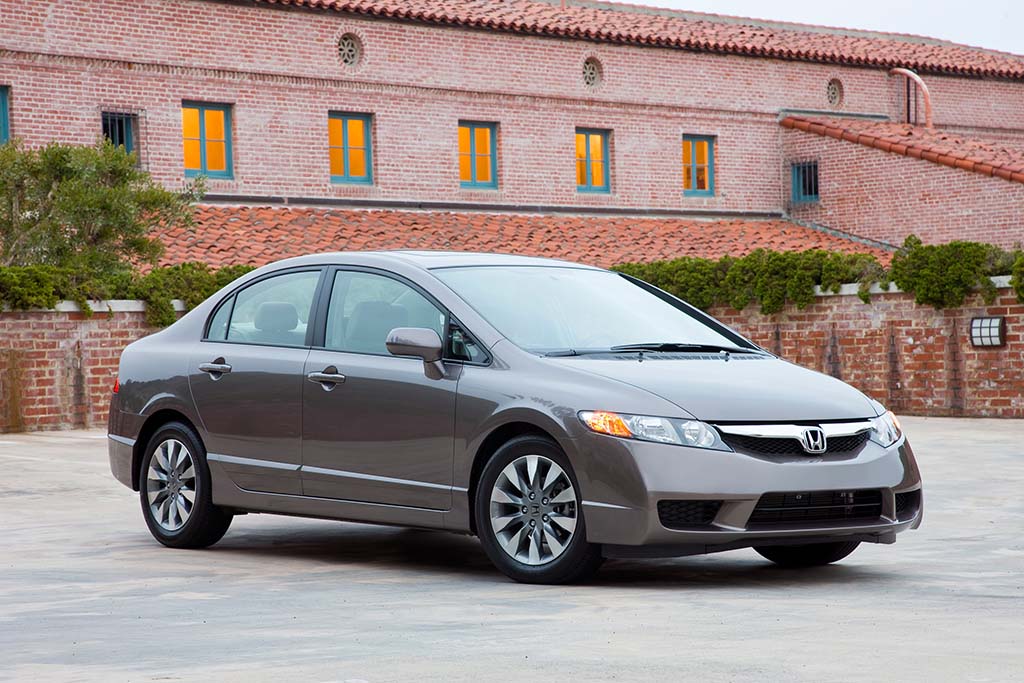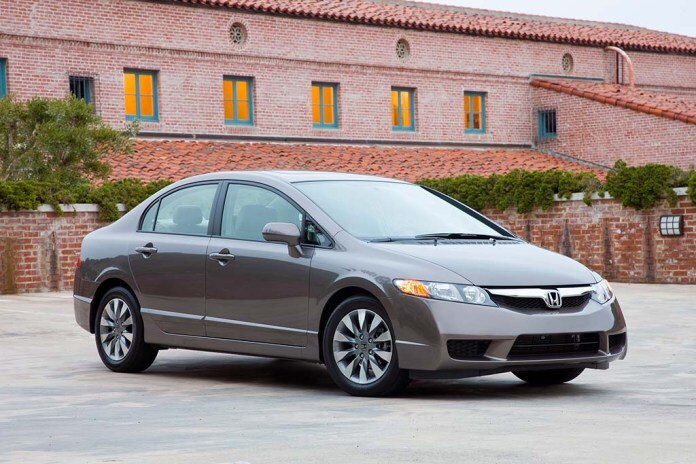 The hugely popular Honda Civic was reworked with a spaceship-like dash for 2006, but the automaker didn't abandon what has made its compact cars so good for generations. The Civic is super reliable, and even a hoot to drive.
Look to the sporty Civic Si for its more powerful engine and slick manual gearbox, or stick with a well-equipped Civic EX for unexpected niceties such as a glass sunroof. Find a Honda Civic for sale
4. 2008-2016 Fiat 500
If you're after cheeky styling, a fun chassis, and maybe even turbocharged power, the Italian-style Fiat 500 will suit the bill. This Euro-sized small car is a great fit for congested urban areas, but its high seating position will make drivers feel more comfortable in traffic or even on the open road.
The 500 doesn't have a great reputation for reliability, so consider a pre-purchase inspection. Still, this is a relatively new vehicle and you may be surprised at just how much 500 you can buy for under $5,000. Find a Fiat 500 for sale
5. 1999-2004 Jeep Grand Cherokee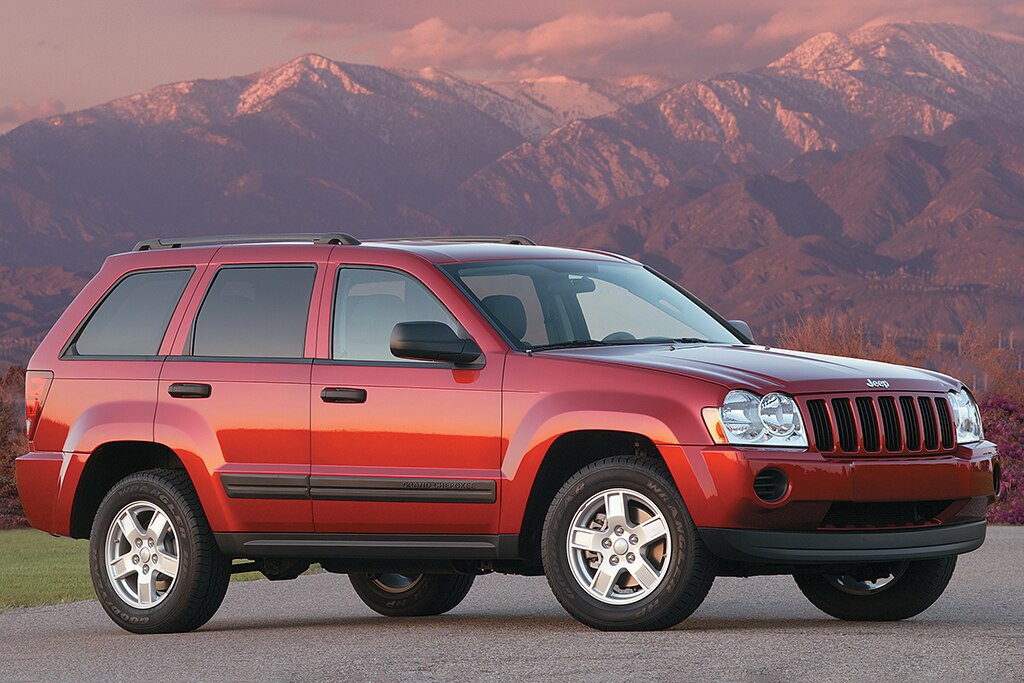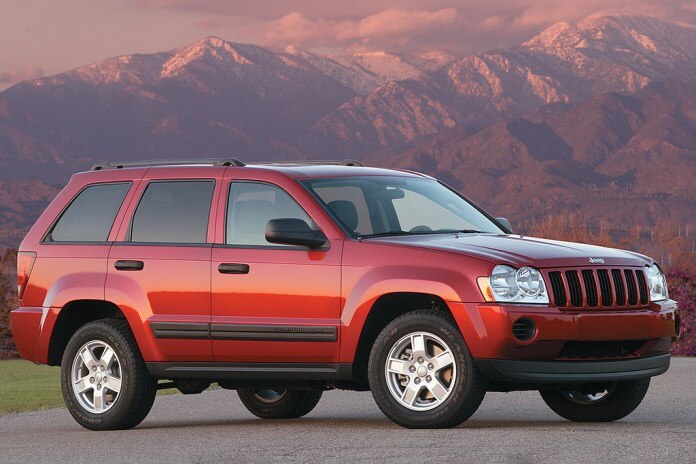 The rugged second-generation Grand Cherokee is a great option for those who want to explore the great outdoors in comfort. This underappreciated SUV could be had with either durable inline-6 or powerful V8 engine choices, and four-wheel drive was commonly available. Underneath, the Grand Cherokee has tough solid axles that allow for real off-road ability, though it's comfortable on-road.
Later Grand Cherokees are generally more reliable, and although the inline-6 isn't as powerful it is a reliable choice. The standard Selec-Trac transfer case is equally as stout. In short: look for a base Grand Cherokee Laredo for the best combination of durability and capability. Find a Jeep Grand Cherokee for sale
6. 2003-2009 Mazda Mazda3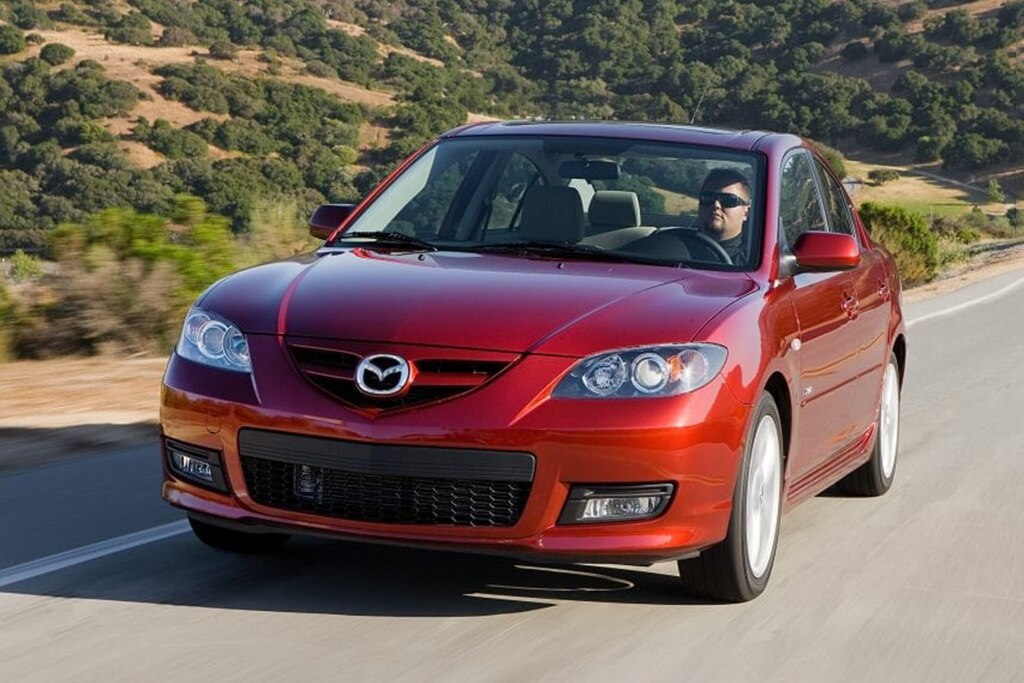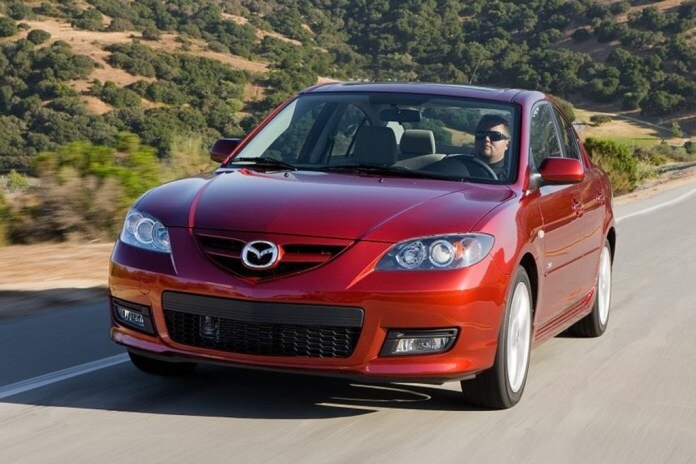 As fun to drive back when it was new as it is today, the Mazda3 can also be a practical choice in hatchback form. The zippy 2.3-liter 4-cylinder engine that was included on the Mazda3 S when new provides good power and can be paired with automatic or manual transmissions.
Our budget opens up no shortage of later Mazda3s, so grab a 2008 or 2009 for the freshest styling, and look for one with the sporty, bolstered leather seats as well as the high-zoot Bose audio system. Find a Mazda Mazda3 for sale
7. 2005-2009 Subaru Outback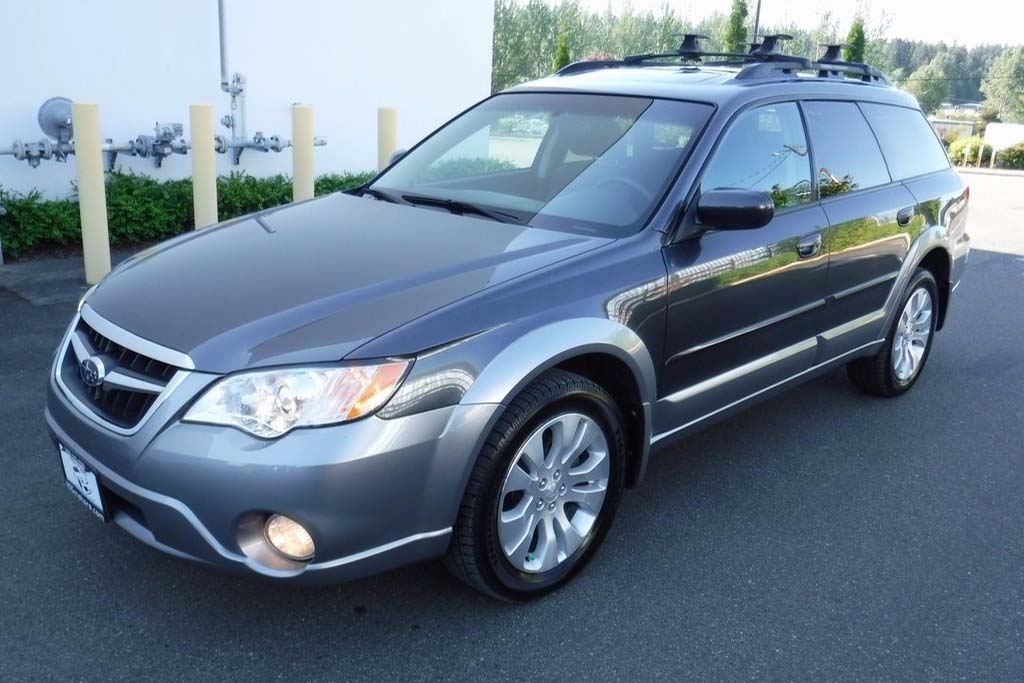 Need all-seasons ability but don't want to commit to a big SUV? The Subaru Outback strikes a great balance, and the 2005 through 2009 models boast a luxurious, well-equipped interior. Four- and six-cylinder engines were offered, as well as a turbocharged choice. The base 2.5-liter is by far the most common, and it can be paired with either a five-speed manual or a four-speed automatic.
The Outback's engine has a reputation for eating through head gaskets, a debilitating condition. Still, many have been replaced, so make sure to ask first. Find a Subaru Outback for sale
8. 2010-2012 Ford Fusion
Ford updated its mid-size sedan for the 2010 model year with razor-sharp exterior styling and revised engines with more power than before. A hybrid version rated at around 36 mpg on the highway was even available, though a sub-$5,000 budget is best spent on one of the non-hybrid versions.
Most Fusions left the factory with the 2.5-liter 4-cylinder, which delivers good fuel economy and could be paired with either 6-speed manual or automatic transmissions. Still, you may find the optional all-wheel-drive system available only with the V6 appealing if you live in a wintry location. Find a Ford Fusion for sale
9. 2005-2010 Scion tC
Scion was Toyota's attempt at appealing to a youthful market. The tC is a zippy coupe with good handling paired with traditional Toyota reliability. Just one engine was offered, and it's at its best with the standard 5-speed manual transmission.
The tC is surprisingly common on the used market, thanks in part to its reputation for reliability. A sunroof was standard equipment, and side-impact airbags were one of few options. Find a Scion tC for sale
10. 2007-2011 Honda CR-V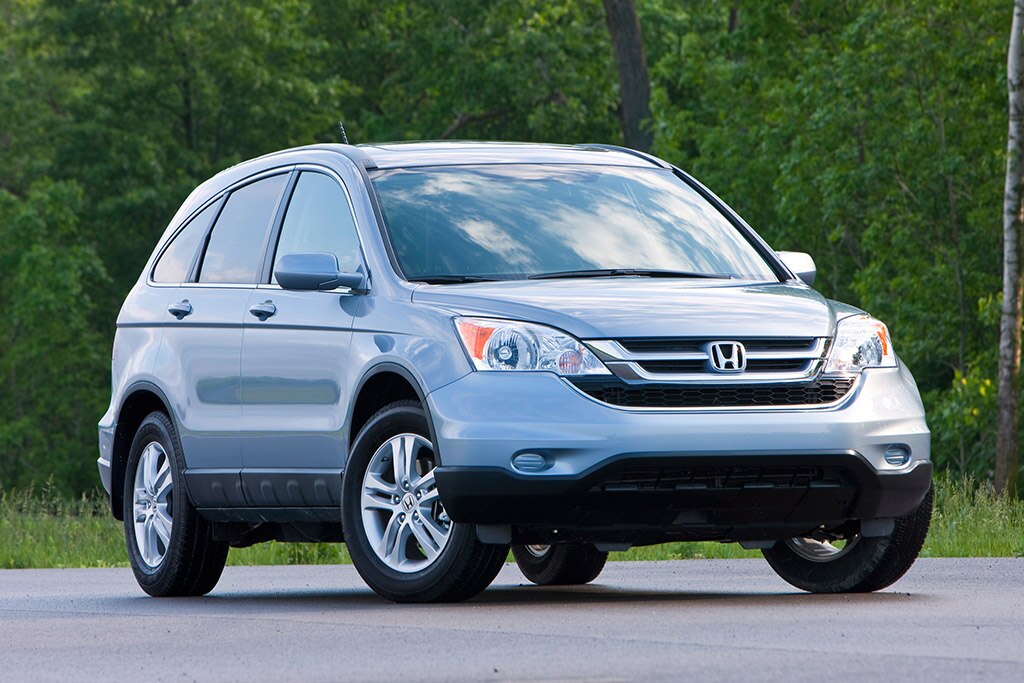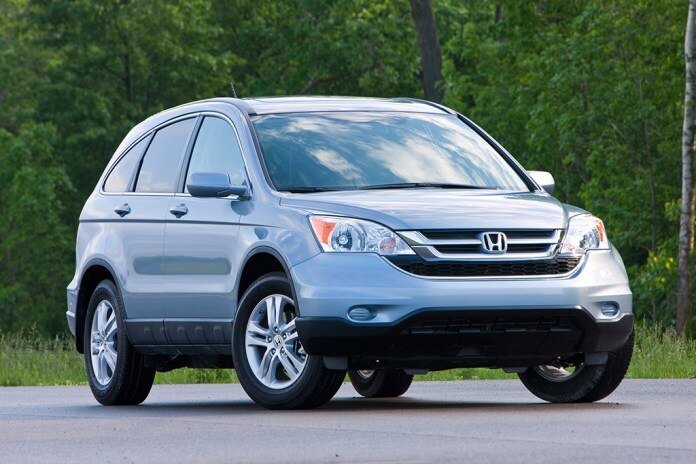 The five-seat Honda CR-V is sized perfectly for city streets and tight garages, and it included plenty of safety equipment as standard when it was redesigned for the 2007 model year.
Honda offered the CR-V in three trims: base LX, mid-level EX with a sunroof and alloy wheels, and EX-L with leather seats. They're all the same underneath, so pick the right combination of features — and of course look for the nicest one in your budget. Find a Honda CR-V for sale
10 Best Used Cars Under $5,000
1. 2002-2006 Toyota Camry
2. 2003-2007 Honda Accord
3. 2006-2010 Honda Civic
4. 2008-2016 Fiat 500
5. 1999-2004 Jeep Grand Cherokee
6. 2003-2009 Mazda Mazda3
7. 2005-2009 Subaru Outback
8. 2010-2012 Ford Fusion
9. 2005-2010 Scion tC
10. 2007-2011 Honda CR-V