When the weather is nice, and your thoughts turn to convertibles, don't despair. There are affordable wind-in-your-hair alternatives, as this list of 10 Best Used Convertibles Under $10,000 demonstrates. You can choose from sporty two-seaters to roomy coupe-based models that can carry four or five.
1. 2010 Mazda MX-5 Miata
When you think of open-top motoring, the Miata tops our list. It's fun, affordable, and dependable. Thanks to razor-sharp handling, the Miata is the closest thing you'll find to a grown-up go-cart. Mazda has been building them for over 30 years, so there are plenty of used models to choose from. Find a Mazda MX-5 Miata for sale.
2. 2010 VW Beetle Convertible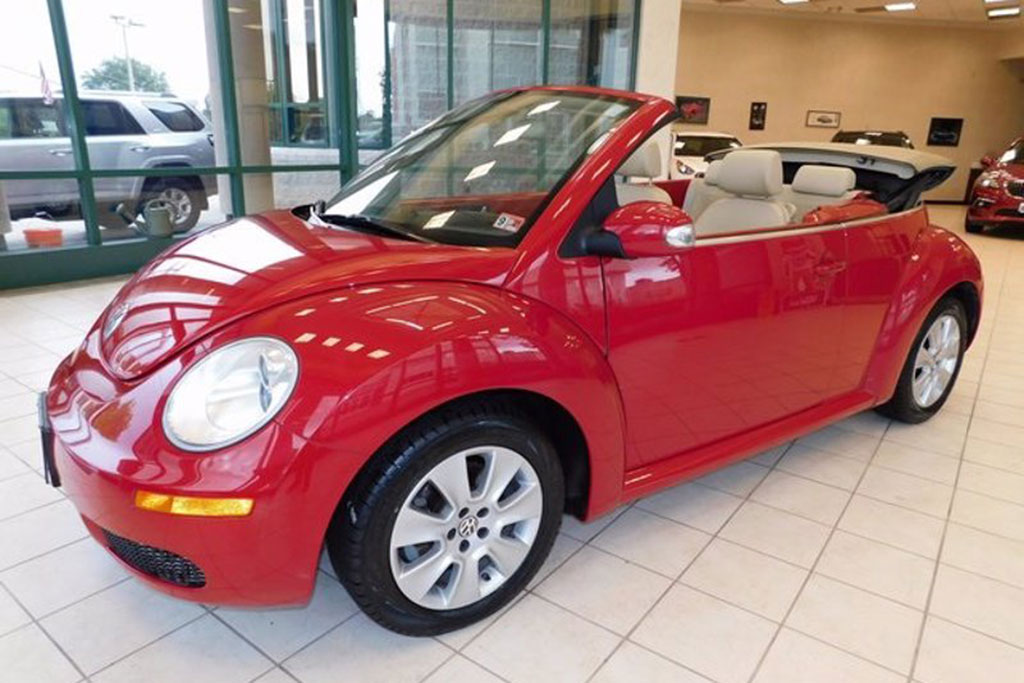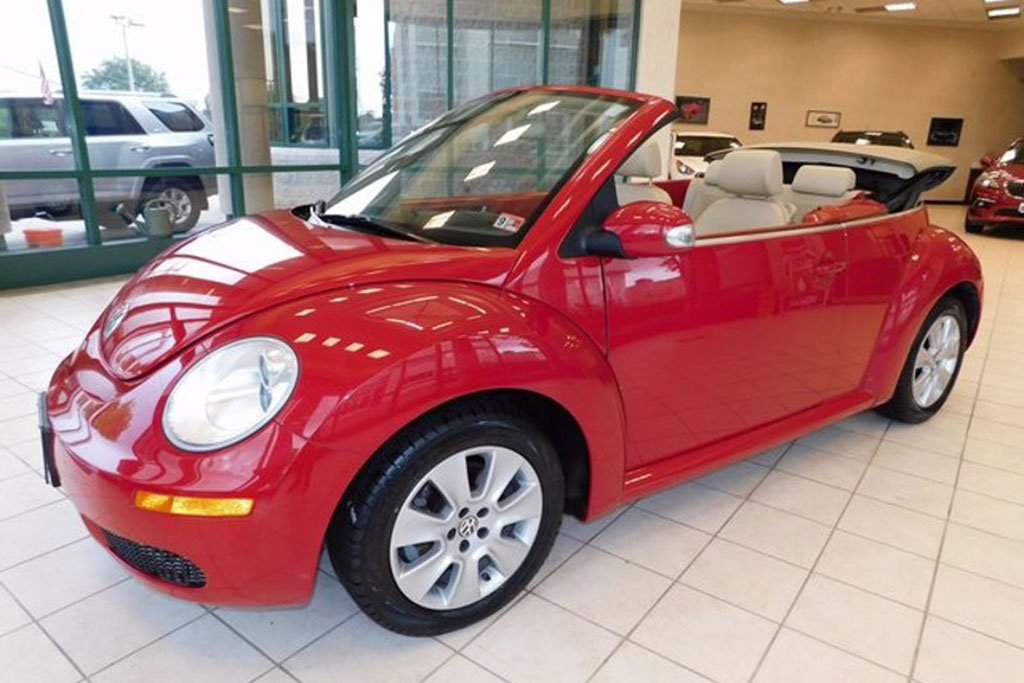 With an iconic design that recalls the original Beetle, this newer generation convertible offers more room and greater dependability thanks to its Golf underpinnings—the front-drive New Beetle convertible powers the front wheels through a 2.5-liter inline 5-cylinder engine. Look for a Final Edition model of this particular generation. Find a Volkswagen Beetle for sale
3. 2011 Chevrolet Camaro Convertible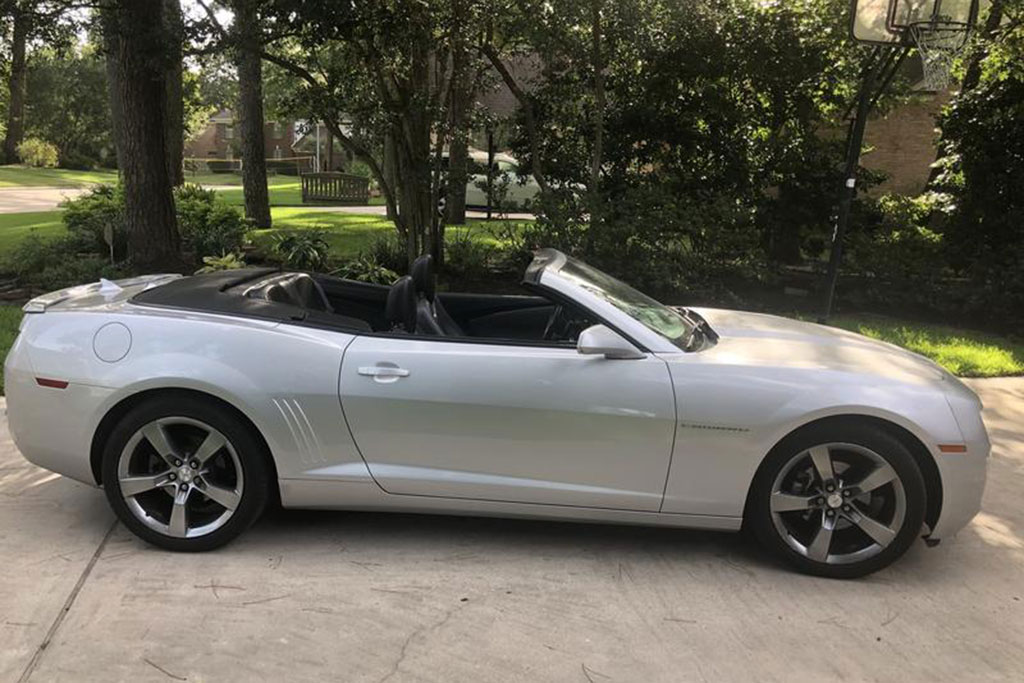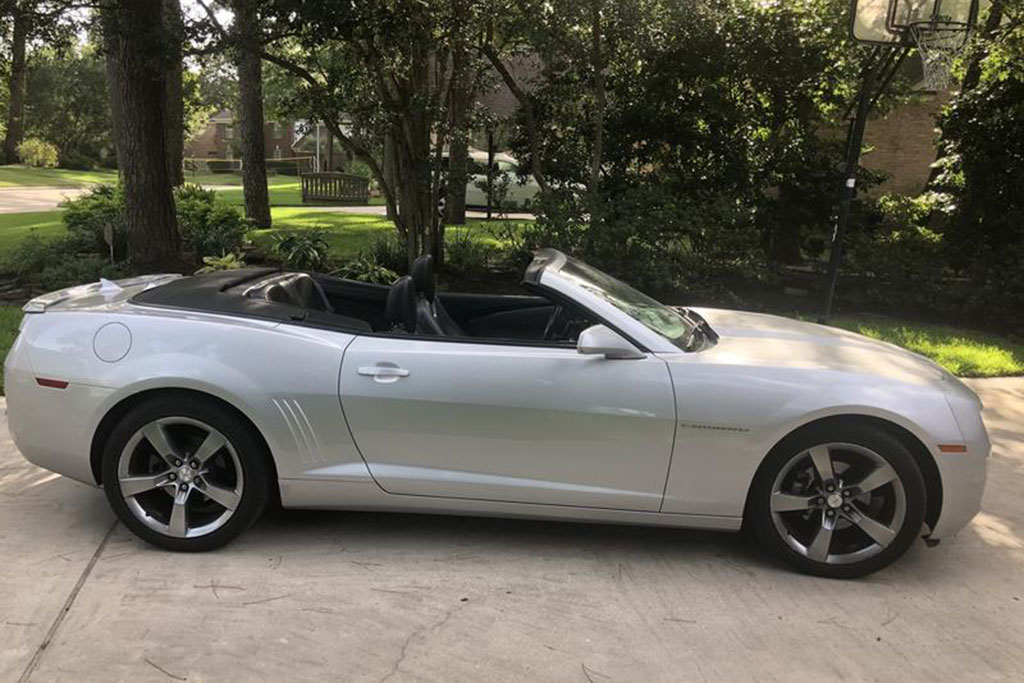 In coupe form, the Chevrolet Camaro has been criticized for being like a bunker, but that all goes away when you drop the top on the convertible version. Even though it doesn't have the V8 of the SS, the 3.6-liter V6 still offers plenty of power while keeping the price tag below $10-000. Find a Chevrolet Camaro for sale
4. 2011 Mustang Convertible
The original American pony car keeps keeping on. The 2011 model marks a switch from the older 4.0-liter V6 to a new 3.7-liter variant. This is a sporty convertible that also has a back seat with decent room and a trunk that can carry plenty of luggage for a road trip. Find a Ford Mustang for sale
5. 2010 BMW 328i Convertible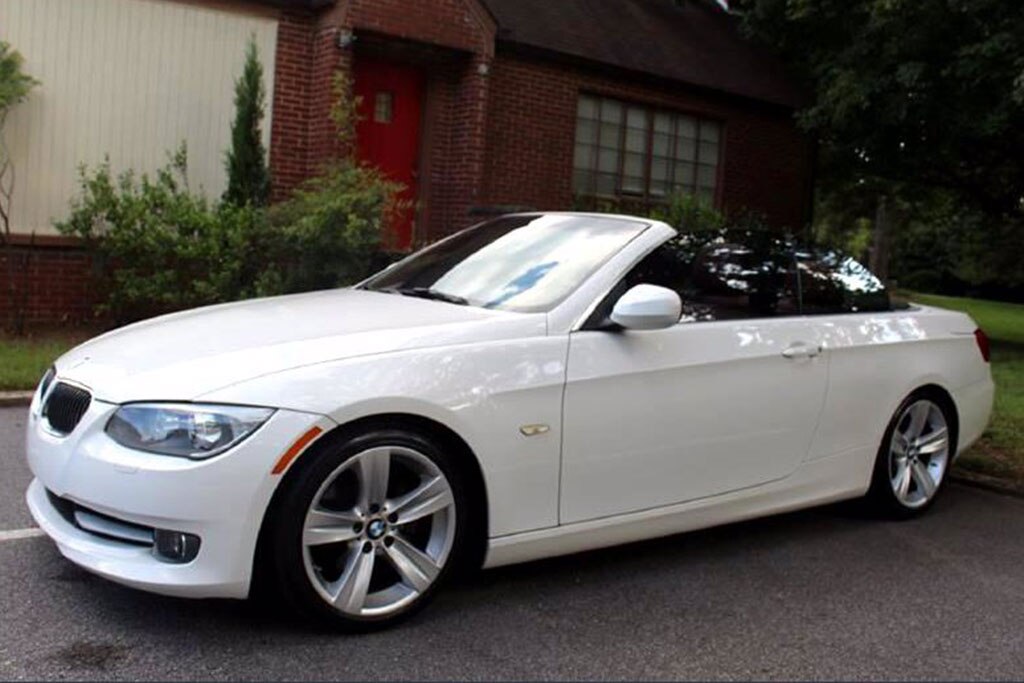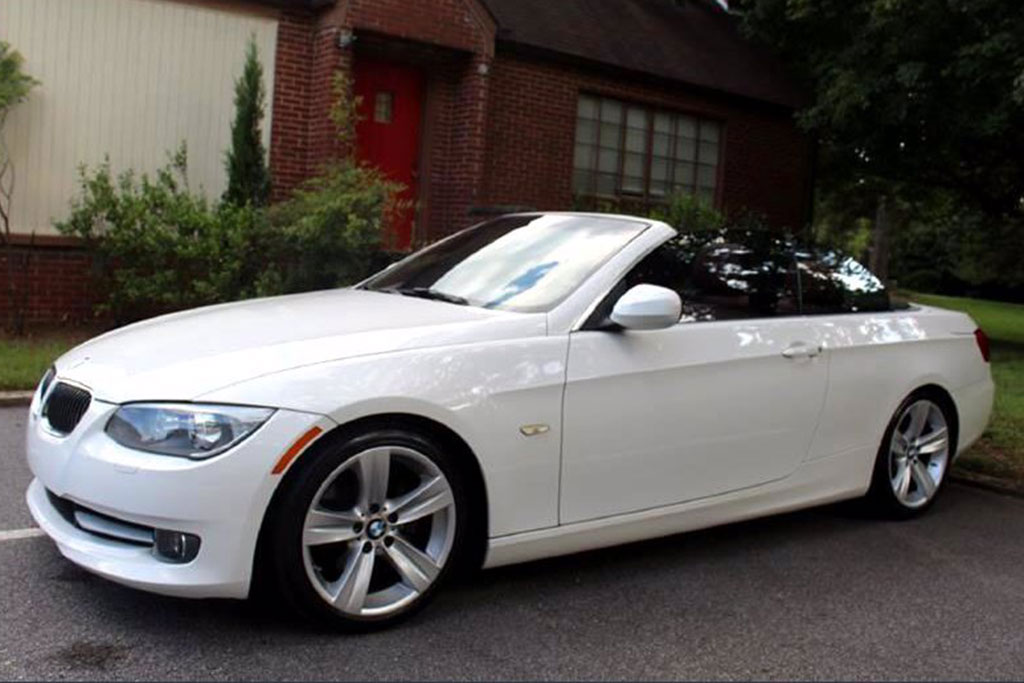 If you're looking for something with great handling and European cachet, the BMW 328i should be at the top of your list. The 328i has a clean design that doesn't age. It boasts 230 horsepower from a 3.0-liter inline-6. The fact that you can find one for under $10k makes it sweeter. Find a BMW 3-Series for sale
6. 2012 Mitsubishi Eclipse Convertible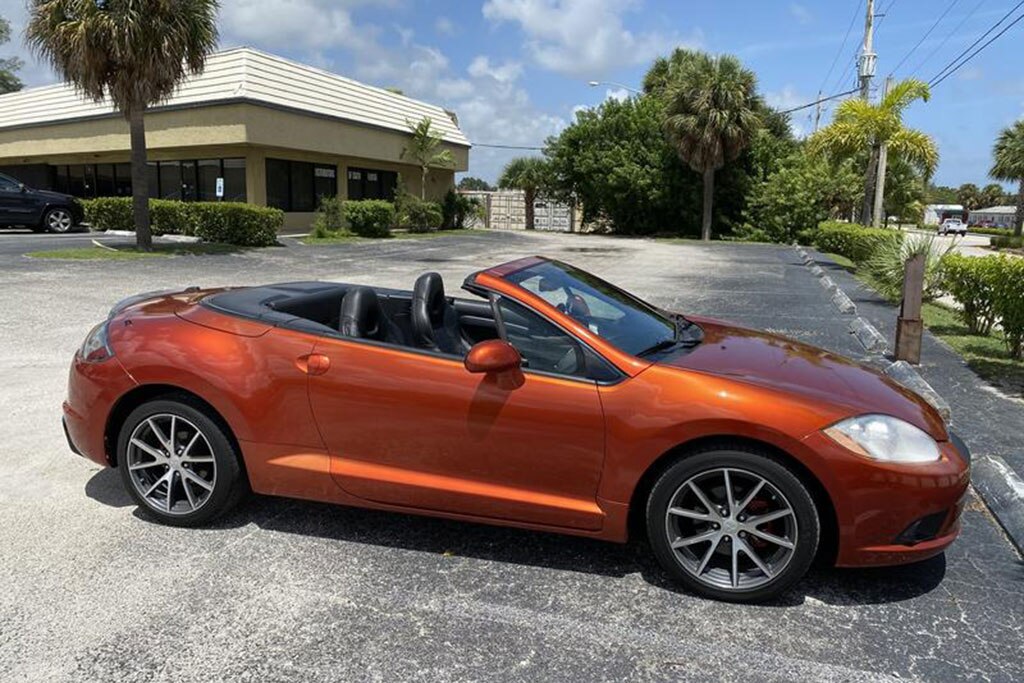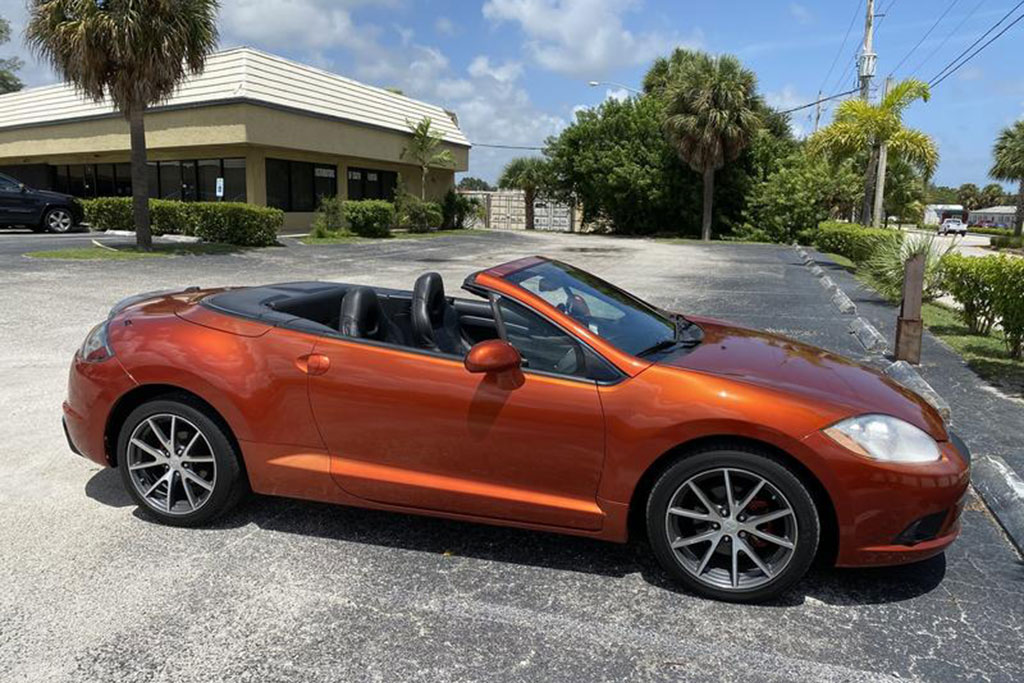 With its tidy dimensions and edgy styling, the Eclipse delivers 265 horsepower from its V6 front-drive powertrain. Look for a higher-end GT model. Mitsubishi is not a household name, you there is an element of exclusivity to this convertible version of this sporty coupe. Find a Mitsubishi Eclipse for sale
7. 2008 Toyota Solara Convertible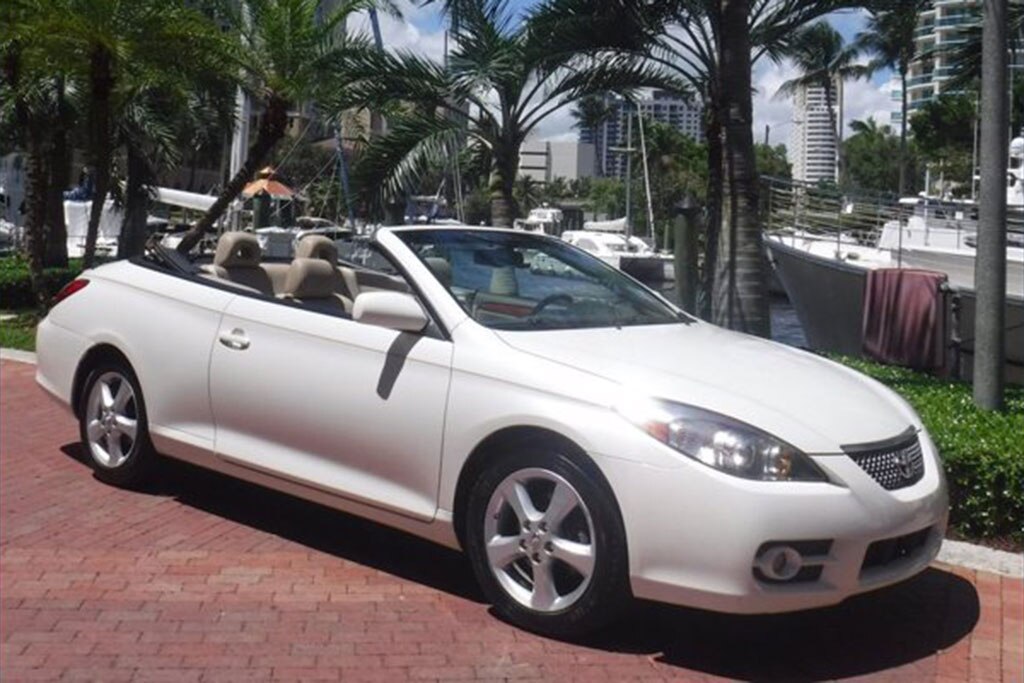 If you're looking for reliability and quality in a convertible, the Solara delivers on both counts. It's essentially a drop-top version of the Camry and offers the same level of features found in Toyota's most popular midsize model. We recommend the SLE version with V6 power. Find a Toyota Solara near you
8. 2012 Mini Cooper Roadster
This stubby, yet cool-looking roadster possesses all the fun-to-drive characteristics of the Cooper Coupe, but with the added dimension of open-air motoring. Of course, you'll have to factor in a bit more maintenance than say a Solara, but you may find it's worth the effort. Find a Mini Cooper for sale
9. 2009 Saturn Sky
The Sky is Saturn's sibling to the Pontiac Solstice, and quite frankly, we prefer its looks. Power comes from a 2.0-liter turbo engine, and you can row the gears yourself through a 5-speed manual. The top can be a little tricky to raise or lower. Red Line models offer a bit more edge to the suspension. Find a Saturn Sky for sale
10. 2008 Saab 9-3 Convertible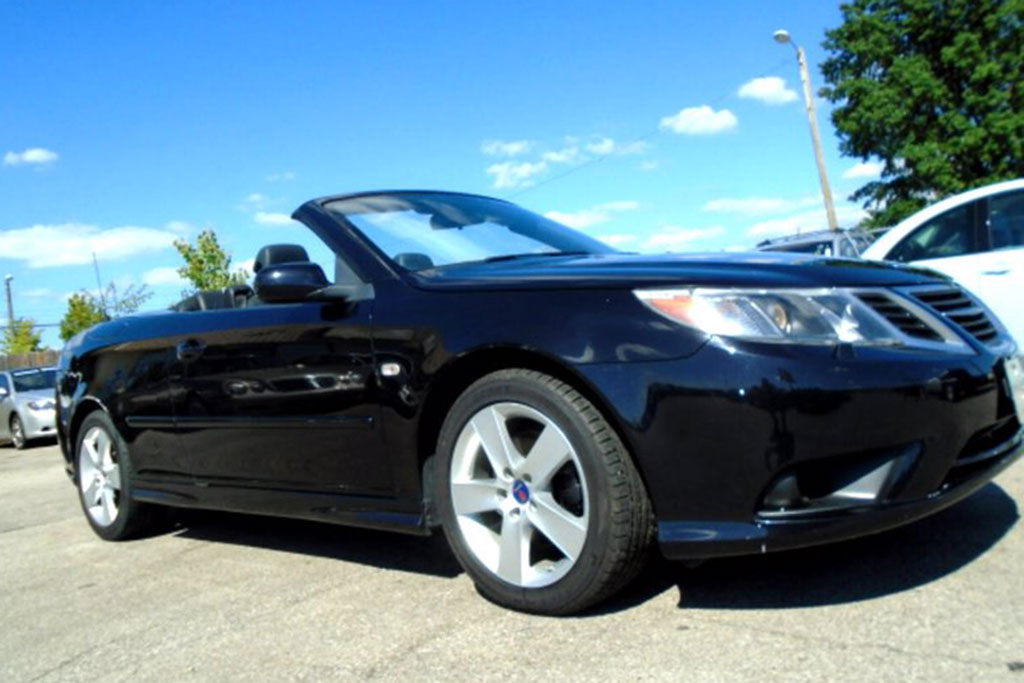 Look up quirky in the dictionary, and you'll likely find a picture of the Saab 9-3 Convertible. Despite its Swedish ticks, including a console-mounted key location, the 9-3 is exceptionally roomy for a convertible. It has all the utility of a midsize 5-passenger model with the bonus of being fun to drive. Find a Saab 9-3 for sale