Top Cars
10 Fuel-Efficient Family Cars for a Long Holiday Road Trip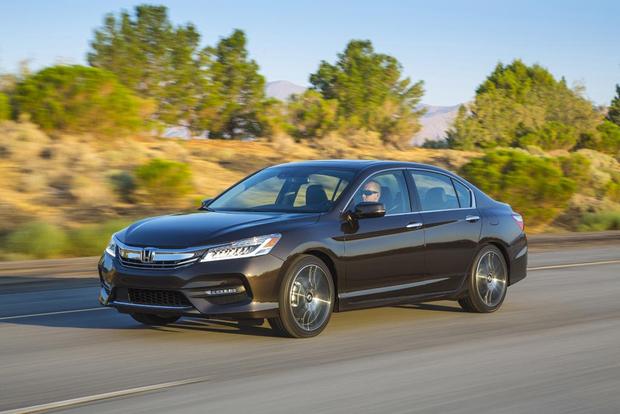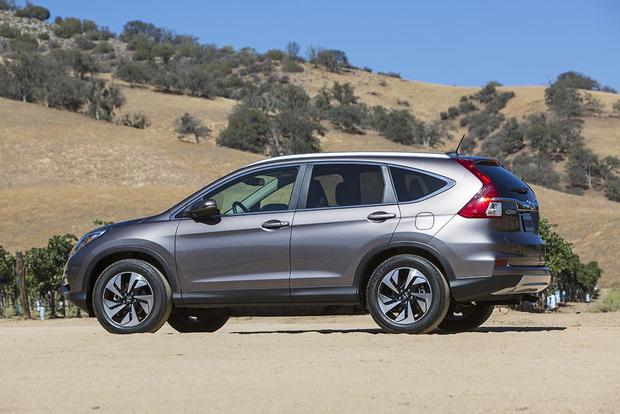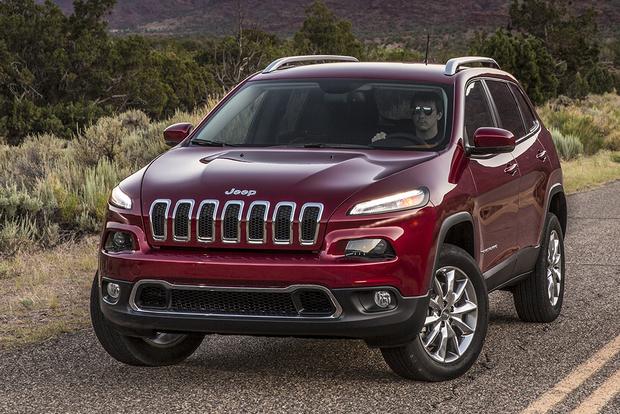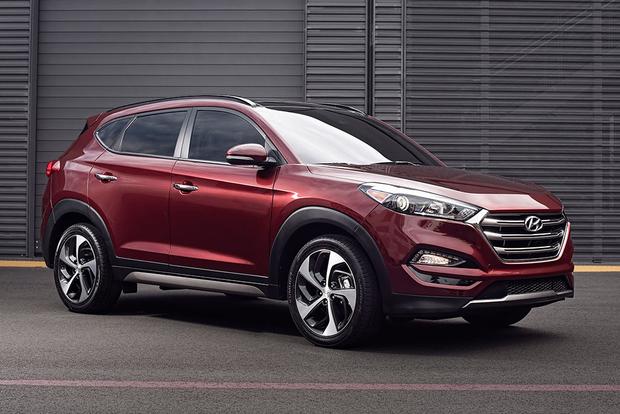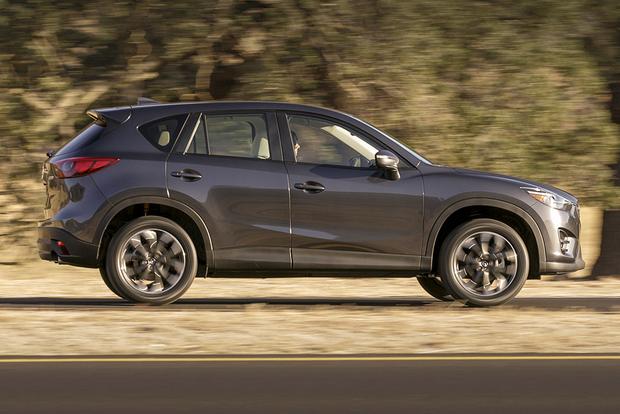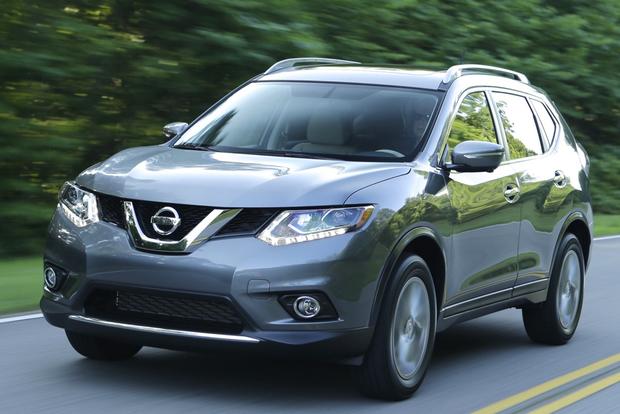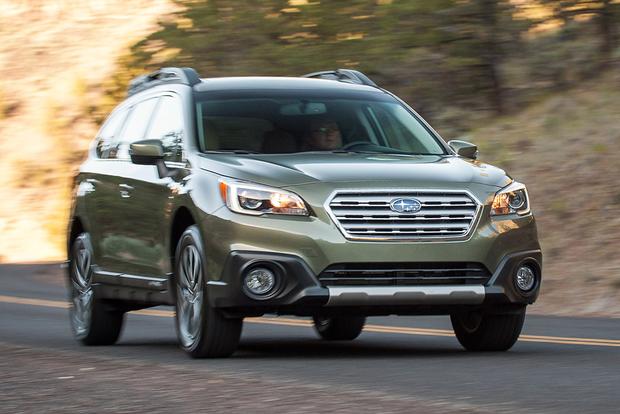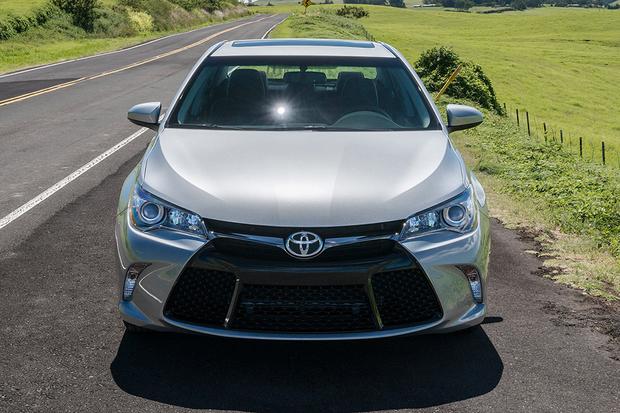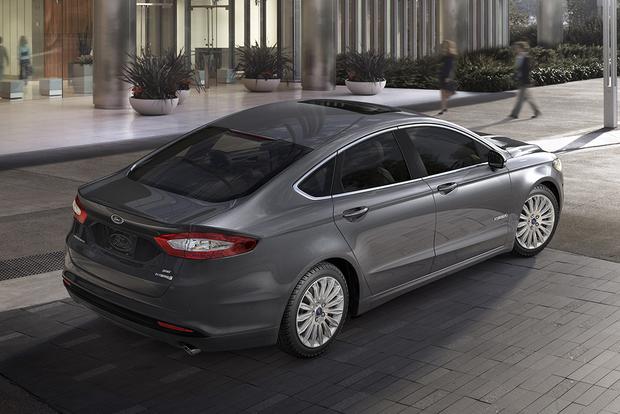 If you're going away this holiday season, hundreds or thousands of miles on the road with children, friends, family or other loved ones might test the definition of the word "loved" after a few hours of driving. While there isn't much you can do about road trip sing-alongs, screaming fights or excessive bathroom breaks, you can do something about your car. Consider upgrading your old gas-guzzling family vehicle to a new one before you set off. To help out, we've rounded up 10 family cars boasting affordable pricing, roomy interiors and a fuel-efficient 30 miles per gallon on the highway so you can arrive at your destination faster and cheaper than usual. Unfortunately, we can't make any promises about your sanity along the way.
Ford Fusion
The Ford Fusion is an obvious choice for any family interested in a comfortable, roomy car that can maximize fuel economy. Every single Fusion returns at least 30 mpg hwy, from the base model (34 mpg) to the sporty EcoBoost version (33 mpg) to the impressive Fusion Hybrid (44 mpg in the city/41 mpg hwy). Every single Fusion also offers a comfortable, well-made interior with a large back seat and a big trunk. The Fusion Hybrid is our top choice, as it starts at a reasonable $23,000, cheap for a family-sized hybrid, and offers a lot of standard equipment, including side-curtain airbags, a backup camera, anti-lock brakes, automatic headlights, alloy wheels and a USB port for music.
Honda Accord
Few cars boast the all-around capabilities offered by the Honda Accord lineup. For affordability, there's the base-level LX model, which starts at $22,900 with shipping. For luxury, there's the high-end Touring version, which offers a standard forward-collision warning system, lane-keep assist, adaptive cruise control and a navigation system. For dependability and resale value, the Accord is nearly peerless among midsize sedans. The gas mileage is impressive, as well. Virtually every Accord offers excellent fuel economy, with some 4-cylinder versions reaching as high as 36 mpg. We prefer the Accord Hybrid, though, which offers 50 mpg city/45 mpg hwy and a reasonable starting price of around $30,000, a figure including many aforementioned Accord benefits, plus luxurious items such as Honda's LaneWatch blind spot monitoring system, keyless access with push-button starting, an 8-inch center screen and dual-zone automatic climate control.
Honda CR-V
Although the Honda CR-V hasn't always been appropriately sized for a spot on a list of top family cars, the latest model has grown enough to earn a place on this list. Featuring a roomy interior and a large cargo area, the CR-V is certainly capable of taking your family on a long trip, and it's an affordable way to travel, as the CR-V starts at just $24,500 and returns up to 33 mpg hwy with front-wheel drive or 31 mpg with optional all-wheel drive. We prefer the midlevel EX model, which comes with a power sunroof, keyless access with push-button starting, a 7-in touchscreen, a backup camera, Honda's excellent LaneWatch blind spot monitoring system and heated front seats, all for $26,800 with shipping -- or $28,100 if you'd prefer the year-round security of all-wheel drive.
Jeep Cherokee
If you have any memories of the Jeep Cherokee being a boxy, gas-guzzling, trucklike SUV, you'll have to forget them right about now. The latest Cherokee is none of those things, offering sleek styling and an impressive array of technology, making it one of the most advanced compact crossovers on the market. It also boasts excellent fuel economy, with 4-cylinder versions touting 31 mpg hwy. While those numbers aren't as good as some compact-crossover rivals, the Cherokee is larger than some rival compact crossovers, touting a roomier interior and more cargo space than most competitors. We love the reasonable pricing, too. The high-end Cherokee Limited comes standard with leather upholstery, heated front seats, a heated steering wheel, side-curtain airbags, dual-zone automatic climate control and a remote starter, all for around $26,200 with shipping.
Hyundai Tucson
The latest Hyundai Tucson might be the best compact crossover on the market. If you haven't heard of the SUV, that's no surprise, as earlier models have been largely uncompetitive in the last few years. The all-new 2016 version touts a smooth ride, a roomy interior, high-end cabin materials and, most importantly, excellent fuel economy. The Tucson Eco achieves up to 33 mpg hwy. The Tucson Eco is also surprisingly affordable, boasting a starting price of around $25,200, a figure including Hyundai's excellent 10-year powertrain warranty, a smooth dual-clutch automatic transmission and desirable features such as a 5-in touchscreen, a backup camera, side-curtain airbags, a USB port for music, satellite radio and automatic headlights.
Find a Hyundai Tucson for sale
Kia Optima
Although the Kia Optima has been fully redesigned for the 2016 model year, it offers much of the same handsome styling we enjoyed in its predecessor. It also offers better fuel economy. While gas-powered versions of the outgoing Optima topped out at 23 mpg city/34 mpg hwy, the latest Optima touts an impressive 28 mpg city/39 mpg hwy, thanks to a new 1.6T model offering a special focus on fuel economy. We highly recommend the powertrain, as it comes with the best value in the Optima lineup. For a starting price of around $24,800 with shipping, you'll have keyless access with a push-button starter, a smooth dual-clutch automatic transmission, a roomy, comfortable cabin and Kia's excellent 10-year powertrain warranty.
Mazda CX-5
The compact Mazda CX-5 is a close competitor to other growing compact SUVs such as the Honda CR-V, Nissan Rogue, Toyota RAV4 and Hyundai Tucson. We think the CX-5 stands out for its handsome looks, its sharp handling, its long list of available equipment and, above all else, its amazing fuel economy numbers, which reach 35 mpg hwy if you don't mind driving a stick shift. Even if you choose an automatic, you'll still see up to 33 mpg hwy, and that's with the CX-5's surprisingly powerful 184-horsepower 2.5-liter 4-cylinder engine. We recommend that engine and the CX-5 Touring model where it comes standard, as the CX-5 Touring starts at just $26,200 and features a long list of standard equipment, including a blind spot monitoring system, rear cross-traffic alert, a push-button starter and a power driver's seat, along with other enticing options (forward-collision alert with automatic braking).
Nissan Rogue
If you think of the Rogue as a tiny compact crossover with a loud, unrefined engine, the latest model will convince you to think again. Redesigned for the 2014 model year, the Rogue now offers more modern styling, many new features and a surprisingly large interior containing an available third-row seat, the only one in the compact-crossover segment. Despite these changes, the Rogue didn't lose its impressive fuel economy numbers. The crossover still touts up to 33 mpg hwy with front-wheel drive and 32 mpg hwy with all-wheel drive, largely thanks to a fuel-efficient 4-cylinder engine and a gas-saving continuously variable automatic transmission. We especially recommend the Rogue SL, which starts from $29,600 and touts leather upholstery, heated front seats, a navigation system, a 7-in touchscreen and Nissan's excellent Around View camera, which offers a helpful bird's-eye view from above the crossover to help you maneuver in tight spaces.
Subaru Outback
There's a reason why so many drivers interested in an efficient, competent family car choose the Subaru Outback. In fact, there are many reasons. One is the Outback's gas-saving powertrain, which teams up a 2.5-liter 4-cylinder engine and a miserly continuously variable automatic transmission to return 25 mpg city/33 mpg hwy. Then, there are all the Outback's other benefits, including standard all-wheel drive, a solid road feel and a strong reputation for dependability. We also like the car's roomy interior, its comfortable ride and, most importantly, Subaru's amazing EyeSight safety suite, which adds a long list of desirable high-tech safety features for just $1,695 over the Outback 2.5i Premium's reasonable base price of around $28,300 with shipping.
Find a Subaru Outback for sale
Toyota Camry
Just like it always has, the Toyota Camry offers something for everybody. Drivers interested in a good deal can get the Camry LE, which starts at $24,000 and includes automatic headlights, a 6.1-in touchscreen, a backup camera and the model's well-known reputation for long-term dependability. Drivers interested in luxury can opt for a well-equipped XLE trim, which starts around $31,100 and boasts an available navigation system, LED headlights, adaptive cruise control, lane-departure warning and a pre-collision warning and braking system. The Camry Hybrid starts at a reasonable $27,700 and boasts fuel economy figures of up to 40 mpg city/38 mpg hwy. Even if you don't opt for a hybrid, you'll have no trouble clearing 30 mpg, as the Camry's refined 4-cylinder touts an Environmental Protection Agency-rated 35 mpg hwy.