Top Cars
10 Luxury Cars You Can Afford to Buy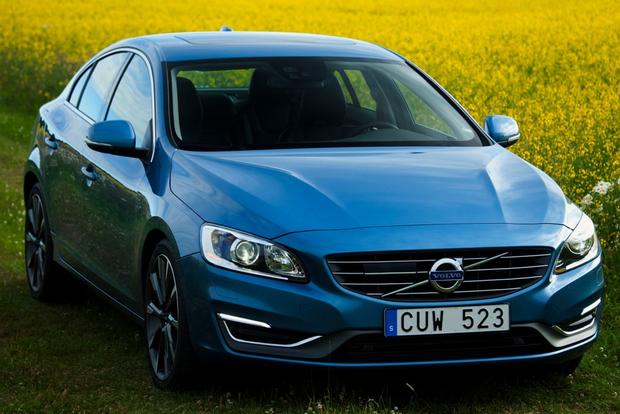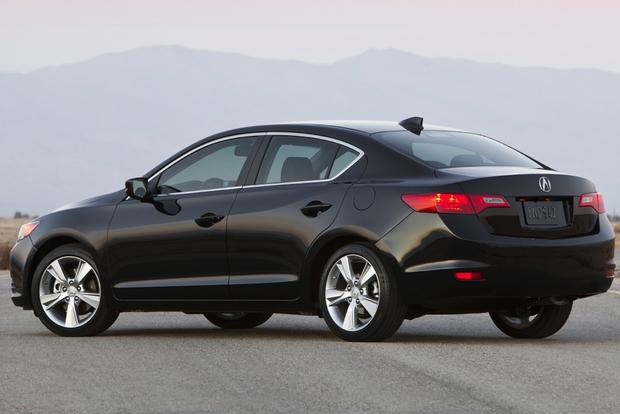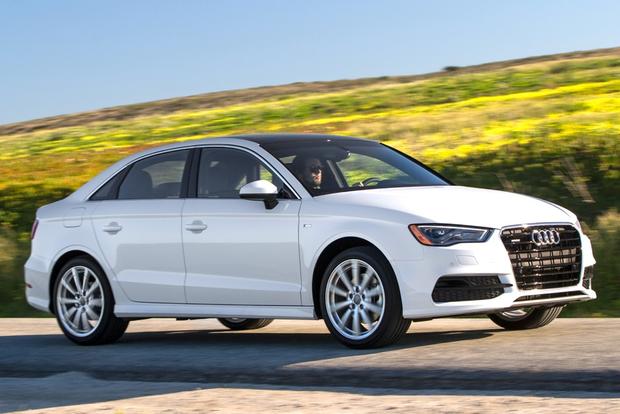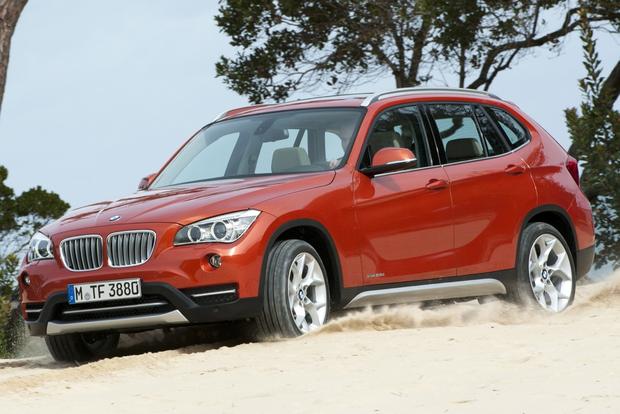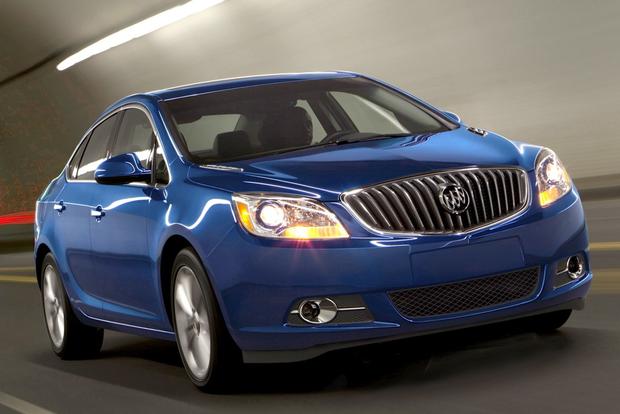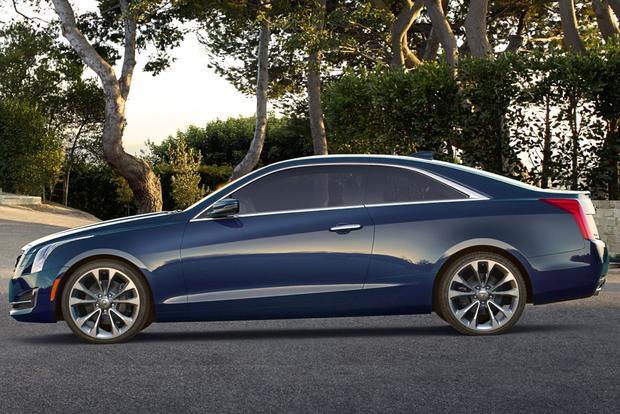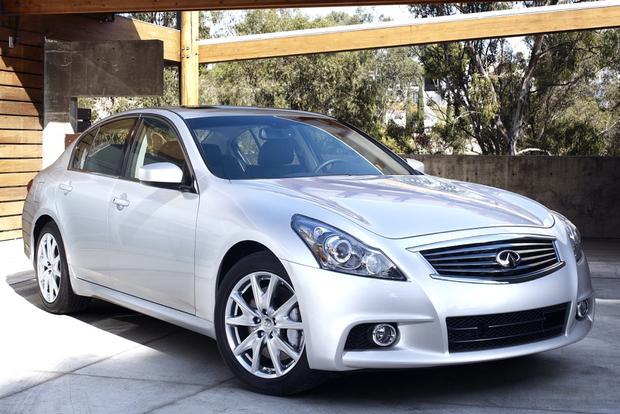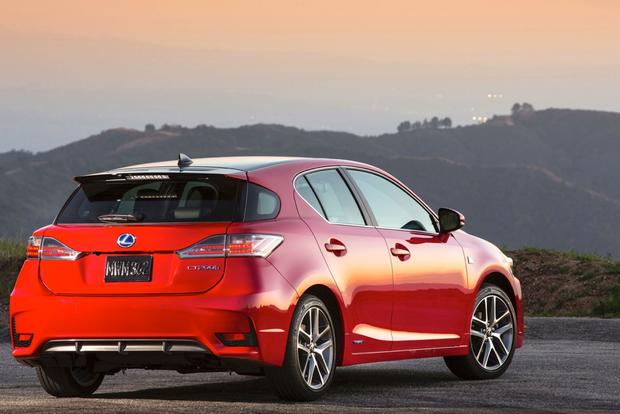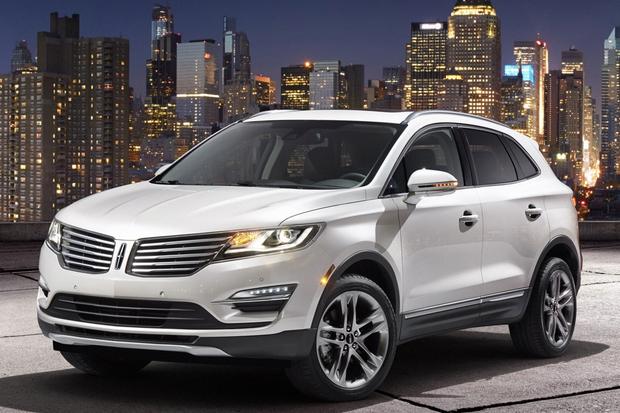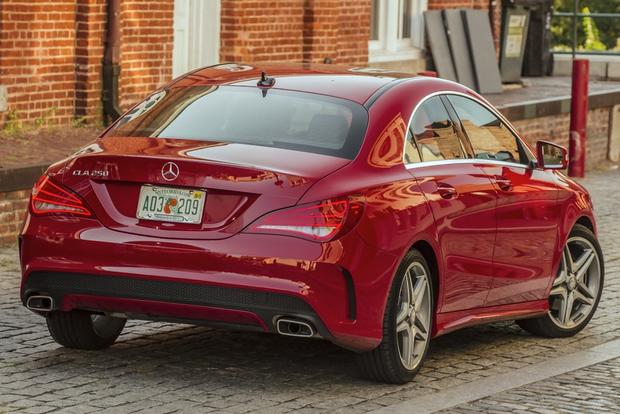 If you're shopping for a new car on a tight budget, you might not think you can afford a high-end model from an upscale luxury brand. But our latest list proves that some luxury cars are more affordable than you might expect. We've rounded up several of today's top luxury models that won't break the bank.
Acura ILX
It might be hard to believe, but Acura's least expensive car, the ILX sedan, starts at under $28,000 with shipping. Better yet, the automaker is currently running a 0-down lease incentive with payments from just $270 per month. And that money doesn't buy a lightly equipped base model. Instead, the ILX comes standard with a sunroof, keyless ignition and entry, Bluetooth, a 5-inch center-mounted touchscreen, dual-zone automatic climate control and leather upholstery with heated front seats. The ILX is even appealing at the pump, with fuel-economy ratings of 28 miles per gallon in the city and 35 mpg for highway driving.
Audi A3
It's cheaper to get into an all-new Audi than you think. That's because last year's least expensive Audi model, the A4, has been surpassed for the 2015 model year with an all-new compact luxury sedan dubbed the A3. Starting at just under $31,000 with shipping, the sedan-only A3 boasts a standard dual-clutch automatic, an eager 170-horsepower 1.8-liter 4-cylinder, 17-in alloy wheels, automatic headlights and a panoramic sunroof. The only drawback: Given the A3's all-new status, don't expect a big discount anytime soon.
BMW X1
You might be surprised to find a high-end crossover on a list of reasonably priced luxury vehicles, but the X1 is, for now, the most affordable model in the BMW lineup. Boasting a starting price of just under $32,000 and a surprisingly fuel-efficient turbocharged 4-cylinder, the X1 is an excellent value for shoppers interested in upscale cachet without spending big money. More impressive are the X1's available lease deals, which start at around $329 per month for 36 months with $3,500 down at lease signing.
Buick Verano
We're big fans of the compact Buick Verano, an entry-level luxury sedan based on the Chevrolet Cruze. Part of the reason is its price tag: The Verano starts at a reasonable $24,500 with shipping. But we also happen to love the Verano's impressive list of standard equipment, which includes dual-zone automatic climate control, a 7-in touchscreen, Bluetooth, a remote starter, 18-in alloy wheels and the brand's IntelliLink infotainment system. Icing on the cake is a smooth, fuel-efficient 180-hp base engine that returns 21 mpg city/32 mpg hwy.

Cadillac ATS
Although the midsize CTS sedan was once Cadillac's entry-level model, things at GM's flagship brand changed for the 2013 model year with the arrival of the all-new ATS. Offered only as a sedan, the compact ATS boasts a base price that starts at around $34,000 with shipping. It also touts exceptional steering and handling, placing it near the top of the entry-level sport sedan class. If that's not enough to sell you on the small Cadillac, consider the car's edgy styling and a long list of standard equipment that includes automatic headlights, dual-zone automatic climate control, power front seats, Bluetooth and a Bose sound system.

Infiniti G37/Q40
The midsize Infiniti Q50 sedan may have officially replaced the sporty G37, but last year's G37 model will live on at Infiniti dealers as the Q40, beginning with the 2015 model year. For now, call it whatever you want: G37 or Q40. Either way, the sedan is a great deal. With a starting price of around $33,500 with shipping, the G37 offers a powerful 328-hp V6 and a smooth 7-speed automatic transmission. It also offers more interior room than nearly any car in its price range and a surprisingly modern interior. You might even like it enough to skip the Q50, which is around $4,000 more.
Find an Infiniti G37/Q40 for sale
Lexus CT 200h
The least expensive Lexus happens to be one of the brand's best models and one of our favorite entry-level luxury cars. While you may not know about the CT 200h, you won't be mistaken if you think of it like a Lexus version of the Toyota Prius. That means it borrows much of the Prius' excellent gas mileage -- the CT 200h is rated at 43 mpg city/40 mpg hwy -- but adds signature Lexus luxury. We also happen to prefer the CT 200h's styling over the Prius', and we like the Lexus' more traditional hatchback look. More importantly, pricing is reasonable: The CT starts at around $33,000 and includes dual-zone automatic climate control, a power sunroof, 17-in alloy wheels, keyless ignition and entry and Bluetooth.
Lincoln MKC
The 2015 Lincoln MKC isn't on sale yet, but Lincoln says it should reach dealers early this summer. That's good news for shoppers interested in a luxury crossover with reasonable pricing, since the all-new SUV is expected to start at just under $34,000 with destination. That's a competitive figure, given that the MKC comes standard with features like a remote starter, dual-zone automatic climate control and heated seats, along with a 2.0-liter turbocharged 4-cylinder engine that makes a reasonable 240 hp. Of course, we'd like to drive the MKC before deciding whether or not we recommend it, but on paper, it looks like a hit.
Mercedes-Benz CLA
Yes, it's true: There's a brand-new Mercedes-Benz that starts at under $30,000. Of course, it's just under $30,000, as prices start at $29,900, and that's before a $925 destination charge. But the point still remains that the CLA is a new Mercedes-Benz that you can afford. Stylish and sleek, the CLA250 offers an impressive 208-hp turbocharged 4-cylinder that propels the sedan from 0-to-60 miles per hour in around 6.5 seconds, a quick figure for an entry-level model. But the CLA won't bankrupt you at the pump, as it returns an excellent 26 mpg city/38 mpg hwy. Best of all, it includes a long list of standard equipment ranging from a 5.8-in display screen to automatic wipers, power front seats, Bluetooth and 17-in alloy wheels.
Find a Mercedes-Benz CLA for sale
Volvo S60
With a base price of around $34,000 with shipping, there's no doubt that the luxurious and sporty Volvo S60 is one of the best-kept secrets in the premium car world. That's because the S60's base price includes a surprisingly enjoyable driving experience, thanks to well-groomed handling and a smooth 250-hp turbocharged 5-cylinder engine. Standard equipment is also excellent: The S60 includes automatic headlights, dual-zone automatic climate control, a 7-in center-mounted display screen, Bluetooth, automatic wipers and satellite radio. And right now, Volvo is offering 0.9 percent interest for up to 60 months on the S60, making it an even better deal than usual.