Top Cars
10 Most Anticipated New Cars of 2015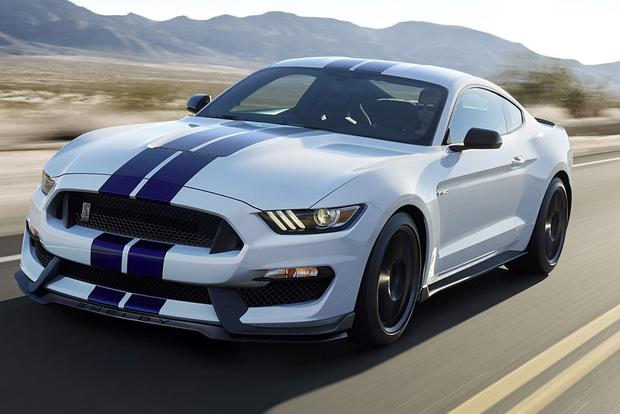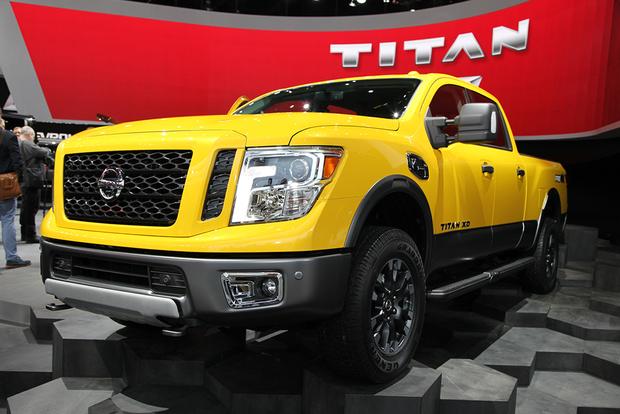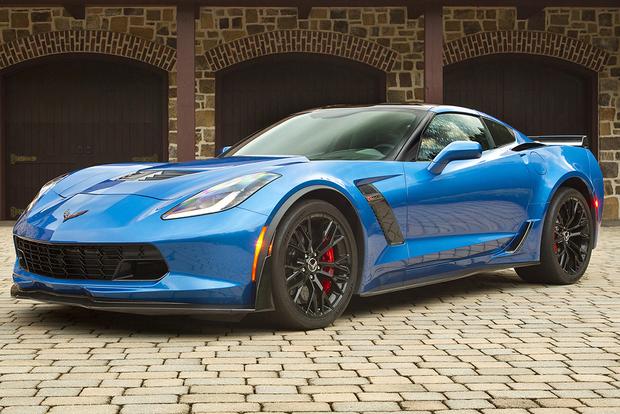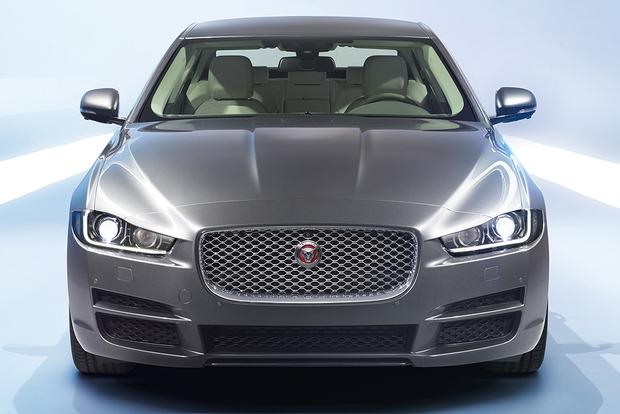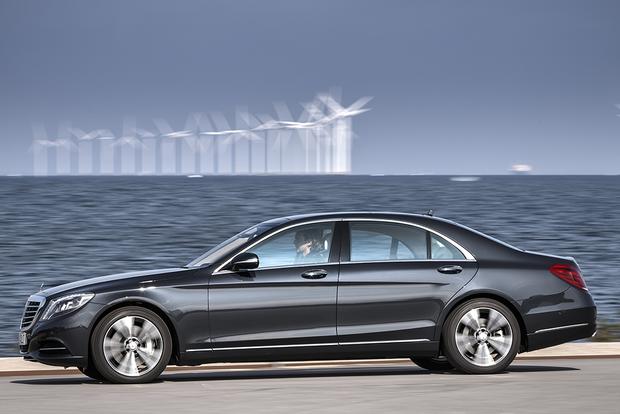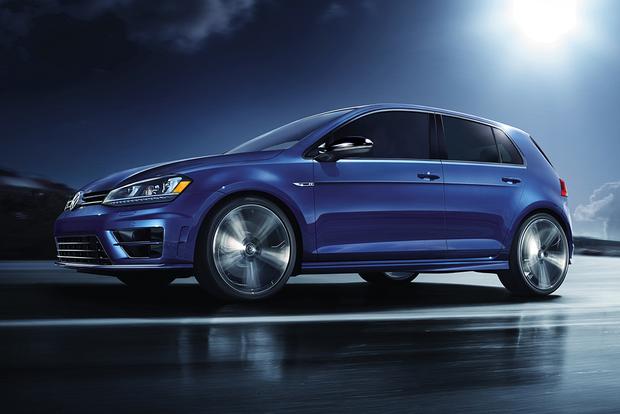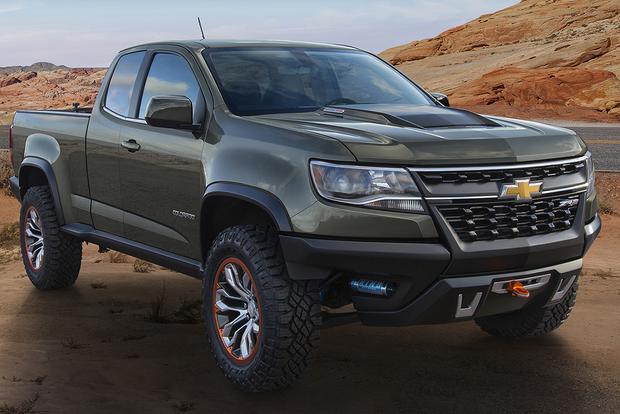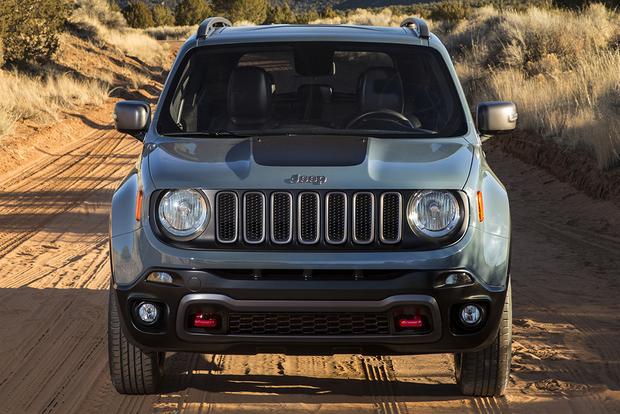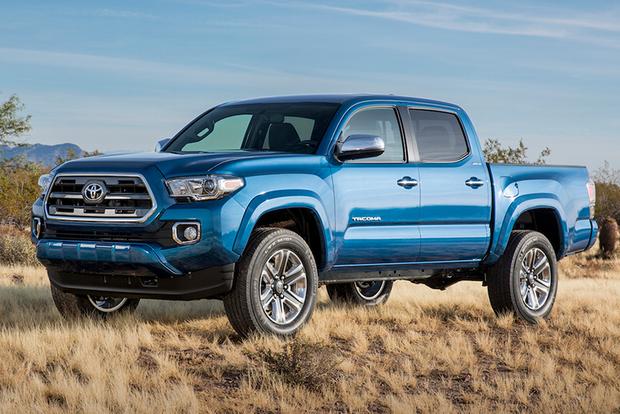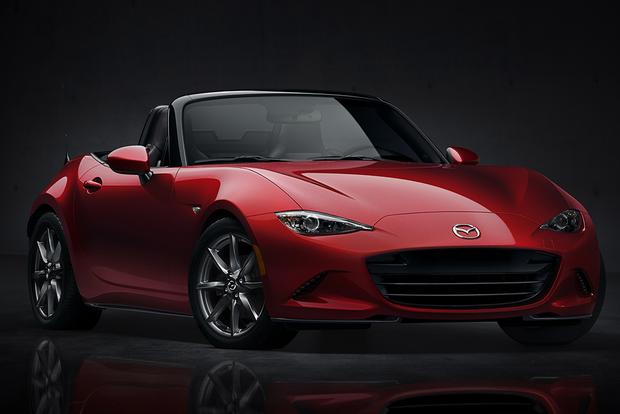 It's that time of year again, folks. We've heard about all the new cars and trucks for 2015, and now we get to play favorites. Performance cars? Luxury sedans? Workhorse pickups? We have all of those and then some. It's going to be a wild ride this year, and here are the 10 brand-new vehicles we're anticipating the most.
Mazda MX-5 Miata
Since the Nissan GT-R, no sports car has debuted to greater fanfare. If there's one thing we were reminded of in the buildup to the new Miata's unveiling in Monterey, it's that everyone loves this car, including pleasure-cruisers and competitive racers. On one hand, that's great for Mazda, but on the other hand, it means there's enormous pressure to not mess things up. We feared for the worst when we heard that the U.S.-market Miata would come with a downsized 1.5-liter 4-cylinder engine, since most Americans think this roadster needs more power, not less. Happily, we've since learned that a rev-happy 2.0-liter 4-cylinder engine will be shoehorned in to suit our tastes. With the new car's considerable weight reduction, this ought to be the quickest Miata yet. Throw in seductive exterior styling and a downright premium interior, and you've got the formula for an affordable roadster that's tough to top.
Ford Mustang Shelby GT350
What's missing from the all-new Mustang? Not much, to be quite honest. There's never been a Mustang with such widespread appeal. You can cross-shop it against such disparate vehicles as a Dodge Challenger R/T Scat Pack and an Audi A5, and if you ask us, the Mustang wins on both fronts. If you listen closely inside the Mustang GT, you'll hear the problem: The latest 'Stang is simply too refined for its own good, with sewing-machine smoothness under the hood and quite possibly the tamest V8 exhaust note in muscle-car history. That's where the new Mustang Shelby GT350 comes in. Designed with purists in mind, the GT350 packs a unique 5.2-liter V8 with a Ferrari-style flat-plane crank, 550 horsepower or so, a free-flowing exhaust and an eye-popping 8,200-rpm redline. Transmission? Either you are cool with a 6-speed manual or you'll have to buy another car. The GT350 also has a limited-slip rear differential, big brakes, adaptive magnetorheological dampers and a subtle aero body kit. It's basically every kid's dream, and we're beside ourselves that Ford is actually going to build it.
Nissan Titan
We don't know much about this one, but we can't wait to find out more. Do you know the last time the Titan got a full redesign? The answer: never. There's only been one Titan, and it debuted way back in 2004. At the time, it was one heck of a truck, with smooth V8 power, serious capabilities and unusually approachable handling. After a decade on the market, most people forgot it even existed. What can we expect from the new Titan? The headline news is that it's going to offer a 5.0-liter turbodiesel Cummins V8, and this engine will likely change the way we think about so-called "half-ton" pickups. Diesels have typically been the province of heavy-duty trucks, with the RAM 1500's diesel V6 as the only current exception, but the Titan's diesel is going to shake things up. Torque output will be around 550 lb-ft, dwarfing the diesel RAM's 420 lb-ft, and it will give you more than 300 hp, too. Nissan also says that the new Titan will add cab-and-box configurations to compete with the segment stalwarts from GM, Ford and RAM, and we anticipate a high-quality, cutting-edge interior as well. Japan has already come close with the Toyota Tundra; the upcoming Titan could be the one that gets over the hump.
Chevrolet Corvette Z06
We were on the fence about including the Z06, because you could argue that it was also one of the most anticipated cars of 2014. When you think about it, is there any other car that commands respect right now like the latest super-'Vette? It's already a legend in its own time, and its time has barely even begun. In case you haven't heard, the C7 Z06 is armed with a supercharged 6.2-liter V8 rated at a shocking 650 hp, and it has all the aerodynamic and suspension upgrades it needs to make it a veritable race car for the street. It has an 8-speed automatic transmission in place of the usual 7-speed manual, a move that should greatly increase the car's appeal. Other Z06 firsts include a removable panel for the coupe and an available convertible model. Miraculously, Chevy's supercar starts at less than $80,000, which means that it's cheaper than the entry-level, 350-hp Porsche 911 Carrera. Is this a great time to be a car enthusiast or what?
Jaguar XE
Jaguar tried its hand at the entry-level-luxury game once before, and it's a story it would very much like the world to forget. The car was called the X-Type, and truth be told, it was little more than a reskinned Ford Mondeo sedan, front-wheel-drive platform and all. Talk about bringing a knife to a gunfight! How did Jaguar expect to steal market-share from purpose-built German and Japanese sport sedans? Fast-forward to today and you've got the sharp-handling Cadillac ATS, too. If you join this segment, you better do it right. Fortunately, that seems to be precisely what Jaguar's doing with the stunning new XE sedan. It has a proper rear-drive platform (everyone knows that only Audi can get away with front-wheel-drive sport sedans), and a proper engine lineup, consisting of a turbo 4-cylinder, a supercharged V6 and possibly a 4-cylinder diesel. Inside, there's all the technology any geek could ask for, plus the company's typically superb design and materials. Could this be the car that knocks the BMW 3 Series off its perch? We're looking forward to a comparison drive at Jaguar's earliest convenience.
Mercedes-Benz S550 PHEV
Quick, name an executive-class luxury sedan that can hit 60 miles per hour in 5.2 seconds, road trip all day under gasoline power and drive 20 miles on pure electricity. Not long ago, the appropriate response would have been, "You're a lunatic." Now the Mercedes-Benz S550 plug-in hybrid (PHEV) is upon us, and the world of transportation may never be the same. The S550 PHEV is actually Mercedes' first plug-in hybrid vehicle, and it's a doozy, with a 436-hp twin-turbo V6 engine, an 85-kilowatt electric motor and an external charge plug, just like a Chevrolet Volt. If this is the environmentally friendly future of fine automobiles, we're excited.
Volkswagen Golf R
Of all the cars on this list, the Golf R is closest in spirit to the Miata. Both cars have a mission of bringing world-class performance and handling to the masses, and in the case of the VW, it's really like getting an Audi on the cheap. The Golf R's interior is exemplary, with high-class surfaces and understated style. It will fit four 6-footers without issue, despite its compact dimensions. The main attraction is what's under the hood, starting with an amped-up 2.0-liter turbo 4-cylinder that pumps out 292 hp. That output flows to the standard all-wheel-drive system via either a 6-speed manual transmission or VW's excellent DSG dual-clutch automatic, with the latter achieving an astonishing 4.9-second launch to 60 mph, per company estimates. The Golf R only comes one way: fully loaded. With a starting price under $38,000, it's an alluring alternative to a slew of entry-level luxury models.
Chevy Colorado Duramax Diesel
Remember what we were saying about the Titan's revolutionary diesel V8? Well, the Colorado Duramax Diesel is about to start a revolution of its own in the midsize segment. If all goes according to plan, the new Colorado will be the first midsize truck sold in the U.S. to offer a diesel engine, and a healthy one at that: a turbocharged 2.8-liter 4-cylinder with 181 hp and 369 lb-ft of torque. All that torque will be helpful when it comes to towing, while fuel economy is likely to be class-leading by a wide margin. We've often wondered how many truck shoppers really need something as large and thirsty as a Silverado or F-150, but it's hard to argue when folks point to a big truck's additional strength. With the diesel-powered Colorado, though, you'll get full-size strength in a midsize package, and that's a mighty tempting proposition, particularly given the new Colorado's overhauled styling and interior.
Jeep Renegade
The FIAT-derived Renegade stakes out new territory for Jeep, a proud company that was stung by its last small-crossover experiment with the forgettable (though strong-selling) Compass and Patriot siblings. Early signs indicate that the Renegade has learned from its predecessors' mistakes. For one thing, it looks cool, not dorky, with chunky SUV styling that complements Jeep's iconic brand. It's also legitimately tiny, and that puts it in the increasingly popular subcompact crossover segment, where success seems almost inevitable at the moment. The Renegade's base 1.4-liter turbo 4-cylinder engine should be both punchy and efficient, while an optional 2.4-liter 4-cylinder will add a little sauce. Inside, rugged Jeep styling cues add visual interest, and modern convenience items are provided in abundance. The Compass and Patriot always looked and felt like cynical products, but the Renegade has a surprisingly authentic vibe. We think it could be the affordable crossover that really puts Jeep on the mainstream map.
Toyota Tacoma
The internal motto for the Tacoma's latest redesign must have been "Don't mess with success," because Toyota's midsizer has a very good thing going. The Tacoma has been the top-selling midsize truck for 10 years running, and honestly, its fans are so loyal that Toyota probably could have kept building the current model forever. Instead, the company decided to bring out a new Tacoma this year. As we go to press, no one outside of Toyota knows the first thing about it, aside from the fact that it will make its debut at the 2015 Detroit Auto Show. Will it offer a diesel engine to compete with the Colorado Duramax? Will the thirsty 2.7-liter 4-cylinder engine and 4.0-liter V6 be replaced by more fuel-efficient alternatives? Tacoma fans will definitely be holding their breath, and we're sure that Chevy will be watching with interest, too. We also wouldn't be surprised to see Nissan taking some notes for their next Frontier.
AutoTrader Says
Another year, another slew of intriguing new cars and trucks. Stay with us throughout 2015, as we bring you full reports from behind the wheels of these new automobiles.