Top Cars
10 Most Significant Cars for 2012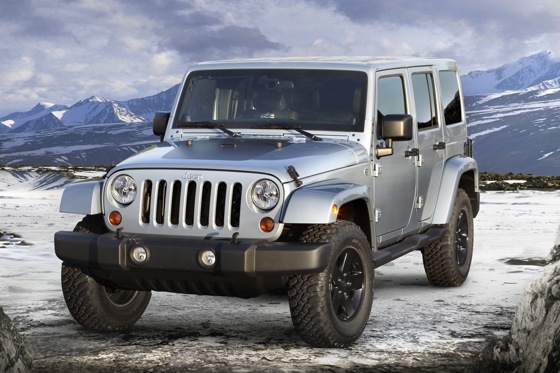 With the automotive industry finally back in full swing after the economic crash, many new models are rolling onto showroom floors for 2012. From hybrids and electric cars to high-tech performance machines, there's a dizzying array of fresh metal for shoppers to choose. The good news is that variety usually benefits the consumer, but there's so much of it this year that you might have a hard time keeping everything straight. Don't fret, though, because that's where we come in. In the name of streamlining your car-shopping experience, we've rounded up the 10 most significant new vehicles on the market for the coming year.
2013 BMW 3 Series
BMW has sold more than 12 million copies of the venerable 3 Series since 1975, and the Bimmer was the best-selling luxury vehicle in the US in 2011, outpacing even the soccer-mom favorite Lexus RX. So what's BMW doing this year? Why, introducing an all-new 3 Series, of course.
Well, not quite all new. The impressive turbocharged 3.0-liter inline 6-cylinder engine in the 335i carries over, and some major suspension bits remain in place. But in most other respects, the new 3 Series marks a sharp departure from the old - especially under the hood, where a turbocharged 240-horsepower 4-cylinder engine reports for duty in the volume-selling 328i, replacing the iconic naturally aspirated inline-6. We used to worry that 4-cylinder power wouldn't cut it in a German luxury sedan, but the strong sales performance of the 4-cylinder Audi A4 has blown that fear away.
What's more, the 328i is not only faster than the Audi, it's also thriftier, with an anticipated EPA highway fuel economy rating of around 35 miles per gallon. The interior's bigger as well, and the expected smorgasbord of high-tech gizmos brings the driver interfaces thoroughly up-to-date. Some say the new 3 Series - saddled with electric power steering for the first time - is less pure than its predecessor; we say drive one and decide.
2013 Chevrolet Malibu
The outgoing Malibu debuted to great fanfare back in the mid-2000s, but that enthusiasm quickly ebbed as excellent new family sedans from Toyota, Honda, Nissan and others shifted the spotlight onto the Malibu's shortcomings. Determined to avoid that fate this time around, Chevy has gone all-in with the new 2013 Malibu. The interior is an especially notable achievement, combining high quality materials with an upscale overall look.
Newly available is the MyLink infotainment interface, a strong answer to the MyFord Touch and Toyota Entune systems that promises similar user-friendly touchscreen functionality for select mobile apps. Outside, too, the Malibu has gone to finishing school, sporting sophisticated curves in place of the old car's slab-like sides.
The optional V6 engine has, alas, met its maker, as there just wasn't enough demand to sustain it. In its place is a 2.4-liter 4-cylinder paired with a small electric motor that should help it return highway mileage in the high 30s. But don't call the Malibu Eco a hybrid; GM insists that we refer to this, er, hybrid powertrain as "eAssist" instead. A regular 2.5-liter inline-4 will join the lineup later in 2012, and all Malibus will have a modern six-speed automatic transmission. There's also talk of a 2.0-liter turbo option courtesy of the Buick Regal GS. Add it all up and we'd say the Malibu's definitely earned back its "must-drive" status.
2012 Chevrolet Sonic
Let's start with a little perspective: the car the Sonic replaces, the Aveo, was by all accounts among the worst cars in its class so pretty much any replacement was likely to be a big improvement. But the Sonic isn't just better than the Aveo; it's also better than a lot of established subcompact favorites. Thanks to a little extra density in its bones, the Sonic rides with uncommon solidity, taking bumps in stride and gliding smoothly down the highway.
Its interior actually has some pretty cool design elements, most notably the unique motorcycle-inspired gauge cluster, which serves as a constant reminder that Chevy didn't cheap out this time. Vehicles like the Sonic are generally just commuter-mobiles, but if you appreciate a more spirited driving experience, you'll be intrigued to learn that the Sonic has perhaps the most responsive steering we've ever sampled in an economy car.
For maximum thrills, the no-frills base 1.8-liter 4-cylinder engine can be swapped out for a turbocharged 1.4-liter 4-cylinder borrowed from the larger Cruze; however, for better or worse, a six-speed manual is presently the only transmission offered with the turbo. Starting between $14,000 and 17,000 depending on flavor, and available as either a hatchback or a sedan, the new Sonic joins the growing crowd of American small cars that look, feel, and drive better than many imports.
2013 Ford Escape
The Escape has been such a successful product for Ford that we can't really blame the Blue Oval folks for sticking with the same basic design for an entire decade. But the new Ford mentality doesn't include laurels resting, so there's an all-new Escape heading for a dealership near you - and it's going to be good.
Just as the Honda CR-V is based on the Civic, so the new Escape shares components with the stellar Focus compact, which means the ride and handling should both be first-rate. No fewer than three engines will be offered: the carryover base 2.5-4-cylinder, a turbocharged 1.6-liter 4-cylinder with 173 horsepower and highway fuel economy well into the 30s, and a turbocharged 2.0-liter 4-cylinder with 237 horsepower that's positioned as a replacement for the now-defunct V6.
Inside the cabin, you can get the interactive MyFord Touch system if you want, but that's just part of the story. The quality of materials in the Escape is impressive, its elevated seating position is a breath of fresh air compared to the hunkered-down Focus, and its backseat is truly adult-friendly. The rear tailgate can even be opened by waving your foot under the rear bumper. Ford has dropped the Escape Hybrid, but the 1.6-liter "EcoBoost" turbo should come close to the Hybrid's overall fuel economy anyway. The only question is whether the sculpted new Escape looks SUV-tough enough for your tastes.
2012 Ford Focus Electric
Ford's first all-electric passenger car, the Focus Electric will also be the first mass-market car aimed directly at the Nissan Leaf, which should make for an interesting battle. Yes, the Chevy Volt technically competes with the Leaf as well, but whereas the Volt is a "plug-in hybrid" with the ability to run on either batteries or gasoline, the Focus Electric is like the Leaf: electric-only. Ford boasts a faster charging time than Nissan, as well as a model name - "Focus" - that has generated a lot of positive "buzz" lately.
On the downside, the car will start at around about $39,000, which is significant bump over the already pricey Leaf; in fact, you could get a Volt for not much more (and forget about "range anxiety"). The Focus Electric does come standard with a slew of technology features, though, including an exclusive version of MyFord Touch with real-time monitoring of the electric propulsion system. Also, since it's based on the athletic yet refined regular Focus, the Focus Electric is likely to be the best driver in this group.
2012 Jeep Wrangler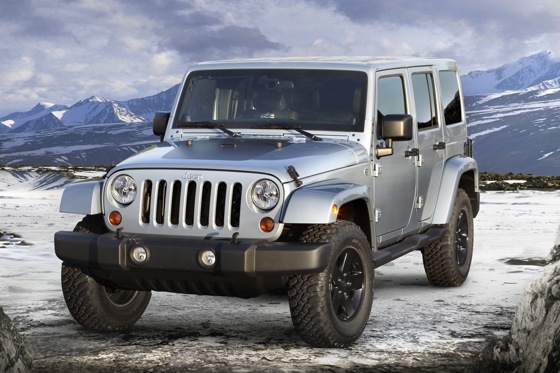 From the outside, the 2012 Wrangler looks like, well, pretty much every other Jeep since World War II. But appearances are highly deceiving in this case. Under the hood, the Wrangler packs the Chrysler group's new 3.6-liter "Pentastar" V6 engine, which is rated at 285 horsepower in this application, a whopping 83 more ponies than the old 3.8-liter V6 could manage. The automatic transmission has been modernized as well, jumping from 4 speeds to 5; the manual shifter already had 6 speeds.
The result? Oh, only that this is the first Wrangler ever that can actually get out of its own way. Merging onto the highway is no longer hazardous to your health; in fact, it's something to look forward to. The Wrangler also got a new interior last year. But the Wrangler is still an honest Jeep, and it's still got that unique zippered top and a choice of two or four removable doors. Yep, you can still take the windshield off, too. When you think about it, the Wrangler is an American icon alongside classics like the Corvette and Mustang, and it's cool that this latest model manages to eliminate the previous Wrangler's most glaring flaw - sluggish acceleration -while staying true to that legendary Jeep heritage.
2012 Land Rover Range Rover Evoque
A dramatic evolution of Land Rover's previous entrant in the compact luxury crossover segment - the forgettable LR2 - the new Range Rover Evoque keeps that model's serious off-road capability while adding big-time servings of style, luxury, and on-road handling. A 4-door model is of course available, but Land Rover is high on the 2-door Evoque, an unusual coupe-like conveyance (vaguely reminiscent of the Isuzu Vehicross) with great ground clearance and room for four adults.
The Evoque's exterior styling is as evocative as a Mini's, except the classiness quotient has been cranked to eleven - there's no doubt that this is a full-blooded Range Rover. Inside, there's a similarly sleek design trimmed with rich leather and expensive-looking materials. Equipped with front-wheel drive or available full-time all-wheel drive, the Evoque is ready for the trails if you are, but the real news is pavement-based, as this is one crossover SUV that actually feels confident in corners. The turbocharged 2.0-liter 4-cylinder engine under the hood - borrowed from Ford's "EcoBoost" program - doesn't quite make the power of some rival six-cylinder motors, but it's got plenty of low-end torque, and fuel economy is 28 mpg on the highway even with all-wheel drive.
2013 Subaru BRZ / Scion FR-S
Just when we thought that the affordable sports car was gone for good, along come Subaru and Toyota with a jointly engineered enthusiast's dream: the rear wheel drive Subaru BRZ and Scion FR-S twins. Powered by Subaru's 2.0-liter flat-4-cylinder engine connected to either a 6-speed manual or a 6-speed automatic, the "Toyobaru" will be naturally aspirated for now, but there's no shame in the boxer's expected 200-horsepower output.
The last-generation Honda Prelude won many an enthusiast's heart with the same power rating, and it used a less-desirable (to enthusiasts) front-wheel drive layout. In fact, the Toyobaru figures to be even lighter than the Prelude and others of its ilk, weighing in at an estimated 2,750 pounds. Throw in a standard Torsen limited-slip differential, exuberant styling, and an intimate cockpit, and you've got the makings of a 21st-century Datsun 240Z - a true performance car for the masses. We can't wait to drive a production model and see how it stacks up, though we hope Subaru and Toyota can keep the entry price below $25,000.
2012 Toyota Camry
Familiar but edgier, the redesigned 2012 Camry is like your pudgy uncle after a few months with a personal trainer. That newly chiseled physique is - believe it or not - reflected in the way the Camry drives, as this is the first Camry we can remember that shows genuine signs of life when changing direction. The SE model is particularly sharp: we drove one on a racetrack and came away shocked by its composed chassis, accurate steering, and precise rev-matched (yep, you read that right) downshifts.
Even the volume-selling models are more engaging than ever, yet they haven't lost the smooth, quiet ride for which the Camry is justly renowned. Interior quality is also worlds better than the outgoing model's, and the new Entune system leverages an app-based touchscreen to bring Camry connectivity into the modern era. There's also a hybrid version that promises 41 mpg overall - not just on the highway - and an available 3.5-liter V6 that's hands-down the best performance motor in this segment (it even gets 30 mpg highway for 2012). Despite all this, Toyota has somehow managed to make the new 2012 Camry less expensive than the previous version. It's a stellar all-around effort from a company that until recently seemed to be on permanent cruise control.
2012 Volkswagen Passat
The brain trust at VW apparently got tired of trying to sell pricey German products to skeptical Americans, because the new Passat - made right here in the US - is basically a German homage to the Camry. And we mean that in the best possible way. First of all, a favorable comparison to the 2012 Camry is high praise indeed, as you'll know if you read the previous entry. But more than that, we like that VW has started to think critically about what Americans want. Sure, previous Passats had more soft stuff on their dashboards, but the 2012 Passat is still no slouch in the quality department, imparting that distinctive European feel from the driver seat.
Moreover, the new Passat delivers seriously supersized passenger space front and back. The ride is cushy in the grand American tradition - far cushier than the typical firm VW ride - yet handling remains respectable. Plus, there are no fewer than three engines to choose from: a distinctive (if thirsty) inline-5, an exceptionally efficient 2.0-liter "TDI" turbodiesel 4-cylinder, and a throaty 3.6-liter V6 that gives the Camry's V6 a run for its money. Standard features are another strength, as Bluetooth and a navigation-style display screen for the audio system come with every Passat. Hey, we Americans should be flattered that VW saw fit to build a Passat to our tastes, and the early returns suggest that the Germans hit this one out of the park.