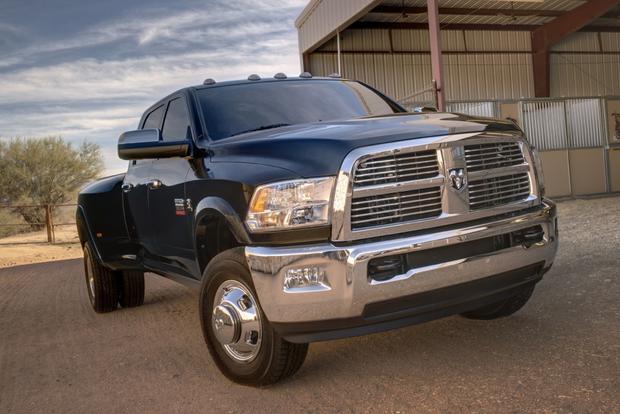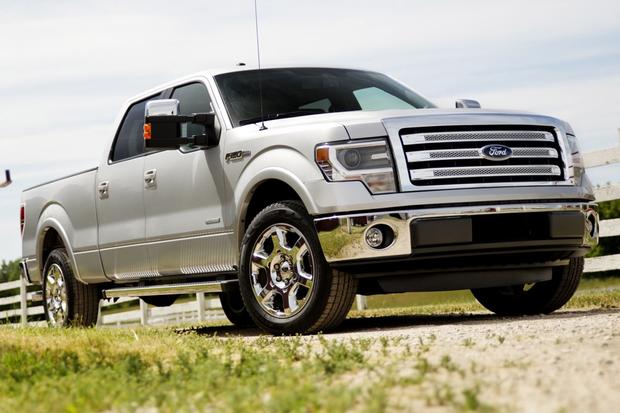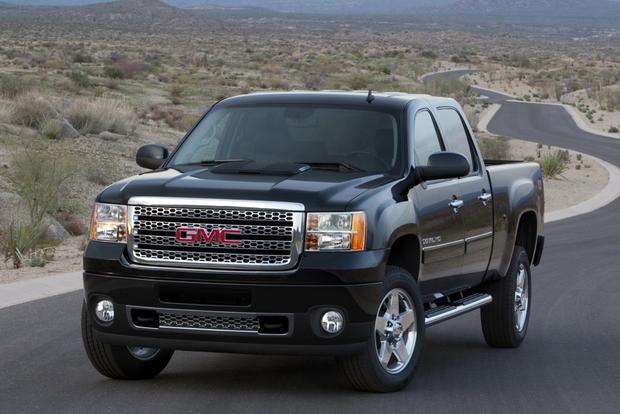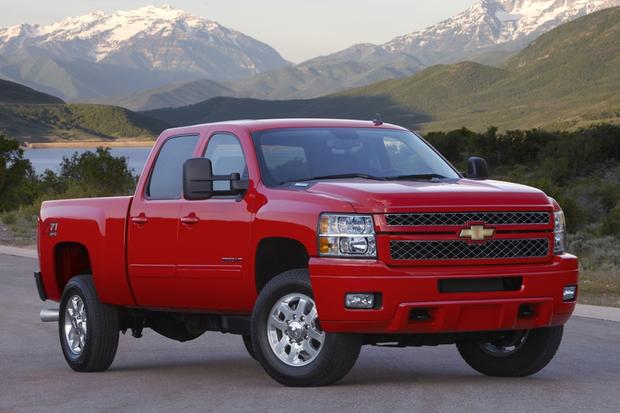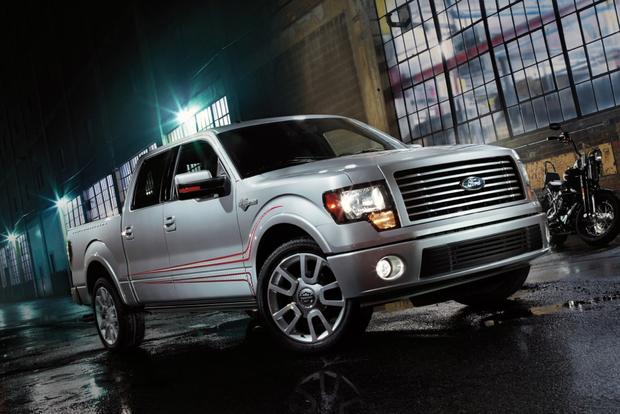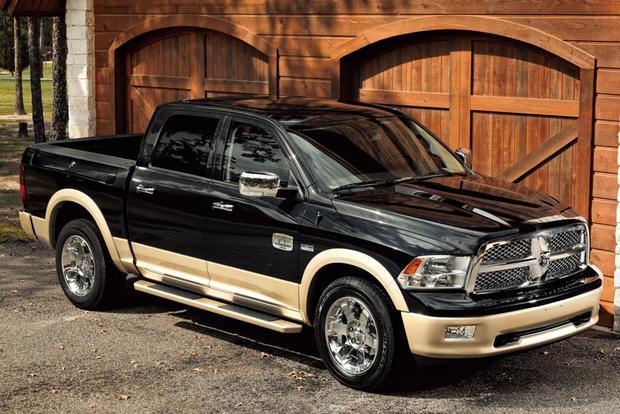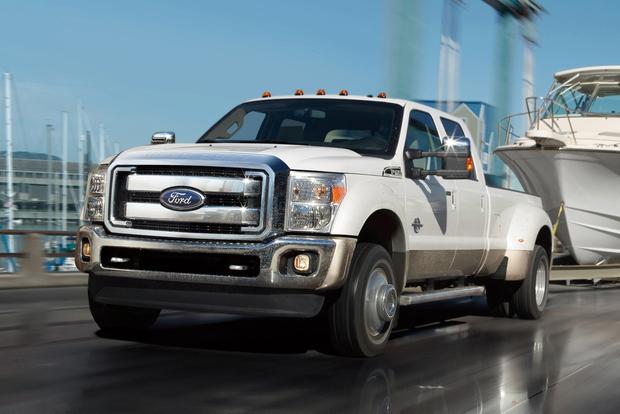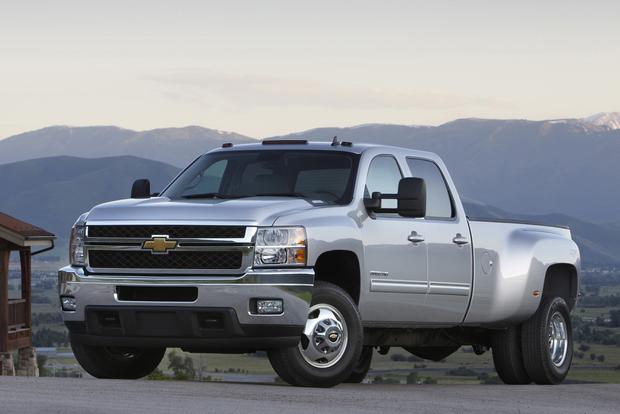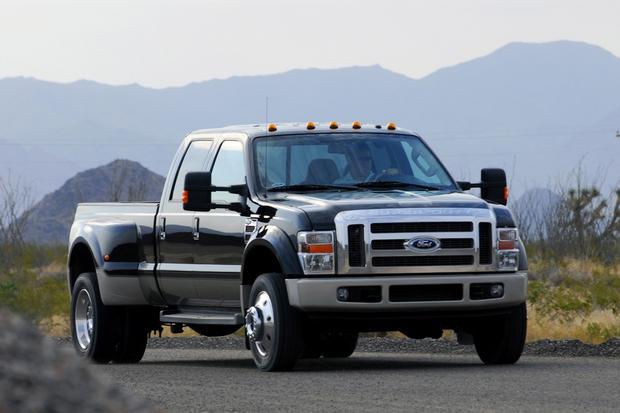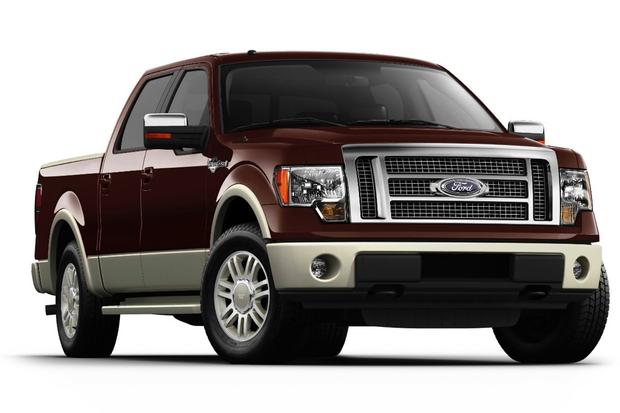 If you're looking for a pickup that will be worth big bucks in three years, you've come to the right place. We've compiled a list of 3-year-old used trucks that earned the highest cash offers from dealers using Autotrader.com -- a free service that gives you a quick cash offer for your used car. That's useful if you want a quick, easy way to sell your car. Just remember: These numbers are based on no-haggle trade-in prices, not retail values.
1. GMC Sierra HD Denali
It's no surprise that the GMC Sierra HD Denali tops our list of pickups with the highest Autotrader.com. The pickup is one of the most expensive pickups on the market, owing to its status as possibly the ultimate luxury truck. That's especially true of the monstrous 6.6-liter diesel model, which garnered top honors in our Trade-In Marketplace results with an average offer price of just over $39,000.
Find a used GMC Sierra HD for sale
2. Ford F-250 King Ranch
The F-250 King Ranch may not offer the same panache as the Sierra Denali, but it certainly boasts impressive capabilities. That's all due to its enormous 6.7-liter diesel powertrain, which can pull just about anything thanks to its 677 lb-ft of torque. Autotrader.com offers on 3-year-old F-250 King Ranch models averaged around $37,500, making the pickup the second-most valuable used model on our list.
Find a used Ford F-250 for sale

3. Ford F-150 Harley Davidson Edition
The Harley Davidson F-150 is a highly sought-after model for many reasons. Among them are a limited production run, unique and appealing badging and, most important, a luxurious look both inside and out. Of course, it doesn't hurt that the trucks are viewed as the ultimate accessory among Harley owners -- and those who wish they were Harley owners. Offer prices for 3-year-old models averaged around $36,600 through the Autotrader.com tool.
Find a used Ford F-150 for sale
4. Ford F-250 Lariat
The luxurious F-250 Lariat slots just below the F-250 King Ranch in Ford's hierarchy of luxury trim levels -- so it only makes sense that the Lariat would fall just below the King Ranch on our list, as well. And that's precisely where it falls, with offer prices averaging around $36,300 for a 3-year-old model. In addition to strong used values, the Lariat benefits from a long list of high-end luxury features not normally found in a pickup, such as Ford's SYNC infotainment system, dual-zone climate control and supple leather upholstery.
Find a used Ford F-250 for sale
5. Chevrolet Silverado 3500HD LTZ
The Silverado 3500HD LTZ has much in common with the Sierra Denali featured in the top spot on our list. But it doesn't boast the upscale Denali name -- or some of that truck's standard features -- which is why it takes the fifth slot with a trade-in value of $35,800. Nevertheless, the Silverado 3500HD LTZ is still a highly capable pickup with a long list of high-end, luxury-car-level amenities.
Find a used Chevrolet Silverado 3500HD for sale
6. Ford F-350 King Ranch
The larger and more expensive F-350 King Ranch actually slots below its F-250 King Ranch sibling on our list of 3-year-old trucks with the highest trade-in value. It's hard to say exactly why, though we expect the answer has to do with usage and mileage: Many F-350 models are driven long distances and used for workhorse duty, so their condition may not be the same as the smaller F-250. Still, at $34,900, the F-350 King Ranch's trade-in value is a strong one.
Find a used Ford F-350 for sale
7. Ford F-150 Lariat
The F-150 Lariat joins its F-150 Harley Davidson sibling as the only two light-duty pickups on our list of the 10 best 3-year-old trucks by trade-in value. But the inclusion of both models isn't surprising, considering their high sticker prices, desirable packaging and long list of standard equipment. Lariat shoppers are also unlikely to drive long distances or use their trucks for major workhorse duty, thus preserving the good condition. The F-150 Lariat's average trade-in offer was around $34,700.
Find a used Ford F-150 for sale
8. Chevrolet Silverado 2500HD LTZ
Unlike Ford's F-Series Super Duty trucks, the Silverado Heavy Duty line enters our list as you might expect: first with the 3500 model, then with the smaller 2500. Like its 3500 sibling, the Silverado 2500HD is a sought-after pickup that mixes luxury with incredible capability -- and that's why the upscale LTZ model takes eighth place on our list with an average trade-in offer of $34,200.
Find a used Chevrolet Silverado 2500HD for sale
9. Ram 2500 Laramie Longhorn
Ram's pickups don't quite secure the trade-in offers of their domestic rivals, but that doesn't mean the Ram Laramie Longhorn is unwanted by dealers looking for trade-ins. On the contrary, the heavy-duty pickup still earned an average offer of $34,100 -- a strong figure undoubtedly bolstered by its 6.7-liter diesel V8 that offers best-in-class towing capacity.
10. Ram 3500 Laramie
Finishing just behind the Ram Laramie Longhorn is the Ram 3500 Laramie, a heavy-duty pickup that combines class-leading towing capacity with extravagant cabin luxuries. Meant to be a vehicle you can enjoy on the range and on a cruise through town, the average Autotrader.com offer on a Ram 3500 Laramie is around $34,000 -- just a shade behind the more upscale but less capable Ram 2500 Laramie Longhorn.
What it means to you: Our list of the 10 most valuable 3-year-old used trucks outlines which models will command the highest prices when it comes time to upgrade to a newer model.