Top Cars
10 Must-Experience Car Interiors Under $40,000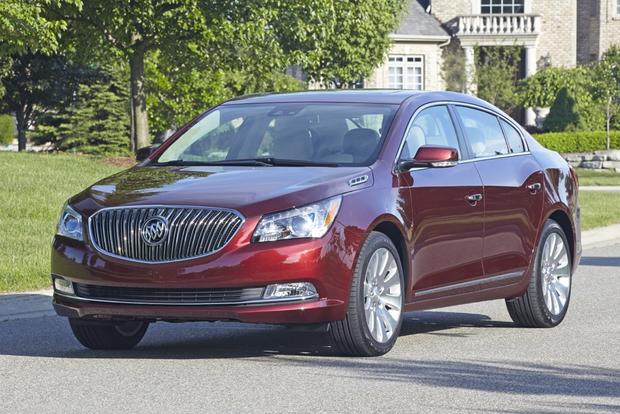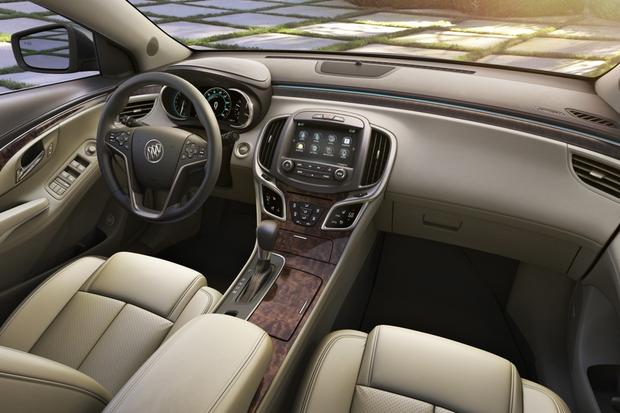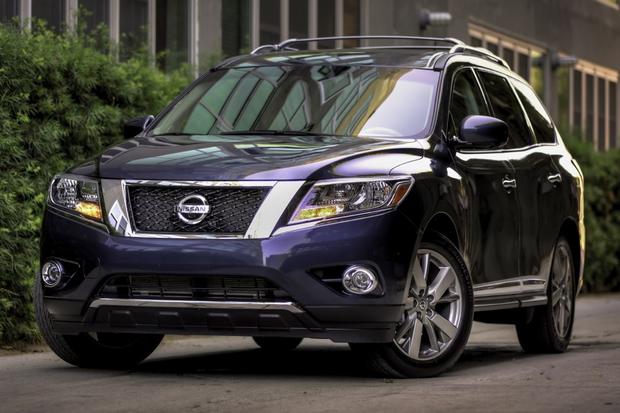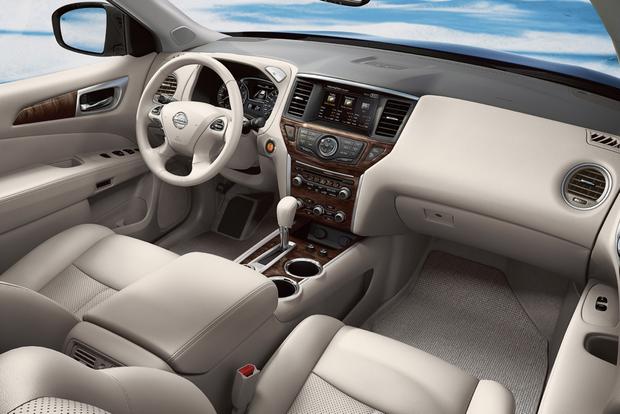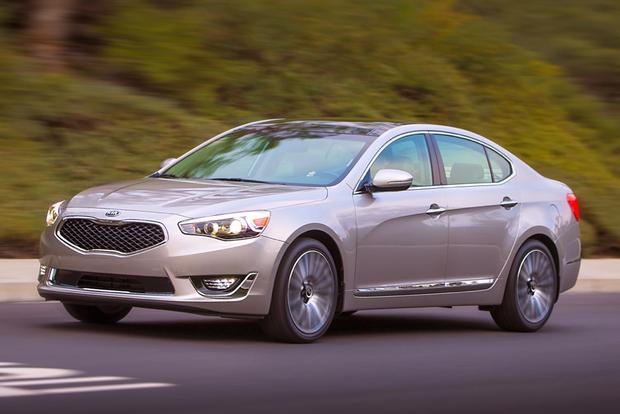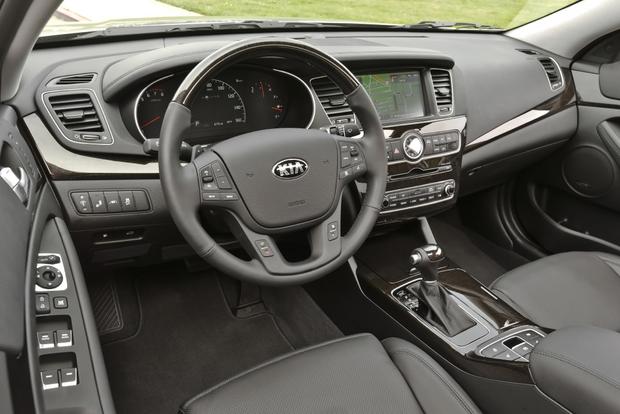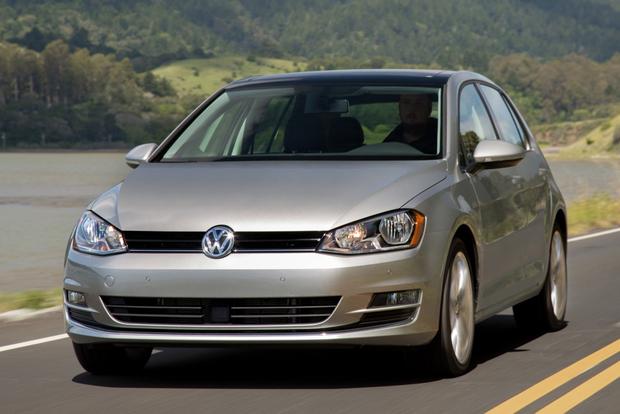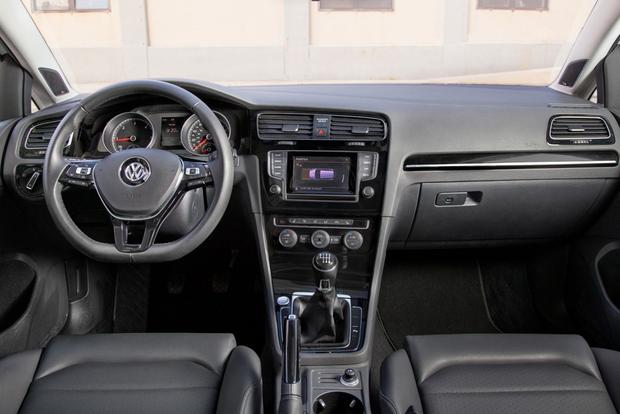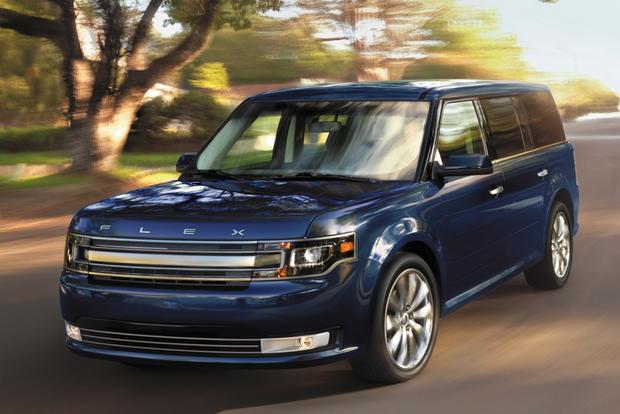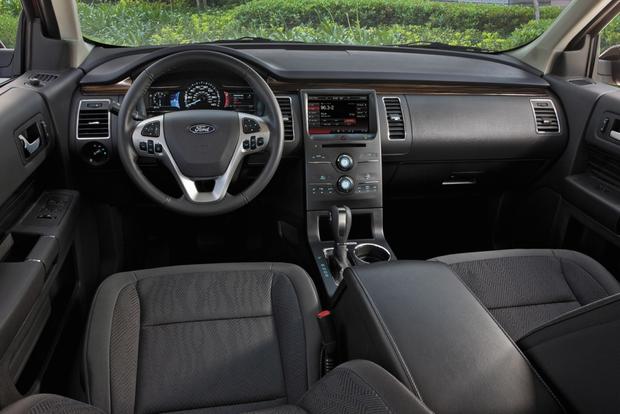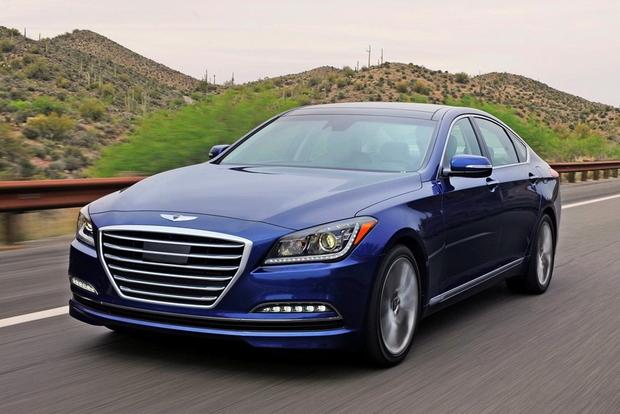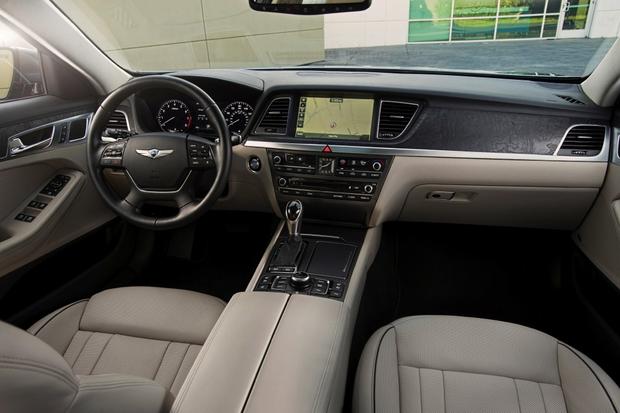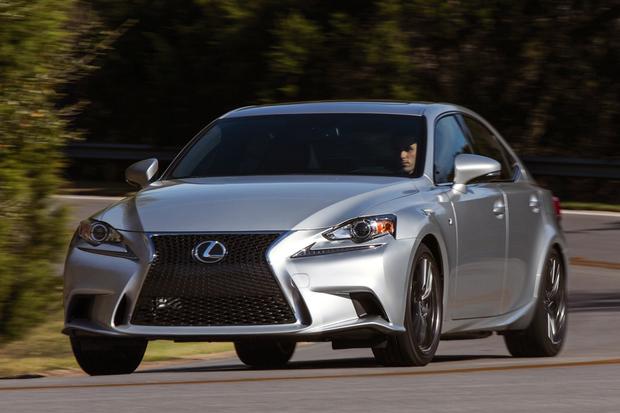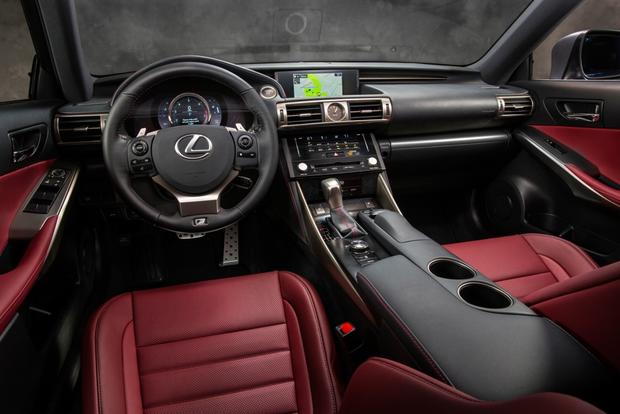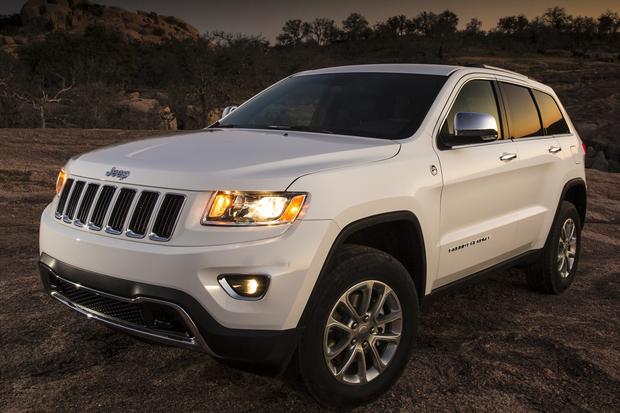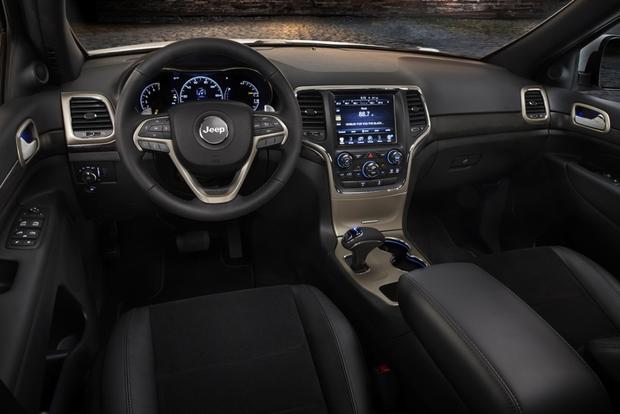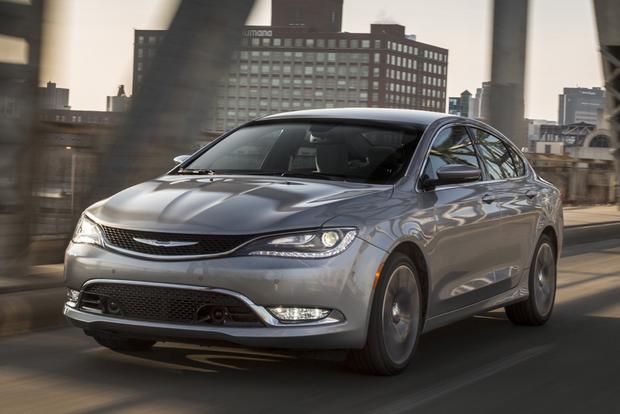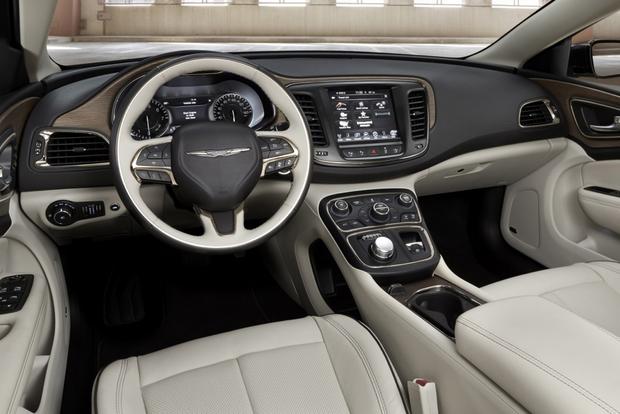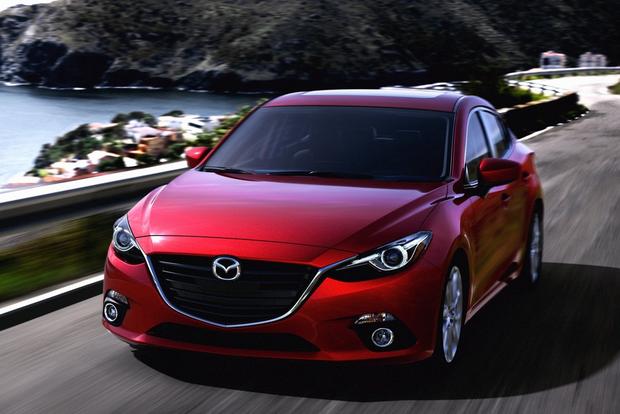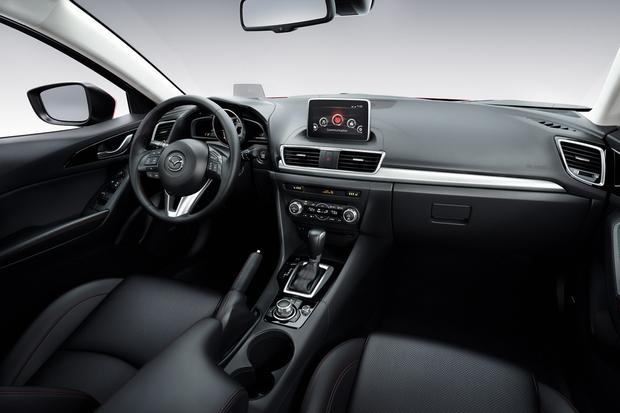 When you're car shopping, it's easy to get lost in all of the facts and figures. Whatever you do, don't forget the importance of car interiors to the ownership experience. While it's all well and good when a car looks great on the outside or accelerates quickly when you punch it, if the interior doesn't make you feel like a million bucks when you plop down inside, there may be a better match for you at a different dealership. To help guide your search, we put our heads together and came up with a handy list. Here are the 10 coolest cabins for under $40,000. But don't just take our word for it -- go and test them out for yourself.
Volkswagen Golf
The Golf is all new for 2015, and if you're a VW fan, that could be cause for concern. Why? Because last time VW redesigned the Golf's sedan sibling, the Jetta, it showed up with lower-quality materials inside and generally less pizzazz. But fear not, Golf lovers -- if anything, the latest Golf has the nicest cabin yet. The supple, well-contoured dashboard wouldn't look out of place in an Audi, and VW has upped its game with a high-resolution 5.8-inch touchscreen that comes standard on every trim level. The Golf may compete with economy cars, but there's nothing about these car interiors that feels low-cost.
Find a Volkswagen Golf for sale
Chrysler 200
When FIAT bought Chrysler a few years ago, redesigned interiors started popping up across the Chrysler family. But in the case of the prior-generation 200, that was like putting lipstick on the proverbial pig -- even FIAT's style mavens couldn't fully mask the shortcomings underneath. The 2015 Chrysler 200, however, is a completely different car. The new 200 received FIAT input from day one, which is evident in its sleek, tastefully trimmed cabin. The car's upholstery and dashboard trim are convincingly upscale; so is the rakish center panel that houses the climate controls and rotary-style shift knob. What's more, its 8.4-in touchscreen is one of the best in the business.

Hyundai Genesis
Does the reinvented 2015 Genesis really cost less than $40,000? Only if you can find a base V6 model with no options -- because even that one goes for over $38 grand. But the new Genesis' interior is so impressive that we had to mention it here. From richly textured panels to an executive-class dash with crisp and remarkably intuitive infotainment screens, this car's got it going on like no Hyundai before it. In fact, it compares pretty well to the Lexus LS 460, which costs almost twice as much to start. Load up a Genesis with the Ultimate package and 420-horsepower V8, and it's still more than $15,000 cheaper than a base LS.
Find a Hyundai Genesis for sale
Ford Flex with MyFord Touch
The Flex may be one of the elder statesmen among large 3-row crossovers, but consistent updates have kept everything about this car fresh -- including its interior. One of the most notable updates to the Flex has been the MyFord Touch infotainment suite, which has been available in the car for a few years now. MyFord Touch transforms the car's entire control layout with its beautifully rendered touchscreen, futuristic touch-panel climate buttons and dual configurable LCD screens in the instrument cluster. Plus, the optional Sony stereo really brings the bass. And to top it off, the Flex has always had some of the best interior materials in this class, with plastics and trim pieces that could work double-duty for Lincoln.
Kia Cadenza
Wait a minute, wind that back -- the Cadenza's on this list and the Toyota Avalon isn't? That's right, the votes are in, and the challenger has beaten the incumbent at its own game. The Avalon's perfectly nice, of course, but if you want classy surfaces, restrained design and user-friendly infotainment, the Cadenza's cabin wins by a nose. The Avalon's cabin looks nicer in pictures, but the Cadenza really delivers when you start pressing buttons and firing up the heated rear seats. In addition, its overall look seems more cohesive, and the available LCD gauge display is better than what Jaguar offers for thrice the price. Kia even throws in an analog clock to emphasize the Cadenza's premium aspirations.
Buick LaCrosse
The Buick LaCrosse is all the rage in China these days, and when you settle down behind the wheel, it's not hard to see why. Look at the way the door panels flow dynamically into the dashboard, and notice the high center console that rises seamlessly to meet the dash. Your preconceived notions about Buick might lead you to expect a staid and stolid layout, but in fact, the LaCrosse offers one of the most adventurous and modern cabins in this class -- with materials made to an impressively high standard. It's got the technology, too, thanks to the 2014 addition of Buick's latest IntelliLink touchscreen with smartphone integration.
Find a Buick LaCrosse for sale
Mazda3
If there's one small car that really rivals the Golf for cabin quality, it's the Mazda3. The understated dashboard with its available dual-zone automatic climate control takes a page right out of BMW's book, utilizing minimalist design and rich materials to great effect. We also like the optional user-friendly infotainment screen that sprouts out of the dash-top, reminding us of -- you guessed it -- the BMW 3 Series. You can operate this screen by touch, but there's also a rotary control knob between the seats that further evokes Bavaria's finest. And when you grip the small-diameter steering wheel and slide the shifter into gear, you really do feel like you're driving a European sport compact. The 3 is the rare small car that's genuinely appealing no matter how much money you're bringing to the table.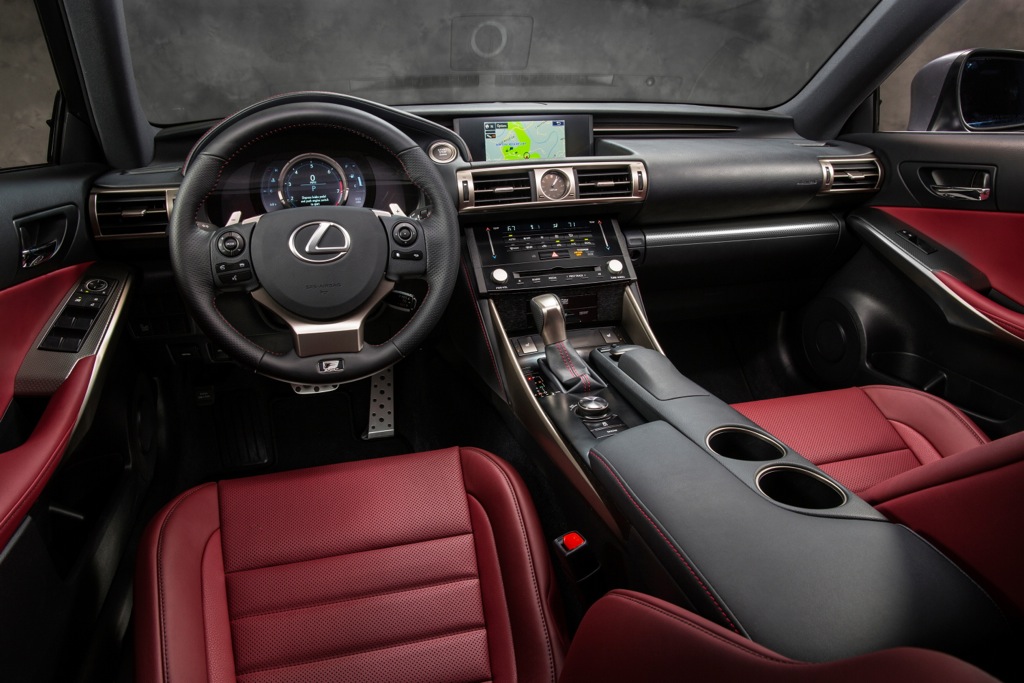 Lexus IS
Redesigned for 2014, the IS went from forgettable to fantastic on the interior front. Gone is the outdated infotainment system of yesteryear, replaced by an available high-definition widescreen display paired with Toyota's innovative, mouse-like Remote Touch Interface. The materials are as supple and substantial as anything you'll find in an A4 or 3 Series, while the sharply angled central control panel boosts the IS's cachet. We love the meaty 3-spoke steering wheel, too. As for the front seats, they're so firm and supportive in all the right places that it's like Porsche made them for Lexus as a favor -- and they come standard, even on the entry-level IS 250.
Jeep Grand Cherokee
Ten years ago, we couldn't have predicted that the Chrysler group would hold two of the 10 spots on this list. But that's what happens when you maintain your value proposition and add so much interior quality and style. Although the Grand Cherokee starts at a modest $30,000 or so, it's got the cabin of a much more expensive vehicle, serving up the kinds of soft-touch surfaces and low-gloss plastics that are typically found in full-bore luxury SUVs. All trims except the base Laredo get the excellent 8.4-in "uConnect" touchscreen, and there's a new 7-in configurable instrument display that makes the Grand Cherokee an even tougher rival to more expensive imports. You can even get a Blu-Ray rear entertainment system with HDMI connectivity.
Find a Jeep Grand Cherokee for sale

Nissan Pathfinder
Opinions vary on the Pathfinder's recent transition from truck-like SUV to car-based crossover, but one thing's for certain: This is the nicest Pathfinder interior ever -- and by a long shot. Indeed, after a few miles in the saddle, you might start to question the point of the Pathfinder's uptown platform-mate, the Infiniti QX60. They use essentially the same tried-and-true infotainment interface, and the Nissan's dashboard and door materials sacrifice little compared to those of the Infiniti. Moreover, if the Pathfinder's 13-speaker Bose stereo sounds worse than the QX60's audio setup, it's news to us -- we just can't hear the difference. The Pathfinder also stacks up well within its segment, evincing a higher standard of quality than most family-friendly crossovers.
Find a Nissan Pathfinder for sale
AutoTrader Says:
You might not think of a car's interior as a potential make-or-break feature, but the truth is, you'll be spending a lot of time in there -- so it's worth paying close attention to which models suit you best.