Top Cars
10 Must-Shop Cars Under $25,000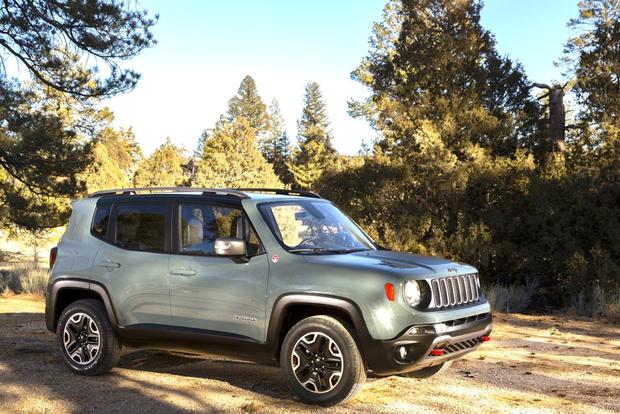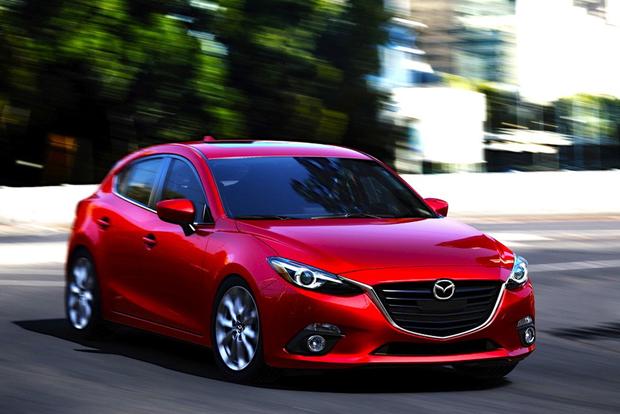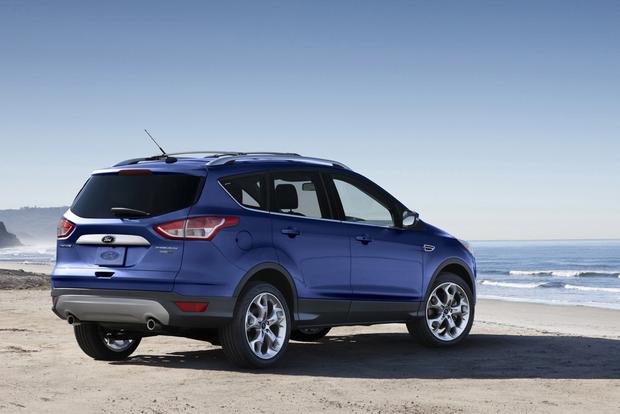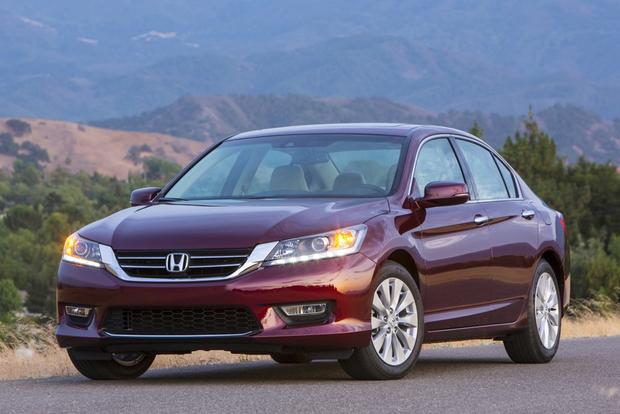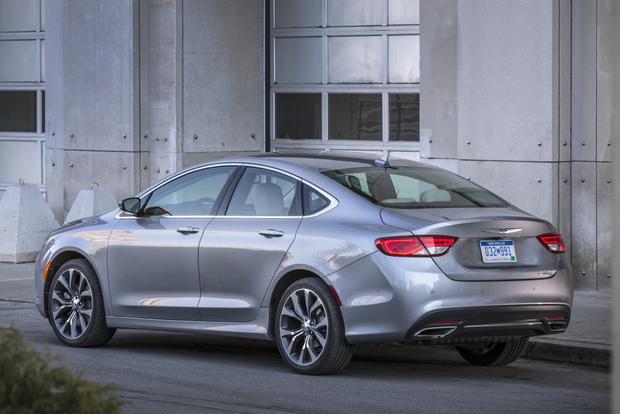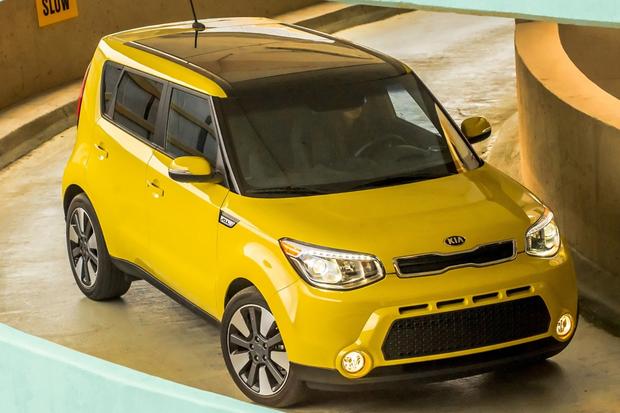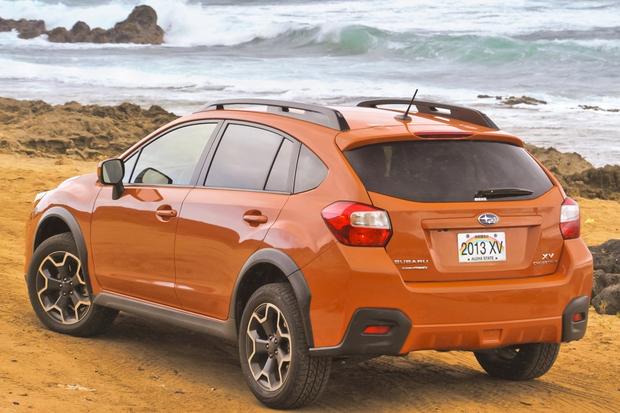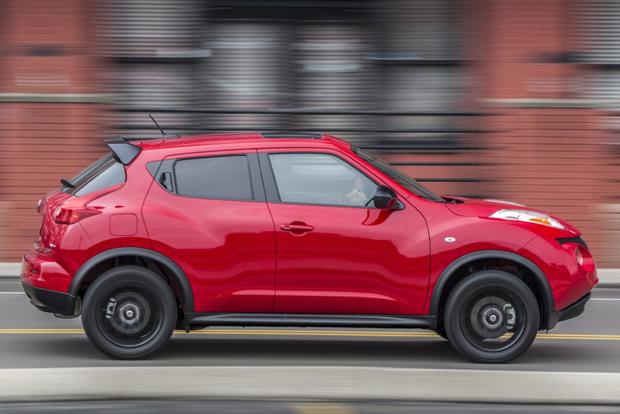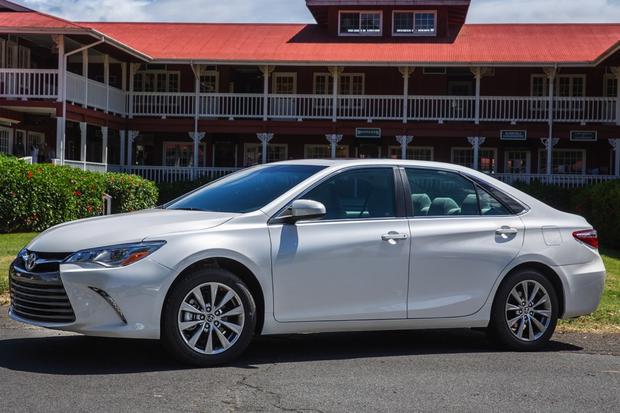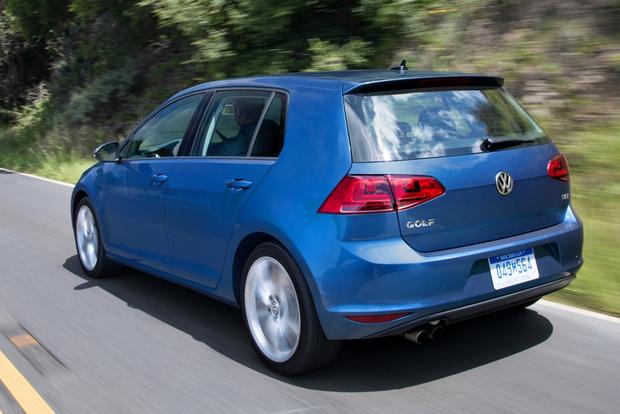 When we sat down to make this list, we were concerned that there wouldn't be enough good cars under $25,000 to fill it up, but as our pool of candidates grew larger, we realized that this price bracket has a lot more to offer than we expected. Of course, you can drop six figures on opulent luxury cars that drive themselves, but you don't really need more than what these 10 vehicles on our list provide. Technology, versatility and excellent driving dynamics have all trickled down to the affordable end of the spectrum. It's a great time to be shopping for a new car. Without further ado, here are AutoTrader's 10 must-shop cars for $25,000 or less.
Volkswagen Golf
Redesigned for 2015, the Golf hatchback is slightly larger and more luxurious, with a new 1.8-liter turbocharged 4-cylinder engine that replaces the previous generation's unloved 5-cylinder. The amount of miles per gallon has skyrocketed to the mid-30s on the highway, yet the turbo 4-cylinder is just as powerful as the engine that it replaces. The fit and finish remain exemplary, and on the road, the Golf drives more like an Audi than an economy car. If you want more mpg, get the incredibly efficient TDI diesel model. If you are looking for extra pep, the high-performance GTI starts around $25,000.
Find a Volkswagen Golf for sale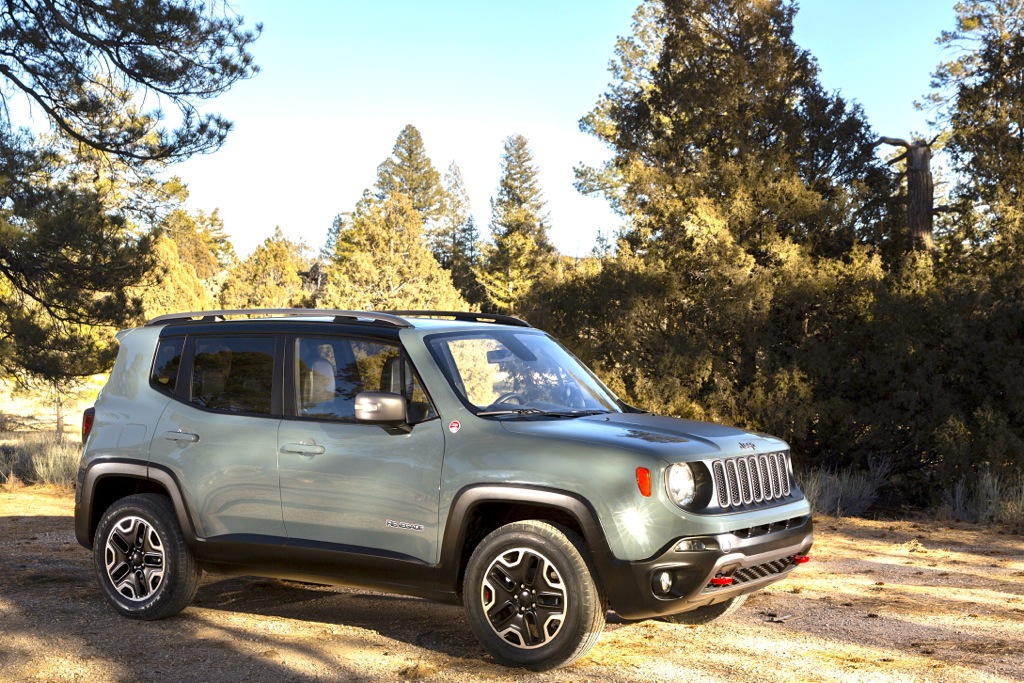 Jeep Renegade
Hot on the heels of the reinvented Cherokee crossover, the diminutive Renegade gives Jeep a presence in the cute category with its Wrangler-inspired styling. Loosely based on its corporate cousin from FIAT, the 500L, the Renegade has naturally received Jeep's Trail Rated treatment, with the Trailhawk model boasting a lifted suspension, skid plates and low-range 4-wheel drive. Most folks will keep it on the pavement, though, so the Renegade's ready with a zesty, yet fuel-efficient, 1.4-liter turbo 4-cylinder, standard Bluetooth and even an available dual-panel sunroof that can be removed entirely for a convertiblelike experience.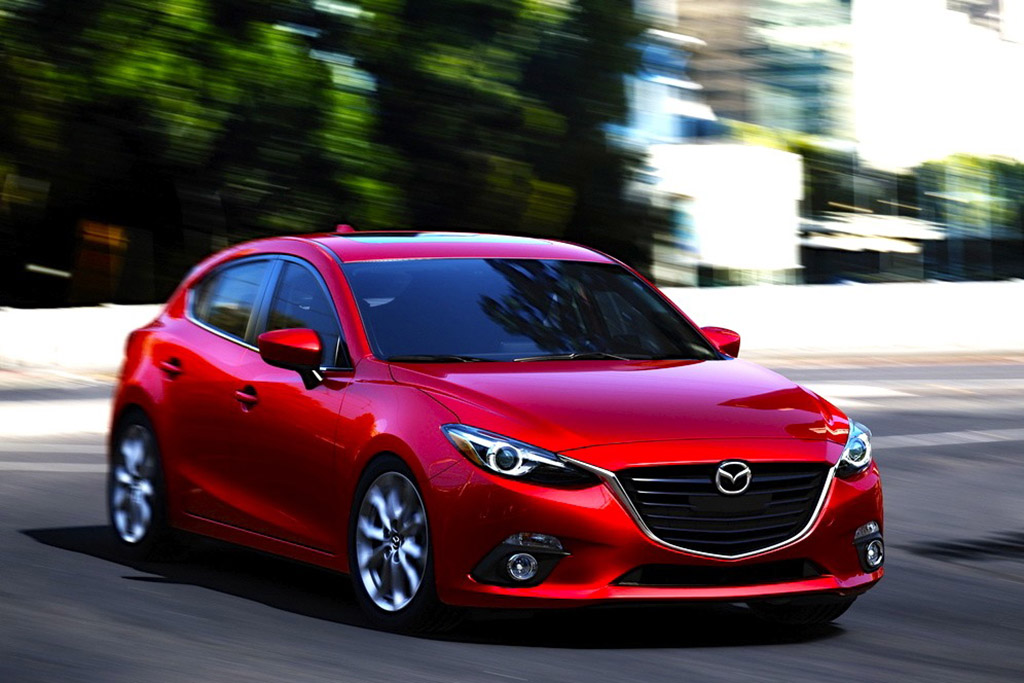 Mazda3
Following a complete overhaul for 2014, the Mazda3 has become one of the best all-around cars on the road. Whether you choose the base 2-liter 4-cylinder or the stronger 2.5-liter version, 40 mpg is a realistic expectation at highway speeds. On the other hand, the Mazda3 represents more than just sipping gas. It drives like a BMW, with tight steering and excellent body control, and the sporty, richly trimmed dashboard is also reminiscent of Munich's finest. Available as a sleek sedan or practical 4-door hatchback, the Mazda3 is hard to resist for the price.

Ford Escape
The current Escape isn't as new as some vehicles on this list, but we're still having a hard time finding anything wrong with it. Sharing its platform for the first time with the Euro-market Ford Kuga, the Escape has impeccable road manners, feeling less like a crossover than a luxury hatchback that's a few inches taller than normal. A pair of turbocharged 4-cylinder engines gives it a nice blend of power and fuel efficiency, with the 1.6-liter version biased toward the latter and the upmarket 2-liter toward the former. We also like the roster of available technology, including a foot-activated power tailgate and MyFord Touch with beautiful display screens and vast capabilities.
Honda Accord
Is there a better car for all occasions than the Accord? It's seriously roomy inside, so even tall folks will be content in back. Despite those generous dimensions, it gets up to 36 mpg with the standard 4-cylinder engine, which incidentally has plenty of juice at 185 horsepower (189 hp in the Sport trim). On the road, the Accord's a great highway cruiser, but it's also at home on winding secondary roads where all of its major controls come together in perfect harmony. And unlike the previous Accord, the current model looks great inside and out. What's not to like?
Chrysler 200
The old 200 was known as the car that you hoped to avoid at the rental counter, but Chrysler's doing its best to make you forget about that with the new generation. The 200 has been totally redone, ditching the old styling in favor of sleek, windswept lines on the outside and a rakish, cockpitlike dashboard that wraps around the driver. The excellent Uconnect 8.4-inch touchscreen is available, as is all-wheel drive -- a rare perk in this segment. Thanks to its high-quality interior materials and its sophisticated ride and handling, the new 200 has nothing in common with its predecessor apart from the name. It's a must-drive if you're shopping for a family sedan.
Kia Soul
While Kia's funky hatchback has always been known for its looks, the current second-generation Soul is making a name for itself in other ways, too. Gone is the cut-rate interior of yesteryear, replaced by a modern, high-tech layout with rich surfaces that remind us of Volkswagen's finest. There are features galore on the options list, including an enormous panoramic sunroof, an Infinity audio system, a navigation system and xenon headlights. One thing that hasn't changed is the roomy back seat. For a compact hatchback, the Soul has a ton of passenger space. To top it all off, the Soul is still incredibly affordable, with well-equipped versions readily available for $20,000 or less.
Subaru XV Crosstrek
Crossovers are all the rage at the moment, but what if you don't want a full-on utility vehicle? What if you could have all of a crossover's benefits in a vehicle that's more like a compact car? The XV Crosstrek is designed to fill this niche. Based on the well-received Impreza hatchback, the all-wheel-drive Crosstrek gets a 3-in suspension lift for a whopping 8.7 inches of ground clearance, so you'll have no trouble navigating light-duty trails. Also, the Crosstrek's body is basically like that of an Impreza, so it feels more like a car from behind the wheel. There's nothing intimidating about it at all, and with up to 33 mpg on the highway and excellent safety scores, plus an available hybrid version that's within shouting distance of our $25,000 ceiling, the Crosstrek is an intriguing alternative to the status quo.
Find a Subaru SV Crosstrek for sale
Toyota Camry
The Camry that we have our eye on is the new-for-2015 model, which boasts dynamic styling, LED running lamps and a new dashboard with an attractive 4.2-in thin-film-transistor display between the gauges. Toyota's been talking about making the Camry more exciting for years, and it looks like they've finally done it. In addition to the usual trim levels, there's an XSE model with saucy 18-in wheels, a firmed-up suspension and sharper steering. Like before, you'll have a choice of a 2.5-liter 4-cylinder engine, a 4-cylinder hybrid and Toyota's peerless 3.5-liter V6, but this time, the Camry's proven parts come in an extremely appealing wrapper.

Nissan JUKE
Much like the Renegade discussed above, the JUKE is a pint-sized crossover that's engineered for today's urban lifestyles, where space is at a premium. Whereas the Jeep pushes the off-road angle, the Nissan is all about engaging on-road performance. The engine is an energetic 4-cylinder turbo rated at 188 hp (197 hp in the sporty NISMO model), and you can even get a 6-speed manual transmission if you want to shift yourself. Then there's the styling. Whether you love it or hate it, you have to admit that the JUKE looks like nothing else on the road.
AutoTrader Says
The truth is that there are far more than 10 appealing cars under $25,000, so this list is just a starting point. If you're looking to save some money on your next new car purchase, fear not: It's downright easy these days to find a world-class ride on the cheap.