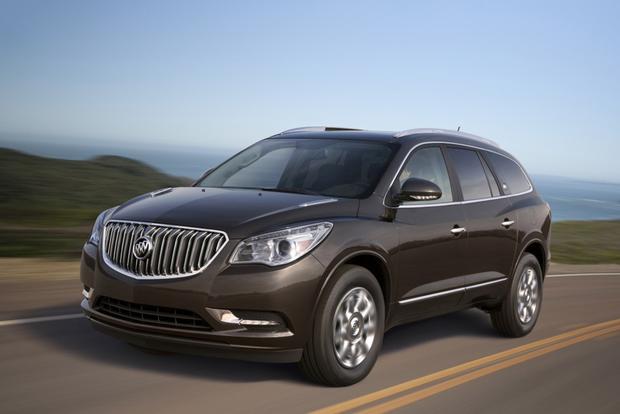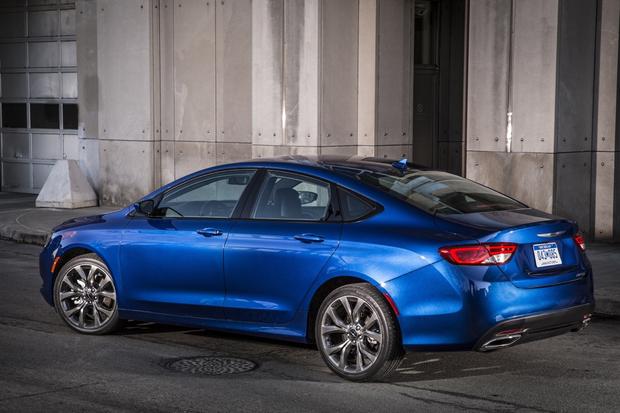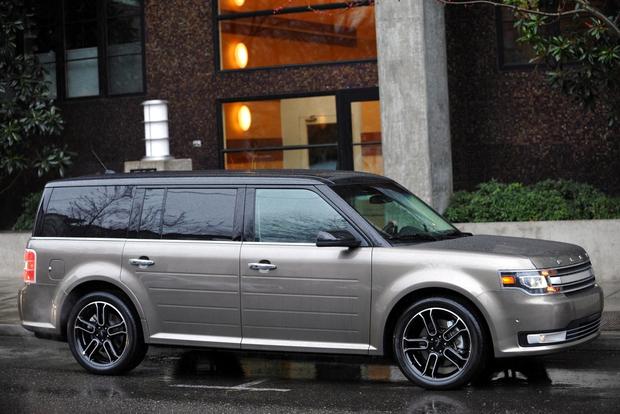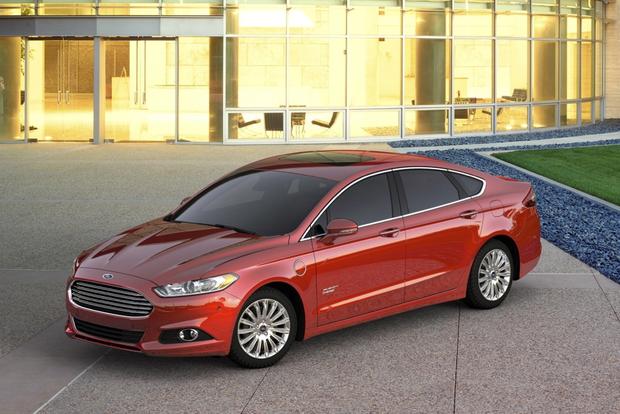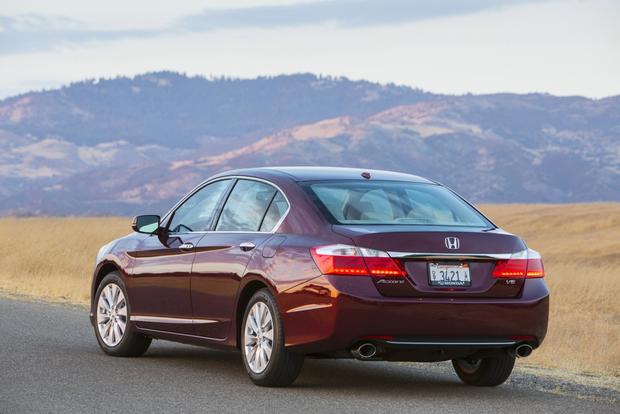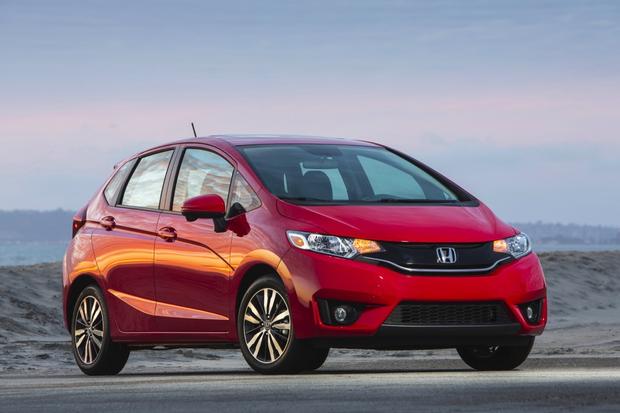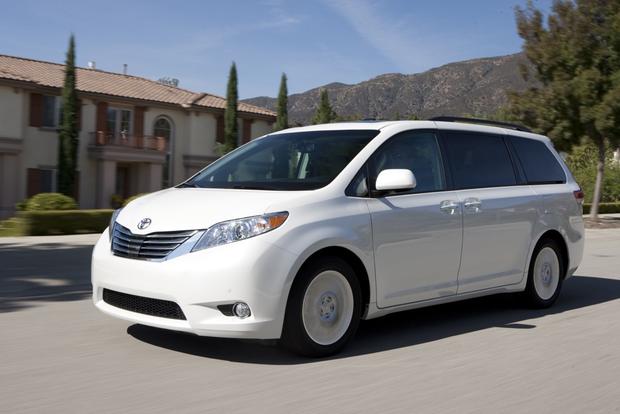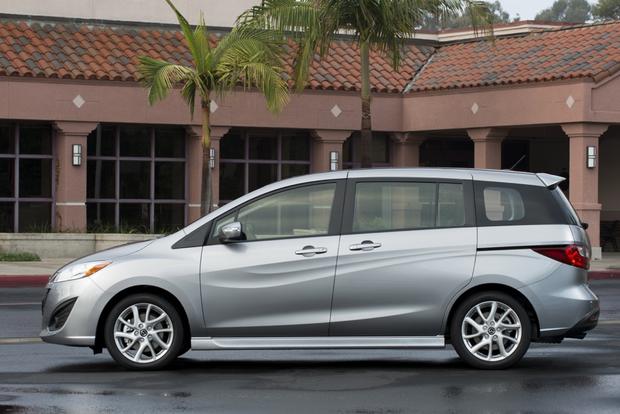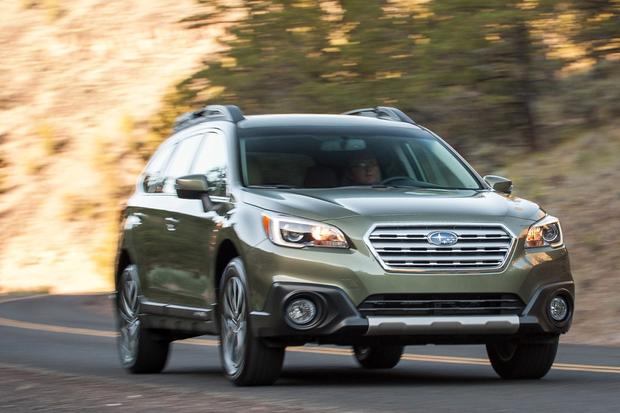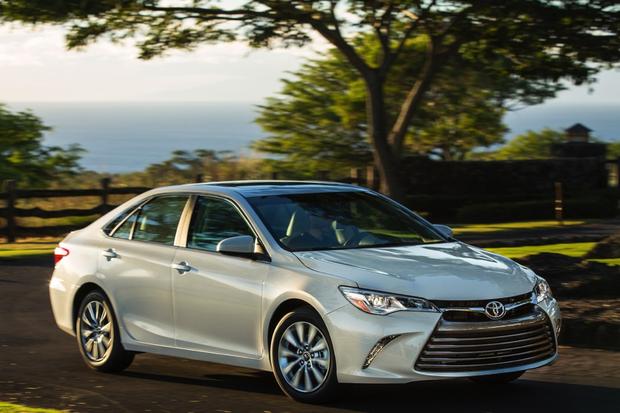 There are a lot of important factors to consider when you're searching for a new family car, from practicality and safety to value, features and interior size. Fortunately, our latest list is here to help you find the family hauler that's right for you. We've rounded up 10 must-shop family cars that you'll want to consider as you start your search. Best of all, we've included a wide range of body styles and models -- and we've even featured both new and used cars to ensure there's something on our list for all family sizes and budgets.
1. 2013 Buick Enclave
Although the Buick Enclave is a luxury SUV, 2- or 3-year-old examples trade at traditional midsize SUV prices -- around $35,000 or less, based on current AutoTrader asking prices. We especially recommend a certified pre-owned model, which features a 1-year bumper-to-bumper warranty and the balance of the original 5-year powertrain plan. The 2013 Enclave also offers a powerful 3.6-liter V6 engine, carlike handling, standard 3-row seating and fuel economy that reaches as high as 17 miles per gallon in the city and 24 mpg on the highway. Safety features are plentiful, too, with each 2013 Enclave including a standard backup camera and side curtain airbags, along with options such as a blind spot monitor and rear cross-traffic alert.
2. 2015 Chrysler 200
Although it may be hard to believe, given the brand's recent history, the latest Chrysler 200 is one of our favorite midsize sedans. Think smooth ride, roomy interior and surprisingly sharp handling -- along with available all-wheel drive and fuel economy that reaches as high as 36 mpg with the model's base-level 4-cylinder. The 200 is also one of the most technologically advanced midsize sedans, touting a truly impressive array of gadgets that range from forward-collision warning and lane-keeping assist to an automatic parking system that works on perpendicular or parallel spots. Expect prices to start around $22,500 for a base model and range well above $31,000 for a fully-equipped 200C.
3. 2013 Ford Flex
We think the Flex is likely the nicest Ford money can buy, especially if you're searching for a roomy, comfortable family vehicle. We prefer 2013 models, as they combine the crossover's latest round of updates with a price that's well below the manufacturer's suggested retail price: Used 2013 models on AutoTrader average just over $30,000, while new models can trade for well over $40,000 with options. Standard features include a 285-horsepower V6, 3-row seating and a wide range of gadgets, while the Flex's options list -- which includes a panoramic sunroof, adaptive cruise control and an automatic parallel parking system -- can turn the crossover into a luxury car. Fuel economy is also surprisingly good, with 2-wheel drive models returning up to 18 mpg city/25 mpg hwy.
4. 2015 Ford Fusion
The Ford Fusion is one of our favorite family cars thanks to an excellent combination of handsome styling, roomy interior, impressive driving characteristics and high-end features and gadgets. We also like the variety: The Fusion offers an impressive five different engines, from a base-level 4-cylinder to hybrid and plug-in hybrid variants. The best part? You can get a Fusion equipped with some truly upscale safety features, including adaptive cruise control, lane-keeping assist, rear cross-traffic alert, blind spot monitoring, an automatic parallel parking system and automatic high beams. Fusion prices start at just over $23,000 for a base model, while the plug-in hybrid Fusion Energi starts around $35,500 with shipping.
5. 2015 Honda Accord
The Honda Accord remains a top recommendation, even in the increasingly crowded -- and competitive -- world of the midsize family sedan. Generally speaking, it offers many of the same excellent traits as other midsize models on our list: a roomy interior, a comfortable ride and a wide range of features and technology. The Accord also boasts other benefits. There are hybrid and plug-in hybrid models, for example, which return some of the best fuel economy of any midsize sedan. The Accord handles better than most of today's midsize models, and there's an available, and highly innovative, LaneWatch blind-spot camera that helps keep you and your loved ones safe while you're changing lanes. If you're serious about an Accord, expect to pay around $23,000 for a base model or $30,000 for an Accord Hybrid.
6. 2015 Honda Fit
There are few better choices for the budget-minded family car shopper than the Honda Fit. Yes, the Fit is small inside, but it's bigger than most of its subcompact rivals thanks to wide seats, a tall roof and the hatchback's innovative Magic Seat technology, which creates an impressive amount of cargo space. Fuel economy is also impressive, as the Fit's 1.5-liter 4-cylinder engine returns 32 mpg city/38 mpg hwy with the available continuously variable automatic transmission. The Fit also comes with Honda's strong reputation for reliability, side curtain airbags, traction control and reasonable pricing that starts around $16,500 with shipping.
7. 2013 Mazda5
It's hard to decide whether the Mazda5 is a minivan or a compact car, but either way, we like it. Minivan practicality is one reason: In addition to offering a tall roof with lots of head room, the Mazda5 boasts dual sliding doors and 3-row seating for up to six people. The Mazda5 also touts compact-car fuel economy, with its standard 2.5-liter 4-cylinder returning more than 20 mpg city and nearly 30 mpg hwy. You should have no trouble finding a well-equipped, low-mile Mazda5 on AutoTrader for around $15,000 or less.
8. 2015 Subaru Outback
The newly redesigned Subaru Outback marks the latest incarnation of one of our favorite cars. That's because the Outback combines SUV traits like all-wheel drive, raised-ground clearance and lots of cargo room with car-like handling and fuel economy of up to 25 mpg city/33 mpg hwy. The latest Outback also boasts a wide range of high-tech features, including a substantially updated infotainment system and one of the best safety-related option packages on the market. The Outback's reasonable base price of around $25,500 only seals its fate as one of the best family car contenders on the market today. Thinking about a RAV4, a CR-V or an Escape? Try this before you sign the papers.
Find a Subaru Outback for sale

9. 2015 Toyota Camry
The Toyota Camry is heavily updated for 2015 to offer a totally new look, new body panels, a revised interior and a smoother, quieter ride. It succeeds on all points -- and it retains the benefits that have routinely made the Camry popular. These include reasonable pricing (it starts under $24,000 with shipping); excellent fuel economy (4-cylinder models return 25 mpg city/35 mpg hwy, while Hybrid versions can hit 40 mpg city and nearly 40 mpg hwy); and notorious Toyota dependability. The Camry also offers a wide range of safety features, including several new-for-2015 optional items -- in addition to a 5-star overall National Highway Traffic Safety Administration crash-test rating.
10. 2012 Toyota Sienna
The popular Toyota Sienna has just been updated for 2015, and that means you can likely get a good deal on the outgoing body style. Indeed, the 2012 Sienna is available on AutoTrader for an average price of around $25,000 -- not bad for a nearly new minivan with a lot of life left. But value isn't the only reason we recommend the Sienna. We also like its powerful standard V6, roomy interior, reputation for dependability and available all-wheel drive. Well-equipped Sienna models even offer dual sunroofs, keyless access with push-button starting, leather upholstery and a JBL surround-sound system, making them surprisingly luxurious for a family car.