Top Cars
10 Must-Shop Fuel-Efficient Vehicles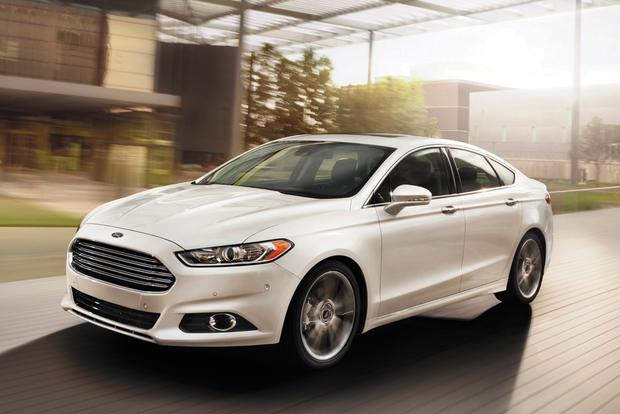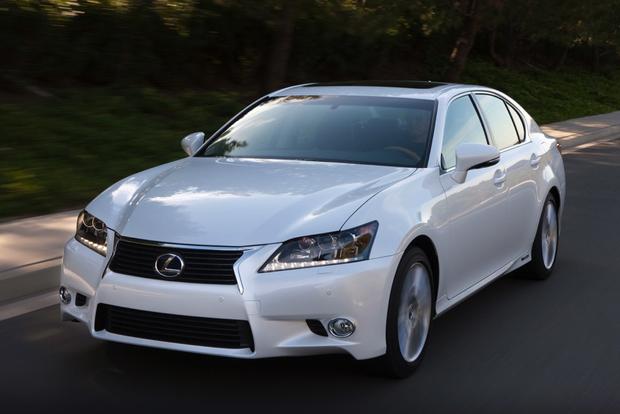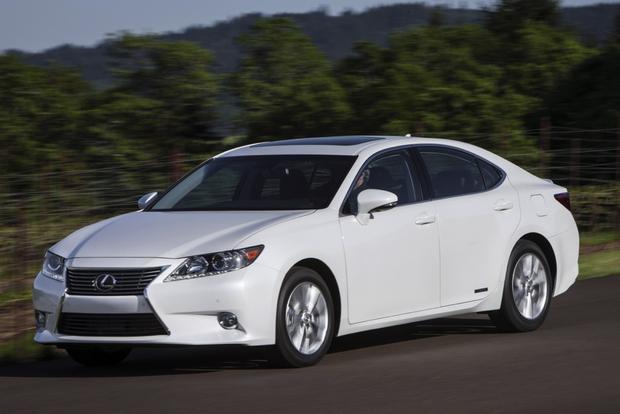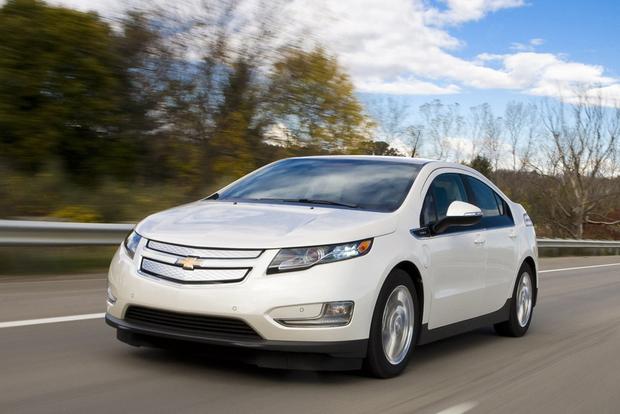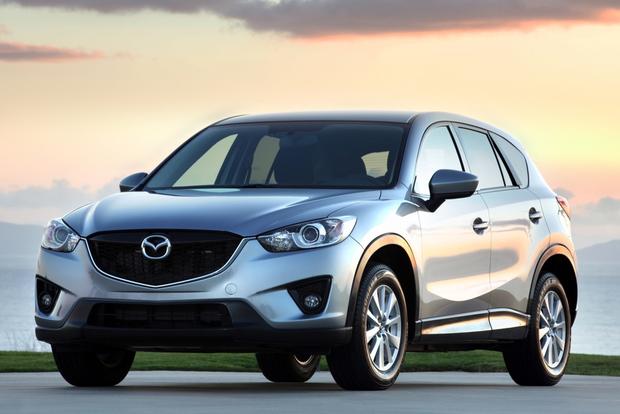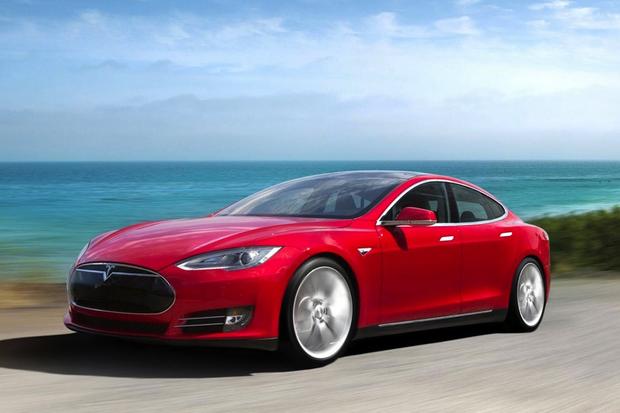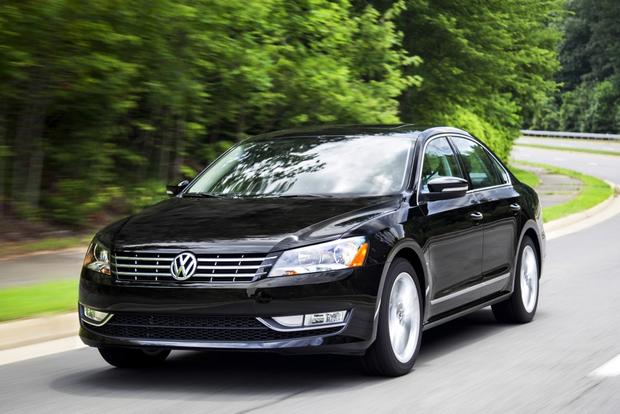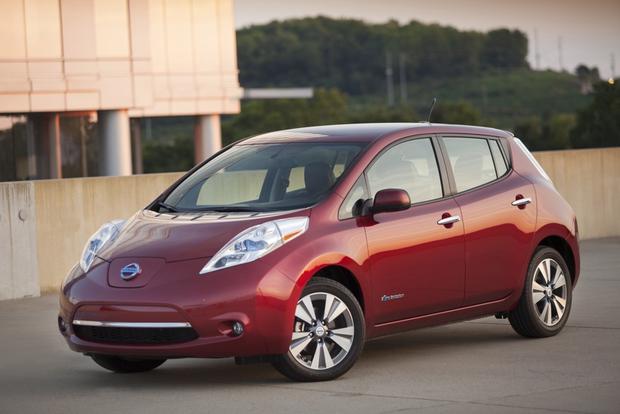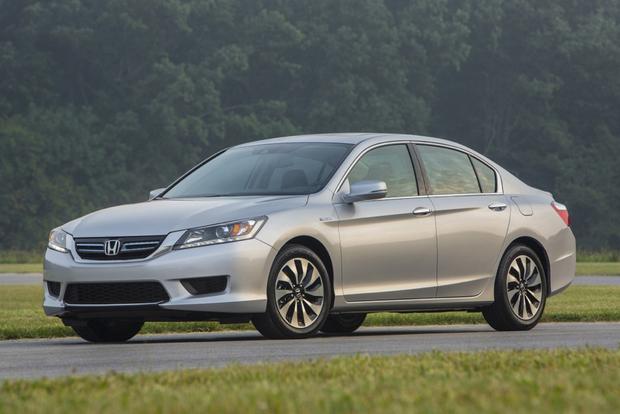 Interested in getting better gas mileage? If so, you've come to the right place. We've listed 10 of our favorite fuel-efficient vehicles, each of which use as little gasoline as possible, or in some cases, no gasoline at all. We've also made sure to include a variety of vehicles that employ a wide variety of powertrains to make sure our list includes something for everyone.
Chevrolet Volt
The Chevrolet Volt is a popular midsize plug-in hybrid that offers a practical 5-door hatchback body style. It also offers enough battery power to travel around 35 miles on electricity alone. But because the Volt is a plug-in hybrid, you won't need to rearrange your life to fit into those 35 miles, since the Volt's total range, including electricity produced by its gasoline engine, is nearly 400 miles. In addition to its environmentally friendly powertrain, the Volt also fits in a long list of equipment, including a remote starter, a 7-inch touchscreen, Bluetooth and automatic climate control. And it's all available starting around $35,000.
Ford Fusion Hybrid
The Ford Fusion Hybrid is one of our favorite fuel-efficient vehicles, largely because it has a lot of excellent things going for it. The first reason is obvious as soon as you look at the recently redesigned Fusion: It's handsome. That's also true inside, where the Fusion Hybrid boasts a modern cabin with comfortable seats and an eye-catching design. The Fusion Hybrid is also priced well, especially compared to hybrid midsize sedan rivals, where it's right in the middle of the pack at $27,000 with shipping. But fuel economy is far from the middle of the pack: The Fusion Hybrid beats out nearly all other hybrids with an Environmental Protection Agency (EPA) rating of 47 miles per gallon in the city and 47 mpg on the highway.
Find a Ford Fusion Hybrid for sale
Honda Accord Hybrid
Except for a brief foray in the mid-2000s, Honda has largely stayed out of the hybrid midsize sedan game -- until now. The automaker recently released the all-new 2014 Accord Hybrid, which has taken everything we like about the Accord, such as durable construction, a roomy interior and excellent reliability, and added truly top-notch fuel economy. If you hate the whirring, clunking and jerky driving dynamics of most hybrids, the Accord is the car for you. In everyday use, the Accord Hybrid feels just like a gasoline-powered Accord -- only the hybrid feels quicker and gets much better fuel economy. In fact, the Accord Hybrid's EPA rating of 50 mpg city/45 mpg hwy places it among the most fuel-efficient non-plug-in cars on the market. The best part? It's all available for under $30,000 with shipping.
Find an Accord Hybrid for sale
Infiniti Q50 Hybrid
The Infiniti Q50 Hybrid is one of the few cars on the market that successfully pairs sporty and fuel-efficient. On the sporty side, the Q50 Hybrid is especially enjoyable. Not only does it include standard rear-wheel drive and the same excellent handling as the standard Q50, the Q50 Hybrid boasts a 3.5-liter hybrid V6 with an impressive 7-speed automatic transmission and a muscular 360 horsepower, a huge figure from a hybrid. But while you may think that would hurt the sedan's fuel economy, the numbers say differently: According to the EPA, the Q50 Hybrid returns a respectable 29 mpg city/36 mpg hwy. Best of all, Q50 Hybrid models start around $45,300, which is only around $5,000 more than a similarly equipped gas-powered Q50.
Lexus ES 300h
The Lexus ES 300h is a relaxing luxury sedan based on the full-size Toyota Avalon. Powered by a 2.5-liter hybrid 4-cylinder, the ES 300h isn't designed for performance or speed. Instead, it's aimed at luxury car shoppers who want a smooth-riding sedan that returns compact-car gas mileage, and it delivers perfectly. That's because the ES boasts an impressive 40 mpg city/39 mpg hwy while also offering a long list of standard equipment that includes alloy wheels, Bluetooth, dual-zone automatic climate control and keyless ignition and entry. Best of all, it delivers all this for a base price of just over $40,000 with options.
Find a Lexus ES Hybrid for sale
Lexus GS 450h
Shoppers interested in a sportier alternative to the ES 300h should look no further than the larger, rear-wheel-drive GS 450h. The sportier GS ditches the ES's front-wheel drive and comfort-tuned ride for a more performance-oriented feel and a powerful 338-hp V6. Unfortunately, the extra performance doesn't come cheap, as the GS starts around $61,000 with shipping. But given the sedan's EPA-rated fuel economy of 29 mpg city/34 mpg hwy, few cars manage to combine performance and fuel economy quite like the GS 450h.
Mazda CX-5
Featuring a standard 2.0-liter 4-cylinder engine that makes 155-hp, base-level versions of the compact Mazda CX-5 crossover aren't exactly quick, though they boast some of the best handling in the crossover business. More importantly, they offer excellent gas mileage of 26 mpg city/35 mpg hwy, figures that top nearly every other compact crossover. Best of all, the CX-5 starts at just $22,200 with shipping, though drivers who want an automatic will have to spend an extra $1,400 for the privilege. Unfortunately, choosing the automatic means you'll also lose three highway mpg.
Nissan Leaf
The Nissan Leaf is a plug-in electric hatchback capable of traveling around 75 miles on electric power alone. While there's no range-extending gasoline engine to add more miles if you run out of juice, the Leaf's range is among the best in the business, and it's available with a 6.6-kW on-board charger that can speed up the charging time to around four hours. Best of all, the Leaf is well-equipped, as standard features include heated front and rear seats, Bluetooth, a backup camera, a color touchscreen and keyless ignition. It's also reasonably priced, as starting figures are around $30,000 with shipping.
Tesla Model S
The Tesla Model S is an American-made luxury sedan that rivals the best luxury cars from BMW, Mercedes, Lexus and Audi. The only difference: While those models are gasoline-powered, the Model S is fully electric. But don't think that means it'll run out of battery power after a short drive. On the contrary, the Model S is EPA-rated for a maximum 265-mile range, though base-level versions are closer to 200 miles. Still, any Model S is well-equipped, and the starting price of just over $71,000 makes it a good deal compared to some high-end luxury sedans that can start well over $100,000.

Volkswagen Passat TDI
The Volkswagen Passat TDI offers a different take on the fuel-efficient midsize sedan segment. Unlike the Toyota Camry, Honda Accord and Ford Fusion, the Passat TDI eschews hybrid power for a turbodiesel powertrain. The result is only 140 hp but a muscular 236 lb-ft of torque and an excellent fuel economy rating of 31 mpg city/43 mpg hwy. The Passat TDI also includes a long list of equipment in its base price of $27,500 with shipping, with standard features ranging from Bluetooth and a backup camera to automatic headlights, 17-in alloy wheels and a touchscreen audio interface.