Top Cars
10 Must-Shop New and Used Cars for Senior Drivers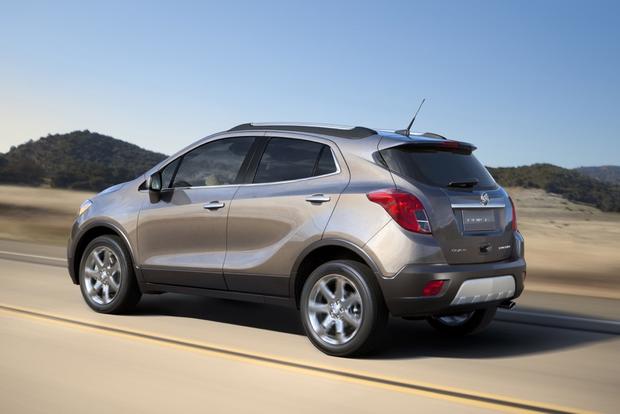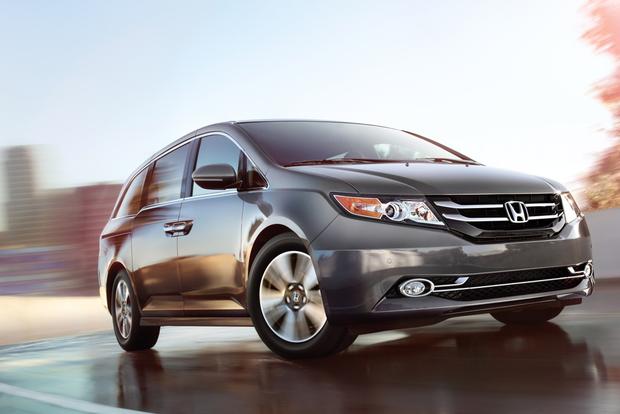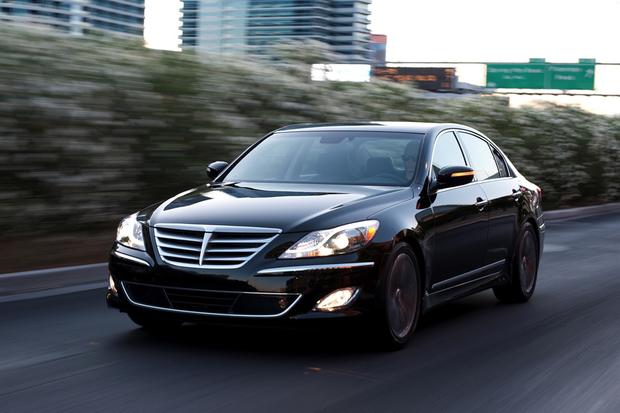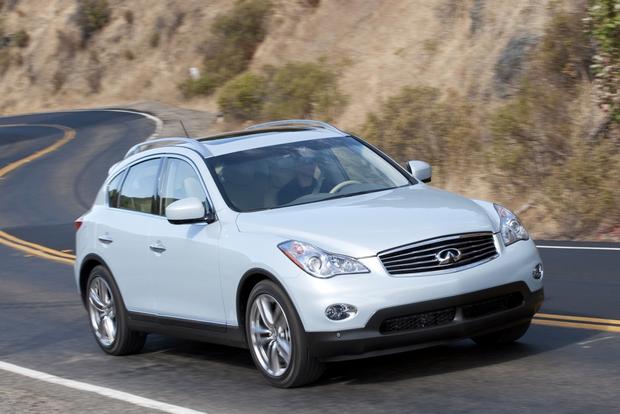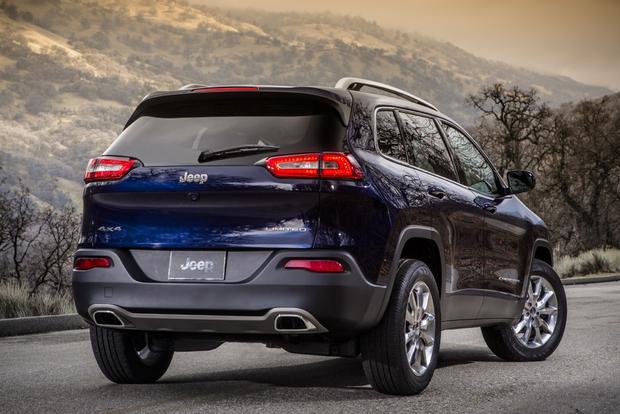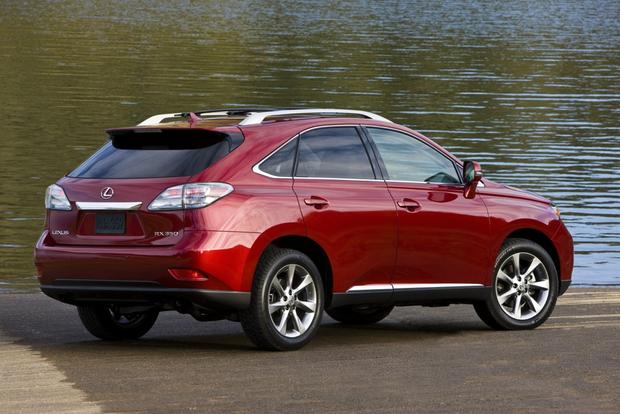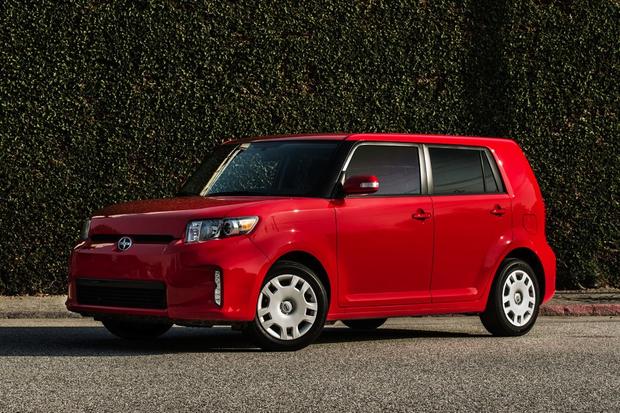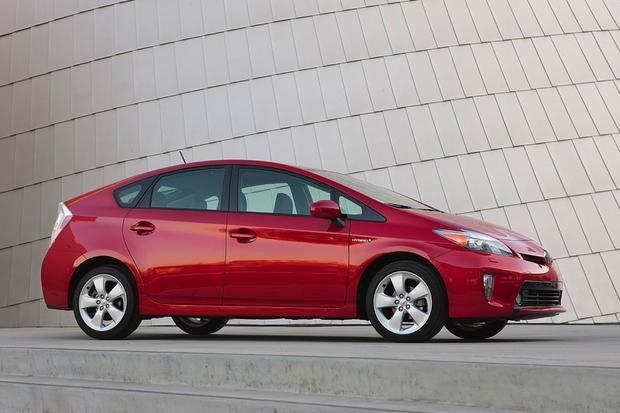 If you're interested in buying a car for a senior, or if you're a senior searching for a new car for yourself, you've come to the right place. We've put together a list of our 10 favorite new and used cars for senior drivers, and we've placed an emphasis on ride comfort, visibility and ease of use rather than high-tech toys or bold styling. Best of all, we focused on affordability to ensure that our choices don't break the bank.
Acura RDX
The Acura RDX is a well-priced compact crossover that adds a few luxury touches for senior drivers interested in a little extra comfort and convenience. Starting around $35,500 with shipping, we think the RDX is one of the best deals in the luxury SUV world -- especially when you consider its long list of senior-friendly standard features, including a backup camera, automatic headlights, leather upholstery, heated front seats and dual-zone automatic climate control. While the RDX also offers a high-tech trim level, we think the base model will be just fine for most senior drivers -- especially considering its excellent seating position and fuel economy that reaches as high as 28 miles per gallon on the highway.
Buick Encore
We like the Buick Encore for its ability to combine a high seating position (which is good for outward visibility in all directions) with a low step-in height (which makes it easy to climb in and out). We also like that the Encore's base price is around $25,000 with shipping. It includes a wide range of standard equipment, including full power accessories, a 6-way power driver's seat and a backup camera, to make things especially easy. The Encore also offers available heated seats for extra comfort and GM's OnStar system, which offers a variety of functions like turn-by-turn directions and crash response.
2005-2010 Honda Odyssey
Although most senior drivers probably don't need a minivan every day, we suspect they'll have no trouble finding the occasional use for one -- whenever the grandchildren come to visit, for example. In that case, we recommend the 2005-2010 Honda Odyssey, which offers a large, versatile interior, reasonable fuel economy of up to 23 mpg hwy and a long list of available luxuries -- especially if you spring for a Touring model. Best of all, used examples of the 2005-2010 Odyssey are reasonably priced, with 2005 models commonly starting below $10,000 and 2010 models closer to $20,000 -- a big savings compared to a new Odyssey.
2009-2014 Hyundai Genesis
The Hyundai Genesis manages to combine luxury and sporty into one well-priced package for senior drivers who want something that offers a little driving excitement without sacrificing comfort and convenience. For driving excitement, there's a 3.8-liter V6 that makes 290 horsepower -- a muscular powertrain that still manages 27 mpg hwy. The Genesis really shines when it comes to comfort and convenience, given that it offers a wide range of standard features, such as dual-zone automatic climate control, heated front seats and a push-button starter with keyless access. Best of all, it should be easy to find a Genesis sedan at a reasonable price considering that well-equipped 2009 and 2010 models are available on AutoTrader.com for less than $20,000.
Find a Hyundai Genesis for sale
2008-2012 Infiniti EX35
The Infiniti EX is an excellent small crossover that emphasizes luxury and comfort above all else. Offering up to 24 mpg hwy, the EX is highly frugal -- especially when you consider its notoriously reliable engine and pricing that starts well under $18,000 for a well-equipped 2008 model. We also like how the EX manages to combine a low step-in height and an easily accessible cargo load floor with a tall seating position, giving senior drivers excellent visibility in all directions. In case that visibility isn't quite good enough, the EX also makes parking a breeze with an available 360-degree camera -- an option we highly recommend seeking out when you're weeding through used cars.
Find an Infiniti EX35 for sale
Jeep Cherokee
The all-new Jeep Cherokee is a compact crossover that offers everything a senior driver might want and more. For one, it boasts reasonable pricing, with base-level models starting around $24,000 with shipping. There's also a fuel-efficient version that returns up to 28 mpg hwy, which is perfect for drivers on a fixed income. We especially like the Cherokee's excellent visibility, which provides a commanding view of the road without forcing drivers to crane their necks with every lane change. Best of all, the Cherokee offers the best infotainment system in the industry, with simple labels and large fonts that are perfect for senior drivers.

2010-2012 Lexus RX
The 2010-2012 Lexus RX is a midsize luxury crossover that touts a high driving position, good visibility, and a wide range of helpful -- but not complicated -- features and options. We're impressed with the RX's ride quality, which soaks up bumps like an expensive luxury car. There's also a fuel-efficient hybrid version, the RX 450h, which boasts up to 32 mpg city/28 mpg hwy. Best of all, the 2010-2012 RX looks and drives a lot like the brand-new model, despite a substantial discount. The average price for a 2010-2012 model is around $30,000, compared to over $41,000 for an all-new 2014 model.

Scion xB
The Scion xB might seem like an unusual choice at first glance, given its boxy styling and youth-oriented Scion brand name, but we think the xB offers just about everything a senior driver might want. It has a roomy interior, a low step-in height and a high seating position that provides excellent visibility in all directions. Given its Toyota parent company, the xB also boasts legendary reliability. With a starting price of under $18,000 with shipping and a fuel economy of nearly 30 mpg hwy, we think it's easily affordable for a driver on a fixed income.
Subaru Outback
The Subaru Outback is a midsize wagon that focuses on simplicity and practicality rather than daring styling and high-tech gadgets. That's not to say it's totally free of features, though; the Outback is offered with several excellent safety options, including one that will automatically stop the car at low speeds if an impending crash is detected. We suspect that senior drivers will gravitate to the Outback more for its large cargo area, its high seating position, its simple yet functional interior and its reputation for durability. Most important: All of that is offered with a starting price of just $25,800 with shipping.
Find a Subaru Outback for sale

Toyota Prius
Get past the unusual gear selector, and we suspect that you'll find that the Toyota Prius offers virtually everything a senior driver might want. For one, there's affordability; the Prius starts around $25,000 with shipping, and it has an extremely impressive 51 mpg city fuel economy rating, which is perfect for fixed-income drivers. The Prius also has a huge cargo area and a large interior that's perfect for transporting the family and the grandchildren when they come to visit. Finally, the Prius offers an especially comfortable ride and a simple control layout, which is great for shoppers who don't need the latest gadgets or a harsh ride and sporty handling.