Top Cars
10 Must Test Drive Cars for 2014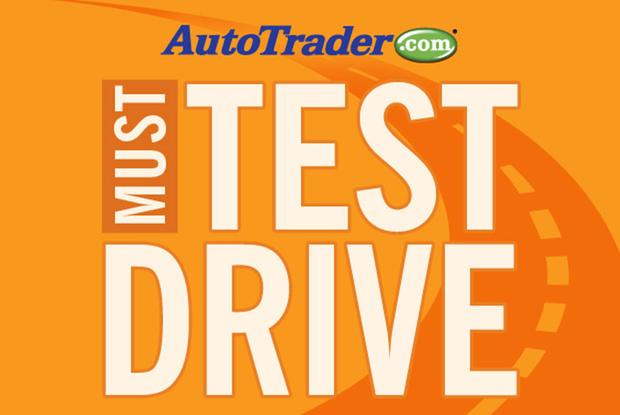 It's that time of year again. We know all the cars that will be on dealer lots for 2014, so the challenge now is to pick 10 models that are absolute must test drives for new-car shoppers. This year's list has a little of everything, from high-tech electric propulsion to good old-fashioned American muscle, with plenty of luxury, versatility and value, too. If you're in the market for a new car, checking out our 10 Must Test Drive Cars for 2014 is a great way to start your search. If you're looking for an SUV, truck or van, be sure to check out our 10 Must Test Drive Trucks and SUVs for 2014.
2014 MINI Cooper
Whenever an icon gets redesigned, there's always the worry that something crucial will be lost. Fortunately, the 2014 MINI Cooper seems to have escaped this fate. It wasn't a narrow escape, either, as the latest MINI looks to be a resounding success all around. While the styling remains as timeless as ever, there's big news under the hood, where the base Hardtop's anemic 4-cylinder engine has been replaced by a perky 3-cylinder turbo. Blessed with 134 horsepower and a whopping 162 lb-ft of torque, the 3-cylinder makes the base car much quicker, and it also returns a stellar 42 miles per gallon on the highway. As for the Cooper S, it's treated to a larger 189-hp 4-cylinder turbo that's rated at a not-too-shabby 40 mpg hwy. Underneath, parent company BMW's superb new front-wheel-drive platform sees its first production application, with more models soon to follow.
2014 Chevrolet Corvette
Forget about must-drive cars for 2014; the C7 Corvette will be a must-drive as long as it's on the market. There's so much goodness here for the price, from the aggressive 455-hp V8 to the show-car styling and vastly improved interior. We even like the seats this time around, particularly with the optional sport bolstering. Although the coupe comes with a removable roof panel, don't sleep on the ragtop convertible; it's virtually as rigid as the coupe, and with the top neatly folded beneath its integrated cover, you can hear the raucous exhaust note in all its glory.
Find a Chevrolet Corvette for sale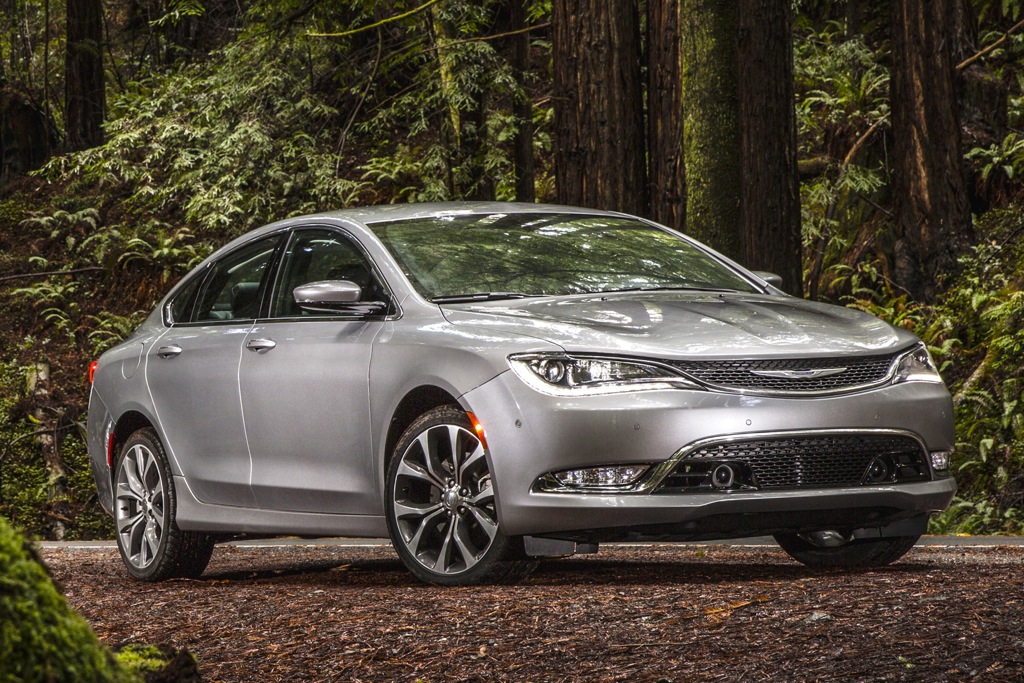 2015 Chrysler 200
Chrysler would like you to erase all your memories of the previous 200 sedan (better known as the unloved Sebring), and the all-new 2015 Chrysler 200 is a great place to start. Featuring European roots courtesy of parent company FIAT, the sleek 200 holds the road with a sense of fluidity and grace that belies its standard midsize-sedan pricing. As with seemingly every new Chrysler product these days, the cabin is much nicer this time around and noticeably nicer than some competitors, with rich-looking materials and an enviable high-tech roster that includes the outstanding Uconnect 8.4-inch touchscreen. What's more, both available engines have their strong suits: The standard 4-cylinder gets up to 35 mpg, while the optional V6 pumps out 295 hp.

2015 Ford Mustang
Possibly the only car that could make the Corvette seem like yesterday's news, the reinvented 2015 Mustang is arguably this year's biggest story. We've seen the styling, and it is good: There's just enough Aston Martin influence to create universal appeal, along with plenty of American attitude that does justice to the Mustang legend. The new 2.3-liter EcoBoost 4-cylinder turbo has received a lot of early press, and rightly so, as its combination of 300-plus hp and 30-plus mpg should put it in exclusive company. But we're relieved to report that the Mustang GT will carry on with its sublime 5.0-liter Coyote V8, and yes, a 6-speed manual transmission is still standard equipment.
2014 Honda Accord Hybrid
Honda tried an Accord Hybrid back in the mid-2000s, but the emphasis there was on performance, and it never really caught on with consumers. We think it's safe to say that the new 2014 Accord Hybrid will have a very different trajectory. This time, Honda focused on maximizing fuel economy without losing the Accord's essential sportiness, and they've succeeded in spades. According to the Environmental Protection Agency, the Accord Hybrid gets an unbelievable 50 mpg in the city and 45 mpg on the highway. It's like having a Prius in the body of a midsize family sedan, except the Accord Hybrid is also fun to drive, with all the handling confidence that Honda fans expect. The Accord Hybrid is simply the best hybrid sedan available.
2015 Hyundai Genesis
You've probably heard about the first-generation Genesis luxury sedan, and maybe you even considered getting into one yourself. But for some shoppers, the Genesis wasn't quite ready for prime time when compared to sedans from established luxury brands. With the advent of the second-generation Genesis for 2015, it looks like Hyundai's about to level the playing field. From the confident, original styling to the ultra-modern interior, the new Genesis says "boss" in a most convincing tone. Throw in two excellent carryover engines, a 3.8-liter V6 and a 5.0-liter V8, and you have all the makings of Hyundai's latest success story.
Find a Hyundai Genesis for sale
2015 Kia K900
Not to be outdone by the Genesis, the new 2015 Kia K900 brings top-shelf luxury to the Kia brand. We've been in the K900, and it's the real deal, with rich materials and a cocoon-like feel that's right out of the German super-sedan playbook. Sharing its V6 and V8 powerplants with the Genesis, the K900 offers a different take on luxury. The K900 gets the luxury essentials exactly right. The car is big, roomy inside but still attractive on the outside. To our eye, the Kia K900 is more attractive than the Lexus LS460. A V8 powered K900 starts at just a tad over $60,000, but looks and feels like it should cost a lot more.

2015 Mercedes-Benz C-Class
We've been fans of Mercedes' current C-Class since its debut some years ago, but it looks like the all-new 2015 C-Class is worth waiting for. With evocative styling cribbed from the gorgeous new S-Class, the baby Benz is about to be all grown-up. In keeping with this theme, a longer wheelbase will make the back seat more adult-friendly for 2015, positioning the C-Class as a more viable alternative to midsize sedans such as its E-Class relative. Power will initially come from one of two turbocharged engines, a 2.0-liter 4-cylinder and a 3.0-liter V6, with high-performance and diesel variants likely to be offered, as well.
Find a Mercedes-Benz C-Class for sale
2014 Mazda3
If you haven't driven the latest Mazda3, you're missing out on one of the best all-around cars on the market. Even the base 2.0-liter engine delivers plenty of spunk, and it's rated at a stunning 41 mpg hwy. Step up to the broad-shouldered 2.5-liter engine and you'll do nearly as well at 39 mpg hwy. Although the 6-speed automatic transmission is nicely executed, including automatic rev-matching on manual downshifts, the 6-speed manual is so smooth and precise that it wouldn't be out of place in a mega-dollar sports car. Predictably, the 3 is its usual athletic self on winding roads, but now it has a sophisticated interior, too, with an available user-friendly touchscreen that also utilizes a handy control knob. Mazda's making moves these days; you should go see what the fuss is all about.
2015 Volkswagen GTI
Ask Volkswagen and they'll tell you that their cars are for enthusiasts. And yet there's something about the Volkswagen GTI that even the average shopper will appreciate. It's overhauled for 2015 with a sportier edge than ever. Although the engine remains a turbocharged 2.0-liter 4-cylinder, it's a new design with 258 lb-ft of torque, about 25 percent more than last year. It's a difference you can really feel, as the GTI accelerates with the kind of authority that's usually reserved for more exotic cars. The handling's sharper, too, thanks to quicker steering and less body roll. And if you like the outgoing GTI's sense of style, chances are you'll be drawn to the slightly crisper 2015 model, which shares its sheet metal with the redesigned 2015 Volkswagen Golf. Another notable upgrade for both the GTI and Golf is the much larger 8-in touchscreen, which tilts toward the driver for ease of use.
Find a Volkswagen GTI for sale
AutoTrader Says
When you're ready to hit the dealerships and start driving, don't be overwhelmed by all the names and numbers. Use our 10 Must Test Drive Cars for 2014 as a reference, and branch out from there to find the right segment and style for you. If you're looking for an SUV, truck or van, be sure to check out our 10 Must Test Drive Trucks and SUVs for 2014.