Top Cars
10 Must Test Drive Vehicles for 2016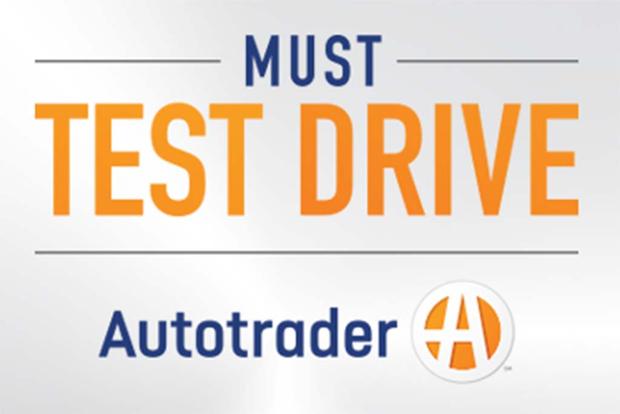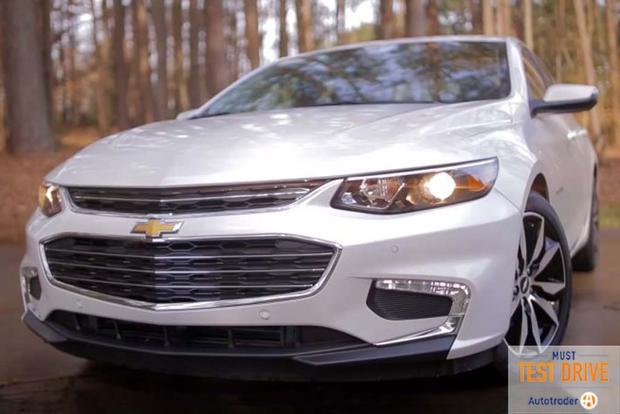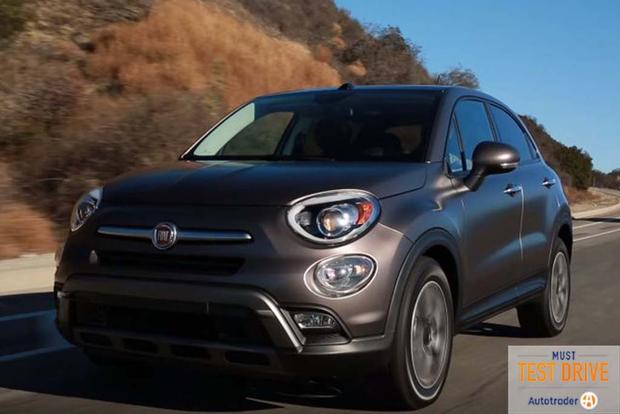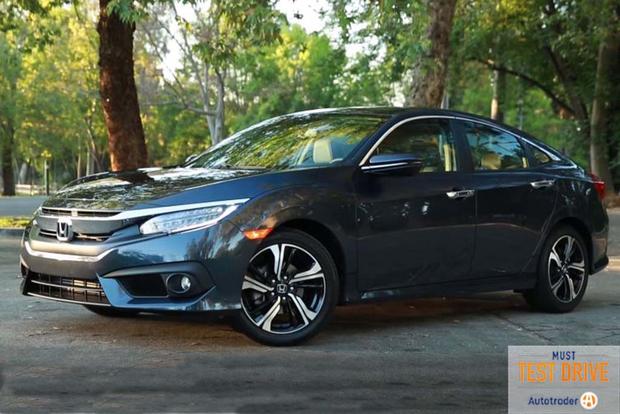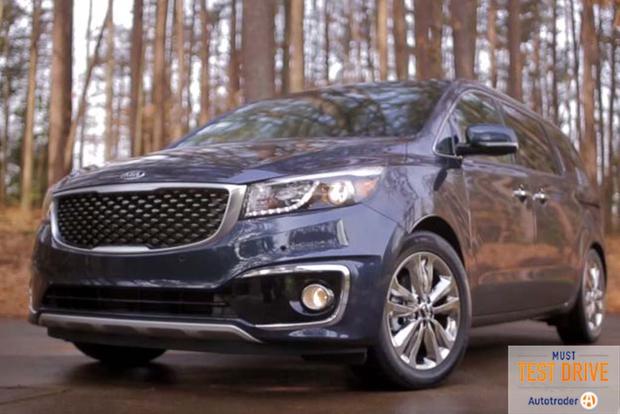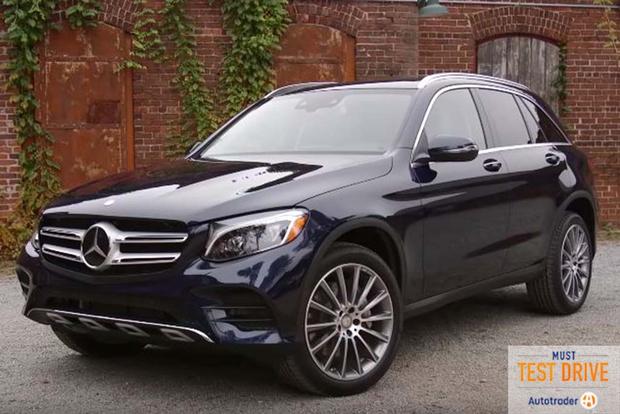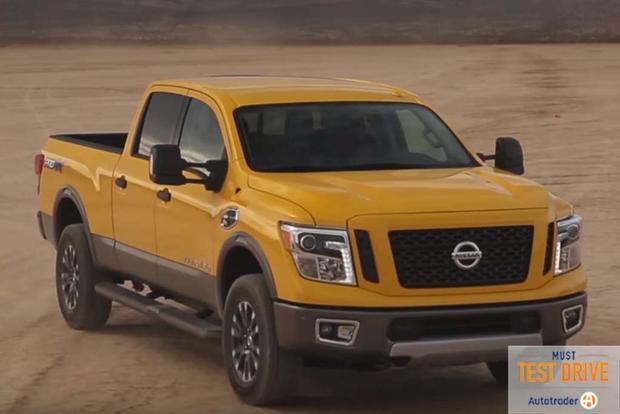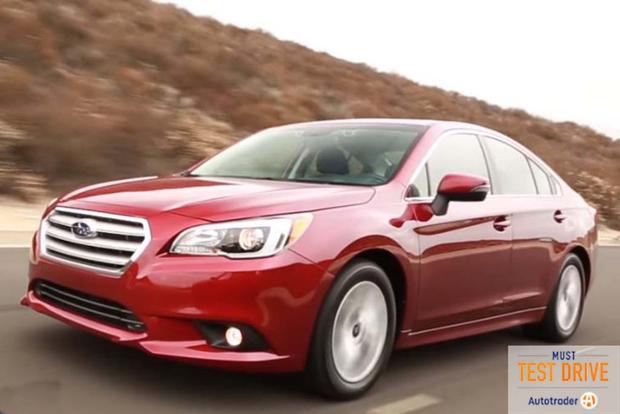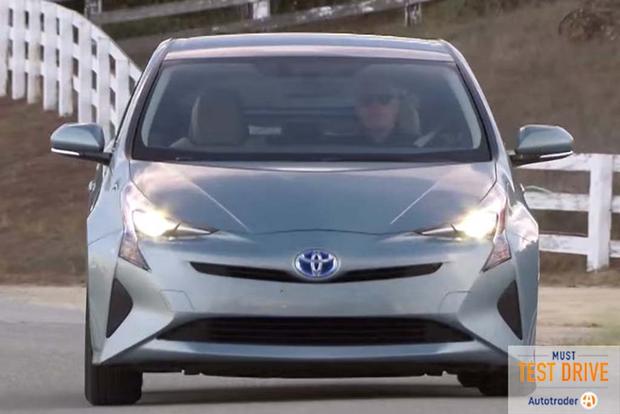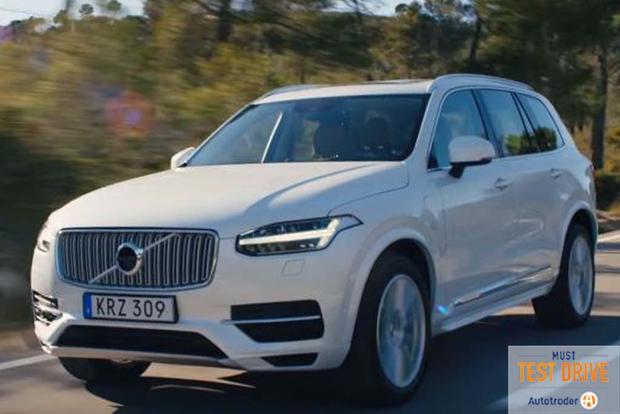 We've driven hundreds of cars. We've logged thousands of test miles. We've been on open highways, winding back roads, crowded city streets and rutted dirt trails. While your office gets into arguments about sports or politics, we fight about leather-seat thickness and alloy-wheel design. And it's all for a good reason: our list of 10 must test drive cars for 2016.
Compiling our list wasn't easy. We've whittled down dozens of cars we've driven this year into just 10 winners, with a few key criteria in mind. Namely, each car on our list has to offer some unexpected benefits, touting traits and attributes that should change the way you think about the vehicle in question and perhaps even about the overall brand itself. The vehicles included must offer good value, boasting excellent equipment and good quality for its price. They must be available for sale with a base price of under $75,000 and had to have scored at least an overall value of four or higher on our 5-point scale. Each car considered had to have been available for our editorial and data team staff members at our Atlanta offices no later than February 18, 2016. Finally, the final 10 vehicles had to be agreed upon unanimously by the entire editorial team. At the end of each one of those meetings, we asked ourselves "Is this car unexpectedly good, would it be time well-spent for a shopper to go out and test drive this car before making their final decision?"
If that sounds challenging, it is. Many cars come through our doors (or, rather, our parking-garage gate arm), but few leave us certain that you're really missing out if you don't take them for a spin. These are 10 that have us convinced they're worth a test drive. These vehicles are not ranked and are listed in alphabetical order.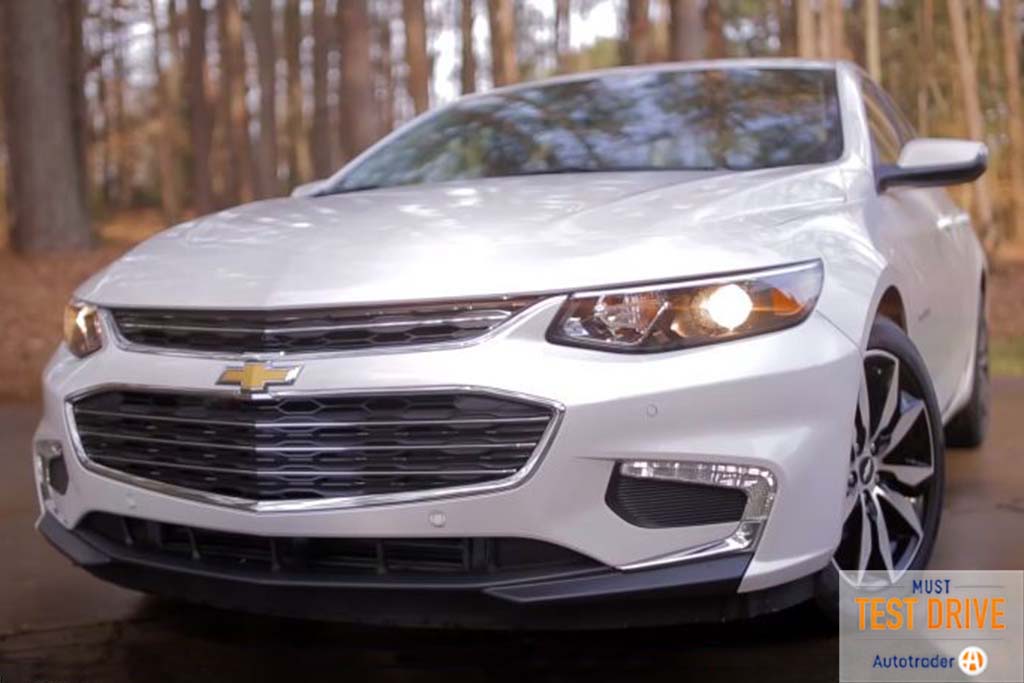 2016 Chevrolet Malibu
Forget everything you've known about past versions of the Chevrolet Malibu. The all-new 2016 model competes with the very best cars in the segment. Our editors call it "surprisingly competitive" and "one of the best-looking cars in the class" -- and everyone who drove our test car noted the excellence of its optional 2.0-liter 250-horsepower turbocharged 4-cylinder engine. The Malibu also feels agile and light on its feet, and we appreciate the long list of available high-tech features, including Apple CarPlay and Android Auto. Then there's the fact that you can get a well-equipped Malibu LT for a fairly reasonable $29,000 with shipping. Our verdict: If you're testing out the Camry, the Accord, the Fusion and the Sonata, you need to try out the Malibu, too.
Find a Chevrolet Malibu for sale
2016 FIAT 500X
The FIAT 500X competes in the hot new subcompact-crossover segment with new models such as the Honda HR-V, Chevrolet Trax and Mazda CX-3. It's on our list because we were truly impressed with the 500X and because it changed our opinion of FIAT from a brand that makes an OK small car to one that could field a credible competitor in other segments, too. If you know FIAT from the tiny 500 or the subpar 500L, the 500X is nothing like those models. It's roomy, offers more-than-adequate power, is as capable and efficient as rivals and is reasonably priced. It may seem odd if you only associate FIAT with the tiny 500, but we think you shouldn't buy a new subcompact crossover without test driving a 500X.
2016 Honda Civic
When one of our editors took some friends out in the recently redesigned 2016 Honda Civic test car, the first remark they made was: "Wait, this is a Civic?" We could see that situation playing out in showrooms all across the country as car shoppers find themselves dazzled by the new Civic's generous interior dimensions, its impressive list of available equipment and its truly fantastic interior. Of course, the latest Civic also offers the car's usual benefits, such as reasonable pricing, several engine and body style choices, and notorious durability (you may have heard about an early recall with the 2.0-liter powerplant, but we'd avoid that engine in favor of the model's available 1.5-liter turbocharged motor). While the last Civic was a disappointment, the new one is a home run, and we strongly believe it's the best compact car on sale today.
2016 Kia Sedona
If you're in the market for a new minivan and you don't know about the Kia Sedona, that needs to change -- right now. While previous versions of the van were merely average, the new one is on our list because we think its 2015 redesign has catapulted it from "What's that?" standing to "GOTTA HAVE!" status. One of our editors says it's the best minivan he's ever driven, while others praise the van for a comfortable interior, handsome exterior styling and a surprisingly sporty driving experience. Then there's the long list of amenities, which includes everything from reclining second-row captain's chairs to adaptive cruise control. One editor perfectly summed up our feelings about the Sedona in just one sentence: "This is a minivan that you don't mind driving around to pick up the kids."
2016 Lincoln MKC
If you still think of Lincoln as an out-of-date, out-of-touch automaker building old-fashioned luxury cars, the MKC will completely change your mind. A stylish, well-designed compact luxury SUV, the MKC isn't too big or too small. Instead, it's sized just right to compete with rivals from Lexus, Acura, Audi, BMW and Mercedes, and it offers just as many high-tech gadgets as competitors, if not more. The MKC is also sporty and yet surprisingly efficient, touting up to 20 miles per gallon in the city and 29 mpg on the highway thanks to a turbocharged 4-cylinder engine. Our editors noted that they "expected it to be a gussied-up Escape" but "found it to be anything but." One editor even noted that several rivals "pale in comparison" to the MKC -- not something we ever expected to be writing about a Lincoln.
2016 Mercedes-Benz GLC300
The Mercedes-Benz GLC300 is a handsome new luxury crossover that makes a huge leap forward over the increasingly outdated GLK it replaces. Our editors call it "the best-looking compact luxury SUV in its class" and further note that it "reminds you of what a luxury vehicle should be" -- high praise based on the GLC's nicely balanced steering, crisp design and premium materials throughout the cabin (materials that one editor calls "stunning"). Our editors also note that the GLC "epitomizes Mercedes-Benz luxury at a surprisingly reasonable price" -- one that starts around $40,000 with shipping. The fact that it returns up to 22 mpg city/28 mpg hwy doesn't hurt, either.
Find a Mercedes-Benz GLC300 for sale
2016 Nissan Titan XD
The Nissan Titan XD makes our list because Nissan managed to take the truck from an also-ran pickup to a serious competitor in just one thorough redesign. Our editors say that the Titan XD is one of the most versatile pickup trucks in its class for the price -- a price that starts around $41,000 for a base model and reaches into the $60,000 range for a well-equipped Platinum Reserve trim. We're not saying the Titan is the best truck for every need, but it's nicely positioned to appeal to a very broad spectrum of buyers. It's that unique position between standard light-duty pickups and traditional heavy-duty trucks, which is only bolstered by its available Cummins V8 turbodiesel engine, that has us so impressed with the Titan. A surprisingly quiet cabin and compelling trailering features add to the appeal, as does a highly desirable powertrain that makes 310 hp and a monstrous 555 lb-ft of torque.
Find a Nissan Titan XD for sale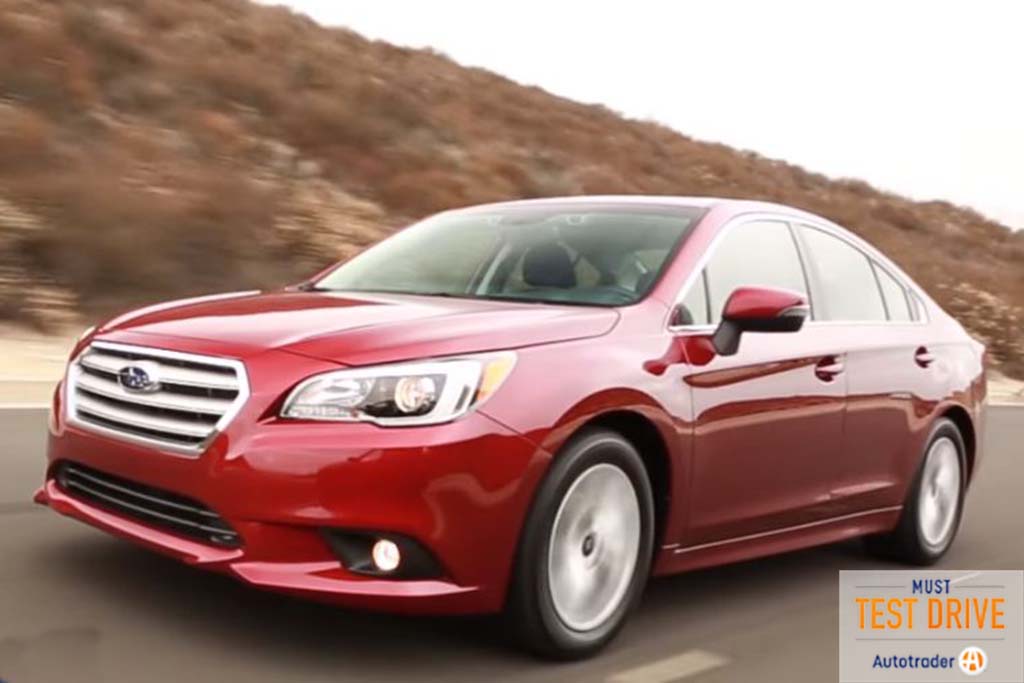 2016 Subaru Legacy
It's hard to create a serious challenger to big-time midsize-sedan players such as Honda, Toyota, Ford and Hyundai, but the latest Subaru Legacy has done just that. It's an excellent car on all fronts, touting standard all-wheel drive (a feature not even offered by many rivals), strong gas mileage, reasonable pricing and our favorite item: a very inexpensive suite of modern safety gadgets, such as lane-departure warning, automatic forward-collision braking and a blind spot monitoring system. In other words, the latest Legacy is affordable, safe, capable and efficient, and according to our editors, it offers some pretty nice interior and exterior styling, too. Our verdict: After years of knocking on the door of the midsize-sedan party, the Legacy has finally been allowed inside.
2016 Toyota Prius
No matter who you are or what cars you're interested in, you're undoubtedly well aware of the Toyota Prius: Toyota's highly praised hatchback that somehow manages to combine amazing fuel economy, lots of equipment and a cavernous interior -- all for a reasonable price. The fully redesigned 2016 model is now better than ever, especially in the Touring trim level, touting a futuristic (if controversial) exterior design and a sharply upgraded interior that looks both modern and high-class. But we especially like the latest Prius for, of all things, its driving experience. While previous Prius models stood out for a lack of steering feel and dull road manners, the new one touts vastly improved handling -- "to the point," one of our editors wrote, "that even the average Earth Day volunteer would notice." That gives the Prius just one more feather in its already-full cap.
2016 Volvo XC90
This one is obvious. We waited more than 10 years for a fully redesigned XC90 after the outgoing model made its debut back in 2003, and we're happy to say that the new version was worth it. As one of our editors notes, it sets the standard in virtually every category: style, technology, safety, comfort and equipment. It's also surprisingly well-priced for a luxury SUV, as the brand-new XC90 starts at just $45,000 with shipping, which undercuts both the aging Mercedes-Benz GLE (formerly the M-Class) and the BMW X5. There's virtually nothing we don't like about the new XC90, from its giant infotainment screen to its plush interior and its understated, elegant design. Simply put: If you're shopping for a midsize luxury SUV and you haven't test driven a new XC90, you need to get to a Volvo dealership right away.