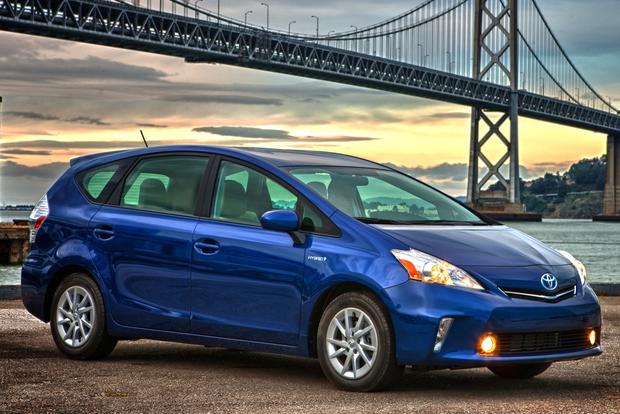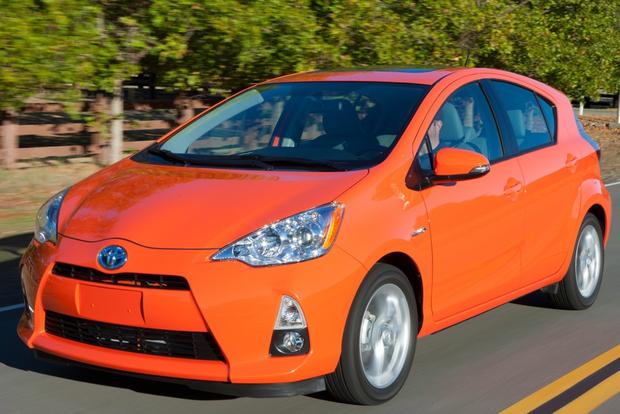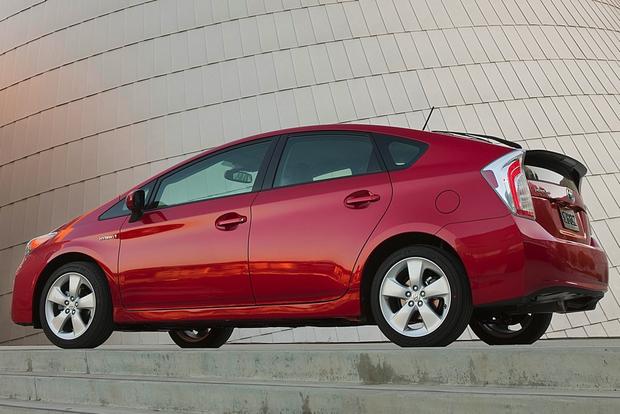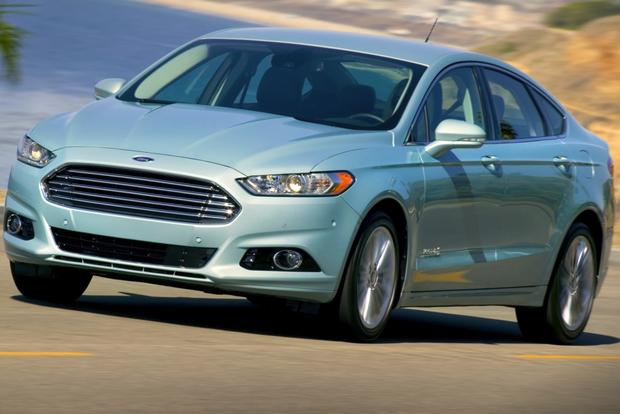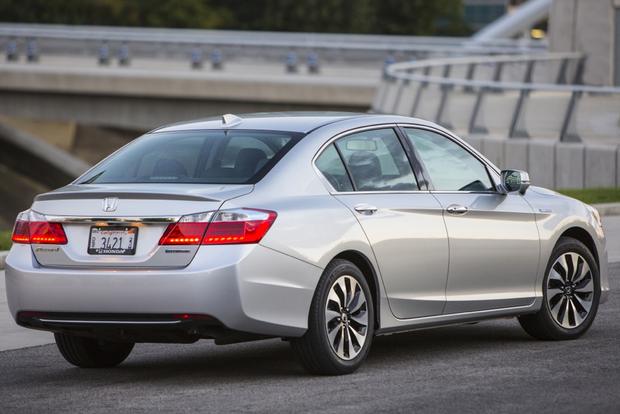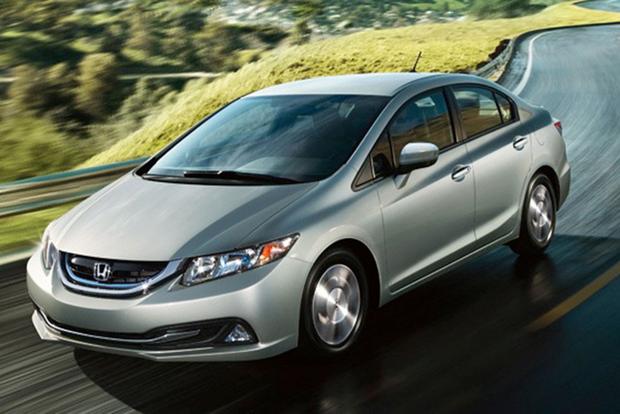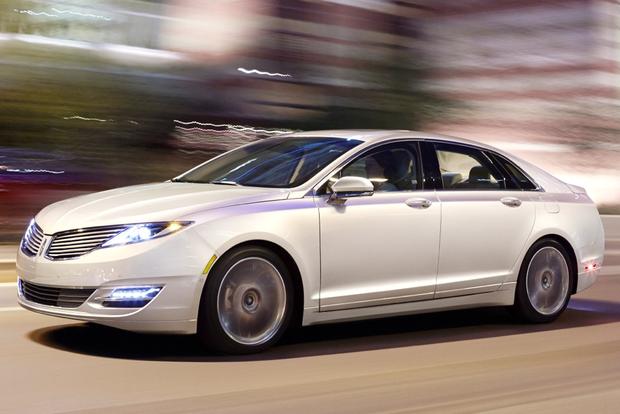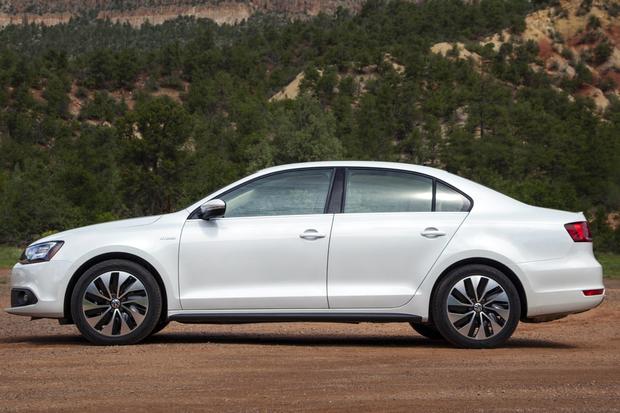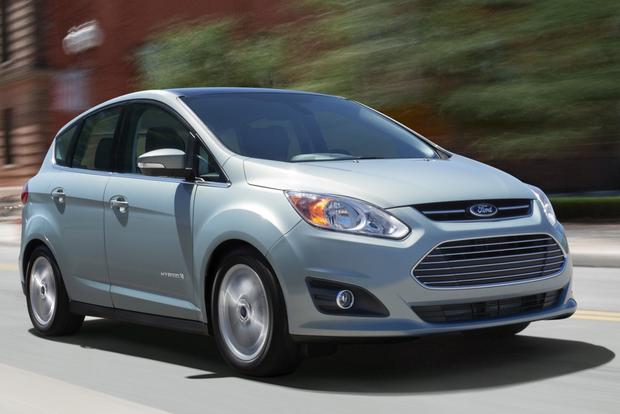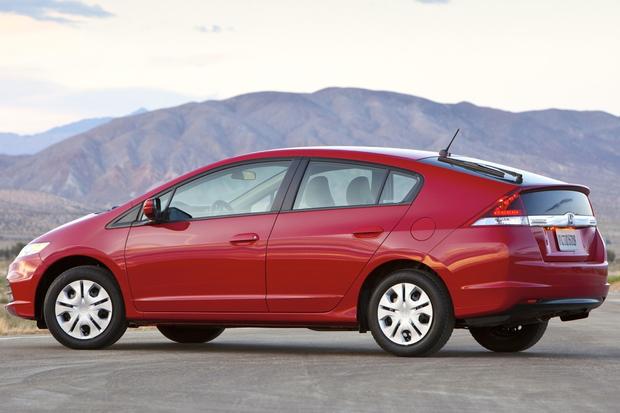 If you're looking for an economical new car on a budget, you've come to the right place. That's because we've listed the 11 most fuel-efficient 2014 models available today. More importantly, we've narrowed our list to cars that you don't have to plug in, which are often less expensive and more practical than plug-in models. So if you're looking for a little guidance on where to find your next economical ride, our list is a good place to start.
Toyota Prius c -- 50 miles per gallon
The subcompact Toyota Prius c tops the non-plug-in fuel economy charts with an impressive gas mileage rating of 50 mpg in combined city/highway driving. The excellent fuel economy figure, which includes a whopping 53 mpg for city driving, is made possible by a 1.5-liter hybrid 4-cylinder that puts out 99 horsepower. Best of all, the Prius c is an excellent buy thanks to a practical 5-door body style and a sub-$20,000 base price.
Find a Toyota Prius c for sale
Toyota Prius -- 50 miles per gallon
The standard Toyota Prius is still on top when it comes to gas mileage. While its Environmental Protection Agency rating of 51 mpg in the city isn't quite as impressive as the smaller Prius c's 53 mpg, the standard Prius offers better highway mileage, and that leads to a tie in combined fuel economy. With a starting price of around $25,000, the Prius boasts an adequate 134-hp hybrid 4-cylinder along with a long list of standard equipment, ranging from automatic climate control to push-button starting, Bluetooth and a 6.1-inch touchscreen display.
Ford Fusion Hybrid -- 47 miles per gallon
The midsize Ford Fusion Hybrid returns an impressive 47 mpg in combined city and highway driving. That's an excellent number, especially considering the Fusion Hybrid's surprisingly spry 188-hp engine and its roomy sedan body style. More impressive is the Fusion Hybrid's list of standard equipment, which includes dual-zone air conditioning, automatic headlights, power accessories and voice-activated SYNC for under $29,000 with shipping.
Find a Ford Fusion Hybrid for sale
Honda Accord Hybrid -- 47 miles per gallon
The newly released Honda Accord Hybrid ties the Ford Fusion Hybrid with an impressive fuel economy rating of 47 mpg in combined city and highway driving. The Accord Hybrid is late to the midsize hybrid party, considering that the rival Camry Hybrid came out around five years ago, but we're glad to see the Accord Hybrid combine class-topping fuel economy with everything we already like about the popular sedan. Best of all, the well-equipped Accord Hybrid starts under $30,000 with shipping.
Find a Honda Accord Hybrid for sale
Honda Civic Hybrid -- 45 miles per gallon
Updates for the 2014 model year push the compact Honda Civic Hybrid to 45 mpg in combined city and highway driving. It's an impressive figure for an impressive car, which starts around $25,000 and combines a 110-hp hybrid 4-cylinder with a long list of standard equipment. Still, for all its excellent qualities, the Civic Hybrid can't touch the popular Toyota Prius in terms of practicality, fuel economy and, perhaps most importantly, the Prius model's unique hybrid shape.
Find a Honda Civic Hybrid for sale
Lincoln MKZ Hybrid -- 45 miles per gallon
The Lincoln MKZ Hybrid offers a more luxurious take on the popular Ford Fusion Hybrid. To get an MKZ Hybrid, take a Fusion, change the look and add a long list of standard equipment ranging from leather upholstery to heated seats, an 8-in center touchscreen, keyless ignition and entry, dual-zone automatic climate control and MyLincoln Touch infotainment system. Unfortunately, all that luxury comes at a price: The MKZ Hybrid's $38,000 starting figure is nearly $10,000 more than a base-level Fusion Hybrid. The MKZ Hybrid also surrenders 2 mpg in combined driving to the Fusion, ending up at 45 mpg to the Fusion Hybrid's 47.
Find a Lincoln MKZ Hybrid for sale
Volkswagen Jetta Hybrid -- 45 miles per gallon
When you think fuel-efficient Volkswagen, you probably think diesel. But the Volkswagen Jetta Hybrid is not just the most efficient model in the brand's lineup -- it's one of the most efficient cars on sale. Offering 45 mpg in combined driving, the Jetta Hybrid straddles the line between compact and midsize thanks to a roomy, large-car back seat coupled with a reasonable, small-car price tag of around $26,000 with shipping. The best part is a muscular 150-hp engine that makes the Jetta Hybrid more powerful and quicker than its rivals.
Find a Volkswagen Jetta Hybrid for sale
Ford C-MAX -- 43 miles per gallon
We happen to be big fans of the Ford C-MAX. The hybrid-only hatchback offers drivers a choice between two engines: a plug-in hybrid or a traditional, gas-powered 4-cylinder hybrid that returns 43 mpg in combined city and highway driving. While that figure isn't quite in Prius territory, the C-MAX offers more room than a Prius and a newer look and feel. The C-MAX also comes loaded, boasting 17-in alloy wheels, dual-zone automatic climate control and Ford's SYNC electronics interface, all for under $26,000 with shipping.
Honda Insight -- 42 miles per gallon
The Honda Insight may not be able to touch the Toyota Prius in fuel economy, but Honda's 5-door hybrid has the popular Toyota beat in one crucial area: price. The Insight boasts a base price of just $19,500 with shipping, placing it near the top of our list in terms of value. No, it won't return 50 mpg, but with the money you'll save when you sign the papers, you won't mind trading off a few dollars at the pump.
Lexus CT 200h -- 42 miles per gallon
It doesn't matter whether you call the Lexus CT 200h a hatchback or a wagon. Just don't call it a Prius. The 5-door Lexus may offer the same engine as the popular Toyota, but it boasts a different body, a more luxurious interior and improved handling for drivers interested in the occasional sporty jaunt. The CT 200h also boasts a reasonable base price of less than $33,000 with shipping, which is a premium figure but an excellent deal for a brand-new Lexus.
Toyota Prius v -- 42 miles per gallon
The Toyota Prius v is the largest, most practical member of the Prius family. Unfortunately, its extra size means it's also the least efficient, offering only 42 mpg in combined city and highway driving. Of course, that figure is still excellent, as is the Prius v's ample cargo volume, large back seat and reasonable $27,500 base price. The Prius v also boasts a long list of features ranging from push-button start and Bluetooth to automatic climate control and alloy wheels.