Top Cars
2017 BMW i3: 9 Reasons Why It's Perfect for Your Urban Commute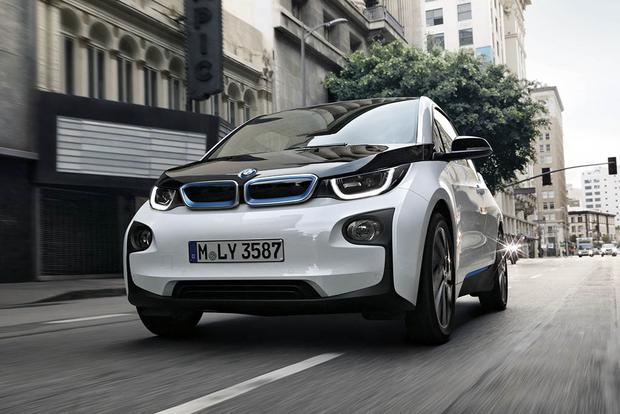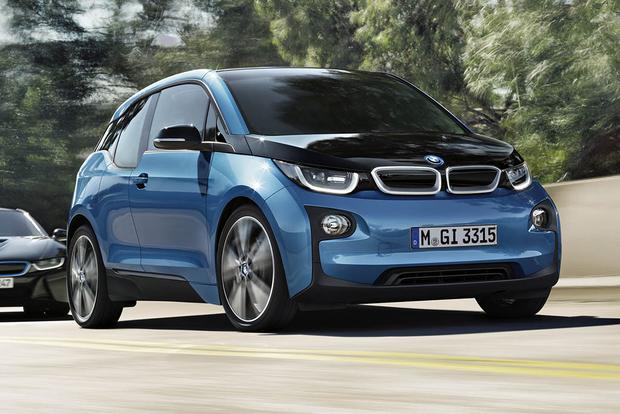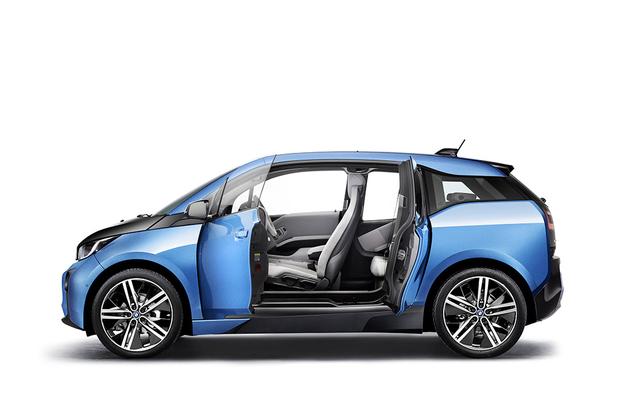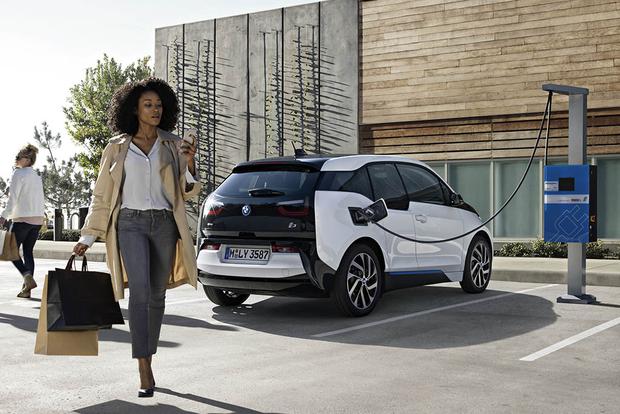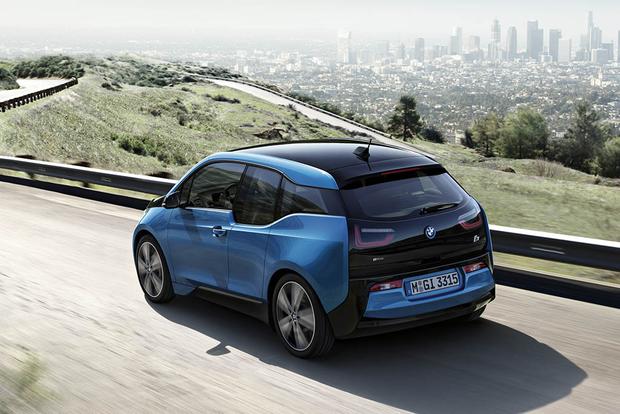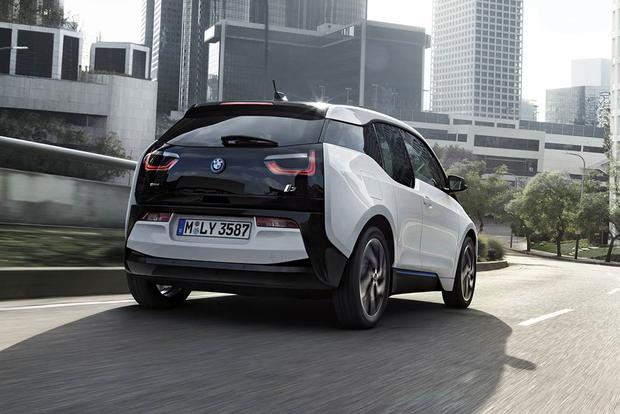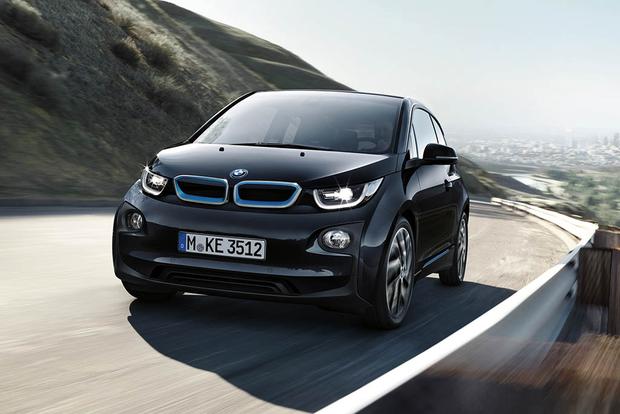 The 2017 BMW i3 is the perfect car for an urban commute. Here's why.
1. Taller, More Commanding View of the Road
The i3's battery pack resides under the floor, raising the cabin to provide an elevated view and seating position indicative of a compact SUV. Combined with tall windows and an airy greenhouse that provides excellent visibility, you'll have a commanding view of the road ahead. We also appreciate the ample seat travel and the almost humorously telescoping steering wheel, which provide an ideal seating position for a huge range of driver sizes.
2. It Brakes for You
Accelerator, brake. Brake, accelerator, brake. Brake, brake. This is your foot while stuck in traffic in a normal car. Needless to say, it becomes tiresome, and it may even cause discomfort in your ankle or knee. In the BMW i3, however, all you need to do is feather the accelerator while the car does the braking for you. Like some electric cars (Teslas in particular), the i3 features aggressive regenerative braking that kicks in automatically when you lift off the accelerator (doing so recoups energy to recharge the battery). It may seem weird, but once you experience it, you'll never want to drive another car in gridlock again.
And that's just the standard i3. If you opt for the Technology and Driving Assistant package, you'll receive an adaptive cruise control system that'll handle both the brake and the accelerator, automatically maintaining an appropriate distance from the vehicle ahead.
3. Carpool Lane!
This definitely depends on the state in which you live, but as an electric car, the BMW i3 should grant you access to carpool lanes. Do we really need to explain why that might come in handy?
4. Smooth, Shockingly Quick Acceleration
It may not look like it, but the BMW i3 is shockingly quick. Its electric motor and lightweight body combine to accelerate the little i3 from 0 to 60 miles per hour quicker (around 6.5 seconds) than any electric vehicle not named Tesla. When trying to quickly merge into that open space in traffic or dart away from the light to get ahead of other cars, having this type of instantaneous power is a big advantage. Plus, looking in your mirror at the stunned faces of drivers in sports cars and flashy luxury sedans as you silently zip away from them never gets old.
5. You Won't Spend Anything on Gas
The 2017 i3 can travel an estimated 114 miles on a single charge, meaning you'd need a pretty epic daily commute to deplete the battery. This is a healthy improvement over last year's 81-mile range. Now, should 114 miles still not seem sufficient, the BMW i3 REX model ups it to 180 miles by featuring a small gasoline-powered motor, which kicks in once the REX's admittedly reduced electric range of 97 miles is depleted.
Of course, these figures are bettered by the cheaper Chevrolet Bolt, which has a 238-mile all-electric range, as well as various plug-in hybrids.
6. Easy to Park
Indeed, several of these elements are inherent to electric cars. However, try parking a Tesla Model S or Model X in a tight spot sometime. Despite their myriad sensors and cameras, they are enormous cars that require a lot of space. The small, funky i3, though, is of a manageable size, especially in width, granting it access to a greater variety of parallel and compact perpendicular spots. Its visibility, as well as its own available parking aids (including a fully automated system), should mean you can fit places most others cannot.
7. The Interior Is Extremely Cool
To be kind, the BMW i3's exterior is odd. However, it was designed with the notion that, for a car purposely made for commuting and running errands around town, it's what's on the inside that really matters. When it comes to design and quality, the i3 feels like you've opened a car door and stepped into the future. Its three trim levels, or Worlds, each come with ultramodern color combinations and sustainably sourced materials. The cool grays and warm browns evoke an extremely cool Scandinavian's living room, while the open pore wood trim cascading across the dash looks and feels terrific. Plus, since this is a BMW, the various switch gears and regular car-operating controls are top-notch. We even like the flat open floor between the front seats -- not only does it further the cabin's nice, open feeling, but it provides a close place to keep a handbag.
8. Nimble Handling and Small Proportions
Combined with its surprising acceleration, the i3's quick steering, small proportions and BMW suspension wizardry create a car that's genuinely fun to drive around town. Whether zipping around corners or sneaking into an open space in traffic, the i3 can bring a modicum of enjoyment to a dreary daily exercise.
9. It Can Take Four People to Lunch
Yes, it's small, but the 2017 BMW i3 has enough interior space to comfortably take four adults out to lunch. The back seat is placed high off the floor, providing generous thigh support and legroom (barring an especially tall driver). There's also abundant headroom all around. The clamshell doors can occasionally cause issues in tight spaces, but otherwise, access to the back is easy. And yes, there's definitely enough space to take the kids to school.