Top Cars
2017 Honda Ridgeline: 8 Ways It's Perfect for Outdoor Adventures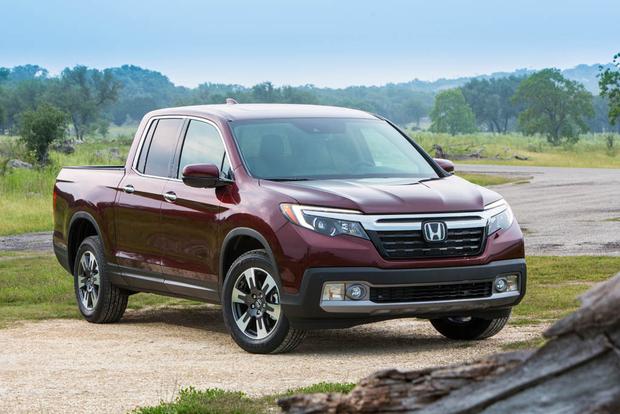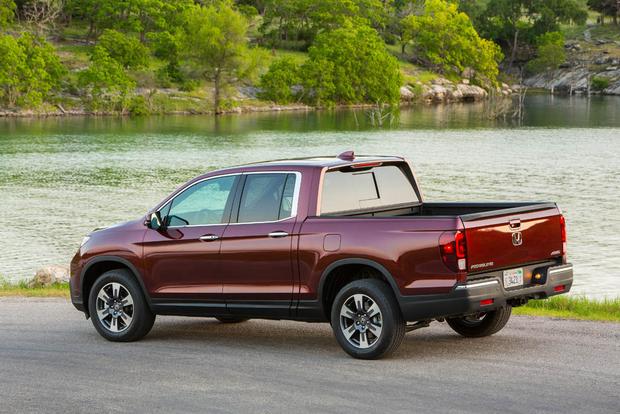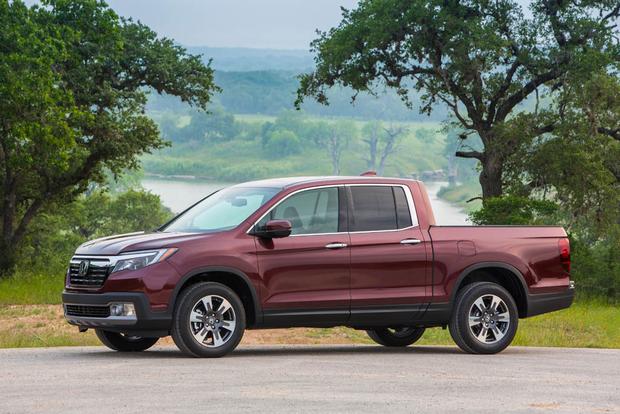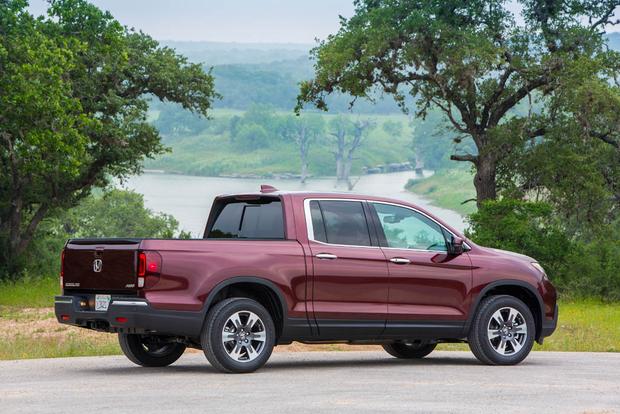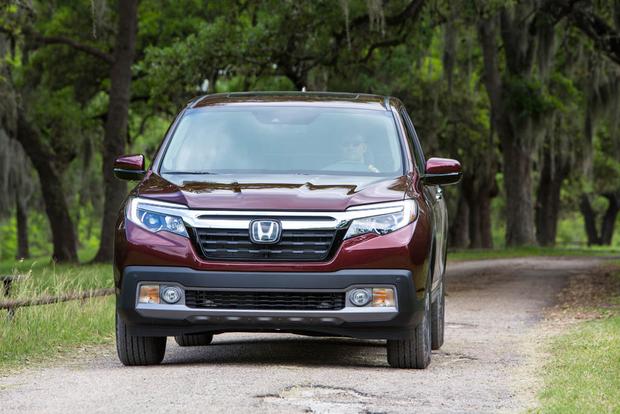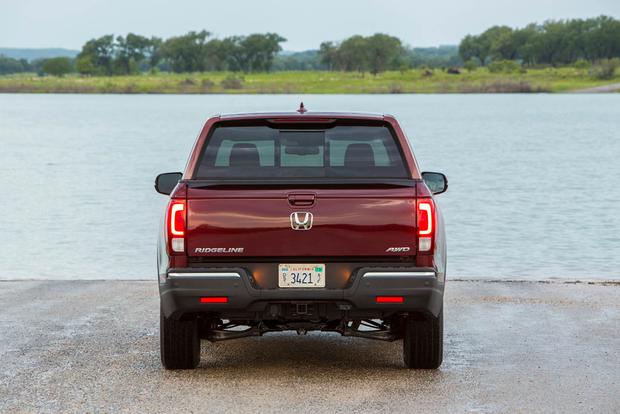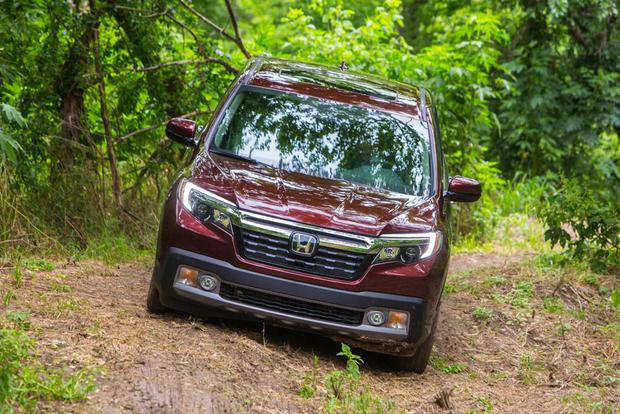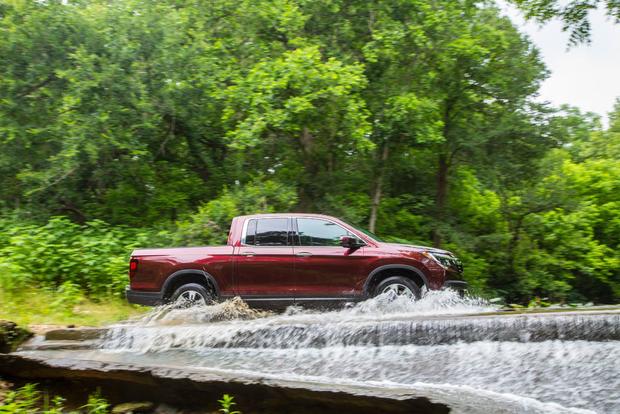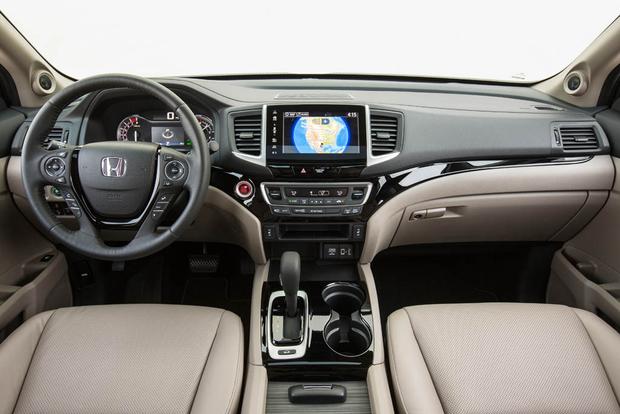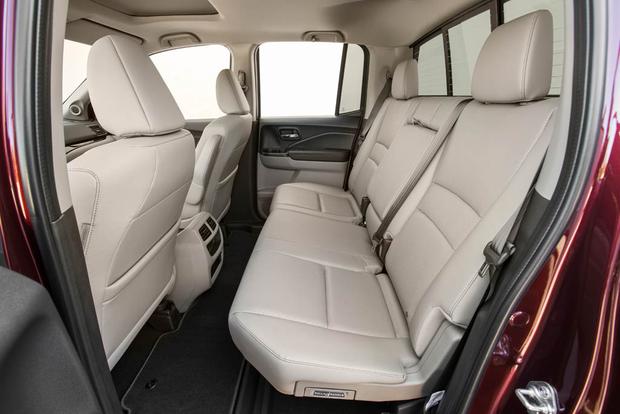 Sure, you could put a bike rack on any old car or ramble up a dirt road in virtually anything that isn't an exotic sports car. And yet, there are certain vehicles that are better than others for taking you off the beaten path to explore everything Mother Nature has to offer. Recently, we had a chance to thoroughly test the new 2017 Honda Ridgeline and came away realizing it's perfect for outdoor adventures. Here are eight reasons why.
1. It's a Truck
OK, so it isn't a normal truck (more on that later), but its truck bed is big enough to fit dirt bikes or an ATV when the tailgate is lowered. There are also 350-pound tie-down points spread throughout the extremely durable composite bed. Of course, you can also quite simply toss in a few mountain bikes or whatever else is too dirty to go inside. And with the novel dual-action tailgate that drops down as well as outwards, the climb into the bed is that much easier.
2. It's Got a Trunk
Great, every truck has a bed. Yes, but no other truck has a trunk beneath that bed. When the dual-action tailgate is swung out, you can lift the hefty lid that covers the deep bin perfect for securing luggage, tools, equipment or whatever toys you want to keep locked away. It's also watertight and drainable, so you can fill it with ice and beverages.
3. You Can Leave That Portable Stereo at Home
In the top two trim levels, the 2017 Ridgeline includes unique bed speakers that allow you to play your tunes without the need to bring a portable stereo or strain to listen to your smartphone. Technically, the entire bed is the speaker, as the composite liner itself is used to create sound. We were skeptical of its sound quality, but it's actually shockingly good. We just wish it was available on more trim levels.
4. The Flip-Up Back Seat Makes Interior Storage Easy
The Ridgeline's back seat is one the most spacious and comfortable of any midsize trunk, and its 60/40-split flip-up seat bottom reveals a flat load floor that can accommodate whatever you don't want riding in the bed or the lockable trunk. You should easily be able to fit a bike or all the luggage and equipment you could realistically bring.
5. There's a Tent Attachment
Admit it: Sleeping on the ground isn't always ideal. As an alternative, Honda offers a bed tent specially designed to attach to the Ridgeline's bed. It extends out to the lowered tailgate, allowing someone taller than 6 feet to lie comfortably. It's also designed to maintain access to the under-bed trunk as well as the cab's rear window. There's even a large awning that can be extended from it, providing shade for a post-adventure tailgate party.
6. It Has Roof-Rack Accessories for Just About Everything
Aside from the bed tent, Honda offers a wealth of racks and accessories specifically designed for the Ridgeline and just about anything you and REI can throw at it: bikes, kayaks, skis, snowboards, surfboards and whatever will fit in a roof box. There's also a tow hitch, but with a modest 5,000-pound towing capacity, the Ridgeline isn't exactly the best choice for things that can't fit in or on it.
7. It Offers Multi-Terrain All-Wheel Drive
If where you're going off-road requires crawling over boulders, inching up or down impossibly steep inclines or visiting something with an address on the Rubicon Trail, the 2017 Ridgeline is probably not the truck for you (probably best to visit the Toyota Tacoma aisle). However, the Ridgeline's optional multi-terrain all-wheel drive does have the skills to take you to the majority of spots off the beaten path. Rutted dirt roads, muddy fields, sandy beaches... the Ridgeline has special settings to tackle them all and a clever rear differential that can send power left and right to the wheels that have the best traction. Plus, it's a mostly automated system that operates in front-wheel drive when cruising to save fuel.
8. You'll Have a Better, More Comfortable Drive to Wherever You're Going
If you've ever ridden in a truck, you know it isn't the most comfortable or refined experience -- the ride is almost always firm and jiggly. And if you've driven a truck, even smaller midsize models, you know that maneuvering it can be ponderous and its handling cumbersome. None of that applies to the 2017 Honda Ridgeline, which is essentially a crossover pickup truck, with a carlike construction and suspension mostly shared with Honda's Pilot SUV. Now, that's not so great for towing or hardcore off-roading, but when it comes to providing a truly comfortable ride, it can't be beat. And when you're behind the wheel, it's easy to forget there's a truck bed behind you, as the steering is comparatively direct, the efficient V6 engine is smooth, and the handling is surprisingly controlled. There's no need to suffer and pay a ton in gas just because you need a vehicle to take you to the great outdoors.