Top Cars
2017 Kia Sportage: 6 Ways It's a Great SUV for a Young Couple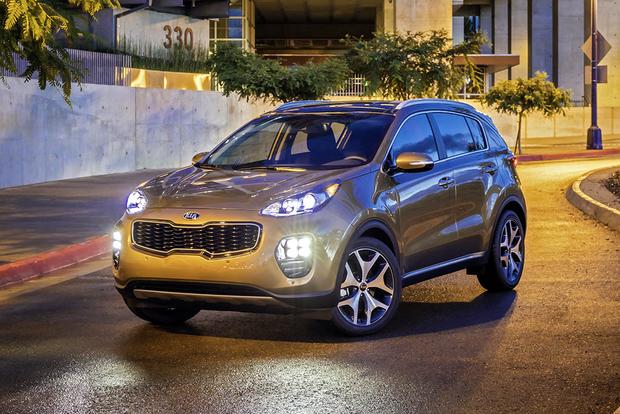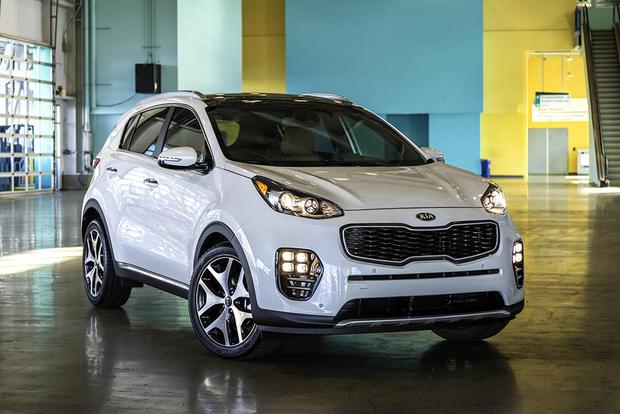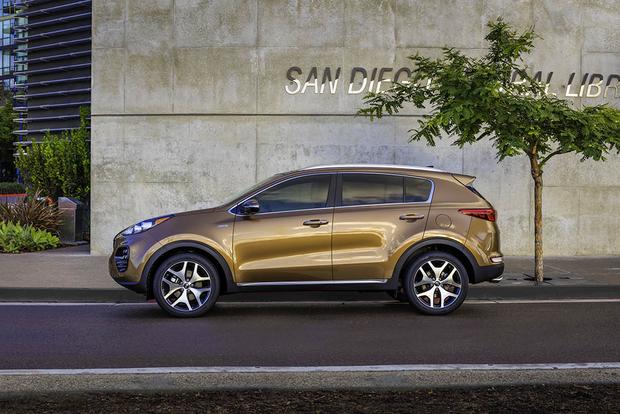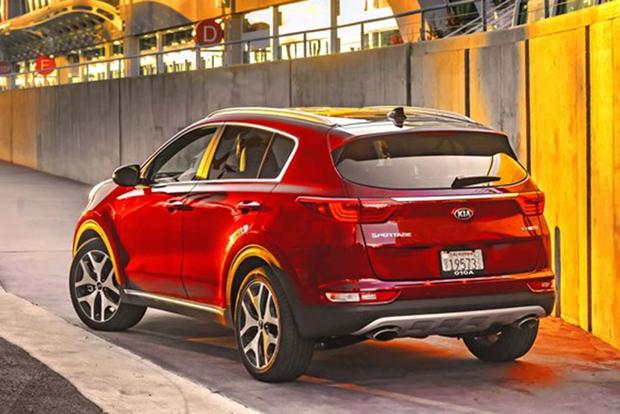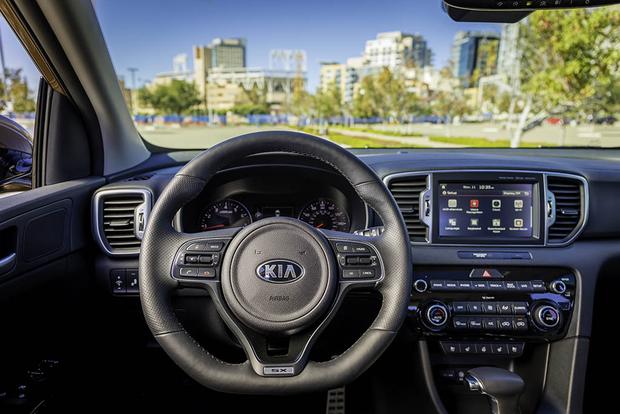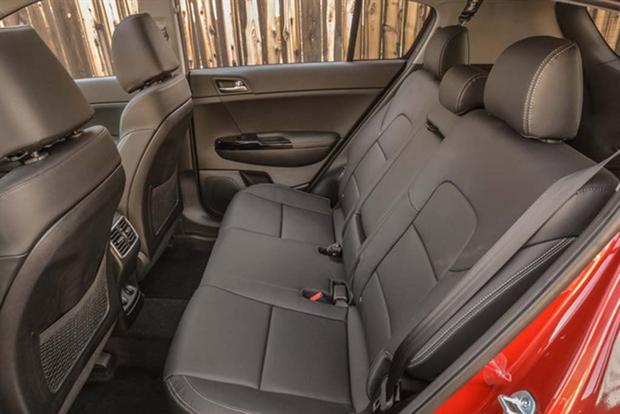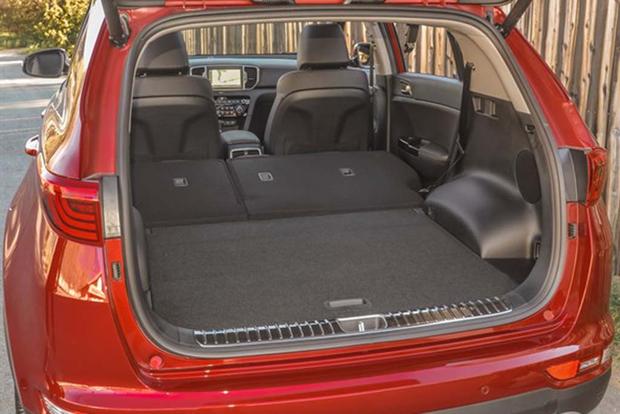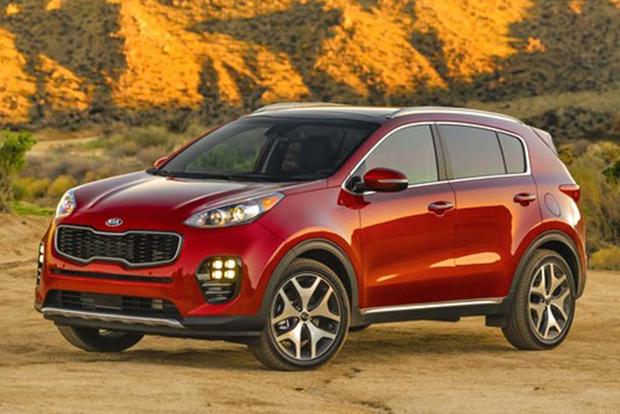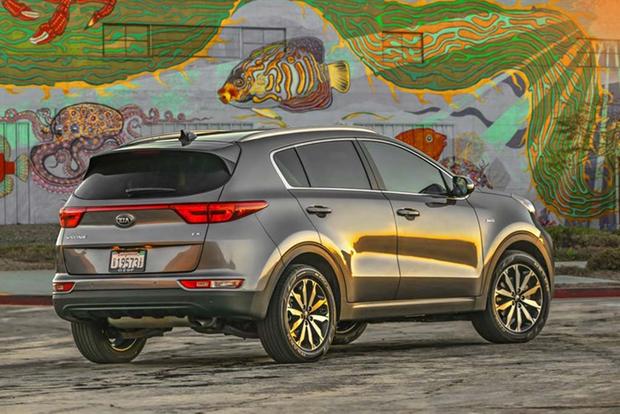 As you've probably noticed, there's an overwhelming number of compact SUV choices out there. Most are marketed to families, while others are meant to appeal to those who fancy outdoor adventures with kayaks and Cocker Spaniels. However, we know quite a few city-bound young couples who want an SUV, despite not having kids and having little interest in venturing off the beaten path. For them, the 2017 Kia Sportage is a great choice. Here are six reasons why.
1. Kids Not Required
You're a young couple in search of an SUV, but that doesn't mean you're looking for one because you'll be filling it with kids. Indeed, many compact SUVs are designed with kids in mind and, as a result, put a priority on utility. For instance, think of vehicles, like the Honda CR-V and Toyota RAV4, that emphasize big cargo areas for strollers and other stuff kids need, plus jumbo back seats and a multitude of cubby bins. They're akin to the no-nonsense station wagon and minivan of yesteryear, and we're guessing that might not be your jam. The 2017 Kia Sportage might be, as it offers the elevated seating position, versatile cargo space and general look of an SUV with a greater emphasis on style and feature content than rug rat hauling.
2. Sharp Styling That Doesn't Scream Mom-and-Dad Mobile
Along those same lines, you can pull up to a nightspot in the Kia Sportage without feeling like you're in a carpool shuttle. Maybe that's vain and a silly reason to buy (or not buy) a car, but let's be realistic. The Sportage looks like a vehicle you bought because you liked it, not because life dictated it.
3. At the Same Time, It Could Handle Kids Someday
Okay, you don't have kids now, and you'd rather not drive around in a mom-and-dad mobile, but that doesn't mean you've sworn to uphold a DINK lifestyle forever. The Sportage still offers more than enough capability for that day down the road when you find yourself with a kid in tow. The cargo area is a bit on the small side, but the back seat is a similar size to that of the mom-and-dad Honda CR-V. That certainly aides the fitment of a rear-facing baby seat, but so, too, does the highly accessible LATCH anchors, the elevated ride height and the exceedingly large rear door. The latter is also great for stuffing your friends inside.
4. A Ton of Features For the Money
For a reasonable $22,900, the base Sportage includes alloy wheels, LED running lights, tinted windows, rear air vents, a 5-inch touchscreen, Bluetooth, a USB port, satellite radio and a 6-speaker sound system. In other words, it isn't a stripper. Plus, you can add a power driver's seat, heated front seats, roof rails, auto climate control and Apple CarPlay/Android Auto and still keep the price under $26,000. For a young couple on a tight budget, that's tremendous value. Now, there are cheaper SUVs available, but most are smaller, less refined vehicles, like the Honda HR-V and Jeep Renegade.
5. Long Warranty and Above-Average Reliability
You're young, so there's a decent chance this is your first car. If so, you're no doubt interested in making sure the vehicle you buy won't cause years of headaches. Then again, who isn't? Either way, the previous-generation Kia Sportage enjoyed very good reliability ratings and collected various quality awards (there's little reason to believe the current new-for-2017 Sportage will be any different). Just as importantly, though, is Kia's exceptional 5-year/60,000-mile limited vehicle warranty and 10-year/100,000-mile powertrain warranty. Only Hyundai and the mechanically related Hyundai Tucson can match that.
6. High Seating Position For Not a Lot of Money
As much as extra utility, bad-weather traction and off-road adventures are highlighted as reasons to consider an SUV, we recognize that a major motivating factor is their elevated view. Being able to see over other cars or at least not be dwarfed by neighboring SUVs and pickups is no small thing. For that, the Sportage delivers, and it definitely does a better job than other reasonably priced SUVs, like the Honda HR-V, Jeep Renegade and Mazda CX-3, which occupy a lower SUV segment.