Top Cars
4 Crossovers for 4 Fall Road Trips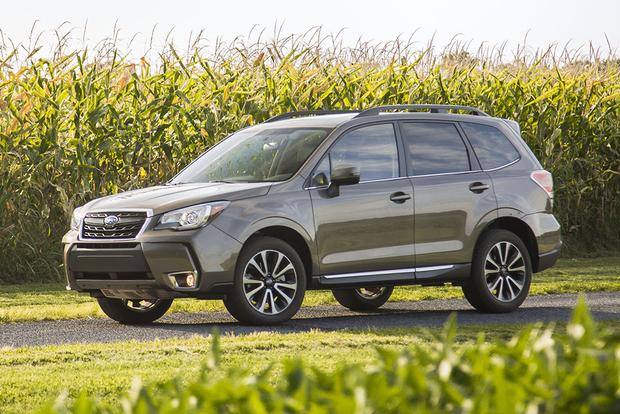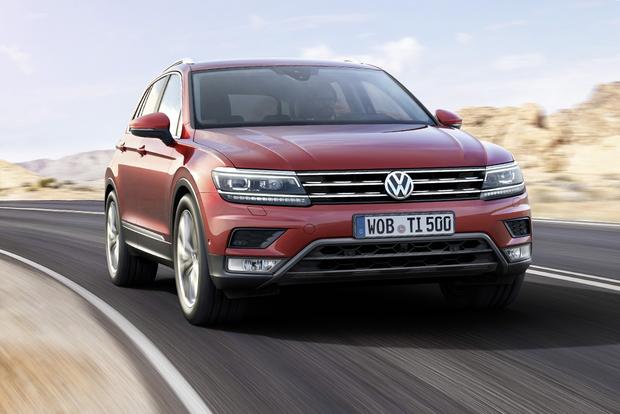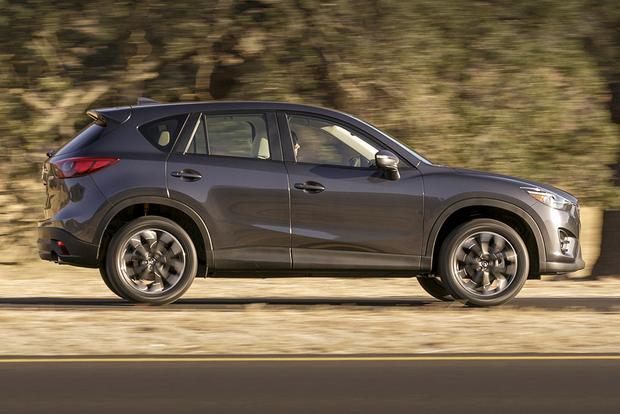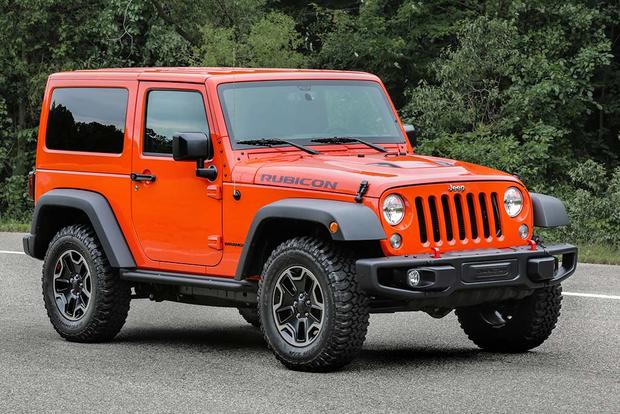 As fall rolls in, families look to take weekend drives to enjoy the cooler season around the country. Whether you're going apple-picking in the countryside or heading to a college football game across the state, fall family road trips with the right vehicle can be fun and memorable. To that end, we've chosen four great crossovers and matched them up with four regions of the country to explore this autumn with the whole family in tow.
2016 Jeep Wrangler in the Colorado Rockies
The Jeep Wrangler defines off-road prowess more than perhaps any other vehicle, making it the perfect set of wheels for a drive through the Colorado Rocky Mountains. Part-truck, part-utility, the Wrangler is made for action in the wilderness, from climbing rocks to crossing streams. It's powered by a robust 3.6-liter V6 that sends 285 horsepower to a standard 4-wheel-drive setup with high- and low-range gearing. It's also made to take on steep grades and tough terrain thanks to features such as hill-ascent assist.
Whether you decide to drive to the top of Pikes Peak, visit Rocky Mountain National Park or learn about the history of early Colorado people in Mesa Verde, the Wrangler is the vehicle to get you around both on and off the pavement. But while you're on the pavement, make sure to explore some of Colorado's great towns along the way, including Denver, Boulder, Telluride and Durango. The 2016 Jeep Wrangler has a base starting price of $23,895.
2017 Subaru Forester in the Pacific Northwest
With a name like the Forester, this vehicle was made for the lush, green forests of the Pacific Northwest. With its all-wheel-drive capabilities and rugged demeanor, this wagonlike crossover delivers a smooth and compliant ride on normal roads, as well as plenty of confidence on wet terrain. In addition to its excellent drivability, the Forester delivers big on interior space. It provides 74.7 cu ft. with the second row folded down, more max cargo volume than any other vehicle in the segment. That's more than enough room to load in your camping equipment before heading off to the tall pines.
With its open spaces and seemingly unending beauty, the Pacific Northwest is easily explored by way of car. For the best scenic routes, Highway 101 and State Route 305 showcase the diversity of the region, from oceans and hills to mountains and high desert. Plus, Washington and Oregon are dotted by scores of small towns with lots of charm and friendly people. Starting at $22,595, the 2017 Subaru Forester is the ideal vehicle for a fall family road trip to the Northwest.
Find a Subaru Forester for sale
2017 Volkswagen Tiguan in New England
Tiger plus Iguana equals Tiguan. This smartly designed 4-door, 5-passenger crossover with the strange-sounding name delivers a refined driving experience, conservative styling and excellent interior materials. The Tiguan is deceiving in terms of passenger and cargo space, allowing plenty of room for a family of four and their stuff for a long weekend. Power comes from a 2.0-liter turbocharged 4-cylinder engine making 200 hp. Both front- and all-wheel-drive versions are available, but 2-wheel drive is more than adequate to go see some epic fall foliage in the northeast.
New England has a number of great drives through the six states that make up this corner of the country. Of those, two of the best spots for taking in the colors of autumn are along Route 9 in New Hampshire and on Route 100 in Vermont. Route 9 will give you beautiful countryside, covered bridges and lots of history along the way. Route 100 will take you through villages like Warren and Waitsfield with their craft shops and old-world charm. But if you go too late in the season, you'll need that 4-wheel-drive Tiguan to get you through the snow -- winters start early in this neck of the woods. The 2017 Volkswagen Tiguan has a base starting price of $24,995.
Find a Volkswagen Tiguan for sale
2016 Mazda CX-5 in Southern California
The Mazda CX-5 is one of the most comfortable and smooth compact crossovers you can buy. In a segment with heavyweights like the Honda CR-V and the Toyota RAV4, the CX-5 isn't usually top-of-mind. But this well-designed utility offers an attractive exterior, excellent fuel economy -- to the tune of 26 miles per gallon in the city and 35 mpg on the highway -- and even an available manual transmission offered on the base level for those who enjoy driving as a pastime. The CX-5 has the practicality of a utility and the fun factor of a sporty car.
The CX-5's spryness and youthful attributes make it just the right match for driving the California coast. With literally mile after mile of breathtaking ocean views, Highway 1 -- also known as the Pacific Coast Highway -- has several sections that should be on your bucket list. These stretches of highway span from La Jolla to Encinitas, Laguna Beach to Newport Beach, Malibu to Oxnard and Santa Barbara to San Simeon. You could drive these parts all in one day, but we suggest you stop a lot and take three. The 2016 Mazda CX-5 starts at $21,795.