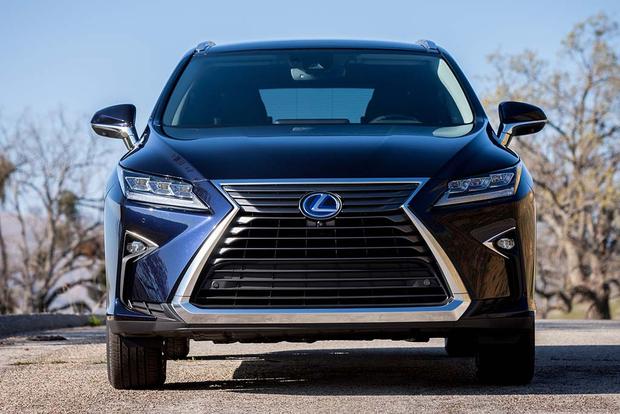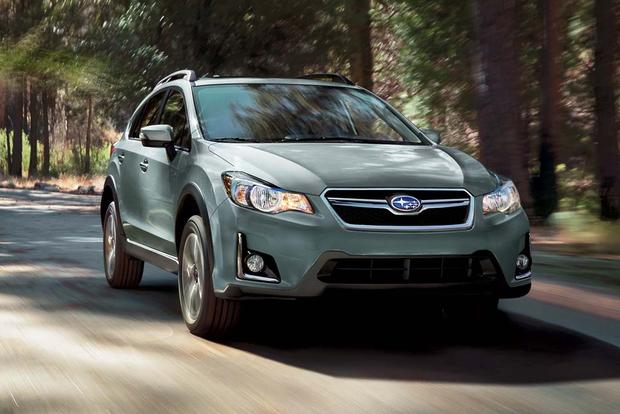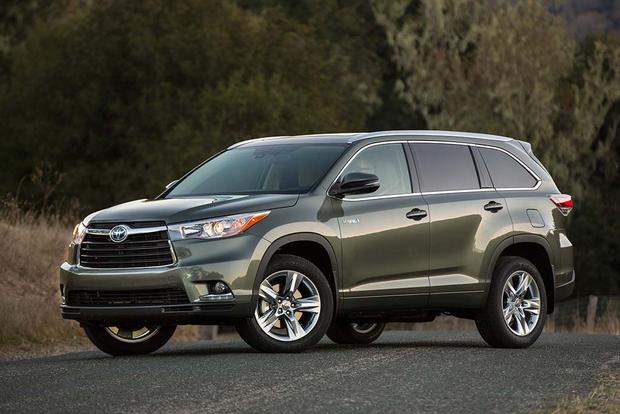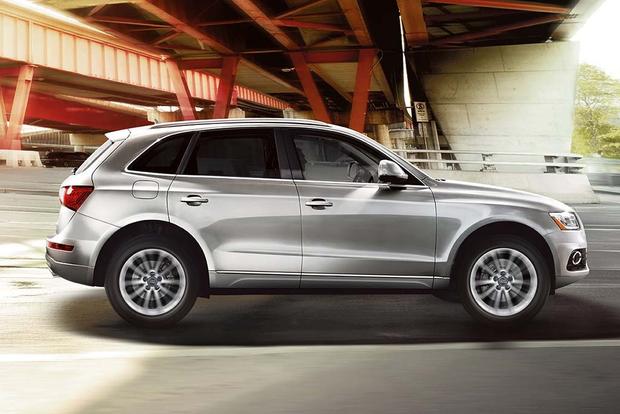 When people think of hybrids, they often assume they have to give up on space, practicality and capability in favor of higher gas mileage and cleaner emissions. But driving a more efficient vehicle doesn't mean you have to sacrifice the functionality you and your family need. Hybrid SUVs give you all the advantages of a utility vehicle with the added benefit of greater fuel economy and a smaller carbon footprint. It's clearly a win-win.
Here are four hybrid crossovers that deliver on design and packaging while also making the routine trip to the gas station a little less frequent.
2016 Audi Q5 hybrid
Right from first glance, the Audi Q5 hybrid is a head turner, with an artful design and stunning looks from all angles. But this crossover touts brawn as well as beauty. Its 2.0-liter 4-cylinder engine and 54-horsepower electric motor combine to generate a total of 245 hp and a very stout 350 lb-ft of torque. The result is a spirited premium driving experience that yields 26 miles per gallon combined.
Furthermore, the Q5 is agile and responsive in tight corners and quick turns. Within, the Q5's highly appointed cabin is airy and feature-rich. It's loaded with cutting-edge technologies, high-end amenities and an abundance of comfort, thanks in particular to well-bolstered seats covered in soft, almost creamy leather. Upscale and efficient, the Audi Q5 hybrid starts at $52,500.
2016 Lexus RX 450h
The Lexus RX 450h is all new for 2016 and retains the high level of interior craftsmanship and comfort for which the Lexus brand is known. An even more balanced ride and a better handling experience than earlier models result in a smooth, quiet, near-luxury feel. A 3.5-liter V6 and two electric motors at the front axle combine to generate 308 hp. All-wheel-drive models get a third electric motor at the rear axle. Both front- and all-wheel-drive versions get an impressive 30 mpg combined.
The RX 450h is loaded with creature comforts and an abundance of technology, but the cargo space isn't as great as other hybrid SUVs. Starting at $52,235, the Lexus RX 450h is a strong choice if you're looking for a vehicle that's equal parts plush and eco-friendly.
2016 Subaru Crosstrek Hybrid
There may not be a vehicle out there with a cooler-sounding name than the Subaru Crosstrek. But nomenclature aside, this is the hybrid crossover you want if you're looking for good gas mileage combined with trail readiness. The rugged Crosstrek's standard all-wheel drive, high ground clearance and body cladding make it perfect for drivers keen on getting to the wilderness the moment the weekend starts.
In everyday driving, the Crosstrek Hybrid yields 31 mpg combined thanks to its efficient 2.0-liter 4-cylinder boxer engine working in tandem with an electric motor. Total output is 160 hp. Inside, this wagonlike crossover has plenty of passenger room and a spacious cargo area for all your outdoor gear. For 2016, the Crosstrek offers Subaru's STARLINK telematics system, plus a lineup of new safety technologies such as a blind spot monitoring system and lane-keep assist. Affordably priced, the Subaru Crosstrek Hybrid starts at $27,245.
Find a Subaru Crosstrek for sale
2016 Toyota Highlander Hybrid
The 2016 Toyota Highlander Hybrid is one of the most well-conceived family vehicles on the market today. Not only is it powered by a strong 3.5-liter V6 and electric motor with a total output of 280 hp, it also boasts an impressive 28 mpg combined. And with standard all-wheel drive, the Highlander Hybrid is surefooted and capable in inclement weather.
Inside, you get an upscale cabin with standard 7-passenger seating, a robust list of feature content and plenty of cargo room. And the overall ride quality is smooth, if not plush, making it ideal for daily commutes and long road trips alike. Available in Limited and Limited Platinum trims, the Highlander Hybrid starts at $47,870.
Find a Toyota Highlander for sale
With any of these great hybrid crossovers, you should have no trouble maximizing practicality without sacrificing eco-friendliness and fuel efficiency.