Top Cars
40-MPG Cars With Room for the Whole Family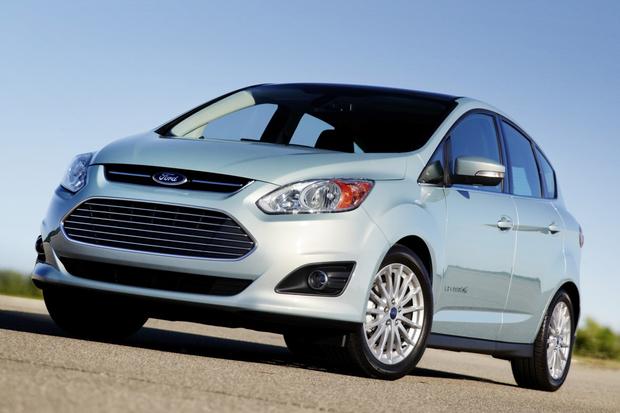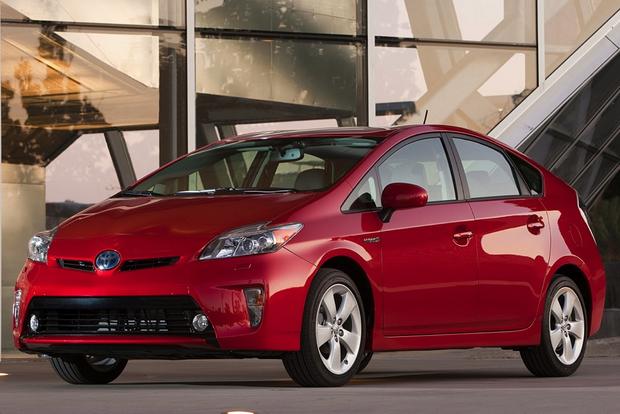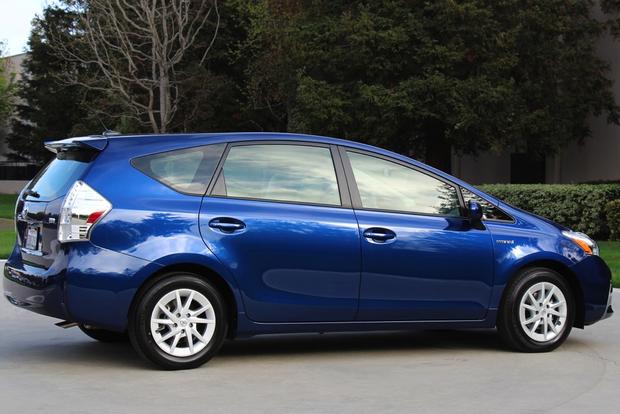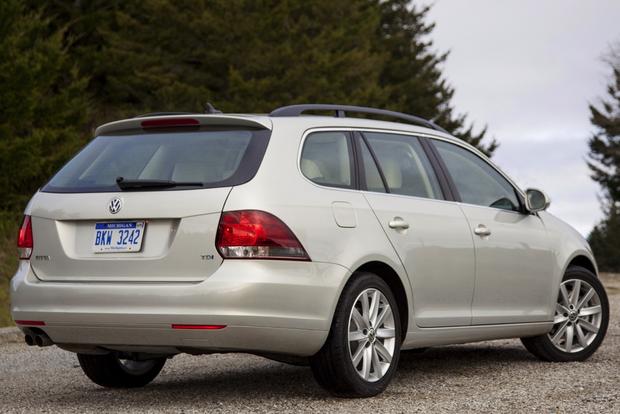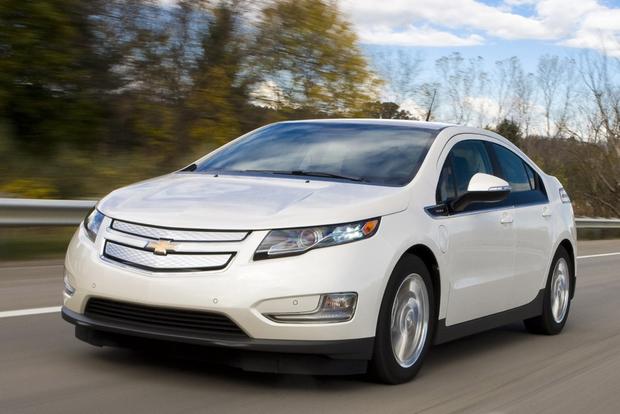 If you're interested in a new family car, it might seem impossible to find one that is fuel efficient and roomy, but we've rounded up six great vehicles that get 40 miles per gallon while offering enough room for your whole family and all their accessories. Best of all, the 40-mpg cars on our list are surprisingly affordable, so you won't have to spend a fortune on your new fuel-efficient family hauler.
Chevrolet Volt
The Chevrolet Volt is the only plug-in model on our list, so buying one will probably require you to install a potentially expensive charging station at your house. You'll forget about that after you start to experience the Volt's truly impressive fuel economy, however, which is made possible by an electric motor mated to a gasoline engine. In electric mode, the Volt can travel around 40 miles before the gasoline engine kicks in, which means that most drivers will rarely use gas. Fuel efficiency aside, the Volt also offers a roomy back seat and a sizable cargo area -- an impressive feat for around $35,000 before tax credits.
Find a Chevrolet Volt for sale
Ford C-MAX
If you think of the C-MAX as Ford's take on the Prius, you're not very far off. Although it can't quite touch the Prius in terms of gas mileage, it still returns a respectable 42 mpg in the city and 37 mpg on the highway. The C-MAX also boasts a hatchback body style and hybrid-only engines, including a plug-in hybrid variant dubbed the C-MAX Hybrid Energi. It has much more cargo volume than the Prius, which gives it an advantage for shoppers interested in using the hatchback as an everyday family car. At around $25,000 with shipping, the C-MAX is priced competitively with the Prius.
Honda Accord Hybrid
The all-new Honda Accord Hybrid adds a highly efficient hybrid powertrain to the popular Honda Accord midsize sedan. The Accord Hybrid is a little expensive, with a starting price of around $30,000 with shipping, but considering the truly tremendous fuel economy (50 mpg city/45 mpg hwy) and the long list of standard features, it's worth it. All Accord Hybrid models include luxury features such as dual-zone automatic climate control, an 8-inch center screen, Honda's LaneWatch blind spot camera and keyless access with a push-button ignition. They also come with a roomy interior and Honda's reputation for long-term dependability.
Find a Honda Accord Hybrid for sale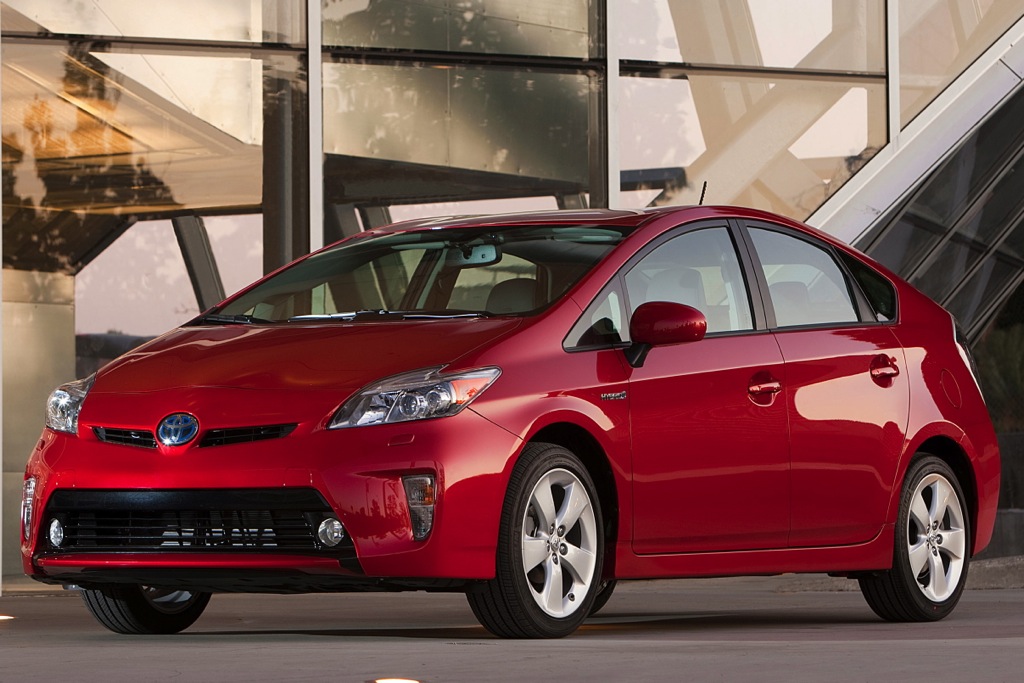 Toyota Prius
Even after all these years, the highly popular ruler of hybrid vehicles is still one of the best fuel-efficient family cars you can buy. No, it can't beat the Ford C-MAX in terms of cargo room, nor can it top the Accord Hybrid for rear-seat space, but the Prius boasts some of the best gas mileage in the business (51 mpg city/48 mpg hwy). It also offers reasonable pricing that starts around $25,000.
Toyota Prius v
Want more space than the Prius can provide? Check out the Toyota Prius v, which is the largest member of the ever-growing Prius lineup. Although it still has two rows of seats, the Prius v touts a dramatically enlarged cargo area and a slightly increased base price (up to around $27,500 with shipping). Unfortunately, Prius v fuel efficiency can't quite reach regular Prius levels, as the Environmental Protection Agency (EPA) rates the car at 44 mpg city/40 mpg hwy, but it's still an excellent choice for fuel economy-minded shoppers who can't quite fit the whole family into a standard Prius.
Find a Toyota Prius v for sale
Volkswagen Jetta TDI SportWagen
The last model on our list of 40-mpg cars isn't a hybrid, and you don't plug it into a charging station, but thanks to a fuel-efficient diesel engine (which cranks out 140 horsepower and 236 lb-ft of torque), the Jetta TDI Sportwagen still manages to return an impressive 42 mpg hwy. Unfortunately, city fuel economy ratings can't quite touch hybrid-powered rivals, as EPA says that the Jetta returns just 30 mpg city. The Jetta makes up for its less-than-stellar city performance with an expansive cargo area that totals nearly 70 cu ft. of space and reasonable pricing that starts around $27,500 with shipping.