Top Cars
5 American Sports Cars for Under $30K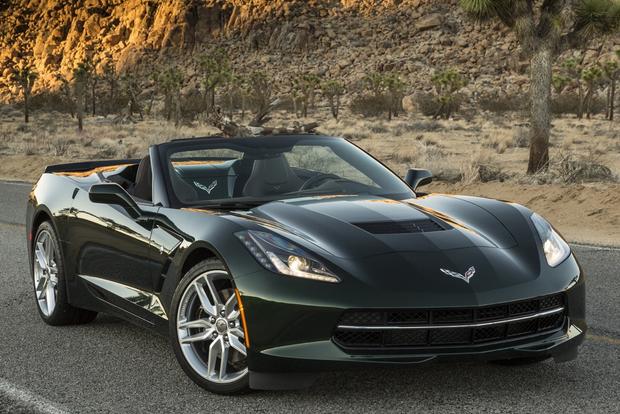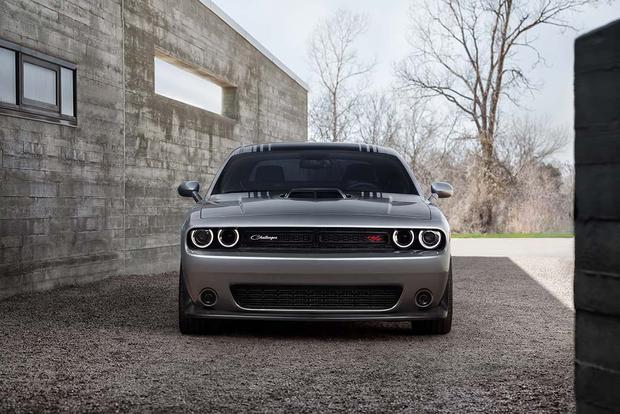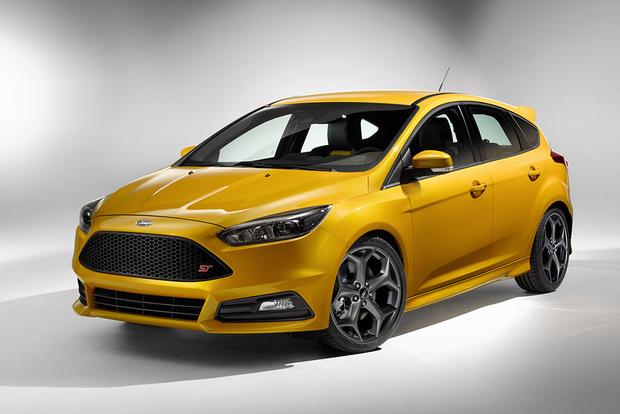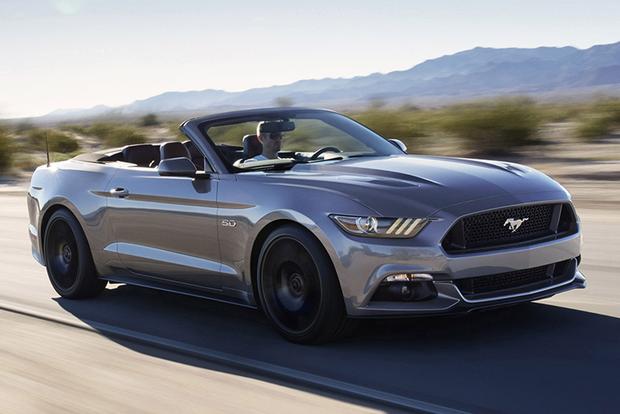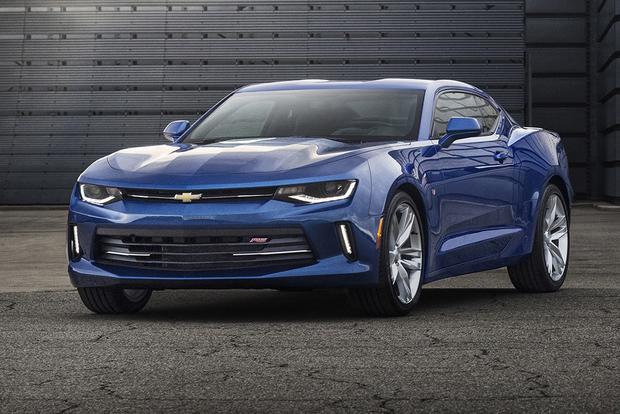 When it comes to American muscle cars and high-horsepower hot rods, there's no place on earth to look beyond Detroit. Motor City has continued to churn out some of the best examples of power and performance at an affordable price compared to European and Asian rivals. If you're looking for pure driving excitement without breaking the bank, the Big Three will likely have what you're looking for.
Here are five exceptional American sports cars that you can get behind the wheel of for less than $30,000.
2016 Chevrolet Camaro
The Chevy Camaro's pony-car persona has remained intact for almost 5 decades now. All new for 2016, the Camaro's design is a modern, even futuristic interpretation of the shape, styling and interior feel that made this classic coupe an icon from the very beginning. Combining impressive agility and supergluelike road grip, the Camaro inspires confidence and drives with the nimbleness of a smaller car.
Ranging from 275 to 455 hp, the choice of engines includes a fuel-efficient and responsive turbocharged 4-cylinder, a powerful, right-sized V6 and a raucous, unbridled V8. Engines tie to either a 6-speed manual or an 8-speed automatic transmission. The Camaro starts at $25,700.
Find a Chevrolet Camaro for sale
CPO Chevrolet Corvette
There may not be another vehicle anywhere that evokes the same feeling of high-performance exhilaration as the Chevrolet Corvette. Perhaps one of the most sought-after sports car bargains on the planet, the Corvette is a track-ready rocket with all the speed, balance, agility and grip that a driving enthusiast could ever want.
Within, the Corvette's well-assembled cockpit is comprised of high-quality materials and the latest in technology features, including a sophisticated head-up display to keep the driver fixed on the fast-approaching road ahead. Whether you're driving a long straightaway or a twisty canyon road, the Corvette's surefootedness remains a constant.
Power comes from either the Corvette Z51's 455-hp 6.2-liter V8 or the Z06's tremendous 650-hp supercharged 6.2-liter V8. Zero-to-60 mile-per-hour times are in the range of 3.5 to 4.5 seconds -- prepare to be astonished. For maximum value, we suggest taking a look at one of nearly 2,500 different certified pre-owned 2013-2015 Corvettes available on Autotrader, starting as low as $24,980.
Find a Chevrolet Corvette for sale
2016 Dodge Challenger
When it comes to Detroit muscle cars, the Chevy Camaro and Ford Mustang are always top of mind, while the Dodge Challenger is commonly forgotten. But this exuberant rear-wheel-drive 2-door rightly has its place as one of the classic American performance icons. With an exterior design that some say is the toughest- and meanest-looking among its peers, the modern-day Challenger also infuses plenty of practicality and technology, making it a fine car for everyday use.
But its true purpose is without a doubt found under the hood, with four engines ranging from a spirited 305-hp 3.6-liter V6 all the way up to the hellish and supercharged 6.2-liter V8 making 707 hp and 650 lb-ft of torque. The Challenger has a starting price of $26,995.
Find a Dodge Challenger for sale
CPO Ford Focus ST
The Ford Focus ST is a bit of a departure from the other American sports cars on this list. This front-wheel-drive hot hatchback is a Detroit sports car with no historical muscle-car roots, but it still delivers in terms of power, acceleration and handling. At the same time, the Ford Focus offers all the daily advantages of a smooth ride, a well-crafted interior and a wide array of tech features.
Performance is motivated by a 2.0-liter turbocharged 4-cylinder engine making 252 hp, as energy channels through a smooth-shifting 6-speed manual transmission. In addition to the spirited driving experience, the Focus ST delivers an efficient 26 miles per gallon in combined driving. There are nearly 700 different certified pre-owned 2013-2015 Ford Focus ST models available on Autotrader right now, with an average price just over $20,000.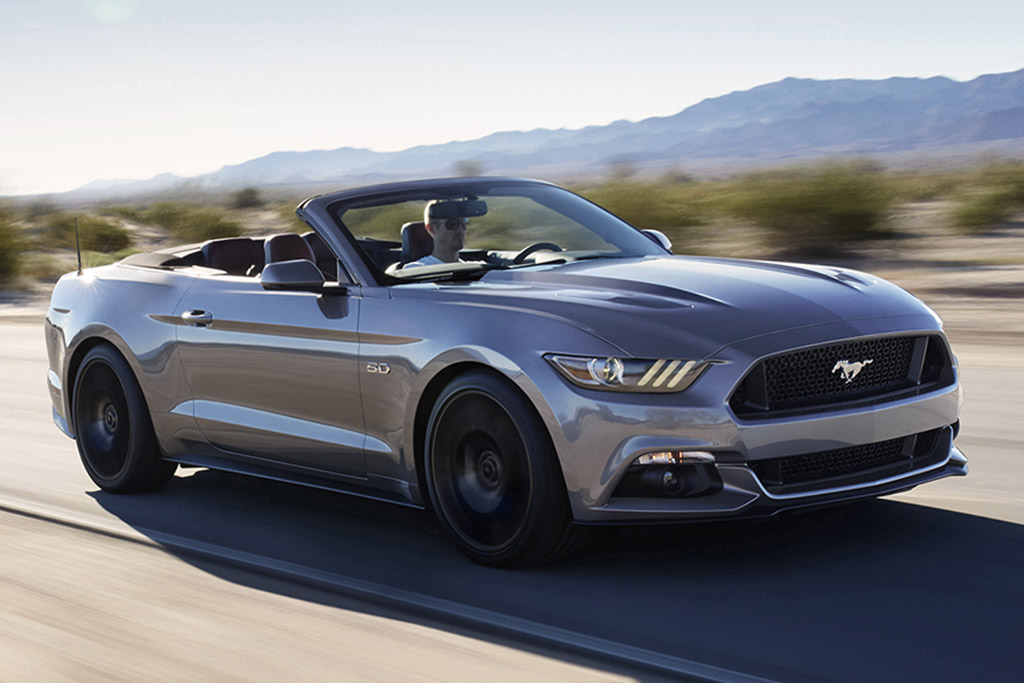 2017 Ford Mustang
The Ford Mustang became one of the most revered performance automobiles in the world from the time it first stampeded onto the American muscle-car landscape back in the 1960s. Even 50 years later, the Mustang still exudes the same rear-wheel-drive, tire-smoking attitude, but it now brings a good dose of technology as well, making the cockpit more sophisticated and cutting-edge for driving enthusiasts.
Output ranges from 300 to 435 hp and comes from a choice of three engines: an efficient EcoBoost 4-cylinder turbo, a robust V6 and a downright beastly V8. All engines connect to either a 6-speed automatic or a 6-speed manual gearbox. Pricing for the Mustang starts at $24,645.