Top Cars
5 Cargo-Friendly Crossovers Under $25,000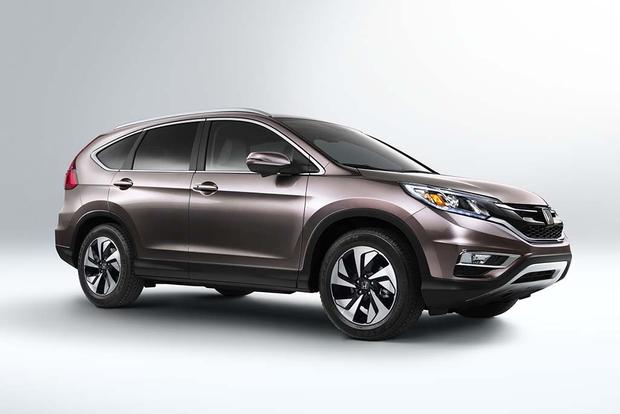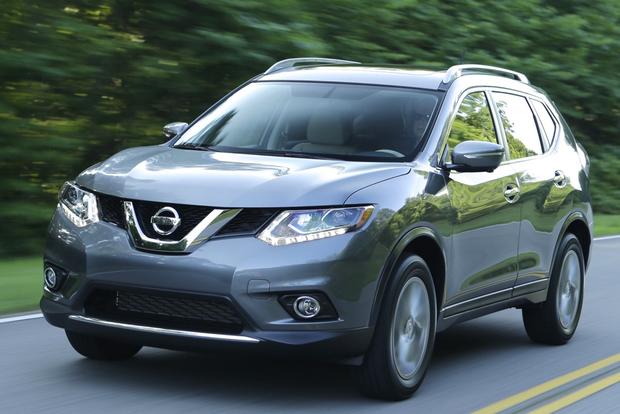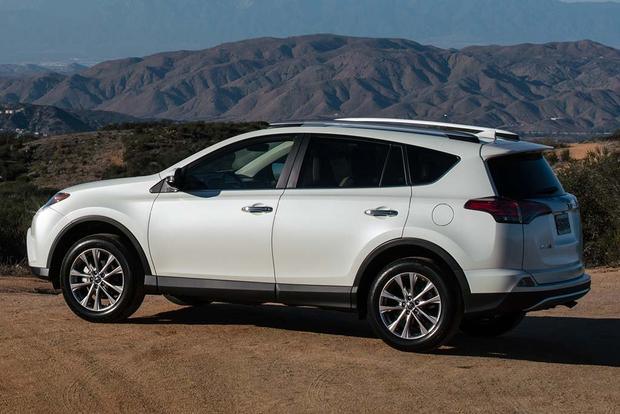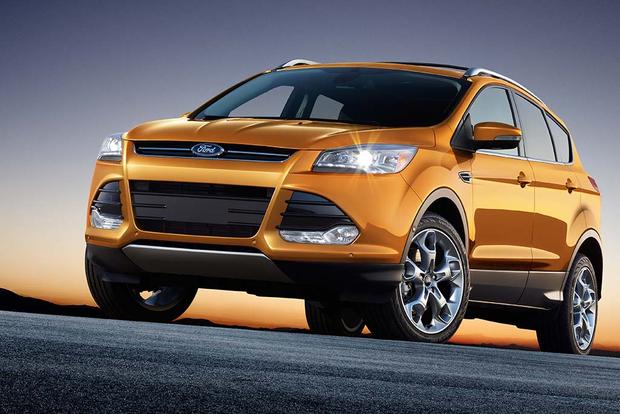 There are many good reasons why people buy crossover SUVs -- including fuel economy, styling and carlike drivability -- but one of the most important motivators is the ability to haul around lots of cargo.
Utility vehicles are known for their interior versatility, passenger room and cargo space, whether it's for groceries, luggage, camping equipment or furniture. But since bigger vehicles are often more expensive, it's sometimes hard to find that right mix of roominess and affordability. If you need interior space but prefer not to break the bank with an oversized SUV, here are five cargo-friendly crossovers under $25,000.
2016 Ford Escape
The Ford Escape is stylish, sporty, fun-to-drive and respectable on fuel economy. That's why this longstanding American crossover remains popular among car buyers to this day. Inside, there's good passenger room all around, and your taller passengers will appreciate the legroom in back. With all seats up, the Escape offers 34.3 cu ft. of storage. Drop the second row, and you'll have an ample 67.8 cu ft. at your disposal. The 2016 Ford Escape has a base starting price of $23,590.
2016 Honda CR-V
This well-seasoned stalwart is one of the most reliable choices in the compact-crossover category. Offering premium amenities, the latest technology and a solid safety record, it's no wonder that the Honda CR-V is one of the best-selling models in this class. Behind the second row, you'll find 37.2 cu ft., which more grows to 70.9 cu ft. when you fold down the rear seats. And passengers will appreciate the abundance of headroom, thanks to the vehicle's high roof design. The 2016 Honda CR-V starts at $23,845.
2016 Nissan Rogue
From the outside, the Rogue looks smaller than its rivals. For that reason, it's surprising to see 39.3 cu ft. of storage behind the back row, expanding to a cavernous 70 cu ft. when all seats are folded flat. For passengers, shoulder and hip room are ample across both rows. And the Rogue is the only vehicle on this list that offers an optional 2-passenger third-row seat, ideal for children and small adults. Aside from its low starting price of $23,290, the Rogue is also affordable to drive, thanks to its fuel-economy rating of 33 miles per gallon on the highway.
2017 Subaru Forester
When you think Subaru, you think all-wheel drive -- that's a given. But the Forester is a dynamo when it comes to interior space, too. This wagonlike crossover delivers 34.4 cu ft. of room behind the rear seats and 74.7 cu ft. with the second row folded down. That's more max cargo volume than any other vehicle in the segment. In addition, the passenger compartment of the Forester is spacious and comfortable, featuring good materials and well-padded seats. The 2017 Subaru Forester has a starting price of $22,595.
Find a Subaru Forester for sale
2016 Toyota RAV4
Along with the Honda CR-V, the Toyota RAV4 is the other heavy-hitter among compact crossovers. After more than two decades of being a best-seller, the RAV4's track record is based on a number of cornerstones: build quality, performance, fuel economy and interior packaging. The RAV4 boasts 38.4 cu ft. of storage behind the rear seat, the most in the segment. With rear seats down, total cargo space expands to a generous 73.4 cu ft. Passengers will benefit from an airy cabin and plenty of legroom up front and in the back. The 2016 Toyota RAV4 starts at $24,350.