Top Cars
5 CPO Luxury Midsize Sedan Bargains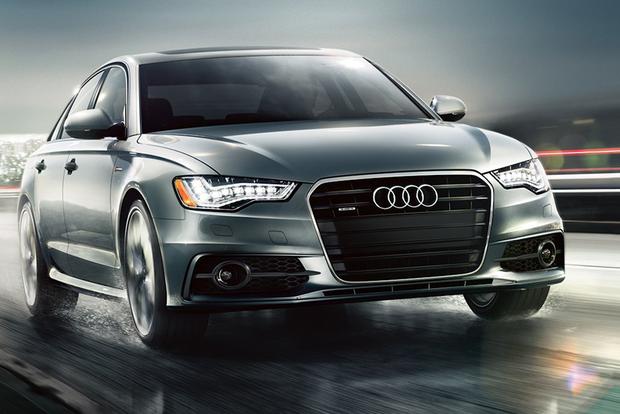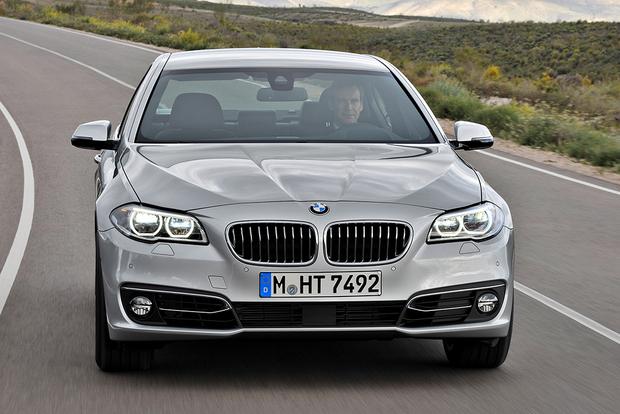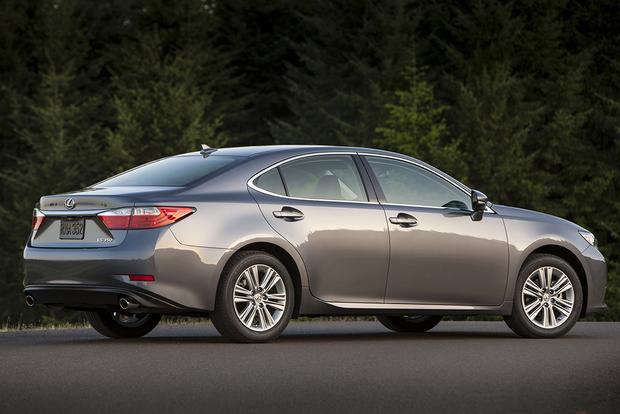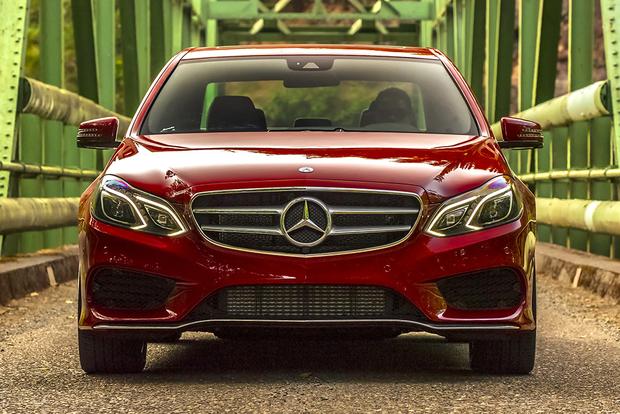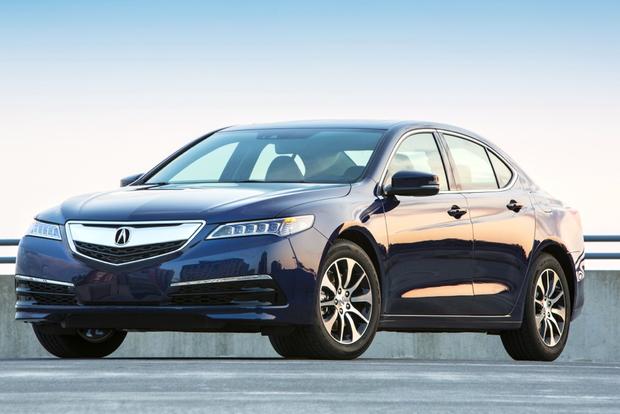 The number one reason most buyers steer clear of premium vehicles is price. But thanks to certified pre-owned (CPO) programs, people can be much more aspirational in their car-buying experiences. A CPO offering is not only more affordable -- these vehicles have met strict inspection standards by their original manufacturers and are therefore backed by extended and comprehensive warranties. Here are 5 certified pre-owned luxury midsize sedan bargains you may want to consider the next time you're looking to fill a vacancy in your driveway.
Acura TLX
The Acura TLX is a premium sedan that proves to be as dynamic and well-engineered as its German competitors. Power comes from either a 2.4-liter inline 4-cylinder rating 206 horsepower or a 3.5-liter V6 generating 290 hp. The V6 is clearly more performance-oriented and offers Acura's Super Handling All-Wheel Drive (SH-AWD) system, which elevates stability in dry weather as well as traction on wet surfaces. In addition, the TLX grants a smooth and quiet ride even at highway speeds. Within, this smartly designed sedan is spacious and comfortable. You can expect an abundance of rear-seat leg room and cargo capacity. And there's a lot here in terms of tech options and convenience amenities. The TLX ably doubles as a sport sedan and a family car. There are 893 certified pre-owned 2015-2016 Acura TLX sedans available on Autotrader, with an average price just under $29,600.
Audi A6
Among midsize luxury sedans, the Audi A6 is a standout, with its beautiful design and sport-sedan credentials. Delivering a ride that is equal parts refined and spirited, the A6 is powered by either a turbocharged 2.0-liter 4-cylinder producing 220 hp, a supercharged 3.0-liter V6 making 310 hp or a 3.0-liter turbodiesel V6 cranking out 240 hp and a stout 428 lb-ft of torque. Audi's optional quattro all-wheel-drive system takes both performance and sure-footedness to a new level. The A6's cabin is sophisticated and well-crafted, delivering standard features such as leather upholstery, a full panoramic roof and bi-xenon headlights. You can also expect a number of available high-end technologies like a Bang & Olufsen audio system and a full suite of advanced driver-assistance systems and safety features. There are 312 certified pre-owned 2013-2015 Audi A6 sedans available on Autotrader, with an average price just under $34,000.
BMW 5 Series
The BMW 5 Series is a perennial favorite among those who seek the ultimate driving machine. This luxury sport sedan was made to seek out twisty roads and fast switchbacks but also delivers comfort during normal highway cruising. Known for its agility and dynamics, the 5 Series utilizes a number of strong and efficient power plants, including a turbocharged 2.0-liter 4-cylinder, a turbodiesel 3.0-liter inline 6-cylinder, a turbocharged 3.0-liter inline 6-cylinder and a 4.4-liter twin-turbo V8. Each has its own personality, but all of them yield a decidedly exhilarating on-road experience. An 8-speed automatic transmission channels energy to either the rear wheels or all four corners thanks to BMW's xDrive all-wheel-drive system. Aside from its driving attributes, the 5 Series wraps its passengers in a premium interior with high-quality materials and a wide array of cutting-edge technologies. There are 1868 certified pre-owned 2012-2015 BMW 5 Series sedans available on Autotrader, with an average price just over $36,000.
Lexus ES
If comfort is the most important criteria for you, look no further than a CPO Lexus ES. This well-built sedan serves as the benchmark when it comes to relaxed transportation, thanks to a smooth and quiet ride and a cabin defined by top-quality materials and impressive craftsmanship . Seats are supportive and amply padded for long commutes and weekend road trips. Power for the ES comes from 3.5-liter V6 engine yielding 268 hp and 248 lb-ft of torque. Front-wheel drive and a 6-speed automatic transmission are standard. The ES may not be one of the sportiest in its segment, but it displays quick reflexes and responsiveness when called upon. Sharing a platform with the full-size Toyota Avalon, the ES is one of the most spacious sedans in its class. There are 1215 certified pre-owned 2013-2015 Lexus ES sedans available on Autotrader, with an average price just under $29,500.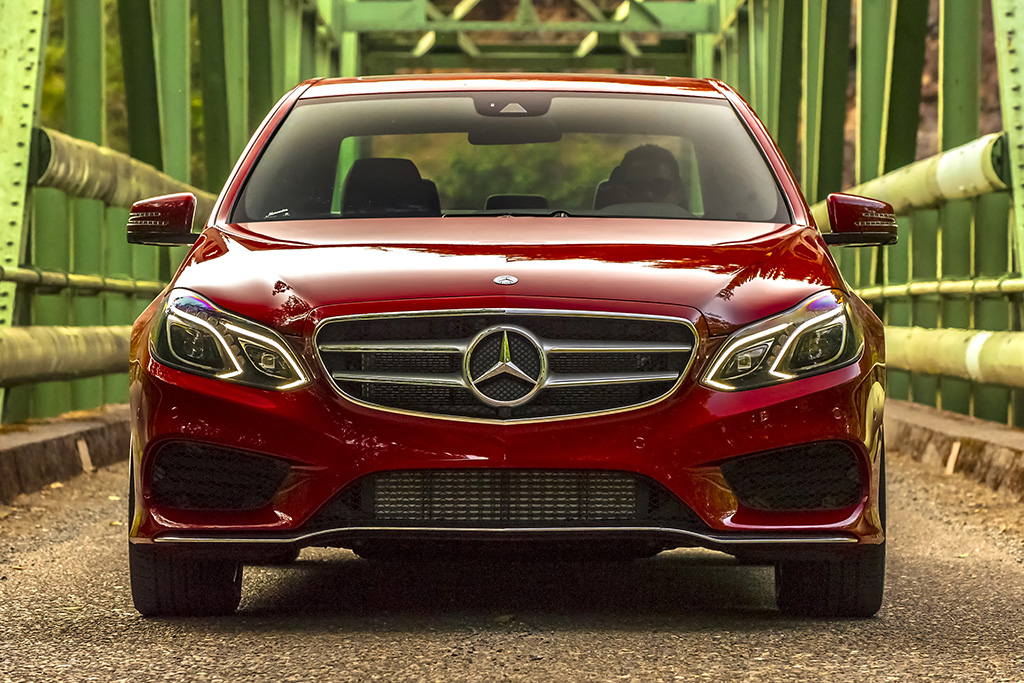 Mercedes-Benz E-Class
The Mercedes-Benz E-Class -- coupe and convertible -- is an impressive luxury rocket motivated by one of five engines under the hood. There's a turbocharged 2.1-liter diesel-fueled 4-cylinder engine, a 3.5-liter V6, a turbocharged 3.0-liter V6, a turbocharged 4.7-liter V8 and, finally, a turbocharged 5.5-liter V8. It doesn't take long for this Benz to reach its electronically-limited top speed of 155 miles per hour in the straight line. And on curvy roads, the E-Class handles with the agility and precision of a sports car. Inside, this sedan is sophisticated and refined, with all the bells, whistles and creature comforts one would expect from a midsize luxury automobile -- and then some. You'll be hard-pressed to find another vehicle with as many safety features and advanced technology systems. The E-Class is arguably one of the most iconic luxury vehicles in its segment. Currently, there are 2231 certified pre-owned 2012-2015 Mercedes-Benz E-Class sedans available on Autotrader, with an average price just over $36,500.