Top Cars
5 Exclusive Luxury Hybrids and Electric Vehicles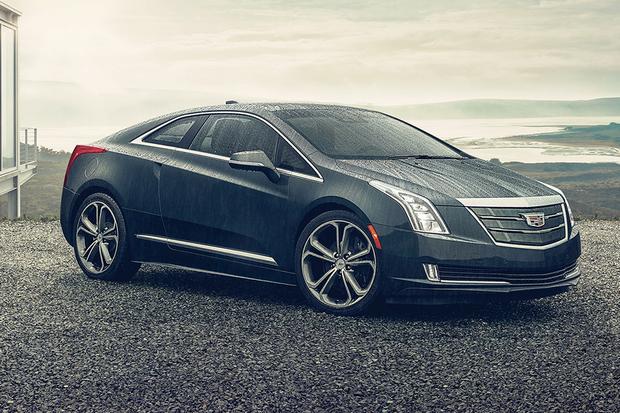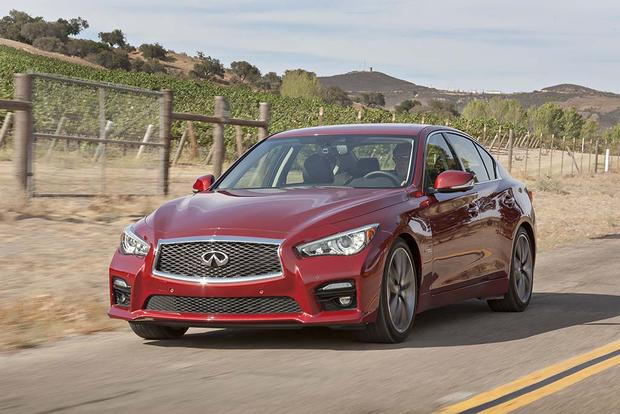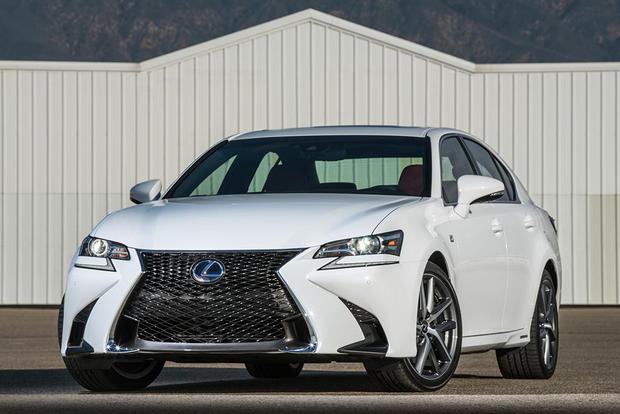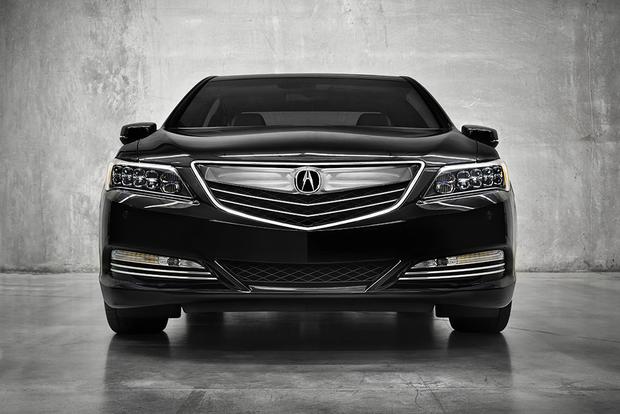 When green vehicles first began to enter the U.S. market years ago, it was all about efficiency and environmental friendliness, but not much else. Buying a hybrid vehicle or electric car meant buying a vehicle with no frills aside from an innovative powertrain. Nowadays, eco-friendly vehicle offerings are still focused on saving fuel and minimizing emissions, but higher-end green vehicles allow buyers to enjoy attributes such as design, comfort, technology and performance. Here are five luxury hybrids or electric cars that are as upscale and exclusive as they are clean and green.
2016 Acura RLX Sport Hybrid
If you're looking for a large luxury sedan in the green category, the Acura RLX Sport Hybrid is certainly worth a test drive. This full-size 4-door vehicle offers a roomy cabin with lots of space for passengers in both rows. Even tall adults will be comfortable with how much legroom there is in the back. This interior also delivers a lot of standard amenities and an impressive roster of advanced technology features. On the road, the RLX Hybrid feels powerful with strong off-the-line acceleration. Propulsion comes from a 310-horsepower 3.5-liter V6 and three electric motors for a total output of 377 hp. Zero-to-60 times come in at under 6 seconds. The RLX Hybrid's performance equation also includes a 7-speed automated manual transmission and a very well-engineered all-wheel-drive system. And for a car this size, the fuel economy is excellent at 28 miles per gallon in the city, 32 mpg on the highway and 30 mpg combined. The 2016 Acura RLX Sport Hybrid has a base MSRP of $59,950.
Find an Acura RLX Sport Hybrid for sale

2016 Cadillac ELR
The Cadillac ELR is a plug-in hybrid sport coupe that enjoys a chiseled, eye-catching exterior design and a lavish interior that's loaded with high-end amenities and high-quality materials. On the road, the front-wheel-drive ELR is expectedly sporty. Its strong off-the-line acceleration and sharp handling skills make it a joy to drive. Power comes from an electric motor tied to a lithium-ion battery (82 mpge) and a 1.4-liter 4-cylinder engine (33 mpg) for a total output of 233 hp and 373 lb-ft of torque. The electric motor and gas engine work together or separately depending on how the car is being driven, and the ELR has an all-electric range of 39 miles. Keeping the battery charged regularly by plugging into an outlet or charger can significantly reduce fuel costs on a monthly basis. The base price for the 2016 Cadillac ELR is $65,000.
2016 Infiniti Q50 Hybrid
The redesigned Q50 Hybrid has intentions that are equal parts green and sporty. To that end, this sleek sedan does a good job serving its purpose of delivering driving thrills, as well as enhanced fuel economy. Inside, the Q50 Hybrid boasts a nicely appointed cabin with an abundance of standard technology and safety features. Power comes from an electric motor/lithium-ion battery combination that's paired with a 3.5-liter V6 for a total output of 360 hp to either the rear wheels or all four wheels. In a straight line sprint, the Q50 Hybrid can get from 0 to 60 in about 5.5 seconds. When driving normally, it yields a fuel economy rating of 28 mpg city/34 mpg hwy/30 mpg combined. The 2016 Infiniti Q50 Hybrid has a starting price of $47,050.
Find an Infiniti Q50 Hybrid for sale
2016 Lexus GS 450h
The Lexus GS 450h seems to have it all. This shining star among luxury hybrids yields impressive fuel economy and performance, along with a smooth ride, refined interior, and a long list of safety, technology and convenience features. A vehicle this well-rounded does not come around often. This Lexus' powertrain is defined by a 3.5-liter V6 engine that works in tandem with two electric motors that get their power from a 288-volt nickel-metal hydride battery pack. The hybrid system is managed by a continuously variable transmission and total output is a strong 338 hp. The GS 450h can get from 0 to 60 in about 6.5 seconds. Fuel economy is 29 mpg city/34 mpg hwy/31 mpg combined. The 2016 GS 450h has a base MSRP of $63,080.
2016 Tesla Model S
The Tesla Model S is a game-changer for electric vehicles. It redefines green luxury and performance to a new level of sophistication. Starting with its head-turning design, the Model S is beautiful from virtually every angle. The high-end cabin offers plenty of technology, comfort and space. And cargo room is decidedly ample. The Model S has an advanced electric powertrain that has an output of anywhere from 315 to 532 hp, and yields a tremendous amount of torque and acceleration. From a standstill, it takes off like a rocket. Furthermore, it has an astounding 208-mile all-electric range (most electric vehicles have ranges well under 100 miles). Charging times vary based on which Model S you own. According to the Environmental Protection Agency, energy consumption is at 35 kWh per 100 miles, making the Model S one of the most efficient vehicles you can buy. The 2016 Model S has a starting price of $70,000.