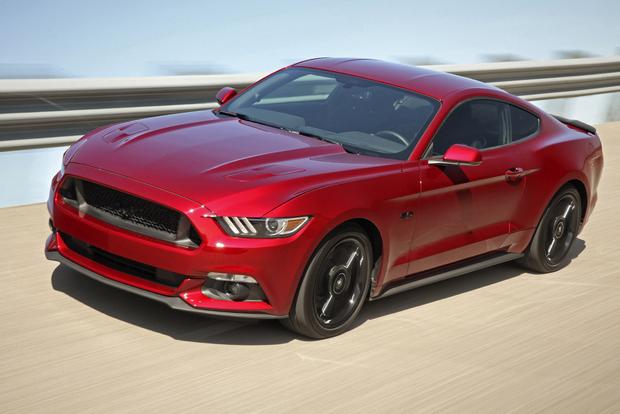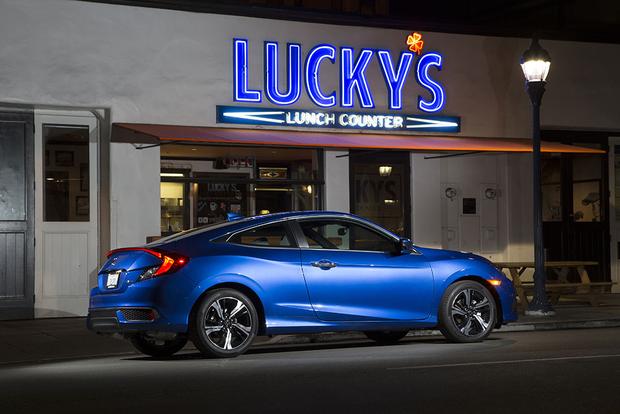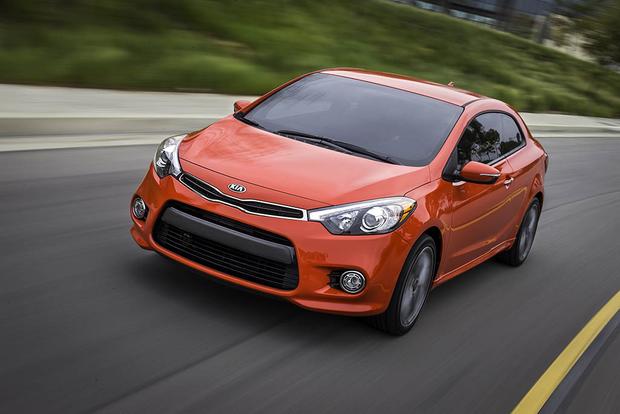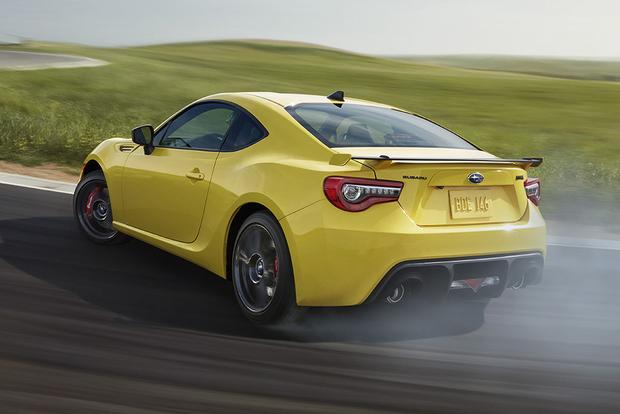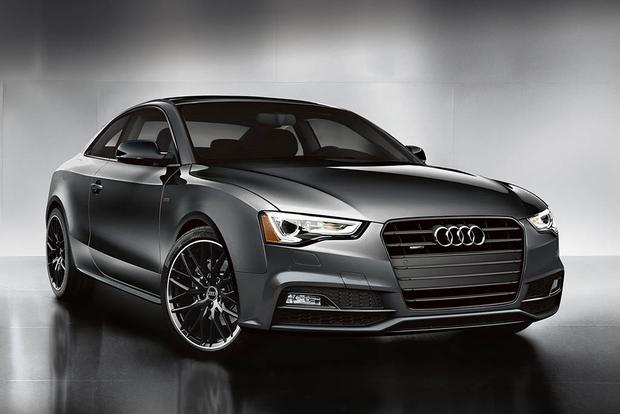 For many, choosing to drive a coupe is all about fun and styling. Smaller and sportier than its sedan counterpart, a coupe generally offers better maneuverability and a more youthful character. The 2-door form also often yields better fuel economy. Here are five great coupes that make everyday driving enjoyable and efficient.
2017 Audi A5
The Audi A5 Coupe is a sleekly designed luxury 2-door that's equal parts sporty, elegant and efficient. In true Audi fashion, the A5 is as beautiful on the inside as it is on the outside. The cabin is laden with advanced tech features and upscale amenities, and the seats are well-contoured and exceptionally comfortable for the driver and passengers alike.
On the road, the A5 benefits from standard all-wheel drive, which helps deliver a confident and agile handling experience. At the same time, the ride is quiet and unwavering. Power for the A5 comes from a turbocharged 2.0-liter 4-cylinder that generates 220 horsepower. Energy is channeled through either a 6-speed manual or an 8-speed automatic transmission. The manual yields 22 miles per gallon in the city and 32 mpg on the highway, while the automatic achieves 21 mpg city/30 mpg hwy. The 2017 Audi A5 has a starting price of $41,200.
2017 Ford Mustang
As the original pony car that galloped onto the muscle-car scene in the late '60s, the Ford Mustang has been one of the most revered performance automobiles in the world. Five decades later, it retains the rear-wheel-drive, tire-smoking swagger that made it famous in the first place. The exterior is defined by an unmistakable, tough-looking design from grille to spoiler. Within, the modern-day Mustang delivers a well-crafted, well-contented cabin with a strong focus on the driver.
In terms of performance, output ranges from 300 to 435 hp from one of three engine offerings: an efficient EcoBoost 4-cylinder turbo, a spirited V6 or Ford's iconic 5.0-liter V8. All powerplants are mated to either a 6-speed automatic or a 6-speed manual gearbox, yielding fuel economy as high as 22 mpg city/31 mpg hwy. The Mustang has a base MSRP of $24,645.
2017 Honda Civic Coupe
The Honda Civic arrived for 2016 as a completely redesigned car with bolder styling, newfound turbocharged power and a wide array of convenience features and tech goodies. Its head-turning good looks are balanced with a stylish and spacious interior comprised of high-quality materials.
On the road, the Civic is smooth and quiet, powered by one of two engines: a 158-hp 2.0-liter 4-cylinder, connected to either a 6-speed manual or a continuously variable automatic transmission (CVT), or a 174-hp turbocharged 1.5-liter 4-cylinder tied to a CVT. The turbo grants higher performance and yields exceptional fuel economy at 32 mpg city/42 mpg hwy, making it a highly appealing choice. The 2017 Civic Coupe starts at $18,740.
2016 Kia Forte Koup
When it comes to creating coupes that are both design-focused and value-driven, nobody does it like Kia. The 2016 Kia Forte Koup is sporty and sleek on the outside and loaded with tech amenities within. Finely crafted, this cabin offers comfort and roominess for its passengers and a well-conceived instrument panel for its driver. Interior materials are high-quality with good all-around fit and finish.
In driving, the Koup favors handling over ride, delivering a decidedly sporty on-road experience. Power comes from either a 2.0-liter inline 4-cylinder making 173 hp or a turbocharged 1.6-liter inline 4-cylinder producing 201 hp, tied to either a 6-speed manual or a 6-speed automatic. Fuel economy comes in as high as 25 mpg city/34 mpg hwy, keeping visits to the fuel pump relatively infrequent. With a base MSRP of $19,890, the 2016 Kia Forte Koup gives you a lot for your money.
Find a Kia Forte Koup for sale
2017 Subaru BRZ
Lightweight and stylish, the Subaru BRZ is a rear-wheel-drive sports coupe that offers a well-tuned chassis and very responsive steering. The result is sharp handling and excellent agility on even the tightest of corners. Design-wise, the BRZ exudes an aggressive personality thanks to its low, sleek profile and its race-carlike rear wing. Inside, the cabin is small, with a driver-focused cockpit and plenty of technology. Seats are well-padded and well-bolstered.
Performance comes from a 200-hp 2.0-liter 4-cylinder engine tied to either a 6-speed manual or a 6-speed automatic transmission. Manual shifting can get you from 0 to 60 miles per hour in under 7 seconds, and fuel economy is impressive at 24 mpg city/33 mpg hwy. Pricing starts at $25,495.