Top Cars
5 Great All-Wheel-Drive Sedans Under $40,000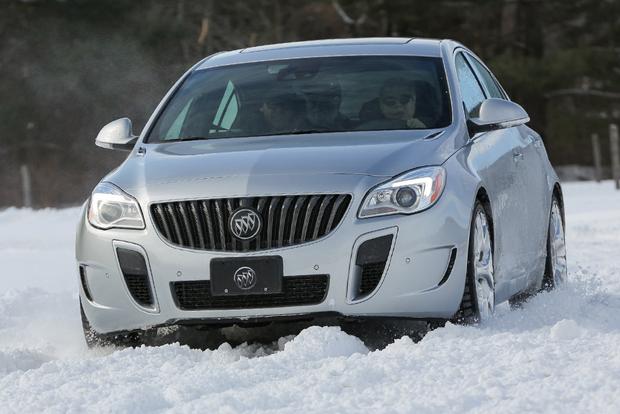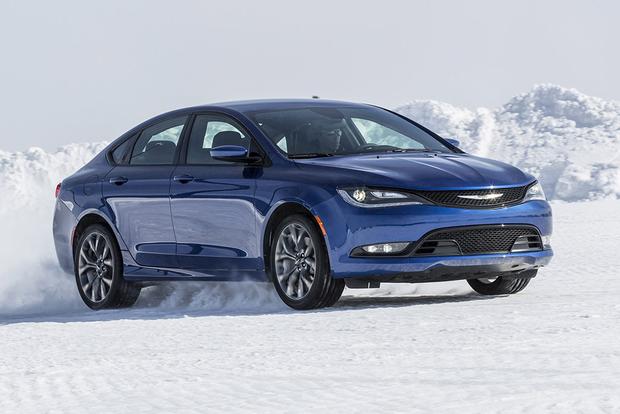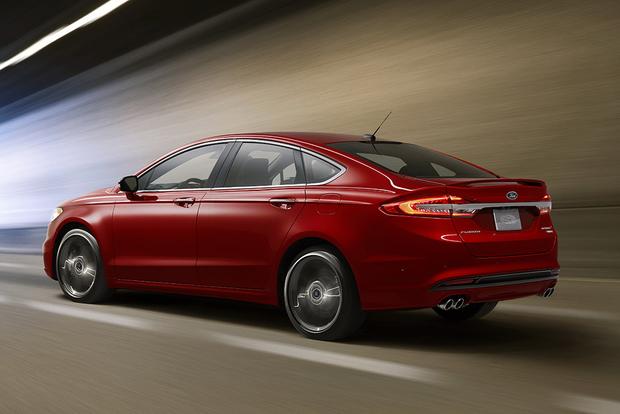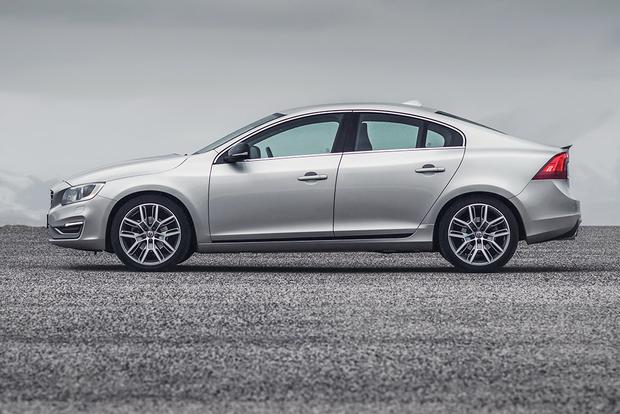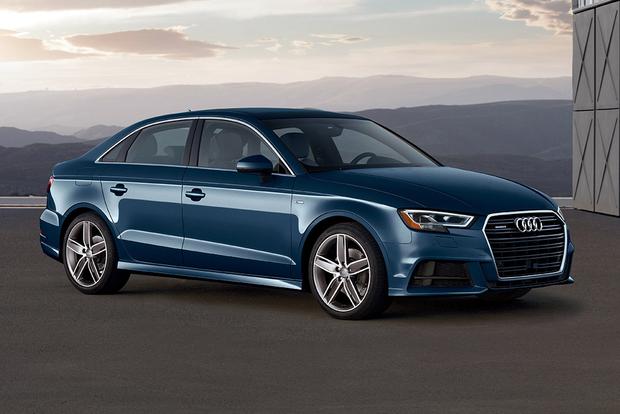 For many, all-wheel drive (AWD) is for contending with slippery road surfaces in cold weather climates. But for others, the same technology is meant to sharpen handling for a more engaging driving experience. In both cases, it's all about having all four of your wheels working together to maximize grip and stability. Here are five great sedans under $40,000 that offer outstanding AWD systems.
2017 Audi A3
The Audi A3 stands has an eye-catching design and a compact footprint that's ideal for city driving. And within, you'll find a beautifully crafted cabin. Driver and passengers will enjoy an interior space that's loaded with cutting-edge technology and a host of standard upscale amenities like leather upholstery, a full panoramic roof and bi-xenon headlights.
Delivering a smooth and refined ride, the A3, with Audi's sophisticated quattro AWD system, is powered by a 2.0-liter 4-cylinder engine making 220 horsepower. Energy channels through a 6-speed S tronic auto-manual transmission garnering a fuel economy rating of 24 miles per gallon in the city and 31 mpg on the highway. The 2017 Audi A3 2.0T Premium AWD sedan has a base MSRP of $34,200.
2017 Buick Regal
The Regal is impressive all the way around. Its strong stance and sleek lines exude a sporty look that's much edgier and more youthful than what you'd expect to see from Buick. Within, the cabin is refined and comfortable, with characteristics such as well-padded seats, upscale materials, excellent fit and finish, and even a solar-absorbing windshield that soaks up a portion of the sun's rays before they pass into the passenger compartment.
The Buick Regal AWD employs a very strong 259-hp turbocharged 2.0-liter 4-cylinder engine managed by a 6-speed automatic transmission, yielding 19 mpg city/27 mpg hwy. Responsive steering and agile handling make the driving experience a real joy for both enthusiasts and everyday commuters. The 2017 Buick Regal AWD has a starting price of $34,040.
2017 Chrysler 200
The Chrysler 200 is equal parts luxury, performance and technology. Its premium-looking exterior is matched by a well-appointed interior stocked with an abundance of upscale standard features. Seats are comfortable and bolstered to keep the driver in place while taking fast turns. The latest tech updates include a fourth-generation Uconnect infotainment system, Apple CarPlay and Android Auto integration, and an upgraded 8.4-inch touchscreen interface.
On the road, the 200 is both smooth and quiet, even at highway speeds. And it feels very planted, even through fast corners and quick turn-ins. Motivated by a 3.6-liter V6 producing 295 hp, the 200 is a bona fide sports sedan. Fuel economy comes in at 18 mpg city/28 mpg hwy. The 2017 Chrysler 200 3.6L V6 AWD starts at $29,905.
2017 Ford Fusion
The Ford Fusion is one of the most well-rounded sedans, exuding a head-turning exterior design and a refined passenger compartment. Loaded with convenience amenities and tech features like the revised MyFord Touch interface with a new SYNC 3 infotainment system and a 12-speaker Sony audio system, the Fusion provides a modern and comfortable cabin with plenty of passenger space. The trunk is roomy, too.
On roads, the Fusion with all-wheel drive delivers spirited performance, exhibiting good agility and quick turns. It also retains a quiet ride with minimal wind or tire noise. Power for this model comes from a 231-hp 2.0-liter inline 4-cylinder engine. Fuel economy is a very reasonable 21 mpg city/31 mpg hwy. The 2017 Ford Fusion Titanium AWD has a starting price of $32,730.
2017 Volvo S60
Beyond the Volvo S60's impressive safety record, this well-built 4-door offers a wide array of powerful and efficient engines, including a turbocharged and supercharged 2.0-liter 4-cylinder engine producing 302 hp while delivering impressive fuel economy to the tune of 23 mpg city/31 mpg hwy. And the all-wheel-drive setup makes the S60 ideal for cold climates and inclement weather. Ride and handling are evenly matched, ensuring a well-rounded driving experience.
Within, the S60 features clean lines and premium materials. The stylish cabin is spacious and the seats are well-padded in both rows. The S60 offers an abundant mix of standard and optional features, but safety technology remains the focal point for this car. For those looking to find a handsome and upscale daily driver, this one is worth a look. The 2017 Volvo S60 T5 Dynamic AWD starts at $35,950.