Top Cars
5 Great Cars for Millennials Under $20,000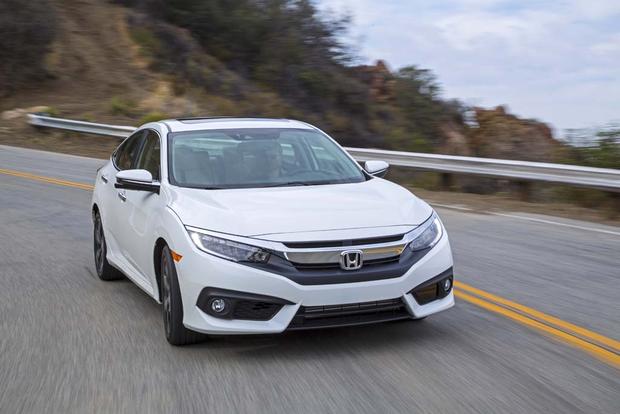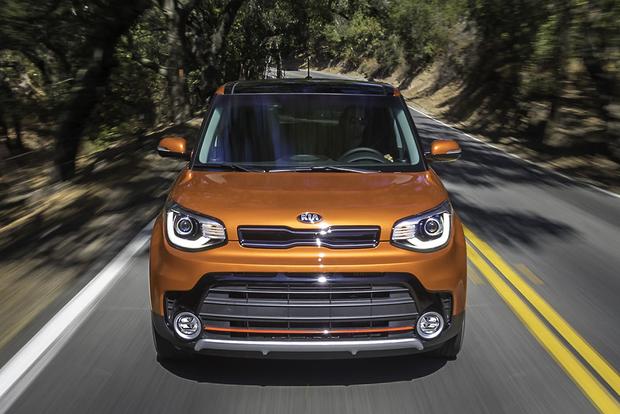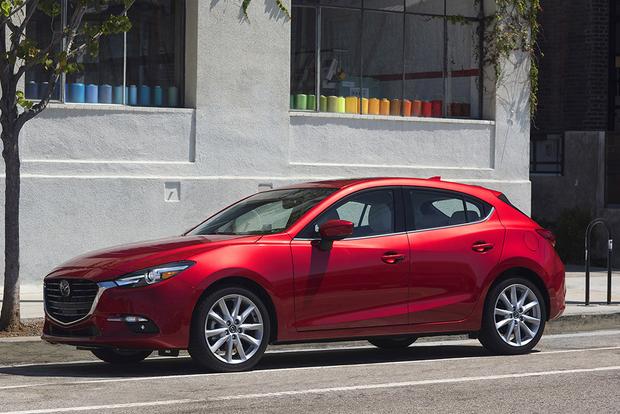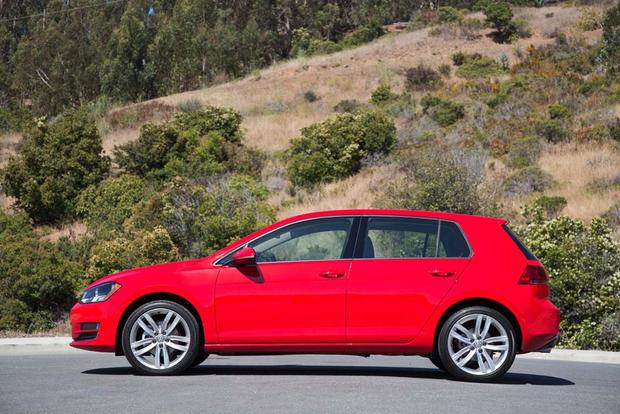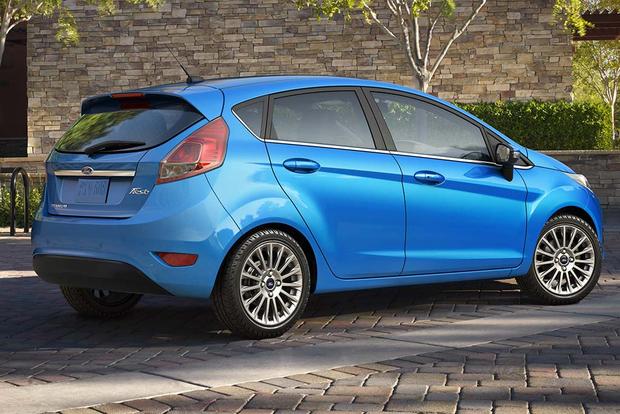 For millennials, defined as those who reached adulthood around the year 2000, buying a car is not necessarily a top priority. Some surveys have even suggested this young generation rates the smartphone higher in importance than the automobile. But when they are shopping for new cars, millennial drivers are especially discerning. They not only want to get the most for their money, but they also want cars that bring a balanced mix of practicality, technology and driving enjoyment. Here are five great vehicles that bring those three aspects -- and a whole lot more -- for under $20,000.
2017 Ford Fiesta
The Ford Fiesta has changed a lot over the years. Once a middle-of-the-road subcompact, the Fiesta now exudes a vibrant personality with strong styling cues and an aggressive stance. Within, the Fiesta boasts a well-appointed passenger compartment with a clean, modern feel and a wide array of optional tech features. Although it's not known for being spacious, the Fiesta's hatchback design makes it a versatile choice among small cars.
The Fiesta is motivated by three distinctly different engine choices, each catering to a different style of driving: There's a 120-horsepower 1.6-liter 4-cylinder with a fuel economy rating of up to 27 miles per gallon in the city and 36 mpg on the highway; an efficient 123-hp 1.0-liter EcoBoost turbocharged 3-cylinder yielding 31 mpg city/41 mpg hwy; and a powerful 197-hp 1.6-liter turbocharged 4-cylinder allowing 26 mpg city/32 mpg hwy. Whether you're looking for a conservative, fuel-sipping commuter or a fast-and-fun weekend driver, there's a Fiesta out there for you. The 2017 Ford Fiesta has a base MSRP of $14,130.
2017 Honda Civic
With its bold styling, turbocharged power and available tech, this perennial favorite is now edgier and more eye-catching than ever. The Civic's modern and athletic design is met with a refined cabin that's both stylish and feature-rich. And when it comes to passenger space, there may be no other compact car that offers this much head- and legroom in both rows of seating. It almost feels like a midsize sedan interior in terms of both size and quality.
The Civic has a smooth and quiet demeanor on the road, making it comfortable and confidence-inspiring for the everyday commute. It's powered by one of two engines: a 158-hp 2.0-liter 4-cylinder connected to either a 6-speed manual or a CVT; or a 180-hp turbocharged 1.5-liter 4-cylinder tied to a CVT. Aside from its upshot in power and performance, this spirited turbo engine yields impressive fuel economy, to the tune of 32 mpg city/42 mpg hwy. The 2017 Honda Civic starts at $18,740.
2017 Kia Soul
As Kia's iconic urban passenger vehicle, the Soul is the epitome of fun, funky and functional. Its stylish and boxy shape makes it one of the most recognizable cars on the road today. Inside, you'll find a modern and refined space that speaks to the youthful set with flourishes such as colorful pulsating speakers. To take things even further, the Soul doesn't even offer a CD player -- that's too antiquated for the MP3 generation. And when it comes to cargo and storage capacity, the Soul's cubic shape allows it to be as roomy as many larger utilities.
Propulsion comes from one of three engines: a 1.6-liter inline 4-cylinder producing 130 hp; a 2.0-liter inline four making 161 hp; and a new 1.6-liter turbocharged 4-cylinder engine outputting a hearty 201 hp through a 7-speed dual-clutch transmission (DCT). Not only is this new Soul Turbo significantly more powerful, but it's also the most efficient in the engine lineup, with a fuel economy rating of 26 mpg city/31 mpg hwy. The Kia Soul starts at $15,990.
2017 Mazda3
This sporty runabout is fun and youthful inside and out, making it a popular choice among millennials. The interior provides a spacious layout with high-quality materials and a wide array of smart convenience features. And cargo space is more than enough for luggage, camping equipment or even small furniture, especially if you go the hatchback route. The car's high ceiling helps make its interior even more spacious and airy for passengers and their things.
Powered by either a 155-hp 2.0-liter 4-cylinder engine or a 184-hp 2.5-liter 4-cylinder and tied to either a 6-speed manual or 6-speed automatic, the Mazda3 displays impressive handling prowess and very responsive steering, making curvy roads and fast turns all the more fun. And with fuel economy of up to 28 mpg city/37 mpg hwy, the Mazda3 does a good job at keeping away from gas pumps. Available in two body styles, the spirited 2017 Mazda3 has a base MSRP of $17,845.
2017 Volkswagen Golf
If German engineering is your thing, you can't go wrong with the sporty little Volkswagen Golf. This concise hatchback is equal parts practical and premium, offering lots of versatility with an upscale cabin and a long list of standard and available features. Interior materials are decidedly high quality and seats are well padded. And there's plenty of usable cargo space, too.
Quick-footed and agile, the Golf is powered by a turbocharged 1.8-liter 4-cylinder that mates to either a standard 5-speed manual gearbox or an available 6-speed automatic. Output is 170 hp, which is more than enough pep for a car this size. In normal driving, the Golf feels very solid and stable, experiencing minimal wind buffeting even when passed by much larger vehicles on the highway. The fuel economy rating is 25 mpg city/35 mpg hwy, yielding an impressive 29 mpg in combined driving. The 2017 Volkswagen Golf has a starting price of $19,895.