Top Cars
5 Great Fuel-Sipping Commuter Cars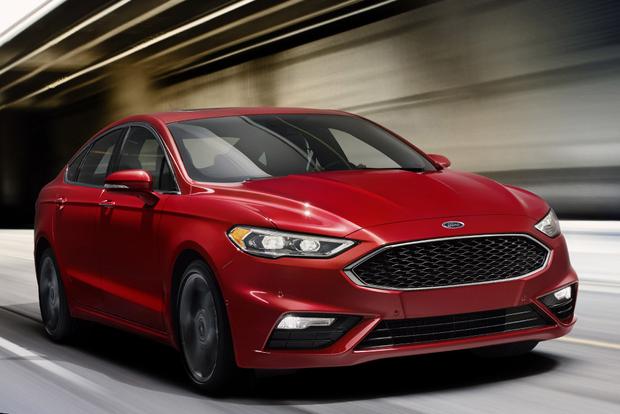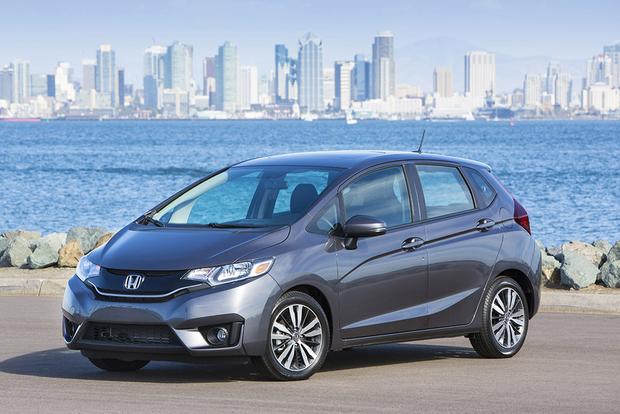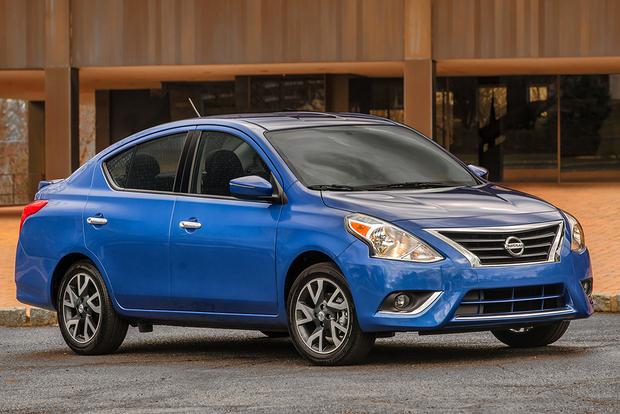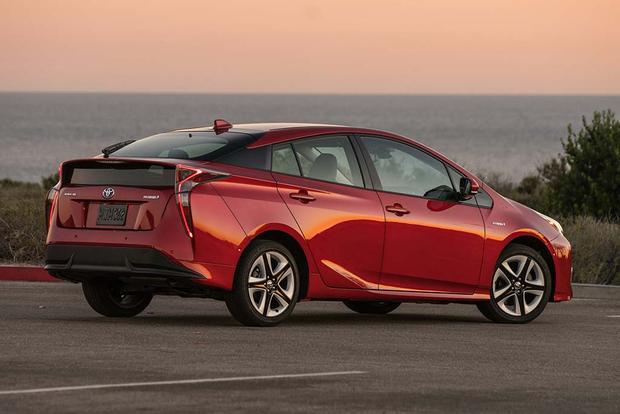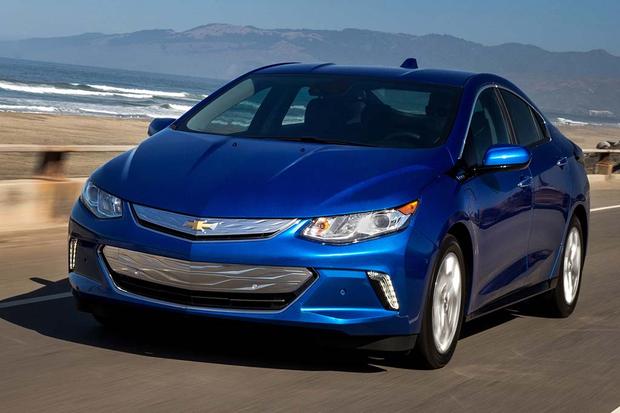 Whether your daily trek to work is 10 miles up the interstate or 100 miles over a mountain pass, the aim is still the same -- to use as little fuel as possible. An efficient vehicle can drastically minimize your visits to the gas station and save you thousands of dollars over the course of your ownership experience. That's hard-earned cash you can use doing something more enjoyable than fighting rush-hour traffic. Here are five great fuel-sipping commuter cars that will get you to and from the office in a cost-effective way and leave more money in your pocket for weekend road trips.
2017 Chevrolet Volt
From design to engineering, the Chevy Volt is a decidedly unique entry on the green-car front, combining all-electric propulsion with plug-in hybrid capability, effectively eliminating any range anxiety issues. In addition to its high-mileage attributes, this electric/hybrid vehicle offers a full suite of technology and safety features. It also touts a well-crafted interior with good-quality materials and impressive fit and finish.
Appropriately named, the Volt makes use of a 149-horsepower plug-in hybrid system that combines a pair of electric motors with a 1.5-liter 4-cylinder gas engine, which also acts as a generator to recharge the vehicle's battery and boost its charge while the vehicle is in motion. The Volt enjoys an all-electric range of 53 miles and yields 106 miles per gallon (mpge). Once the battery is depleted, the Volt's hybrid mode takes over, achieving fuel economy of 43 mpg in the city, 42 mpg on the highway, 42 mpg combined and a total interstate cruising range of 400-plus miles. Charge time for the battery spans from 4.5 hours to 13 hours depending on the source voltage. The Chevy Volt starts at $33,220.
Find a Chevrolet Volt for sale
2017 Ford Fusion Hybrid
The Ford Fusion Hybrid is perhaps the most well-rounded offering in the hybrid-car category. Aside from its expected high fuel economy, this green sedan exudes a head-turning exterior design and a refined passenger compartment loaded with comfort amenities and tech features such as the revised MyFord Touch interface with the new SYNC 3 infotainment system. On roads, the Fusion Hybrid delivers spirited performance and retains a quiet ride at cruising speeds.
The front-wheel-drive Fusion hybrid is motivated by a 2.0-liter 4-cylinder engine and a single electric motor that gets its power from an advanced lithium-ion battery. Together, they produce a robust 188 hp channeled through a continuously variable transmission (CVT). Fuel economy for this midsize sedan is an impressive 44 mpg city/41 mpg hwy/42 mpg combined. The 2017 Ford Fusion Hybrid has a starting price of $22,610.
Find a Ford Fusion Hybrid for sale
2016 Honda Fit
The Honda Fit is one of the most versatile and well-built small cars on the road today. Inside, this 4-door subcompact is surprisingly spacious with impressive room for passengers and cargo, thanks in part to a unique rear-seat design. Safety and technology features are abundant here.
The Fit is powered by a smallish and efficient 1.5-liter 4-cylinder engine making an adequate 130 hp. There are two transmissions: a 6-speed manual and a CVT. The manual gearbox yields government fuel economy of 29 mpg city/37 mpg hwy/32 mpg combined. Equipped with the CVT, the Fit achieves fuel economy of 32 mpg city/38 mpg hwy/35 mpg combined or 33 mpg city/41 mpg hwy/36 mpg combined (depending on trim level). The 2016 Honda Fit has a base MSRP of $15,890.

2016 Nissan Versa
The 2016 Nissan Versa is a straightforward subcompact offering a comfortable interior with surprising amounts of cargo room and passenger space, especially in the rear seat. It also offers a comprehensive list of available convenience features. Although it's not very sporty, the Versa brings a smooth and comfortable ride for its occupants, which is a big plus for longer commutes.
Under the hood, the Versa houses a modest 109-hp 1.6-liter 4-cylinder engine tied to either a 5-speed manual transmission, a 4-speed automatic or a CVT, intended for maximum fuel efficiency to the tune of 31 mpg city/40 mpg hwy/35 mpg combined. The other two transmissions result in 30 mpg combined. With a base MSRP of $11,990, the Versa is an affordable choice among the growing class of commuter cars currently available.
2016 Toyota Prius
No vehicle may be more synonymous with green motoring than the Toyota Prius. This iconic hybrid car is unmistakably recognizable with its polarizing, wedge-shaped, high-sloping roof design. Aside from being known for its odd look and phenomenal fuel efficiency, the Prius offers a number of positives, including a smooth and quiet ride, a nice roster of technology features and an abundance of cargo room thanks to its handy hatchback configuration.
Propulsion for the front-wheel-drive Prius comes from a 1.8-liter 4-cylinder engine working in concert with two electric motors to produce 121 hp. The powertrain utilizes a sophisticated electronically controlled CVT to achieve outstanding fuel economy to the tune of 54 mpg city/50 mpg hwy/52 mpg combined. For that alone, you'll love the Prius, which starts at $24,200.