Top Cars
5 Great Off-Road Vehicles for Under $30,000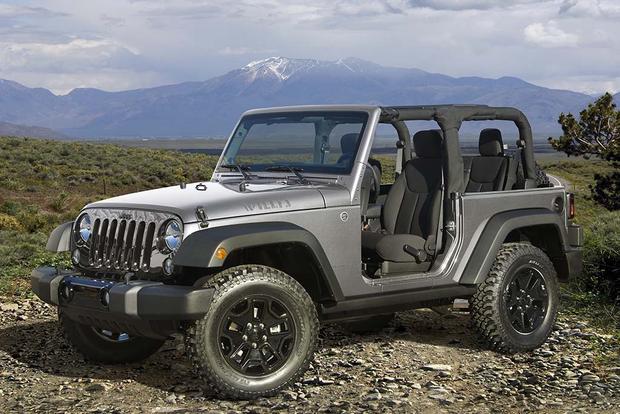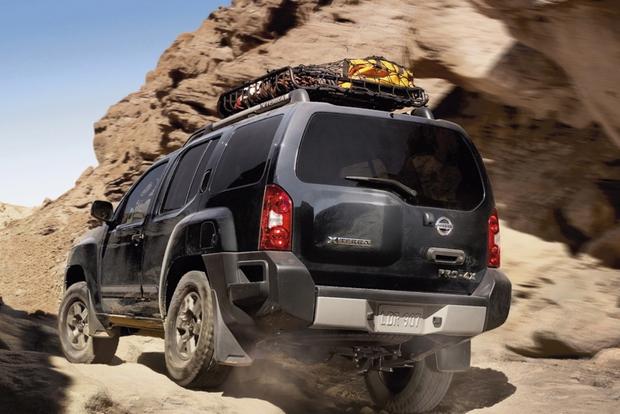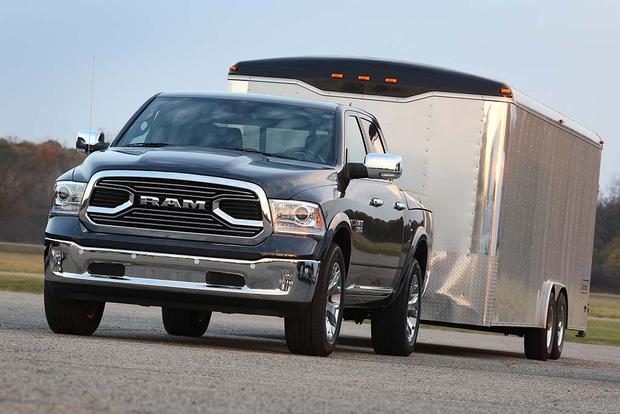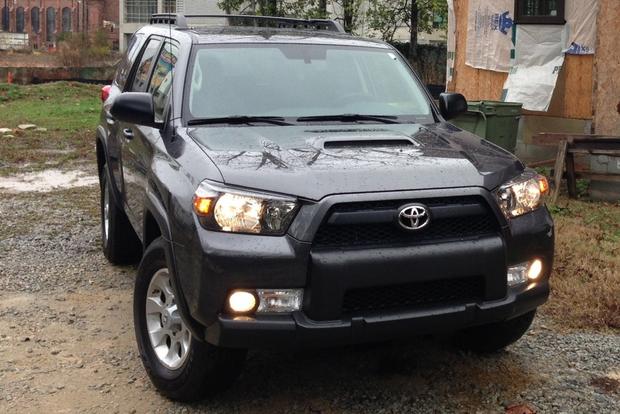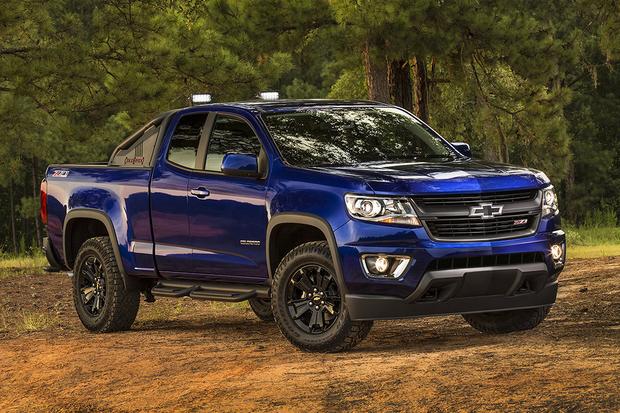 For most buyers, things such as fuel economy and ride comfort take precedence in their car-buying decision. Then there are those looking to escape the city in search of rocky terrain and muddy trails the moment the work week is over. For these off-road enthusiasts, refinement takes a back seat to ruggedness, and features such as 4-wheel drive, ground clearance, torque rating and body cladding take priority. If leaving the pavement is your thing, here are five great new and certified pre-owned (CPO) off-road vehicles available for under $30,000.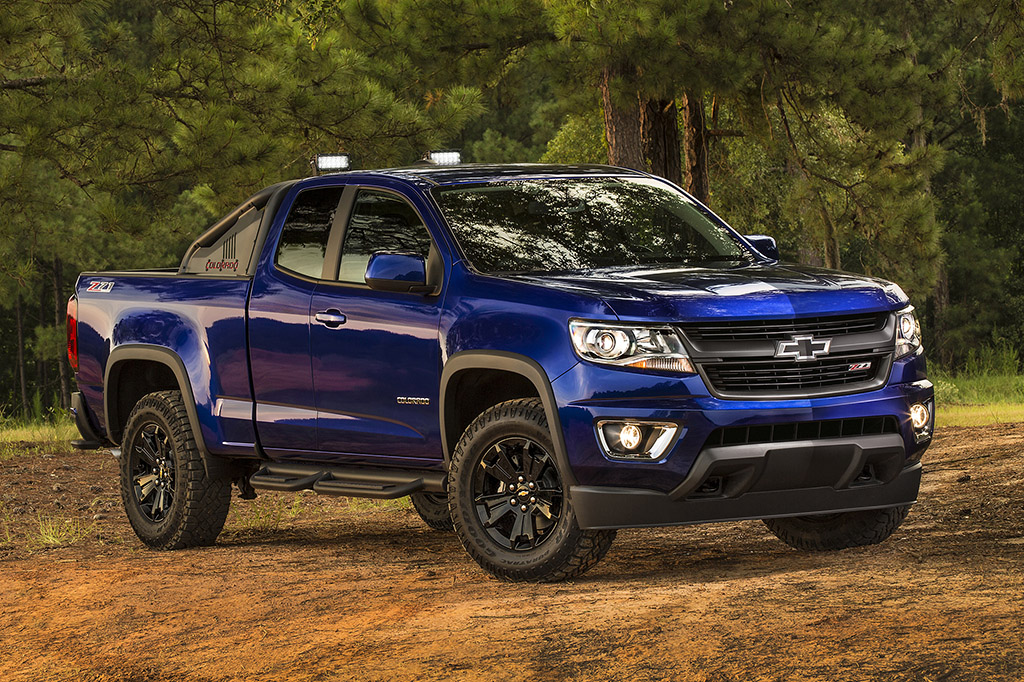 2016 Chevrolet Colorado
The Chevrolet Colorado is a handsome midsize pickup with an abundance of features inside and out. If you're looking for something that will get the job done and also allow you to do some light trail-riding, the Colorado is a smart choice. Its power comes from one of three engines: a 2.5-liter inline 4-cylinder producing 200 horsepower and 191 lb-ft of torque, a 3.6-liter V6 making 305 hp and 269 lb-ft of torque and a turbocharged 2.8-liter 4-cylinder diesel rated at 181 hp and an axle-twisting 369 lb-ft of torque.
The Colorado is available in both 2-wheel-drive and 4-wheel-drive setups, but the latter makes sense for off-road aspirations and adventures. When properly outfitted, the Colorado can tow up to 7,700 pounds. As an affordable option to a full-size truck, the 2016 Chevrolet Colorado has a base starting price of $20,100.
Find a Chevrolet Colorado for sale
2016 Jeep Wrangler
There may be no other vehicle more synonymous with off-road action than the Jeep Wrangler. Whether it's crawling over rocks, crossing streams or bogging in the mud, this part-truck, part-utility vehicle is perfectly at home out in the wild. Under the hood is a strong 3.6-liter V6 that produces 285 hp and 260 lb-ft of torque and ties to a standard 4-wheel-drive setup with high- and low-range gearing.
Features like hill-ascent assist and locking differentials make the Wrangler a true specialist for challenging terrain. Hardtop and soft-top options offer lots of flexibility, whether you're combing the beaches of California or climbing the snowy slopes of Colorado. The 2016 Jeep Wrangler has a base starting price of $23,895.
2012-2014 CPO Nissan Xterra
First off, the Nissan Xterra has a cool sounding name. Aside from that, this ruggedly styled utility is always ready to play in the dirt thanks to its high ground clearance and tough underbody design. The Xterra is powered by a 4.0-liter V6 tied to a 6-speed automatic or 6-speed manual transmission. Output is 261 hp and 281 lb-ft of torque.
The Xterra comes in 2-wheel-drive and 4-wheel-drive versions, but we strongly recommend the latter if you have any intentions of jumping off the pavement. An available low-range transfer case makes the Xterra even more capable on rocky roads. Inside, it offers a spacious cabin and lots of cargo versatility. We suggest taking a look at one of nearly 75 different CPO 2012-2014 Nissan Xterras available on Autotrader with an average price just under $21,000.
2017 Ram 1500
The Ram1500 is the half-ton pickup truck for those who want a durable work vehicle with plenty of off-road prowess. Strong and confident, this truck will not only play in the mud but also has the capability to tow those who get stuck in it. Under the hood, you'll find one of three distinctly different engines: a 3.6-liter gasoline V6 rated at 305 hp and 269 lb-ft of torque, a 5.7-liter V8 making 395 hp and 410 lb-ft of torque and a turbocharged 3.0-liter diesel V6 producing 240 hp and 420 lb-ft of torque.
The Ram 1500 comes as a 4x2 and a 4x4, but the latter is obviously the choice for those who want to tread hard terrain and tow or haul over challenging surfaces. Available in three body configurations -- Regular Cab, Quad Cab and Crew Cab -- the 2017 Ram 1500 has a starting price of $26,295.
2012-2014 CPO Toyota 4Runner
For a couple of decades now, the 4Runner has been a top choice among off-road vehicles. It's capable, reliable and enjoys an athletic design that's appealing from all angles. Inside, materials are high-quality, and there's an abundance of cargo space with the rear seats folded down. The 4Runner's power comes from a 4.0-liter V6 that makes 270 hp and 278 lb-ft of torque, channeling through a standard 5-speed automatic transmission to either the rear wheels or a well-engineered 4-wheel-drive system.
Low-range gearing and a lockable center differential are available. Adding to the 4Runner's trail-rated toughness are its high ride height and strong stance. We suggest taking a look at one of nearly 450 different certified pre-owned 2012-2014 Toyota 4Runners available on Autotrader with a starting price of just under $23,000.