Top Cars
5 Great Weekend Vehicles for Campers, Adventurers and Outdoorsmen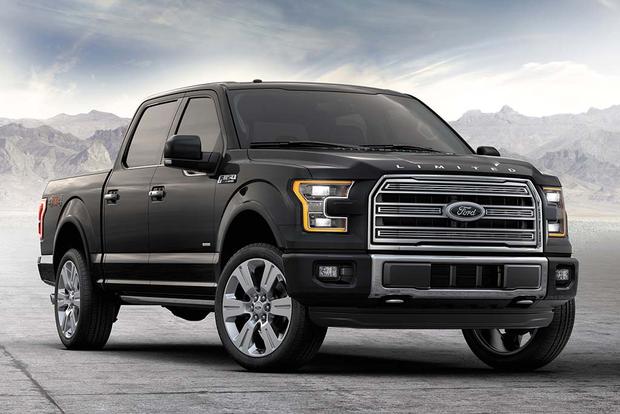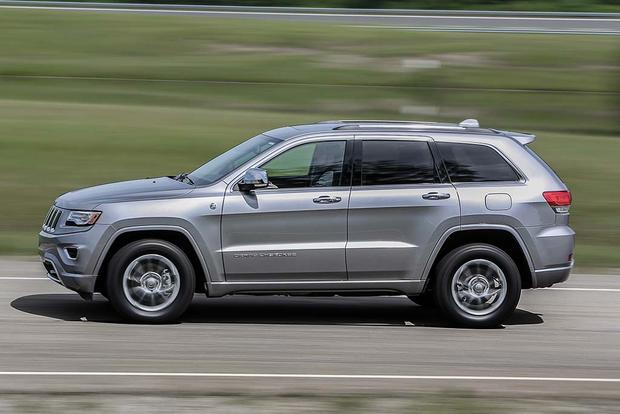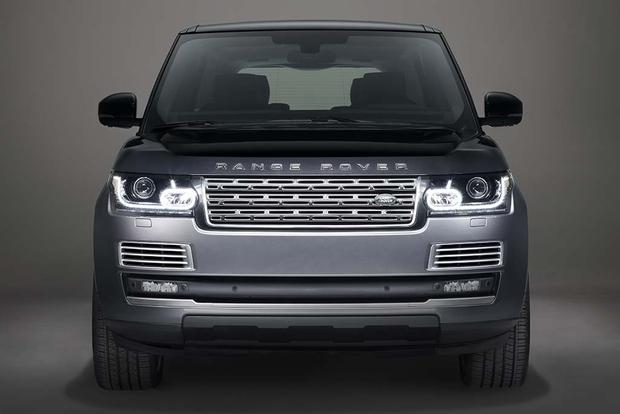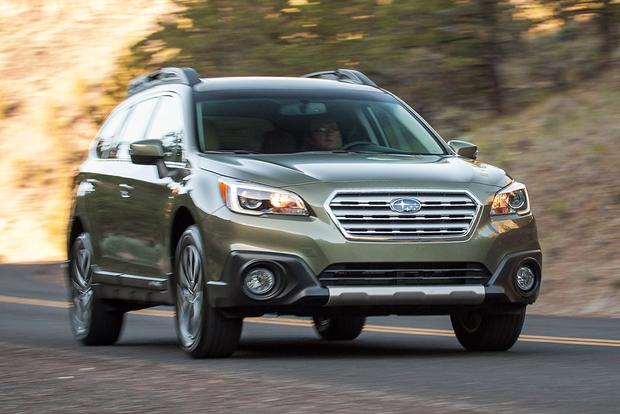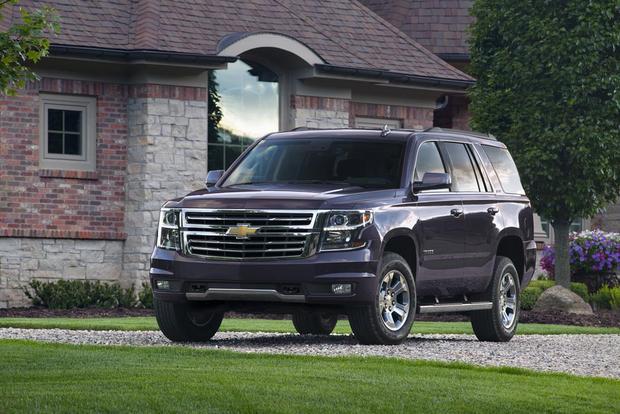 For campers, hikers, mountain bikers, fly-fishermen or anyone else who loves the great outdoors, having the right vehicle can help make those weekend wilderness experiences the best they can be. While some trucks and utility vehicles tout trail-rated toughness and towing capabilities, others are configured to maximize capacity for people, gear and essentials. Ideally, the goal is to have four wheels that are ready to go off the beaten path at a moment's notice but also can suit you well in everyday life within civilized society.
Rugged -- and in some cases, refined, as well -- here are five great choices for those who might spend Monday through Friday at a keyboard but seek out big adventures on the weekends.
2016 Chevrolet Tahoe
Among large SUVs, there's no vehicle more revered than the Chevrolet Tahoe. This perennial favorite's truck-based platform, powerful engines and 4-wheel-drive prowess make it ideal for towing boats, Jet Skis and all-terrain vehicles, and it can easily go off-pavement, as well. Plus, with seating capacity for up to nine, the Tahoe can easily haul a big family to a group activity such as white-water rafting.
When you have fewer people along for the ride, there's plenty of cargo space for camping gear and ski equipment, as well as additional carrying capacity if you decide to utilize the roof-mounted rails. In everyday use, the Tahoe offers a smooth, comfortable ride, an upscale interior, a roster of available tech -- such as a mobile hot spot, Chevrolet MyLink and Apple CarPlay -- and lots of convenience features. The 2016 Chevrolet Tahoe has a base MSRP of $48,690.
Find a Chevrolet Tahoe for sale
2016 Ford F-150
When it comes to rugged workhorses for weekend warriors, the Ford F-150 is the one to beat. Its fearless personality and go-anywhere 4-wheel-drive setup offers just the right combination for playing in the dirt and mud. In addition, this quintessential pickup is ideal for towing boats or campers, and the newly available Pro Trailer Backup Assist eases the burden of maneuvering a trailer.
The F-150 is also a star when it comes to carrying loads of gear (or firewood) in its big, durable bed. Powered by a lineup of robust, turbocharged and normally aspirated engines, the F-150 feels strong on- and off-road. Whether you go with the Regular, SuperCab or SuperCrew cab, you'll find a well-crafted passenger compartment with an impressive roster of standard and optional features and technologies, including Ford's revised SYNC 3 infotainment system. The Ford F-150 has a base MSRP of $26,430.
2016 Jeep Grand Cherokee
If you're an adventurer searching for a daily driver that's truly trail-rated, look no further. The Jeep Grand Cherokee was designed to tread tough terrain with help from its rugged 4-wheel-drive system, high ground clearance and protective undercarriage skid plates. Together, these components make the Grand Cherokee a capable rock crawler that easily masters the ups and downs of uneven land surfaces. At the same time, while you're out conquering rutted fire roads and muddy stream crossings, the Cherokee's interior wraps its occupants in a decidedly premium space with high-quality materials, upscale amenities and a whole host of technology features.
Under the hood, the engine offerings are strong, and for 2016, the 3.6-liter V6 promises improvements in both efficiency and power. If inclined, check out the newly offered High Altitude trim, meant for those who enjoy their leisure activities at elevation. With a base MSRP of $29,995, the 2016 Jeep Grand Cherokee acts tame in around-town driving but becomes a beast when let loose in the wild.
Find a Jeep Grand Cherokee for sale
2016 Land Rover Range Rover
The Land Rover Range Rover turns any outdoor excursion into a luxury-laden experience. Highly capable and surefooted in the wild, this full-size SUV offers an available long-wheelbase body style and newly introduced All-Terrain Progress Control, which is essentially cruise control for off-road journeying. The Range Rover also benefits from an outstanding all-wheel-drive system and lots of ride height.
Drivers can choose from one of three powerful engine choices: a strong, clean and efficient diesel powerplant, a potent 550-horsepower supercharged V8 and a supercharged V6. Inside, a lavish and airy cabin offers more bells and whistles than you'll know what to do with. And you can get in and out of this Rover easily thanks to an air-suspension feature that raises and lowers automatically. The base price is a hefty $84,950, but in this case, you get what you pay for.
Find a Land Rover Range Rover for sale
2016 Subaru Outback
The Subaru Outback would be right at home in ... well, the outback. This surefooted and capable crossover is all about venturing where the road ends and the dirt begins. Much of its off-terrain talents comes from its sophisticated all-wheel-drive system that Subaru has spent years, if not decades, perfecting. This makes the Outback a valuable asset in cold-weather climates where ice and snow are prevalent. Add wagonlike practicality with a low, wide cargo floor, and what you end up with is the ideal vehicle for weekends in the mountains spent skiing or camping.
On normal roads, the Outback displays a balanced ride and handling experience thanks to a retuned steering system for 2016. There are two engine offerings available, but we recommend the well-powered 6-cylinder. Starting at $24,995, the Outback provides comfortable seating and offers an abundance of standard and optional features, such as the newly offered STARLINK infotainment system and lane-departure warning.
Find a Subaru Outback for sale
No matter your activity of choice, be sure to include these five great models on your shopping list if you're looking for a new set of wheels to support your outdoor endeavors.