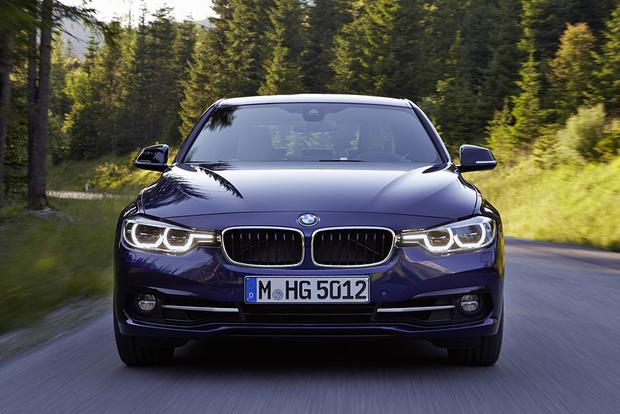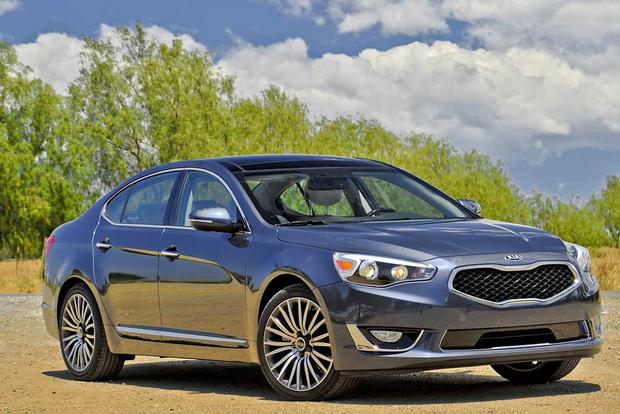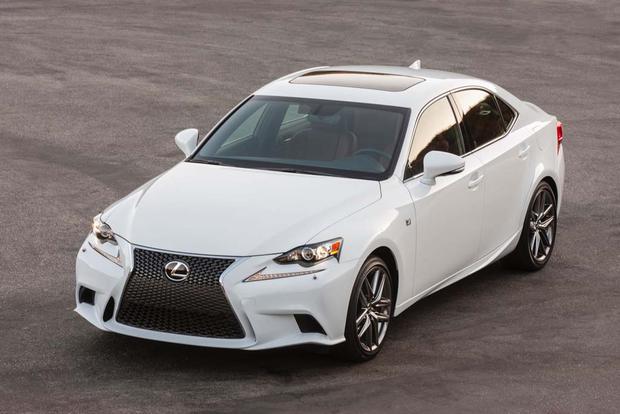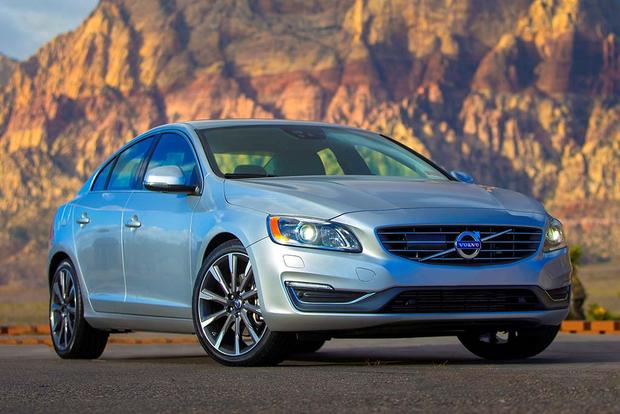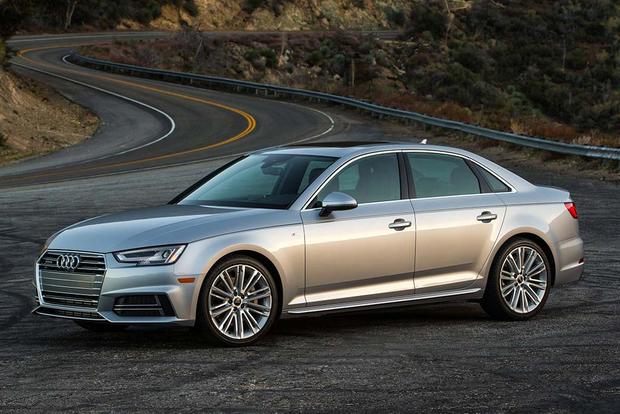 It's not uncommon that car buyers will stay away from the premium brands when they're shopping for a new car out of fear for high sticker prices. So even if they're interested in something a little more upscale, they'll only test drive mainstream offerings that promise greater affordability. But purchasing a vehicle with a prestigious badge doesn't always mean you have to pay a high price. Here are five luxury sedans that will allow you to drive in style without breaking the bank.
2017 Audi A4
Fully redesigned for 2017, the Audi A4's exterior styling is eye-catching from every angle (much like the rest of the Audi line) -- and the same goes for its beautifully crafted cabin. Drivers and passengers alike will enjoy an attractive interior space that's loaded with cutting-edge technologies and a host of standard upscale amenities. Unlike many others in its class, the A4 has a rear seat that's spacious enough for adults.
Under the hood, the A4 is propelled by a turbocharged 2.0-liter 4-cylinder engine making 252 horsepower and a robust 273 lb-ft of torque, resulting in strong performance from a standstill position. The A4 is spry and agile, becoming even more surefooted with Audi's outstanding quattro all-wheel-drive system. Fuel economy for this sporty driver is an impressive 28 miles per gallon combined. The Audi A4 has a base MSRP of $37,300.
2016 BMW 3 Series
If you're looking for the ultimate driving machine without spending an arm and a leg, look no further. The BMW 3 Series is the definition of an attainable entry-level luxury sport sedan. Known widely for its agility, sharp handling characteristics and responsive steering, the rear- or all-wheel-drive 3 Series also offers a compliant ride for the everyday commute. Motivating this BMW is a broad choice of turbocharged engines, including a pair of 2.0-liter 4-cylinder naturally aspirated engines, a 2.0-liter diesel and a 3.0-liter 6-cylinder. All four are decidedly smooth and efficient. Your only burden is to figure out which one suits you best.
Aside from its obvious driving attributes, the 3 Series' passenger compartment is refined and upscale with a long list of features. This cabin may not be as plush as others in its class, but that's because the 3 Series focuses on the driving experience over creature comforts. Still, you get a spacious and sophisticated interior with many of the bells and whistles you would expect from a premium automaker. The 2016 BMW 3 Series starts at $33,150.
2016 Kia Cadenza
Few would expect to find a Kia on this list of luxury sedans, but once you see the Kia Cadenza in person, you'll understand. This upscale and capable offering is proof positive that Kia has found its way into the big leagues. The Cadenza has tremendous presence from front to back and a very upscale interior with a host of features that are typically found on more expensive luxury cars (the dual power moonroof is one of many). Comfort and craftsmanship were clearly areas of focus when this interior was designed.
The Cadenza is powered by a strong 293-hp 3.3-liter V6 that's poised and ready for highway passing, and ride quality is as smooth and refined as other sedans in the luxury class. The only notable shortcoming is the lack of an all-wheel-drive option. With a base MSRP of $32,990, the Cadenza is thousands less than comparably equipped vehicles from many luxury automakers while offering one of the best warranties in the business.
2016 Lexus IS
The Lexus IS is the prototypical compact luxury 4-door that offers a well-balanced mix of refinement, comfort and performance. On the outside, the IS exudes a smart and sporty look that matches up to a sophisticated and flawlessly executed interior. Materials are of high quality, the seats are well bolstered and comfortable, and the overall layout is well planned. Plus, there's no shortage of technology features or amenities here.
The base engine is a very capable turbocharged 4-cylinder engine outputting 241 hp. For even more muscle, there's a pair of powerful 3.5-liter V6 engines to choose from. Rear-wheel-drive IS models use a performance-oriented 8-speed automatic transmission, while all-wheel-drive models utilize a 6-speed automatic gearbox. As with most Lexus models, ride quality is remarkably comfortable, smooth and quiet. The IS has a base price of $37,325.
2016 Volvo S60
When you think Volvo, you think safety -- and the S60 sport sedan unquestionably lives up to that reputation. But beyond its impressive safety record, this solid 4-door offers an impressive array of powerful and efficient engines, including our favorite -- a turbocharged and supercharged 2.0-liter 4-cylinder engine that produces a stout 302 hp and 295 lb-ft of torque while delivering a fuel-sipping 27 mpg combined. With front- and all-wheel-drive setups available, the S60 is ideal for all climates and weather conditions. Ride and handling are evenly matched, ensuring a well-rounded driving experience.
Inside, the S60 is defined by clean lines and premium materials. The stylish cabin is spacious, and the seats are well padded in both rows. The S60 offers an abundant mix of standard and optional features, but safety technology remains the focal point for this car. For those looking to find a handsome and upscale daily driver that's also an ideal family sedan, this one is worth a look. The Volvo S60 starts at $34,150.